This Crochet Owl hat pattern was courtesy of Sarah over at Repeat Crafter Me.


*Sarah provides great photo tutorials for frequent things we ponder: Where do I join at? Where do I put my first stitch? Help me hide the seam please!*
My attempt at the Snowman (and woman) hats was a fail because I had waited too long to start on the faces, but this time, I am ahead of the game.
Of course, if you'd like the hats without the owl faces, please feel free to shoot me a message, or visit my

Etsy

page! I am happy to create it for you!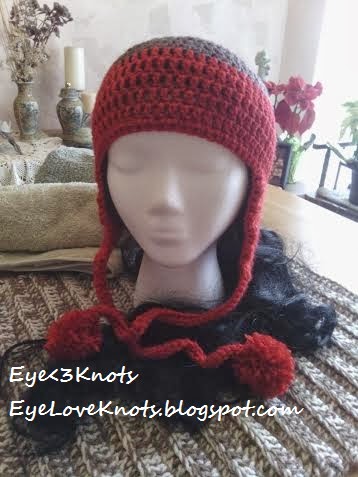 This 'pre-owl' hat is made to fit a Child, and
uses Vanna's Choice yarn in the color Scarlet.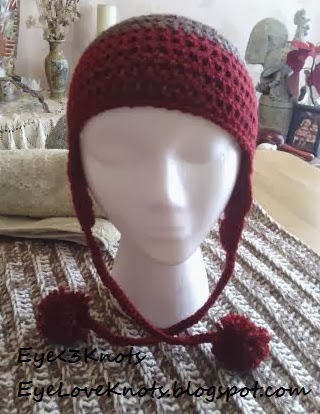 This 'pre-owl' is made to fit a Toddler, and
uses Vanna's Choice yarn in the color Cranberry.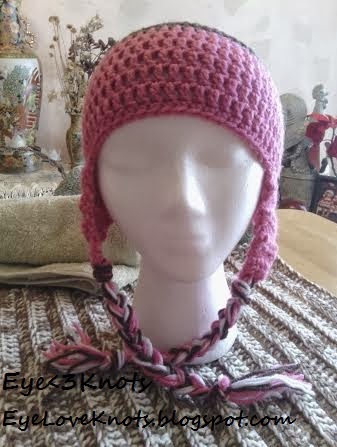 This 'pre-owl' hat is made to fit a Toddler, and
uses Vanna's Choice yarn in the color Pink Poodle.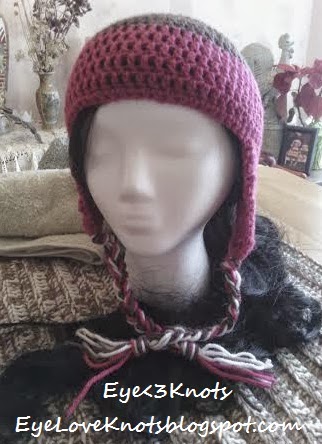 This 'pre-owl' hat is made to fit a Child, and
uses Vanna's Choice yarn in the color Berrylicious.
These Valentine Inspired 'Pre-Owl' Hat's can be found in my Etsy shop.


I made a variety of these hats as I wanted them in different sizes and colors. For the girls hats, I added the braids to the bottom; and for the boys hats, I had a single crochet chain with a pom pom at the end. These can be omitted and left as earflaps only, or just as a beanie.
For these I decided to give

Vanna's Choice

yarns a shot – being that they were on sale. The yarn is 100% acrylic and comes in a large variety of colors. For the most part, it is pretty soft. It kind of reminds me of Lion Brand's

Wool Ease

yarn.
My favorite is still the

Deborah Norville's Everyday Soft

because it is softer and a little bit thicker and the same price as Vanna's Choice when at regular price, but Vanna's Choice is also a good yarn that I am going to be adding into my collection.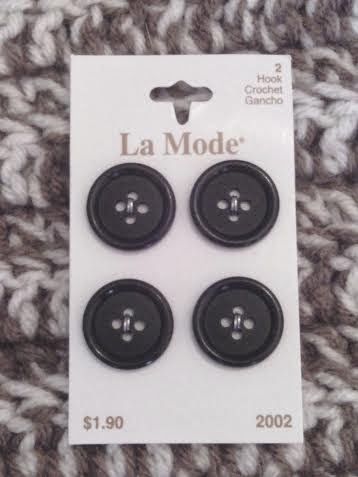 The buttons I bought were La Mode
3/4″ buttons that came in a thing of
four for $1.90. Great deal for two hats!
These were purchased from Joann's,
but are not available online.



Depending on the size, the beanie part took between 30 minutes to an hour each to make plus 20-25 minutes to add on the earflaps. The sewing was a little more involved than I really expected. I'd say it took about 45 minutes to sew everything together and weave in my ends.
For added security after sewing the button to the eye, I added some hot glue around it. I also added some hot glue to the center colored part of the eye, before sewing it down to the hat.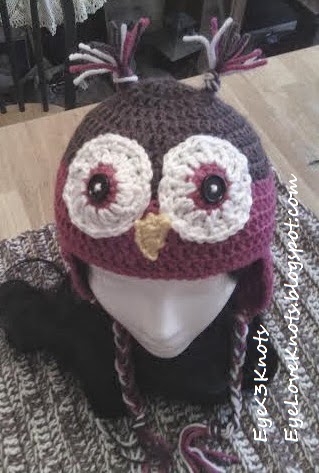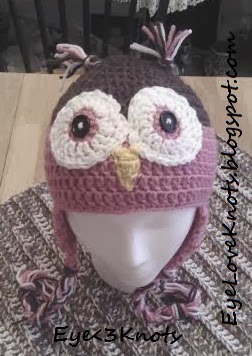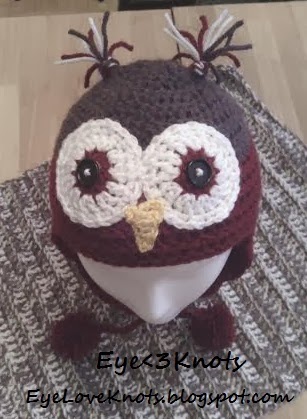 These cute Valentine's Day Owl Hats are available for purchase in my Etsy shop! They are available in any size from newborn up to adult, and color options are wide! You can click any of these links to see available colors: Deborah Norville's Everyday Soft; Wool Ease; Vanna's Choice.
*Note: The eyes are buttons. They are sewn on and hot glued for added security, however, caution is advised for children under 3 years old as buttons can pose a choking hazard. I can crochet the eyes on instead if you'd prefer.


I welcome custom orders and/or adjustments so please don't be shy to ask!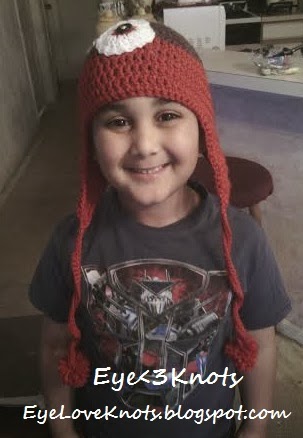 Cyclops hat on Sylas.




I caution while sewing to MAKE SURE your hat is aligned right, otherwise, you'll end up with a Cyclops hat like me…
But it's ok. Still usable and my nephew, Sylas, is in love with it. 🙂 I need to add an eyebrow to it and then it will also be available in my Etsy shop.