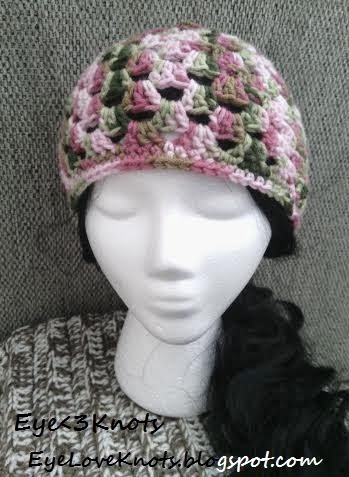 I pin all of my items made to pinterest on a board named My Crafts.
Although this does not seem like that big of a deal, it is a milestone for me and Eye<3Knots!
If you missed the post on this hat, you can find it here. It includes a FREE pattern courtesy of yours truly.
It's also up for sale in my Etsy shop.