It's been almost 4 months since I made my first ceramic tile coaster set. Find my original blog entry, here.
The original DIY I followed was courtesy of Lindsay from the Cottage Mama.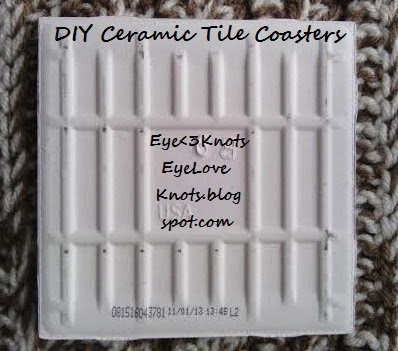 While it was a nice start, there are a few things I've picked up along the way making over 100 sets of coasters so far! This is my version of how to make your own ceramic tile coasters. I split it into two posts so it wouldn't be THAT long. Find below the supplies you need to make your own set of ceramic tile coasters. Here, you will find the link to the tutorial.


Supplies Needed:
Ceramic Tile Coasters
*You can find these at your local home improvement store. I originally got mine at Lowe's, but have since started shopping for them at Home Depot since it's closer to my house. Either location, they are both listed for $0.16 a piece.
*The only thing between the tiles from the two locations is the ever so slight color difference, and slight thickness difference. The underside of the tiles also have a different pattern on them. Due to these differences, you will not be able to use both of them together in the same set of coasters.
*I also recommend purchasing at least 5 extra tiles in case there are any blemishes, chips or stains – which are common in the 3 tiles closest to the outsides of the boxes where the glue has been applied.
Scrapbook Paper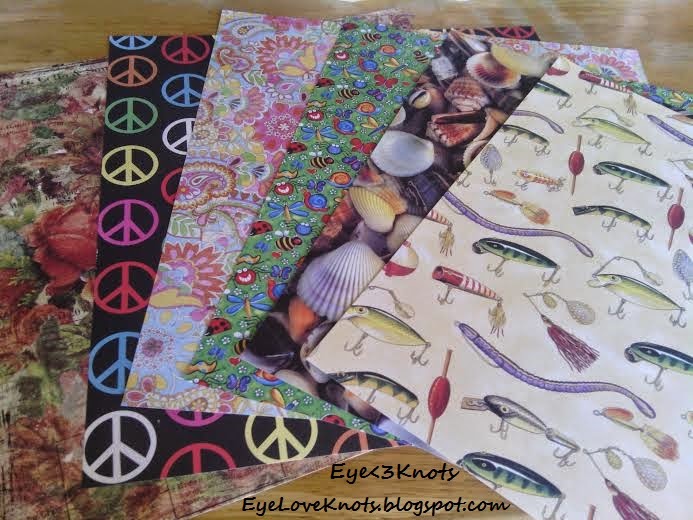 *The easiest paper to work with is printed paper. This is available at your local arts and craft stores in the scrapbooking aisle. They sell for about $0.49 to $0.69 an individual sheet or $5.00 to $20.00 per book. Check in the ads for sales! Joann's frequently puts the scrapbook items on sale 30% off or 3-5 sheets for $1, and Hobby Lobby often puts their scrapbook items on sale 50% off.
*You can use card stock or vellum, however, the thinner paper works better. The thicker papers will require 1-2 more coats of Mod Podge.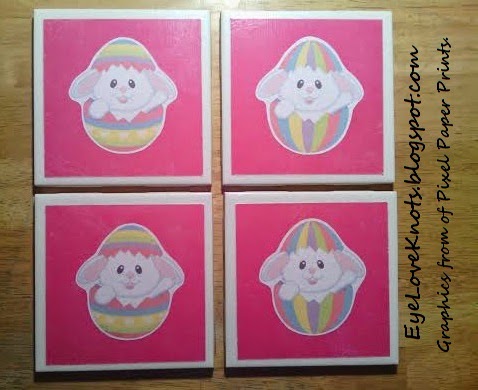 *You can print anything onto regular computer paper and use that as well. This is a great option with the growing supply of digital papers and clip art available online. Check out my Easter Bunny Ceramic Tile Coasters for an example of this.
*I DO NOT recommend napkins. Check out my Napkin Craft Fail entry.
If you like the crackled look, go for it. I didn't think it looked very professional, not to mention, easily tears.
Cutting Tool
*I have a small paper cutter (Fiskars SureCut Paper Trimmer) that does the job, but so-so. I got it at Joann's on sale 40% off and that's why I made the purchase. I also bought it back when I started making wedding invitations for my cousin, before I thought about doing the coasters. It cuts great, however, it only has a maximum cut of 9″ when most of the papers I buy are 12″ x 12″.
*Feel free to use scissors or a larger cutting tool.
Mod Podge
*I use Mod Podge Matte Finish. I buy mine at Hobby Lobby primarily because I get 40% off coupons. It acts as a glue and sealer, and an easy clean up with just soap and water.
*I regularly get Mod Podge ALL over my hands since I am very hands-on. It dries just like Elmer's Glue. When I was in elementary school (Go Pirates!), I used to put Elmer's Glue all over my hand, wait for it to dry and then carefully peel it off to have a glue hand. Mod Podge reminds me of these times.
*I am not really that familiar with the different Mod Podge's that are available, but Amy runs a GREAT blog called Mod Podge Rocks and she answers any and EVERY question you may have about using Mod Podge. She also has MANY craft ideas and tutorials for you! I haven't had a chance to really play around with the site, but I did find the Formula Guide on there very useful.
Foam Brushes
*I purchased this package of 8 1″ foam brushes back in February when I made my first go 'round with the ceramic tile coasters. I have since only thrown out one (1) brush. For $1.99, you can't go wrong!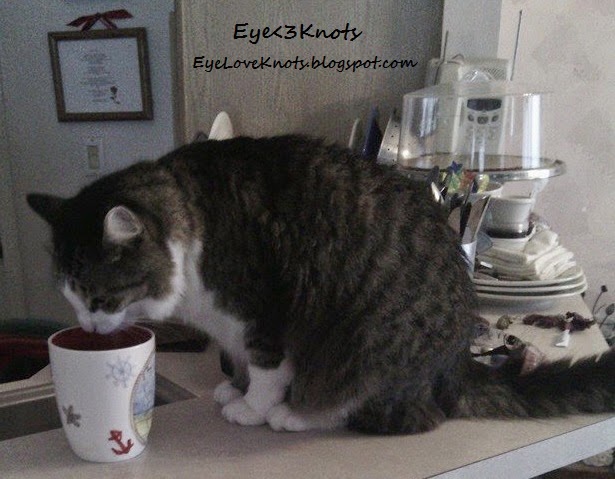 Shiloh with his morning fix –
water in a coffee cup!
*To make your brushes last longer, I recommend immediately cleaning them off after applying the Mod Podge to your last coaster. Since you will need to do several coats of the Mod Podge, you will need to rinse off your foam brush several times as well. I find that the hose on my kitchen sink and warm water work the best – make sure there aren't any dishes sitting around because even though the Mod Podge is non-toxic, you really don't want all that on your dishes – especially if you have a cat like mine that LOVES to drink out of the sink (and anything else he can get into)! When I'm done cleaning off my brush, I sit it in an old spaghetti can to dry.
Sealer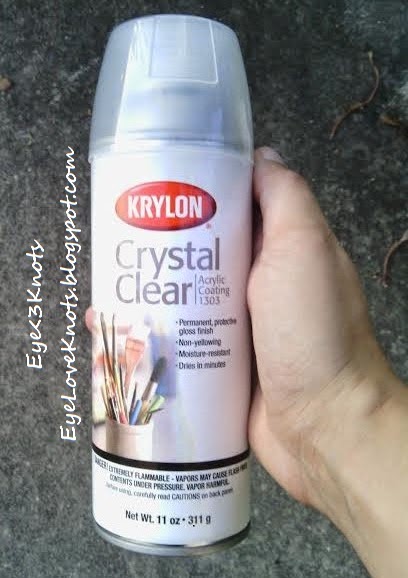 *I use Krylon Clear Crystal Acrylic Coating. It works great, dries quickly, and no stickness! I found mine at Joann's for about $8.00 – remember to bring your coupons! – but can't find it on the website to link to it.
Hot Glue
*You will need hot glue to adhere your felt (or cork) to the bottom of your coaster. You will need one mini glue stick per coaster plus one to two more to glue any loose pieces of felt.
Felt or Cork
*You will need this for the bottom of your coasters to protect your table, desk or other surfaces. I buy black felt 4 sheets for $1 from Hobby Lobby or Walmart. Joann's also has them at a good price, but I find that the Hobby Lobby and Walmart sheets are a tad bit bigger. With one sheet from Hobby Lobby and Walmart I can cut 6 squares, whereas with the felt from Joann's I can only cut 4 squares. You could also buy the felt by the yard.
*Cork sheets are available at your local home improvement store. You may also find pre-cut squares or small sheets in your local craft store near the doll making supplies.
Sandpaper
*I do not sand down anything, but you can use sand paper to sand the edges of your tiles.
Pencil
*Always handy!
I think I got the break down of aaalll the necessary materials for creating your own ceramic tile coasters.


Let's get started with the tutorial!! Click here, to continue on.