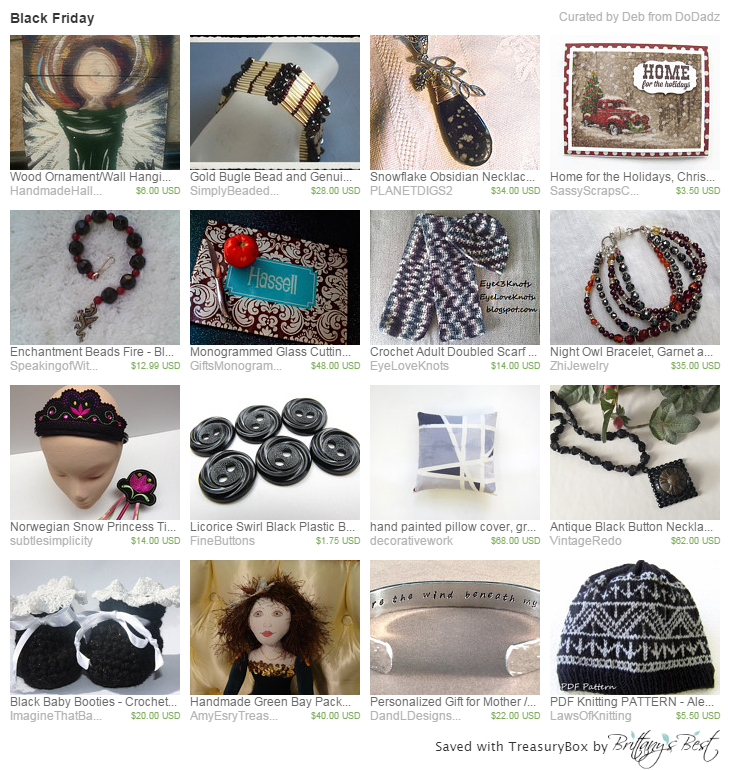 This

Black Friday

Treasury features finds from
Handmade Hallelujah
,
Simply Beaded Treasure
,
Planet Digs 2
,
Sassy Scraps Crafts
,
Speaking of Witch Wands
,
Gifts Monogrammed
, EyeLoveKnots,
Zhi Jewelry
,
Subtle Simplicity
,

Fine Buttons

,
Decorative Work
,
Vintage Redo
,
Imagine That Baby
,
Amy Esry Treasures
,
D & L Designs 4 U
, and
Laws of Knitting
.
This treasury was created by Deb of DoDadz. I find it very clever how she named it "Black Friday" and featured black colored items within it.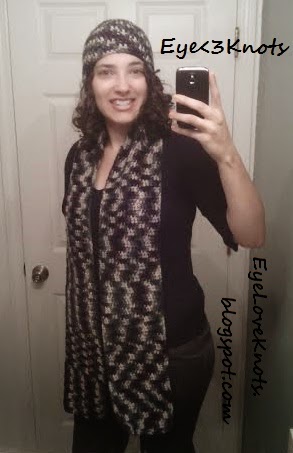 Deb was kind enough to include my Adult Doubled Scarf and Hat in Green Camo!


Follow the above link to purchase your own Doubled Scarf and Hat in Green Camo (or any color of your choosing). Toddler and Child sized hat and scarf sets available too!


I also have free crochet patterns available for the Adult Doubled Scarf and Adult Doubled Hat.


In the DoDadz shop, you will find handcrafted jewelry pieces shipped with a one of a kind jewelry card featuring a woman in history and inspirational quote, reminding us to honor and celebrate the women that have helped us along the way.


Some of My DoDadz Shop Favorites: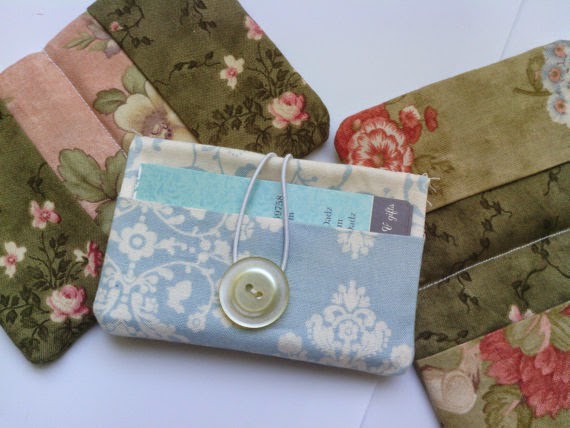 Credit Card Wallet


This one is on my wish list!
You could also use these to give a gift card!
Currently, Deb is offering 20% off purchase from now until Cyber Monday. Visit her shop to take advantage of this opportunity!


Some of my Favorites from this Treasury: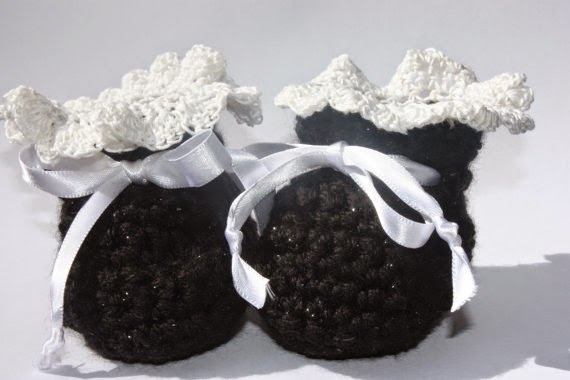 Black Sparkle Baby Booties


Marcia of ImagineThatBaby
Normally, I wouldn't think black for baby booties but the sparkles
and white, lacy top edge are absolutely adorable!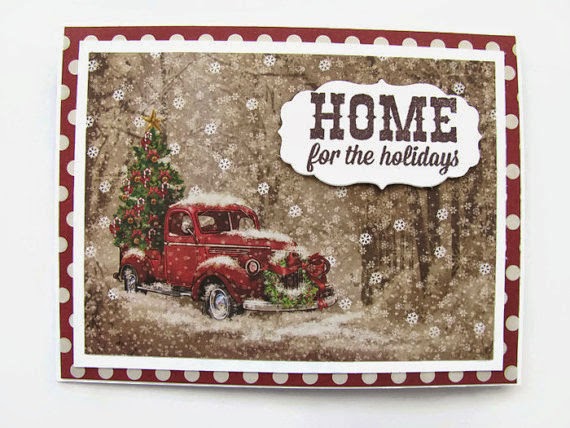 Home for the Holidays Card


Donna of SassyScrapsCrafts
I am in LOVE with this card! The image is GORGEOUS.
Sentiment is hand stamped – which I am sure Donna would be happy
to switch out with a different sentiment should you be interested.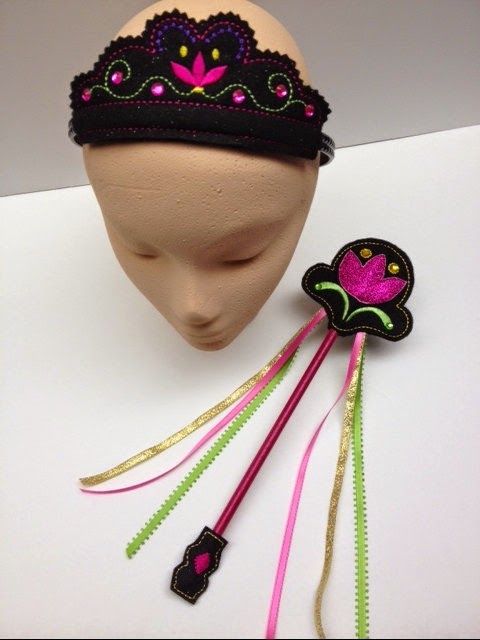 Norwegian Snow Princess Tiara and Wand


Debbie of SubtleSimplicity
What little girl wouldn't want to play dress up with this tiara and wand?
The floral and scroll pattern has been embroidered and is embellished
with glue on gemstones.
Thanks so much Deb, for featuring my Green Camo Hat and Scarf Set in your Black Friday Treasury! And for sharing all the other great finds!