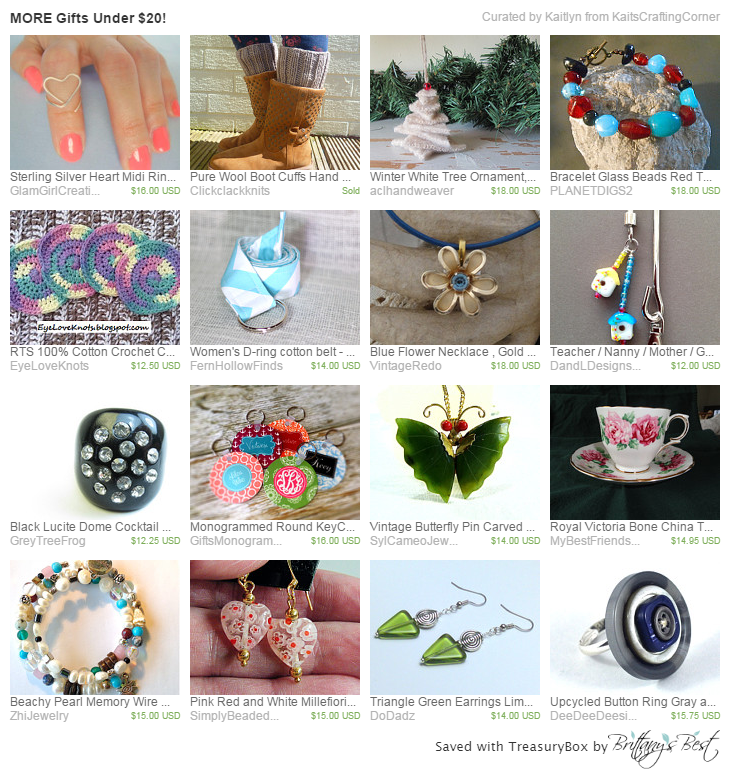 This

Gifts Under $20 Treasury

features finds from

GlamGirlCreations

,

Clickclackknits

,

aclhandweaver

,

PLANETDIGS2

, EyeLoveKnots,

FernHollowFinds

,

VintageRedo

,

DandLDesigns4U

,

GreyTreeFrog

,

GiftsMonogrammed

,

SylCameoJewelsStore

,

MyBestFriendsAttic

,

ZhiJewelry

,

SimplyBeadedTreasure

,

DoDadz

, and

DeeDeeDeesigns

.


This fun Gifts Under $20 collection was curated by Kaitlyn of KaitsCraftingCorner. It features finds from the Buy From Women Etsy Team.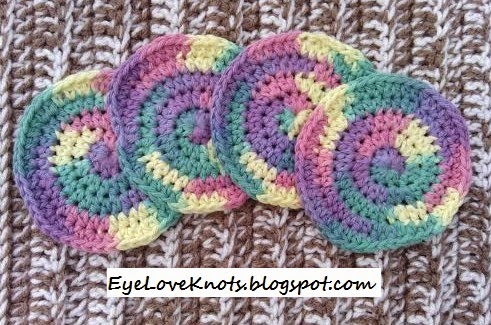 Kaitlyn was kind enough to include my Crochet Cotton Coasters in Rainbow Bright Ombre!


I do have these in stock at the moment and ready to ship. Follow the above link to purchase your own set! Feel free to send me a message with a custom color request.


I also have a free pattern for these Crochet Round Cotton Coasters right here on my blog!


In KaitsCraftingCorner, you will find handcrafted jewelry pieces, along with cross stitching patterns and kits.
All patterns are for personal use only, but make great gifts! Especially the kits, which come with everything you need to make the project! With a basic understanding of cross stitching, Kaitlyn's patterns are perfect for beginners and experts alike!


Some of my Crafting Corner Favorites: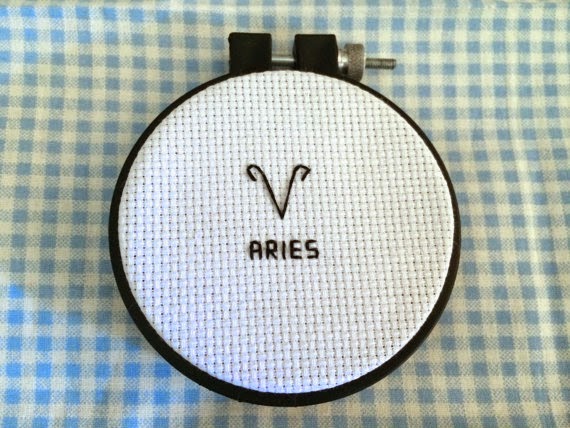 Aries Zodiac Symbol Pattern


Also Available:

Aries Zodiac Symbol Kit


I am an Aries – no surprise why I picked this one! Kaitlyn also has the patterns and kits
for all of the other zodiac symbols as well.
For someone who doesn't have a lot of money to spend on gifts, I am thinking some
embroidery hoops, black embroidery floss, Aida Fabric, Kaitlyn's patterns AND my day off would
make some nice Christmas gifts!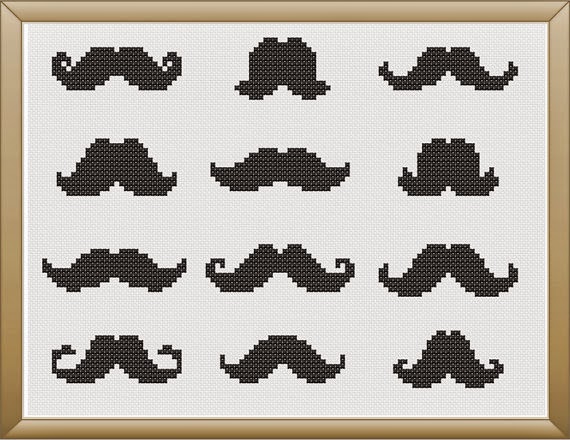 Mustache Sampler


Mustache you 'stache me a question? How fun is this sampler?
Fun gift idea for Him for this upcoming holiday season, his birthday, Movember,
Father's Day or just for his mancave.


Some of my Other Favorites: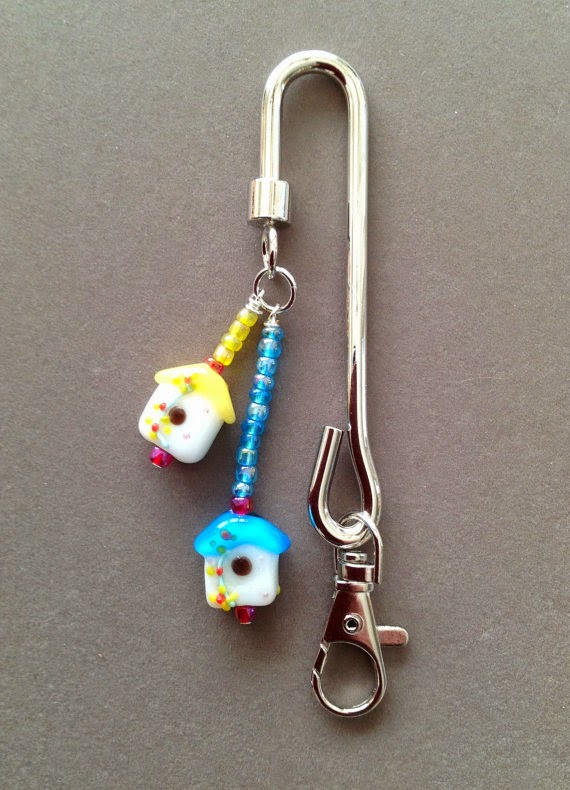 Birdhouse Lampwork Beaded Key Finder


by Debi and Lisa of

DandLDesigns4U


What a great idea! We all know that purses are just made
too big and with too many pockets, but we love them anyway.
This key finder is a cute and simple little item that hangs just off
the side of your purse making finding your keys when you are ready
to head out, m.u.c.h easier.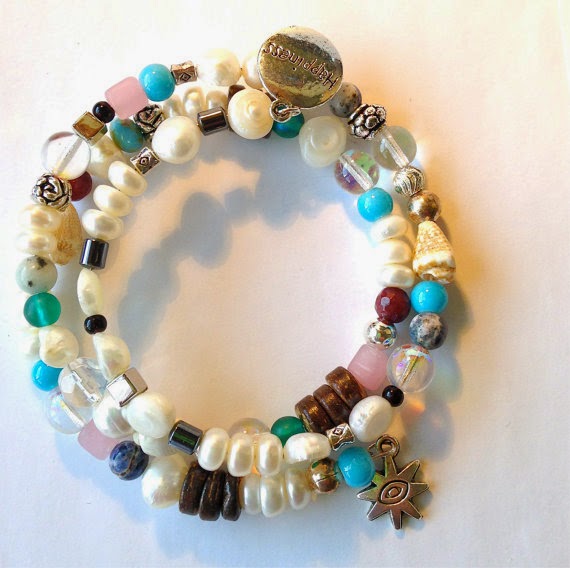 Beachy Pearl Memory Wire Bracelet


by Hari of

ZhiJewelry


I love to make my own jewelry, but using memory wire isn't
something I've gotten into… yet.
Hari has some really beautiful memory wire bracelets, though, like
this Beachy Pearl one!
I love her combination of different colors and textures.
Thanks so much Kaitlyn for featuring my Rainbow Bright Coasters in your Gifts Under $20 Treasury! And for sharing all the other great finds too!