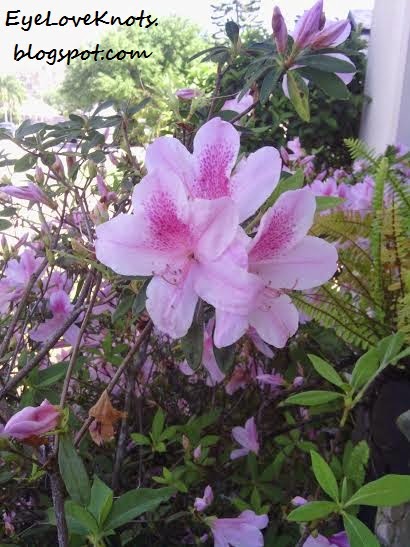 Today, I got up semi-early to get to work on the last leg of my newest baby blankets, hats and diaper covers because I am anxious to get them done, photographed, into the shop and sent out to my friend, Danielle, to get some photos done!


And so I can share my patterns and reviews with you, of course!


I finished my photos of the Denims Blue Baby Blanket just in time – before I had to leave for work – but then forgot my phone at home and am not able to get my photos from it right now! Urg!


I did, however, snap some photos of these Beautiful Azalea Flowers just outside my front door and sent them over to myself. I wasn't really planning on sharing them, but since I am not able to share what I want to right now, and I really want to share something with you, I decided to share my Beautiful Azaleas.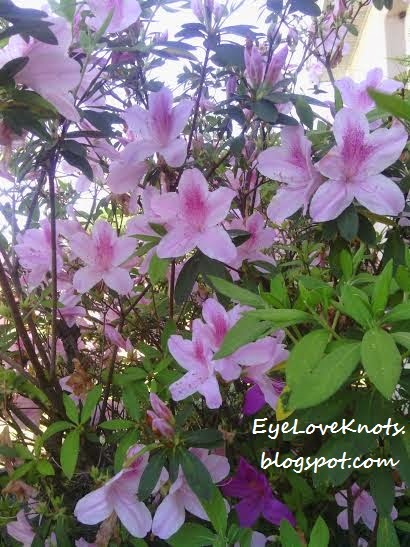 A side view.
I was sitting right next to these, photographing my blanket.
I couldn't help but snap a shot when I looked over and saw this.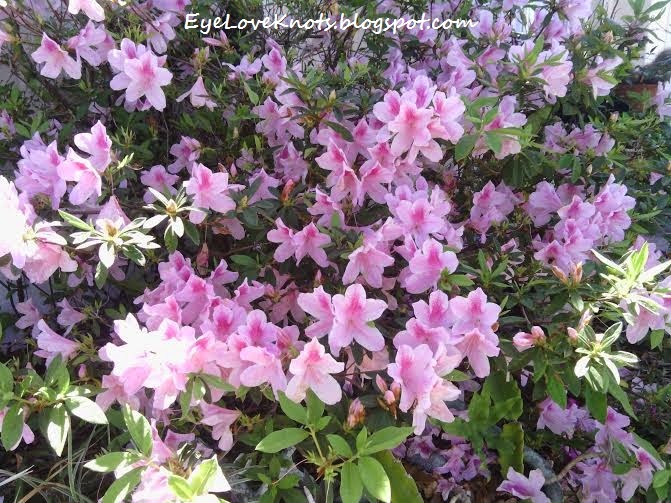 A view from the front of the bush.
Azaleas EVERYWHERE!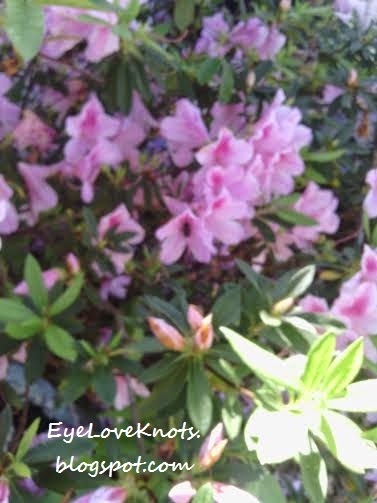 I wish this photo would have turned out!
If you look near the center, you can see the dark spot in the flower.
It is a bee! He was flying around so fast, from one flower to the other.
Hope your day is/has been as beautiful as these Azaleas!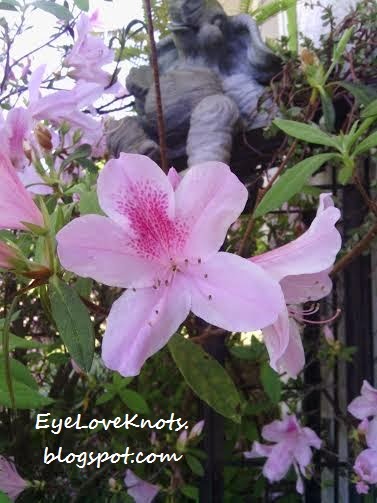 Yes, that is an Elephant above the flower!
He is part of a water fountain 🙂
Linking Up To…

Wordless Wednesday Spring is in the Air! – The Philosopher's Wife
Wordless Wednesday Do You Cater to Your Cat? – Create with Joy
Worthwhile Wednesdays #69 – Crafty Allie
Your Whims Wednesday #212 – My Girlish Whims
{wow me} wednesday #206 – Ginger Snap Crafts
From Dream to Reality #168 – The DIY Dreamer
Link Your Stuff Link Party – Lunamon Design
Link Your Stuff – Annemarie's Haakblog
Submarine Sunday #119 – USS Crafty
Bowdabra Saturday Crafty Showcase {May 30} – Bowdabra Blog
Share it One More Time #13 – Vintage, Paint and More…
May 2015 Sharing Time, Week 5 – Raising Memories
Hello Summer, Share Your Creativity Link Party No. 163 – It's Overflowing