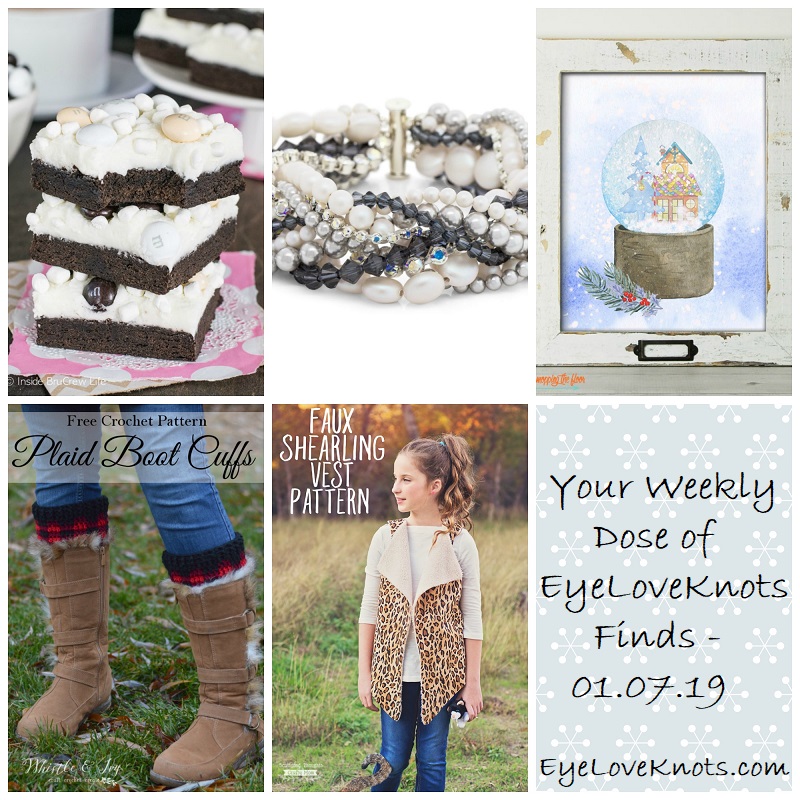 In December of 2014, I started a segment called the "Daily Dose of EyeLoveKnots Finds", and every day (for a short period of time), I shared a list of daily finds. This became a lot to keep up with, and at the time, I wasn't getting much traffic or feedback because my blog was still new, so I stopped doing it, then around July of 2017, I started a separate blog called EyeLoveCrafts with the intention of using it as a craft directory. I shared a different types of project 5 days a week to include a recipe find, a jewelry/beauty find, a general DIY find, a yarny find, and a stitching find (ie sewing/quilting/embroidery). I did this for a while, and then all the talk of the GDPR came, and while I was still trying to build it up, I did not want to have to worry about fixing both blogs to get them up to regulation, plus I was having a tough time figuring out how to promote it the way I wanted to, so I deactived that blog. NOW, (if you are still reading – ha!), I have decided to bring back the daily dose with a new name, and share my finds here on the EyeLoveKnots blog. I will share on Mondays (or maybe Sundays…) as a round up, and include the same five types of finds.
Hope you will enjoy this new segment! I always love to share awesome patterns, tutorials, and finds with ya! If you would like to see a review on any of them, feel free to drop me a line! Shall we get started?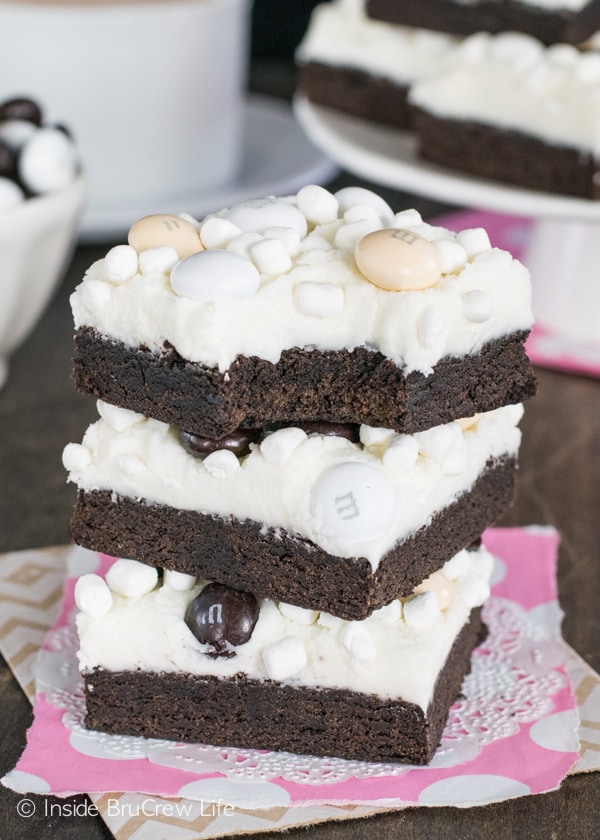 Coffee, hot chocolate and marshmallows seem like an excellent combination to me, especially in a delicious treat like these! These cookie bars have a hint of coffee within them to give the mocha flavor (though you can certainly leave it out), hot chocolate flavored M&M's (they make those?!), and a marshmallow frosting (YUM!). While I haven't seem any of the hot chocolate flavored M&M's in stores, I did see hot chocolate flavored hershey kisses all over the place this past season, and now I am envisioning a thumbprint version of these with the kisses!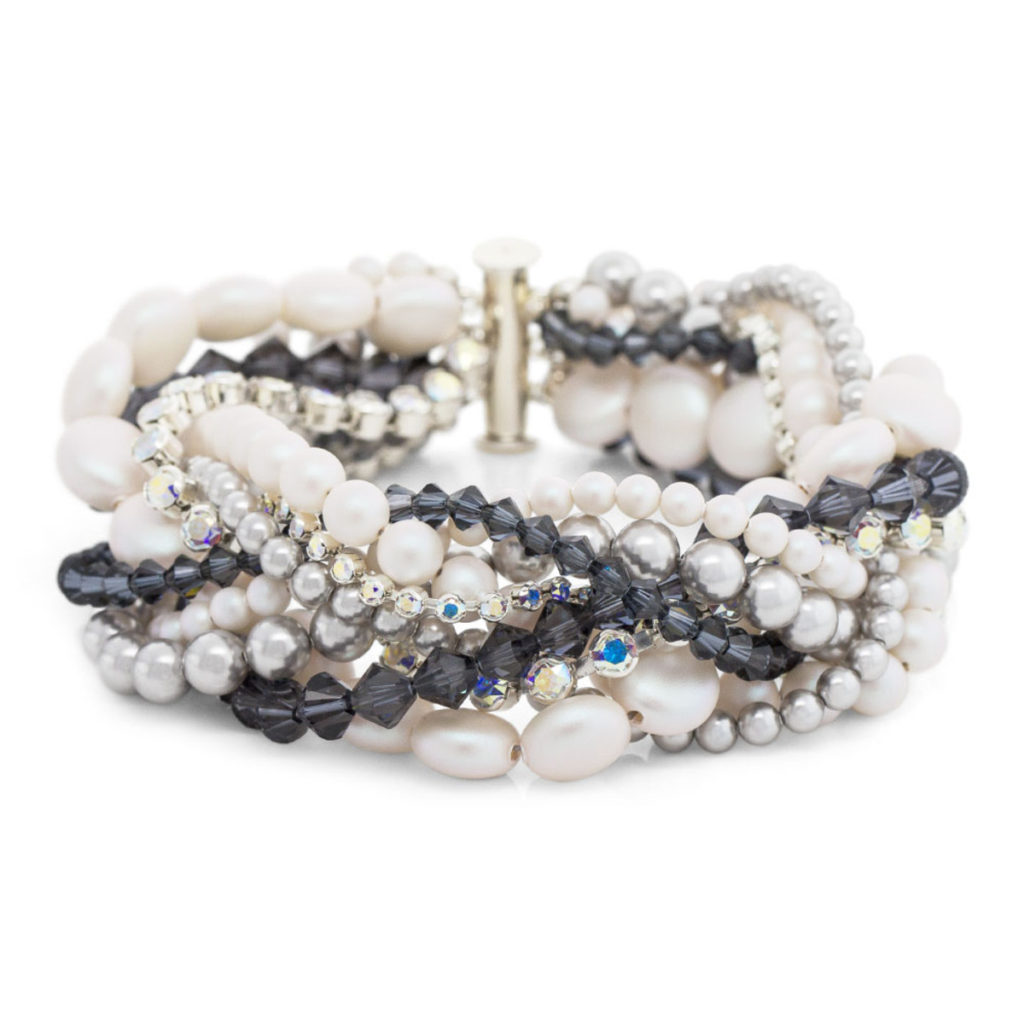 This bracelet screams New Year's Eve party to me. I picked it for today's round up though because it also fits a Winter theme. Imagine a dark gloomy day with glistening snowflakes about, and fluffy snow on the ground. See it? Love this bracelet. Hope I get a chance to make this this year. It's also a really great project for a beginner as it's just a bunch of strands attached to a clasp, and braided – simply. Don't want Winter? Change up the colors! Bright pink, light green, and white for Spring… Red, white, and blue for 4th of July… Yellow, blue and white for Summer, or Orange, Pink and Turquoise… Maroon, olive, and mustard(?) for Fall, or light brown, dark brown and cream… Red, white and green for Christmas, or maroon, gold and cream… Just to name a few color combos.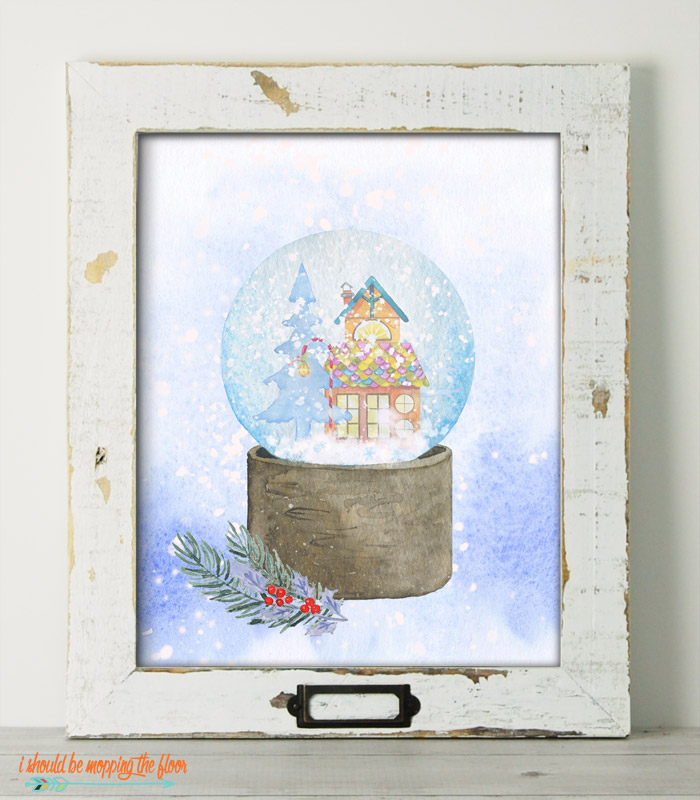 DIY Find – Snowglobe Printable from i should be mopping the floor:
I think this image is just so beautiful. I shared this one last week on Facebook, a little late for Christmas (which is when this was published), but still a perfect Winter scene. I think my favorite part is the colored roof shingles – so fun!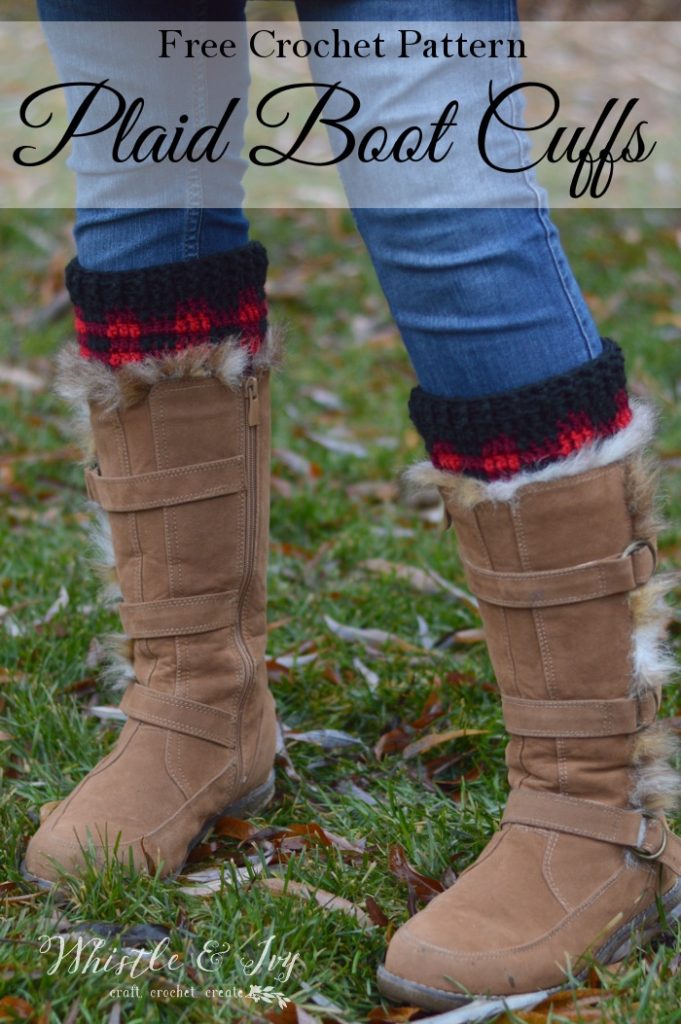 Yarny Find – Plaid Boot Cuffs from Whistle & Ivy:
I have always admired the look of fun crocheted (or knit) boot cuffs, like these, but living in Florida, I have never actually worn any because it is usually too hot for the boots come afternoon. Shame. Maybe I will visit somewhere cold, and get to wear some of these trendy plaid boot cuffs. And while Christmas has just left us, it's never too late to get started on gift making. I think these would be a great stocking stuffer, or gift set with a matching hat and/or scarf – Bethany has a large variety of free plaid crochet patterns on her blog.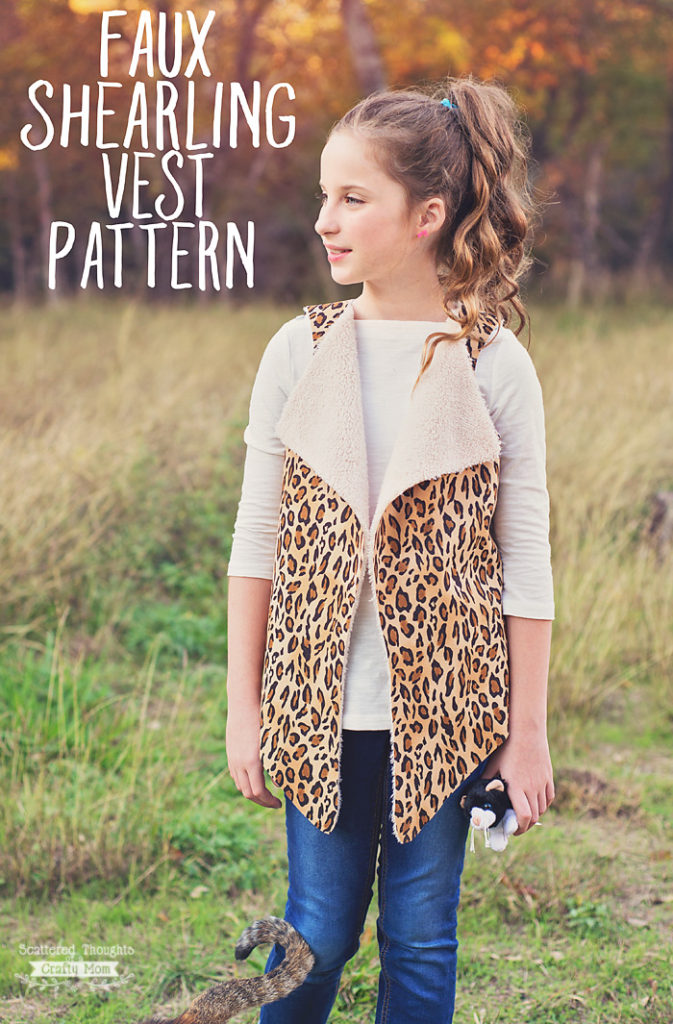 Stitching Find – Girls Faux Shearling Vest from Scattered Thoughts of a Crafty Mom
Following along with the post, I think this sewing pattern would be good for a beginner sewer – like myself, as it is only in three pieces, and requires no hemming. This definitely lessens the intimidation quite a bit! Sizing is from girls 3 through 10, so you can use this pattern over and over again through the fall and winter seasons, and I am assuming with a thinner fabric, this vest would be suitable for a warmer season, though I could not recommend a fabric to try. I am sure Jaime would welcome the question and request though!
Join the EyeLoveKnots Crafting Community on Facebook to share your creations, and see what others are up to!
Linked Up To…