This post contains affiliate links for LoveCrochet. If you make a purchase by clicking on them, I make a small commission at no extra cost to you. Thanks for your support!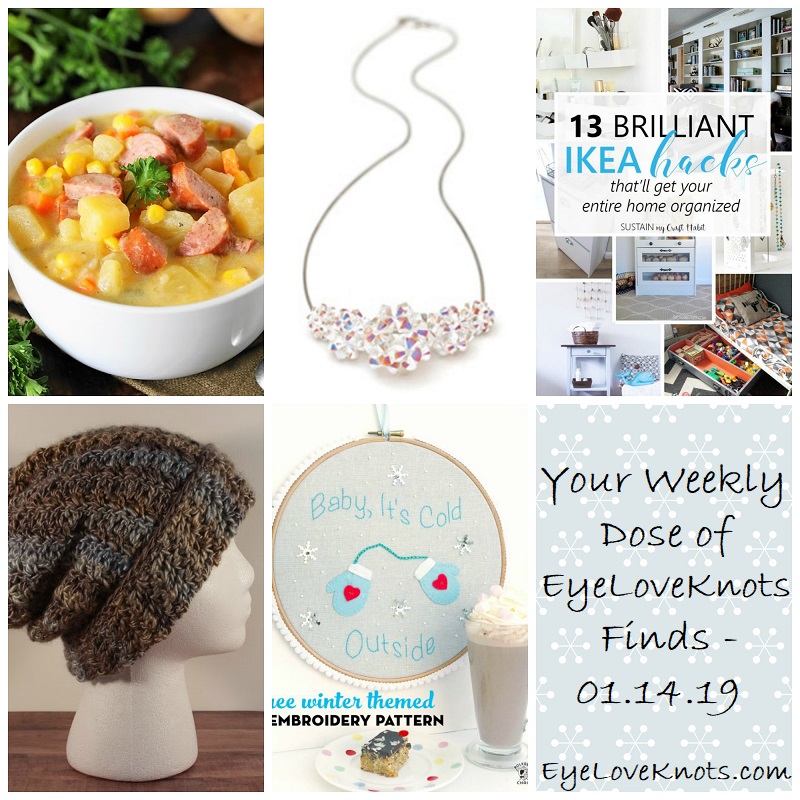 This week, I wanted to showcase some more Winter finds. I think next week I will shift into Valentine's.
I always love to share awesome patterns, tutorials, and finds with ya! If you would like to see a review on any of them, feel free to drop me a line!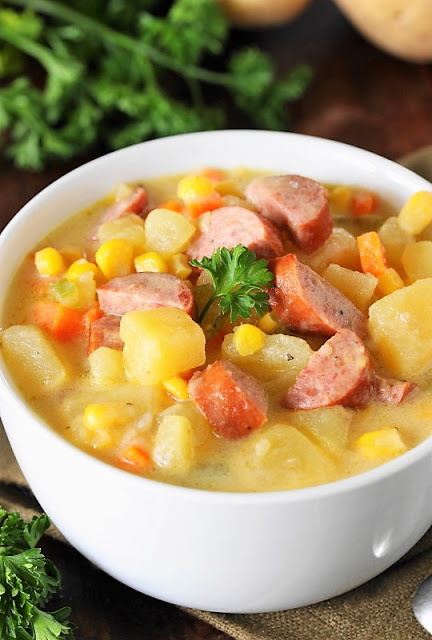 Tasty Find – Kielbasa Potato Soup from The Kitchen is my Playground:
This delicious looking soup recipe popped into my inbox not too long ago, and it instantly made me want some! It looks so creamy, and warm, and delicious with a bunch of my favorites! Todd doesn't like kielbasa, so I might cut the recipe in half, and try for lunch on one of my days off.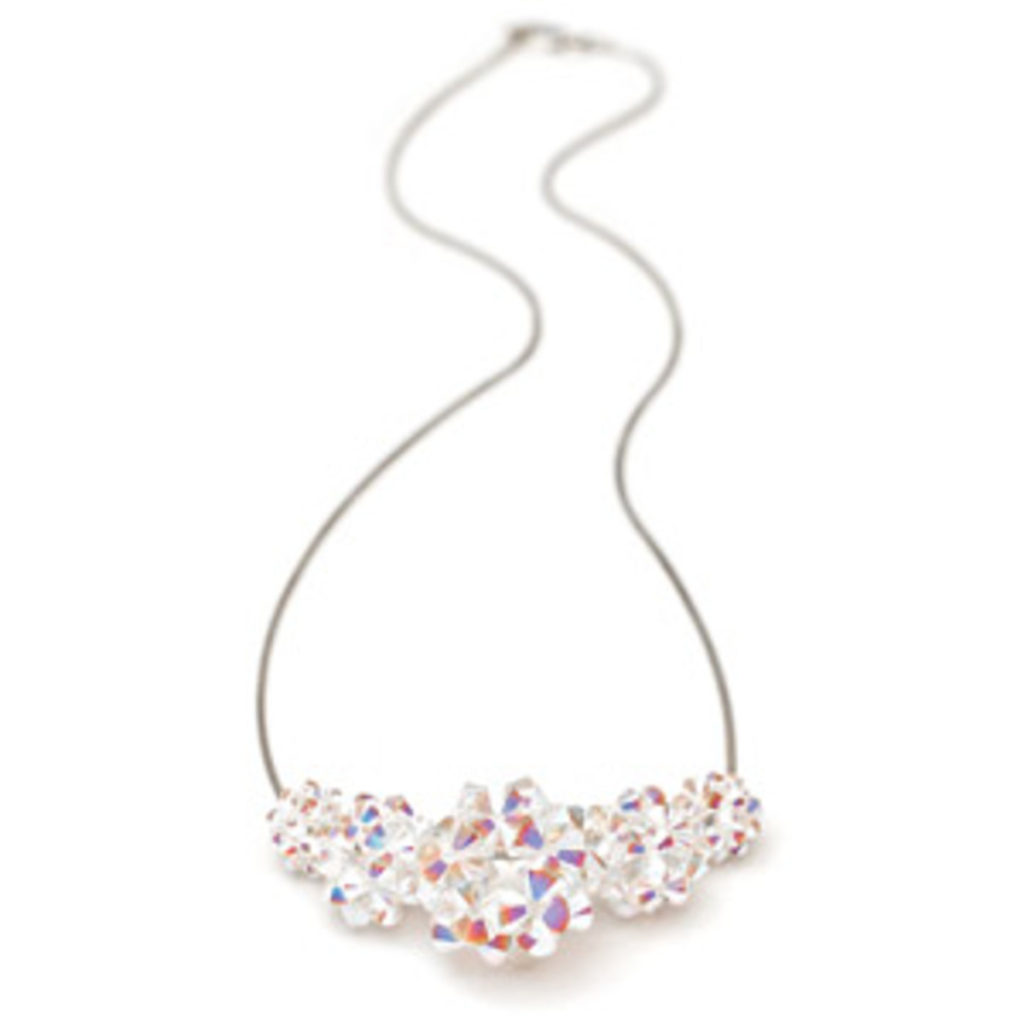 I think the idea of a snow necklace sounds so fun, and kind of elegant – just look at those crystal beads! To make this necklace, you use the Woven Beaded Bead technique to sew the beads together to create a larger bead to string on your necklace – a technique that is a little above my skill set, but Fusion Beads does have a photo tutorial available on their site. I have also seen beads similar to these clusters on a strand (don't remember from where), and in this case, it would cut down on your time big time as you would just need to string them on.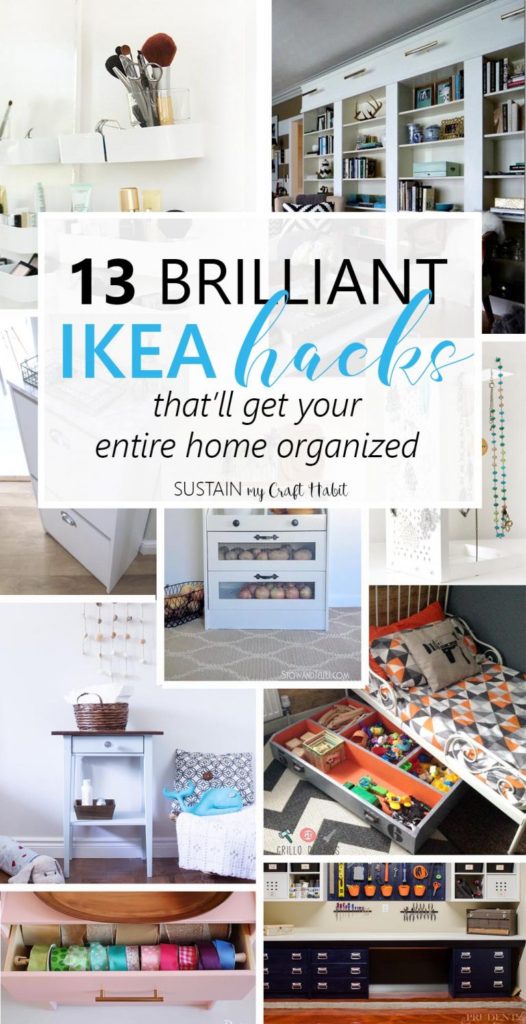 This isn't a true DIY find, but it is a great find (I think) with lots of awesome ways you can hack IKEA furniture. I am really impressed with the buffet transformation, and love the garage one too.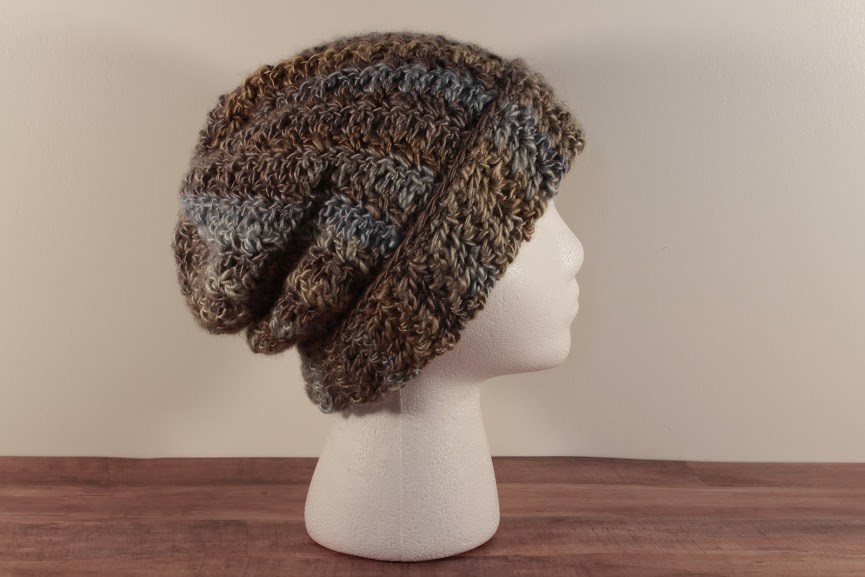 Yarny Find – Casual Friday Slouch from Highland Hickory Designs:
The two things that caught my attention right off the bat – 1.) the beautiful colorway; 2.) the fun horizontal striped pattern. Both of these things made me just fall in love with this hat. The basic technique for creating this hat is such an easy way to work up a hat using any kind of stitch pattern – just like I did in my Slanted Shell Adult Slouchie Hat (also a free crochet pattern). Erica used Red Heart's Boutique Unforgettable Yarn which is a more lightweight worsted weight yarn. I wouldn't recommend anything heavier because the slouch part will come out more stiff.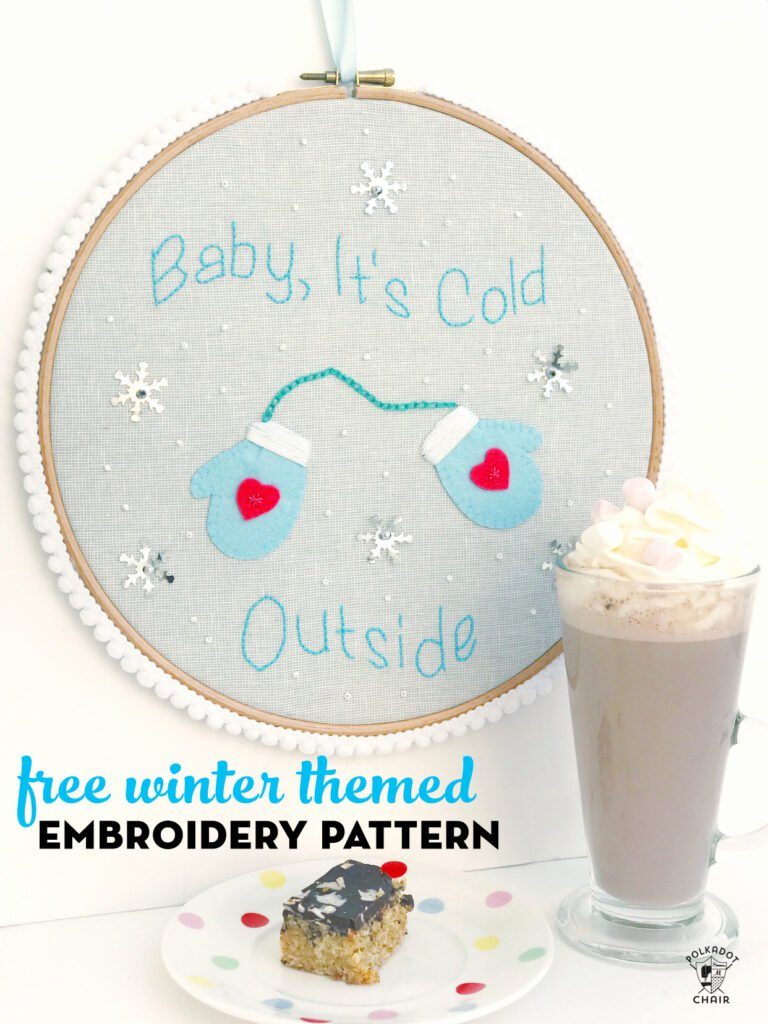 Stitching Find – Winter Themed Hand (Baby It's Cold Outside) from The Polka Dot Chair:
The phrase definitely reminds me of Christmas, but it's definitely true for many places this time of year (not here in Florida). My favorite part of this artwork is the beaded "snowflakes".
Join the EyeLoveKnots Crafting Community on Facebook to share your creations, and see what others are up to!
Linked Up To…