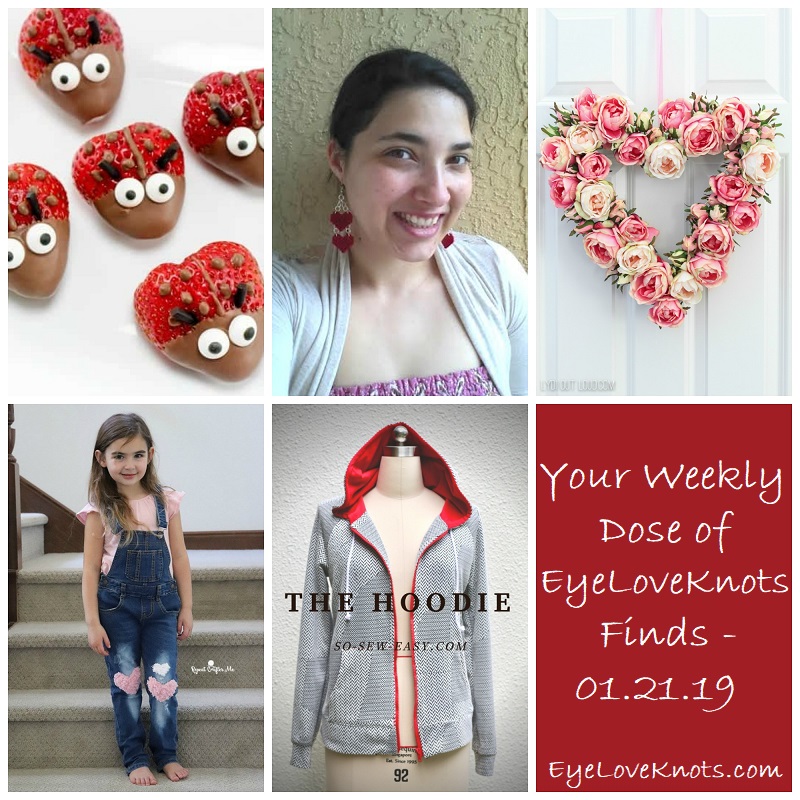 Last week, I shared some Winter finds. I was having trouble coming up with Winter finds for the week, so I decided to go ahead and shift into Valentine's Day a little early.
I always love to share awesome patterns, tutorials, and finds with ya! If you would like to see a review on any of them, feel free to drop me a line!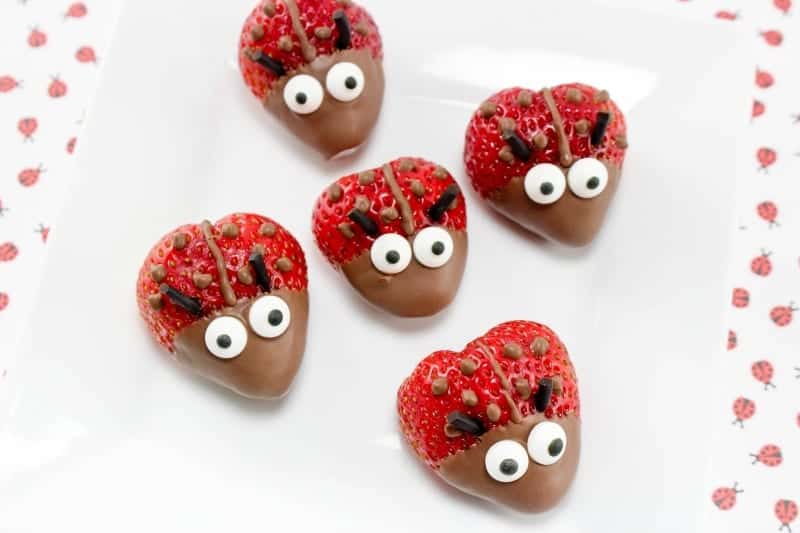 I think chocolate covered strawberries are a very classic Valentine's Day dessert/treat for your special someone. How about this fun twist, making them into adorable ladybugs?! I think this would also be appropriate for Spring and Summer too – when I think of ladybugs, I automatically think of Summer.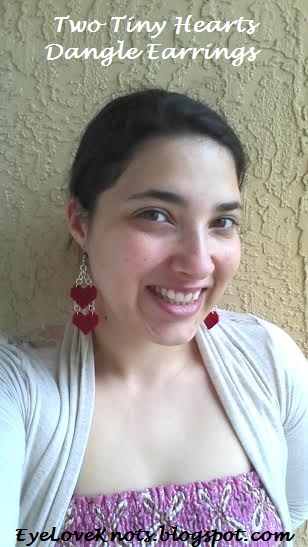 Here is an earring tutorial from me! These earrings are a favorite of mine. I first made them a few years ago to wear to work (back when I was a hostess), and since then, have lost one of them – aww man! I'd like to make another one though, so I can wear this set with my new Valentine's Day outfit that I just got in the mail. Need some cute shoes, and then my outfit will be complete for Todd and I's date night 🙂 You could also do these in pastel colors, and use some fabric paint to write a word on them, like conversation hearts.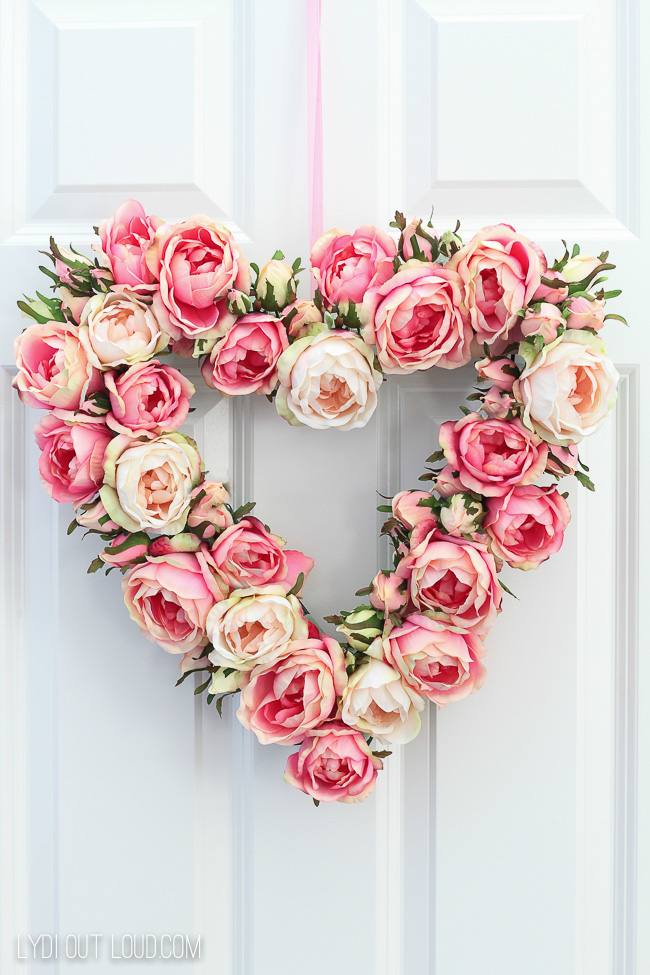 Even though Roses and hearts scream Valentine's Day, the colors of these flowers really make me think of just a modern decor scheme – you know, like with the cottons, and succulents, and such. Would be a great wreath for any time of the year really, especially if done in a round wreath form. Photos are provided to show how to attach the flowers, and the technique could be used for any flower type!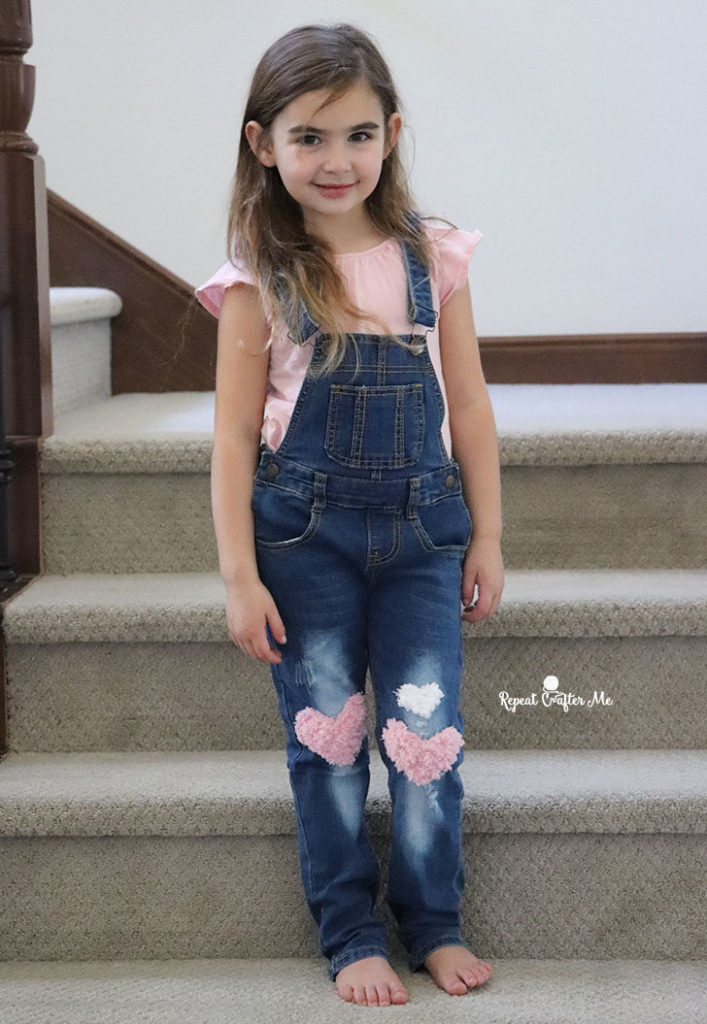 How adorable are these fuzzy little heart appliques as jean patches?! Just thought of another idea – as elbow patches on a denim jacket!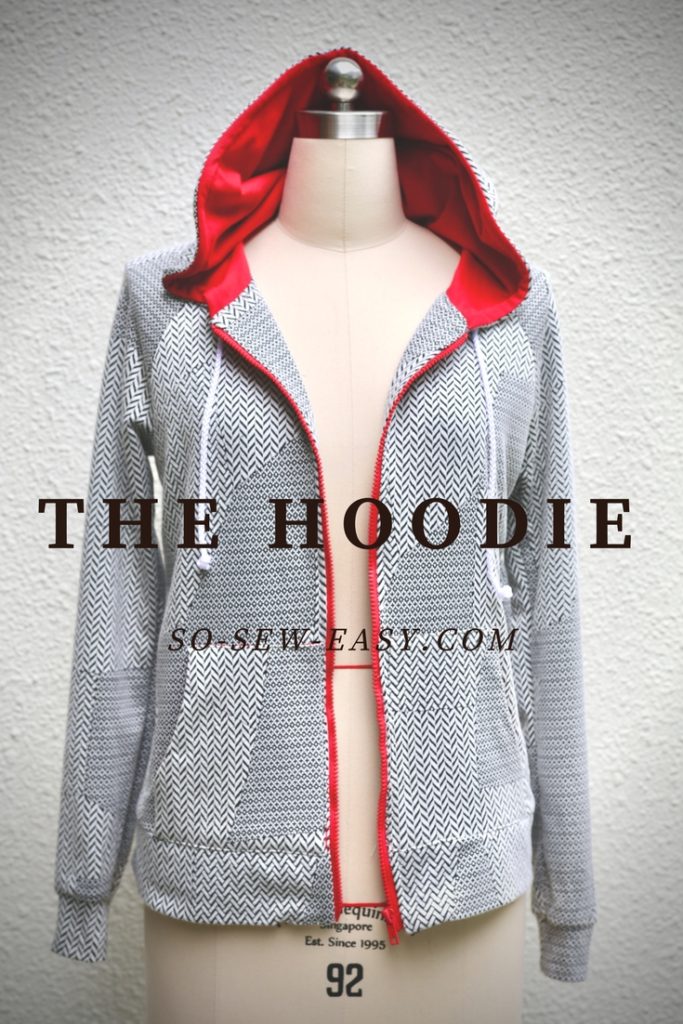 Stitching Find – The Hoodie from So Sew Easy:
Before you say it, yes! This is not particularly Valentine's related, but gray, white and red definitely pass for Valentine's Day colors, so why not? Hehe. This pattern is being offered for free from So Sew Easy (so generous), to include women's sizes 6 through 24 AND a photo tutorial (so awesome!).
Join the EyeLoveKnots Crafting Community on Facebook to share your creations, and see what others are up to!
Linked Up To…