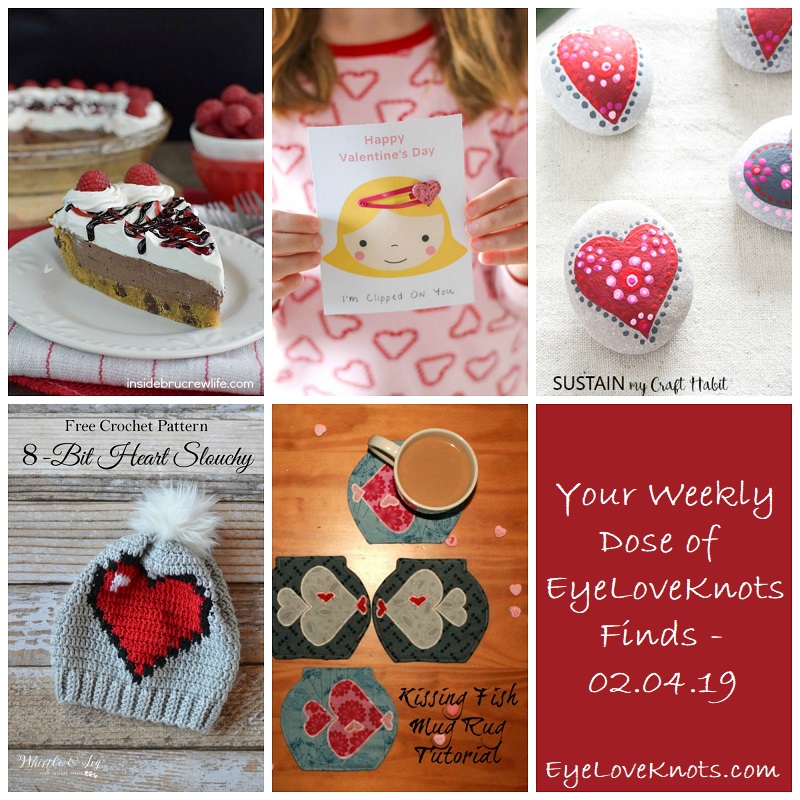 This week I am sharing some more fun Valentine's finds! With Valentine's Day a week from Thursday, I am going to shift into Spring next week. Did you hear? Punxsutawney Phil didn't see his shadow, so it means Spring is on it's way! I am sure many of you up north are excited to hear the news.
I always love to share awesome patterns, tutorials, and finds with ya! If you would like to see a review on any of them, feel free to drop me a line!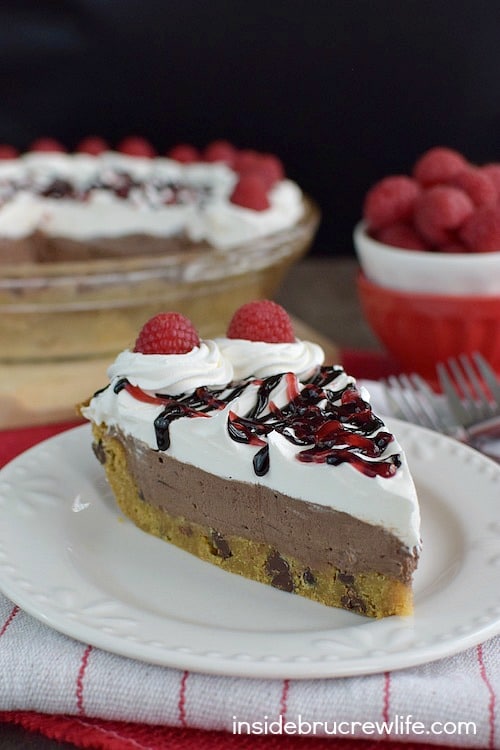 Check out the crust on this pie! It's chocolate chip cookie! Who would have though to use cookie dough to make a pie crust? Not me, but it's genius! And paired with a chocolate cream center, this pie looks and sounds like a dream.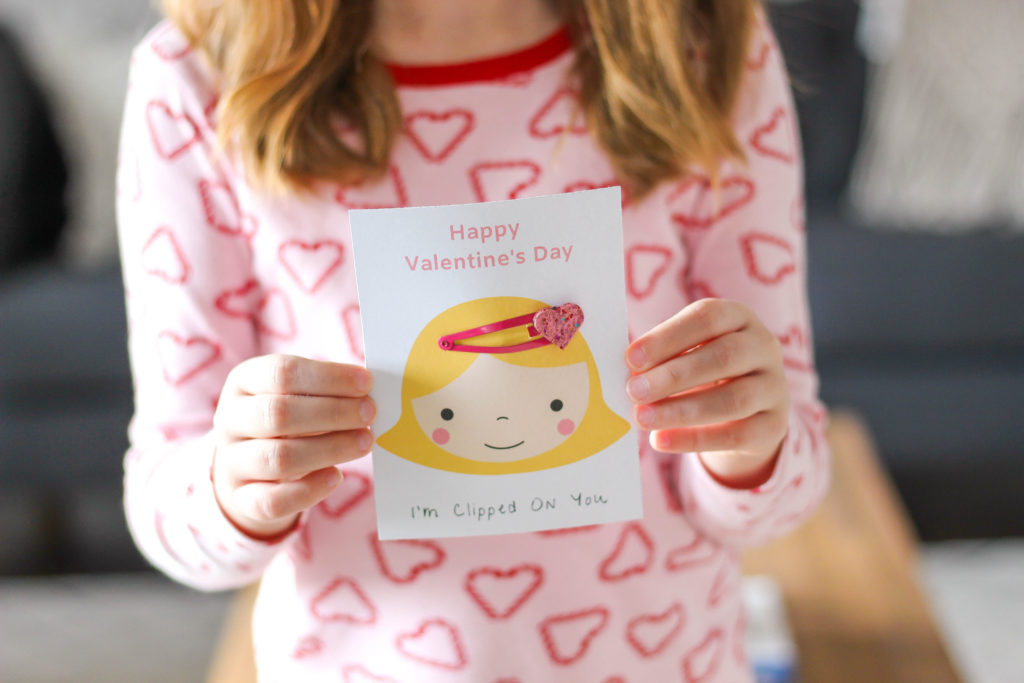 Jewelry/Beauty Find – Easy Glitter Heart Hair Clip (DIY & Free Printable) from Purely Katie:
I think this idea is so fun! It makes for a fun project to do with the special little girl/s in your life, and also makes for an easy, quick, and adorable gift idea. In this post, you'll find the free printable too!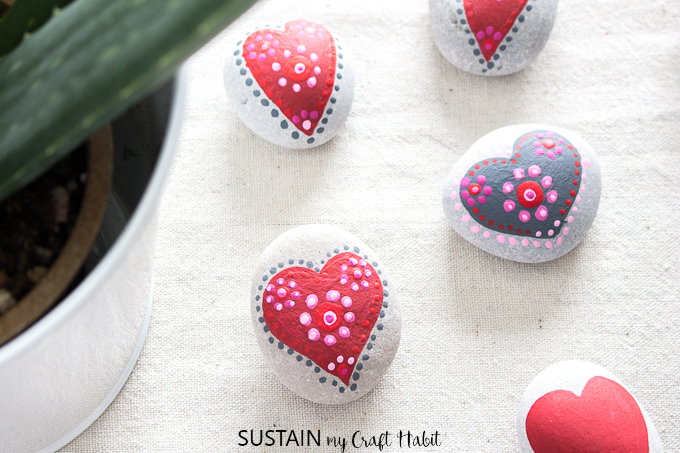 DIY Find – Painting Rocks with Mandala Hearts (Free DIY and Photo Tutorial) from Sustain my Craft Habit:
Rock painting still seems to be a popular thing, and I love the idea of painting some, and leaving them for someone else to find – so fun! This project is a quick one, so if you need a last minute Valentine's Day gift, or decor item, why not paint some Mandala Hearts?!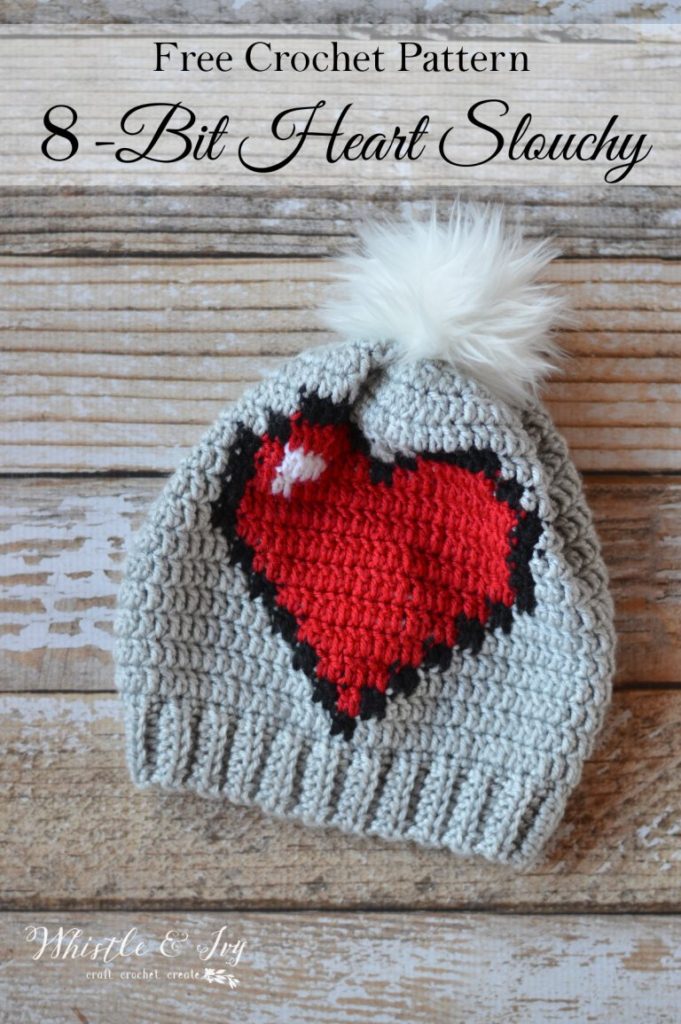 Yarny Find – Crochet 8-Bit Heart Slouchy (Free Crochet Pattern) from Whistle & Ivy
I've loved this heart hat idea since the pattern was first released. I think the light gray was the perfect choice for background color, and the pixel image is a neat idea. Still on my list to try – maybe for next year's Valentine's Day.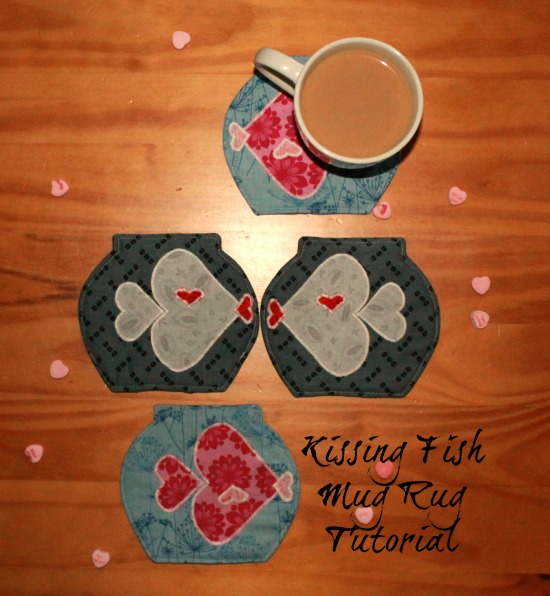 Stitching Find – Valentines Kissing Fish Mug Rugs (Free Sewing Pattern & Photo Tutorial) from So Sew Easy:
How adorable are these Kissing Fish?! Almost too adorable to stick my hot cup of coffee on, hehe. I love that with simple color changes, these can be appropriate for any time of the year – cute for a nautical themed kitchen. OR skip the batting, and use the fishbowl as a large applique!
Join the EyeLoveKnots Crafting Community on Facebook to share your creations, and see what others are up to!