Spring inspired craft finds including a banana cake recipe, birds nest earring DIY, egg carton upcycled into flowers, free bunny crochet pattern and free floral embroidery pattern.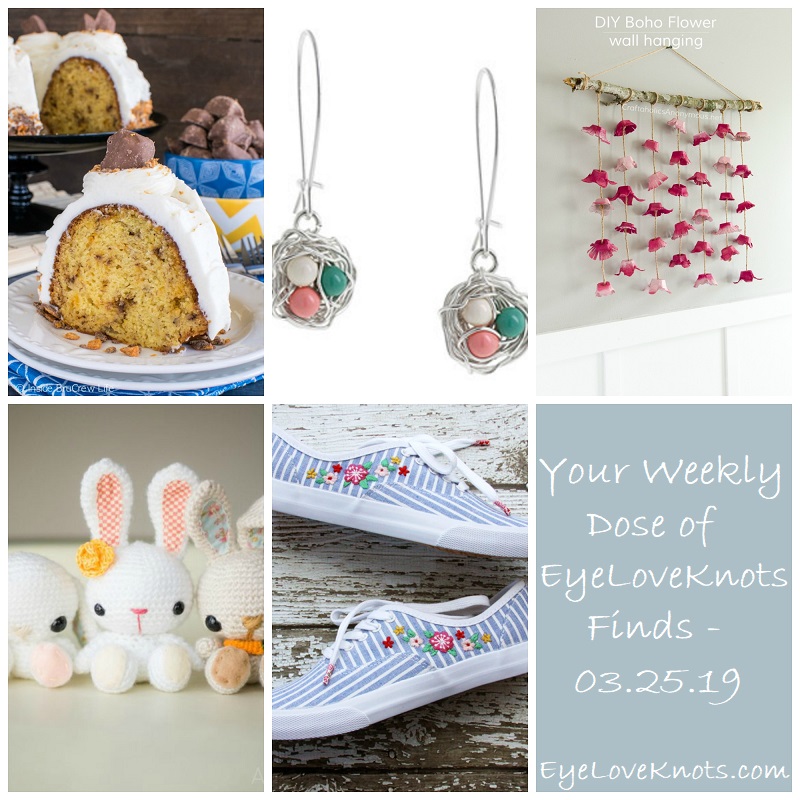 How about some more fun Spring finds?!
I always love to share awesome patterns, tutorials, and finds with ya! If you would like to see a review on any of them, feel free to drop me a line!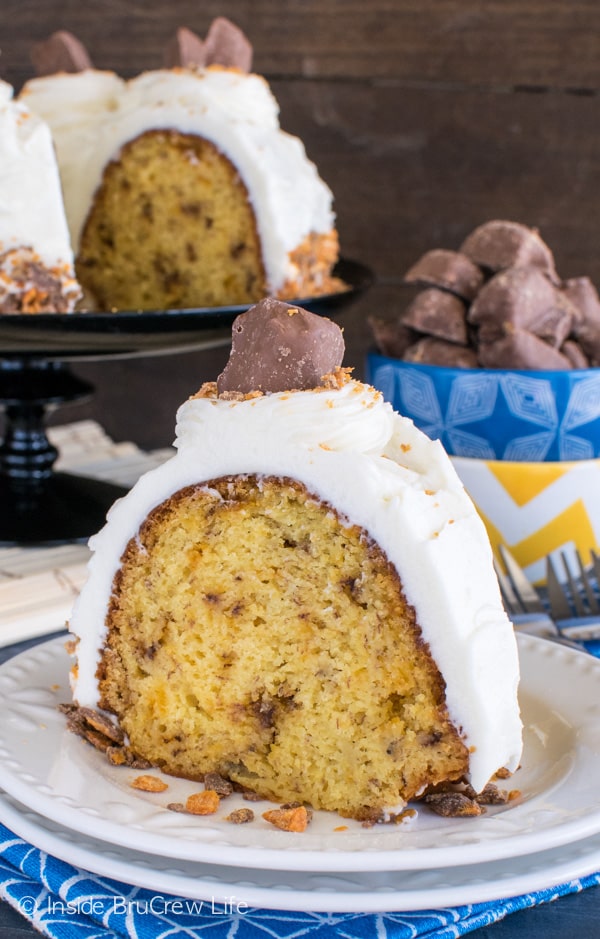 As I was going through my inbox, I found this recipe from February of 2016! Definitely time to get it pinned, and share. I love banana recipes – I even have a pin board dedicated to it, Food: My Love for Banana. When I read Banana + Butterfinger, what?! Yes! And the recipe looks super easy. Definitely want to try this one!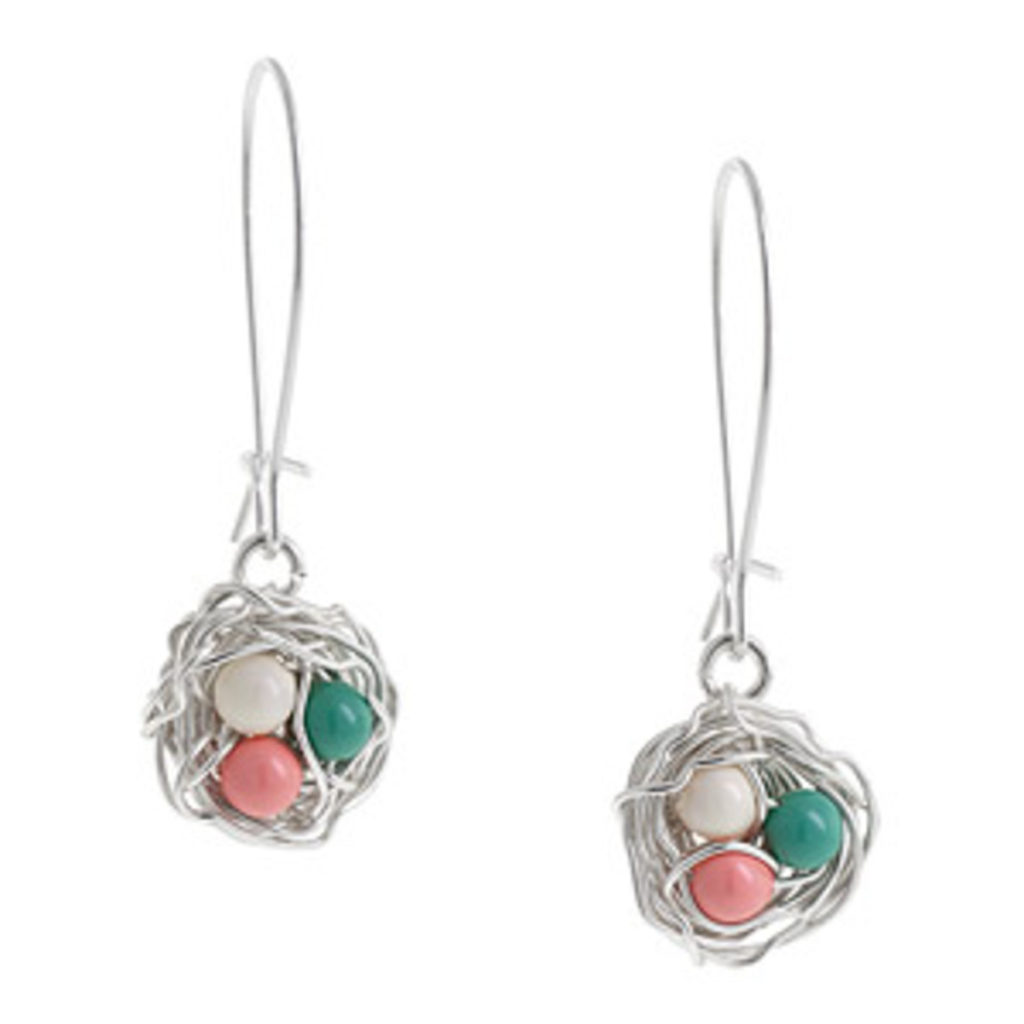 Jewelry/Beauty Find – Easter Egg Nest Earrings (Free Jewelry DIY) from Fusion Beads:
Even though these are titled "Easter Egg", I think of Spring and sweet little baby birds – did you see My Wild Birds and Squirrels post? Love the randomness of the wire for the nest (photo tutorial available!), and you can change up the bead colors to represent whatever you like – your favorite color, the birthstones of your children/grandchildren…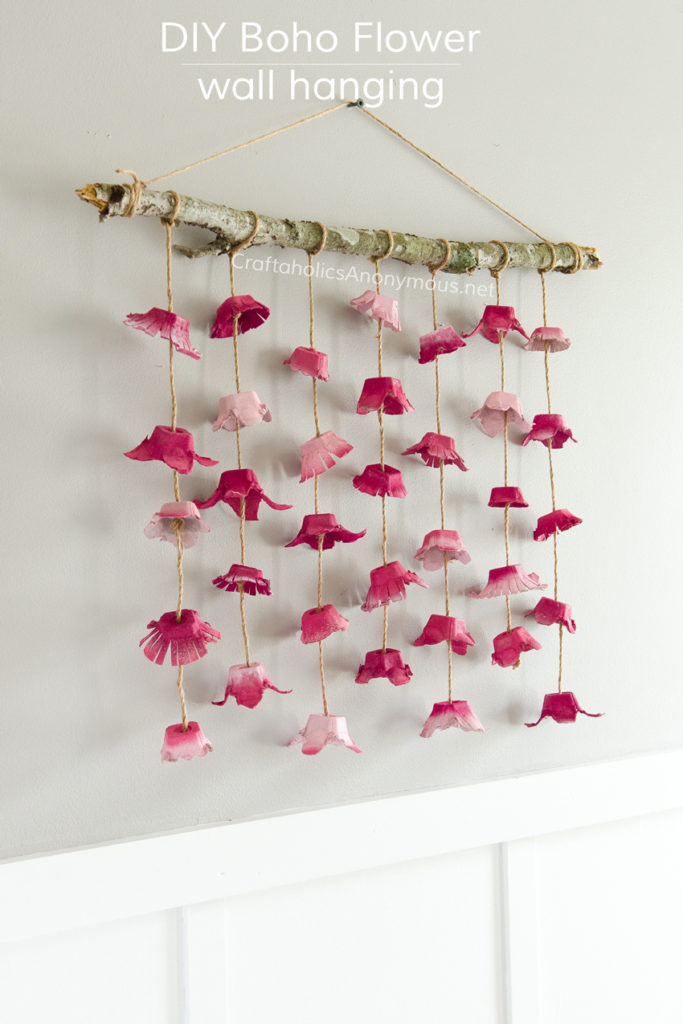 This is one of the coolest things! Egg cartons cut up and painted to look like flowers! My egg cartons are styrofoam, but I have this pinned for the moment I come across the kind this DIY uses. Seems a little time consuming, but really a fun project, and pretty outcome. Imagine on a larger scale – a photo backdrop?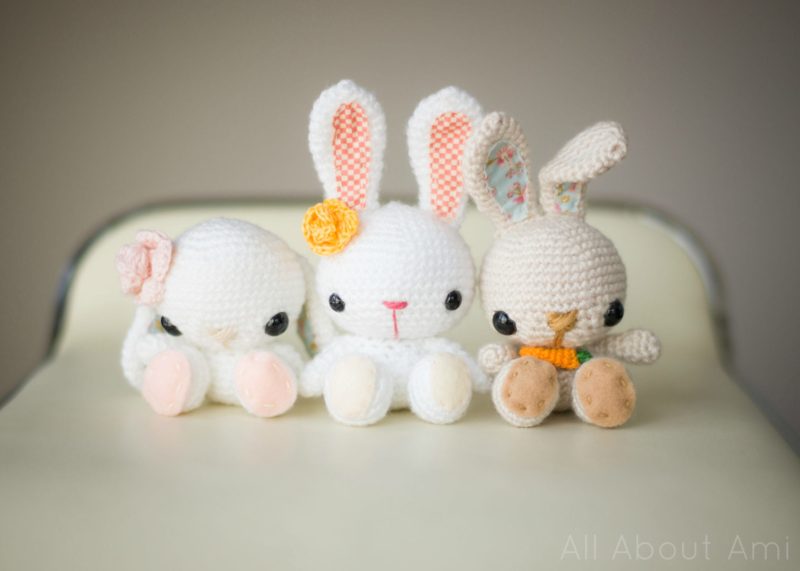 Yarny Find – Spring Bunnies (Free Crochet Pattern) from All About Ami:
Three versions of the same basic pattern – endless possibilities! I love the sweet little fabric ears! These are perfect for decorating around the house, or gifting.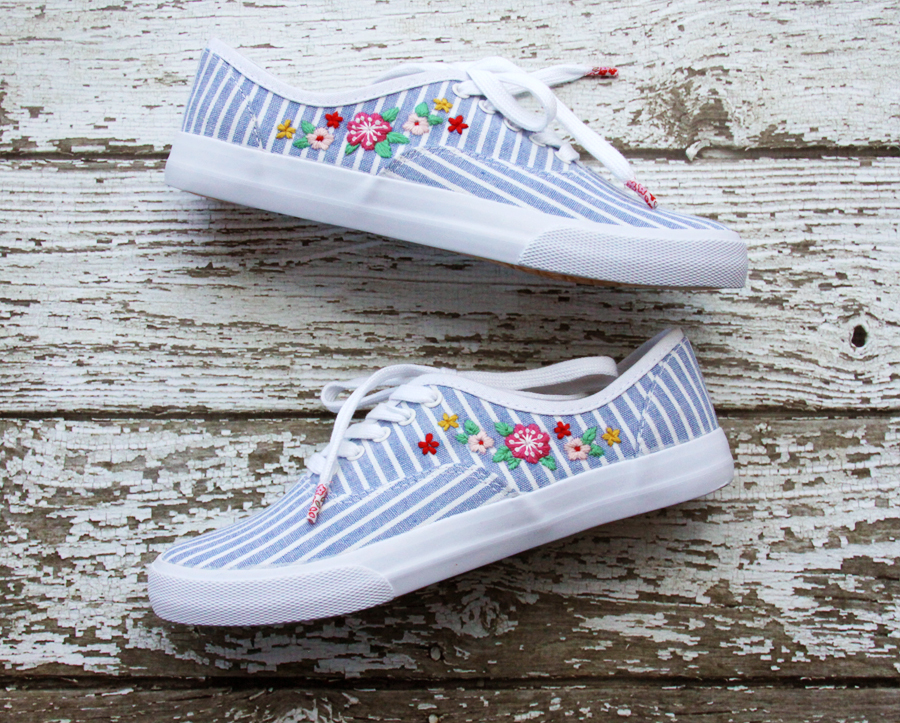 Stitching Find – Floral Embroidered Shoes (DIY with Free Embroidery Template) from Flamingo Toes:
Beverly of Flamingo Toes shares such fun shoe upcycles! This is a simple pair of tennis shoes paired with some hand stitched flowers to completely change them up! Free template for the flowers is included (thank you, Beverly!). Transfer the pattern to any canvas tennis shoes (or tote bag, or hat, or piece of fabric – imagine on a pocket, or around an arm band/on cuffs) of your choosing, and get to stitching!
Join the EyeLoveKnots Crafting Community on Facebook to share your creations, and see what others are up to!