Spring craft finds including a cherry blossom cake tutorial, beaded floral bracelet DIY, upcycled can DIY, free crochet pattern for a circle vest, and a free sewing pattern for a hexagon coaster.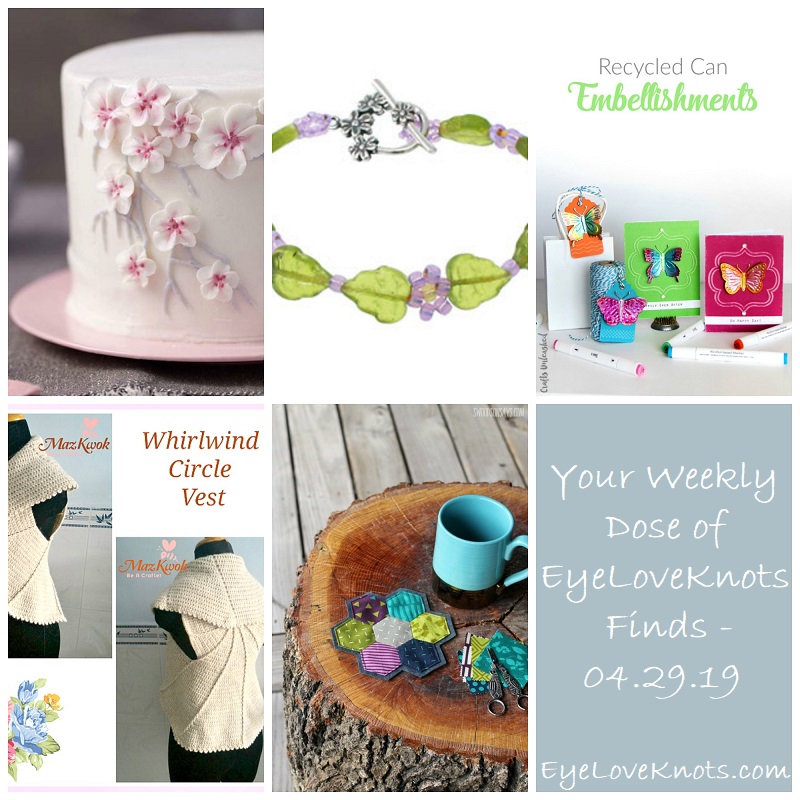 I decided to do another week of Spring! And I think I may for a couple more weeks. I feel like it really doesn't start to feel like Summer until June, at least for me, so we'll see. If you have a request, drop me a line below!
I always love to share awesome patterns, tutorials, and finds with ya! If you would like to see a review on any of them, feel free to drop me a line!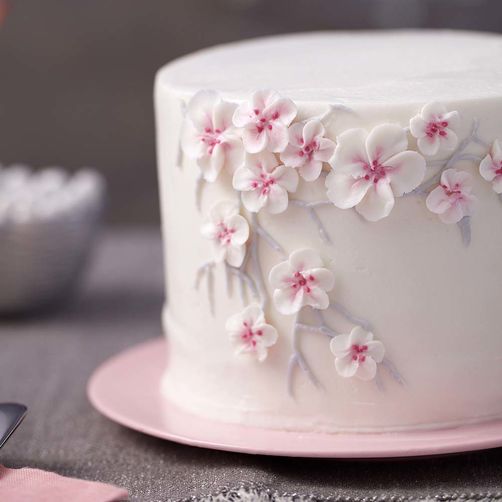 Tasty Find – Cherry Blossom Cake (Written Recipe/Instructions AND a Video) from Wilton:
A few weeks ago, Todd and I went to Washington DC to see the Cherry Blossoms. We were so lucky that they were in peak bloom while we were there. When I saw this cake, I couldn't help but share! Now you can have beautiful Cherry Blossoms anytime of the year.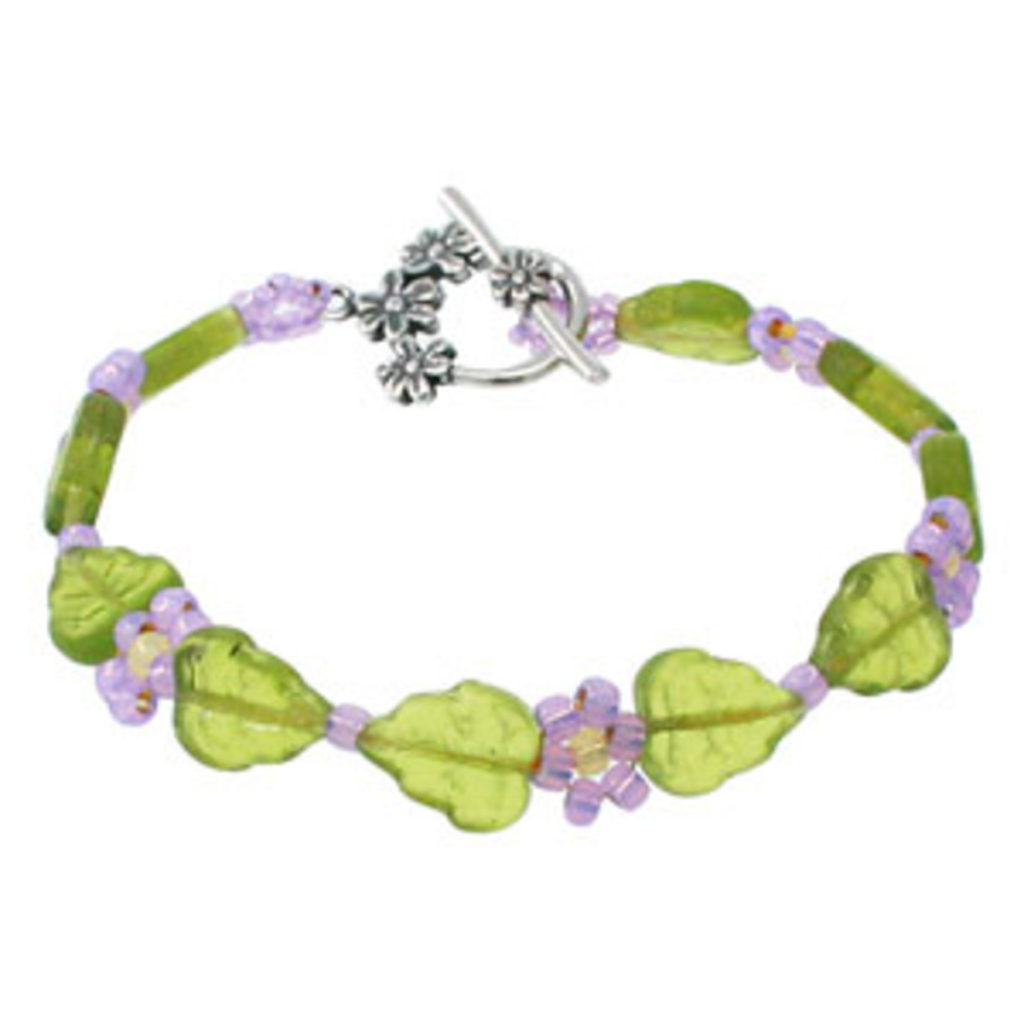 Jewelry/Beauty Find – Spring Lilacs Bracelet (Free Jewelry DIY) from Fusion Beads:
This bracelet is created using a stitch called the Daisy Chain, which Fusion Beads has a how-to on. The Daisy Chain creates those fun beaded flowers you see in between the leaves. Love the green and purple together in this bracelet.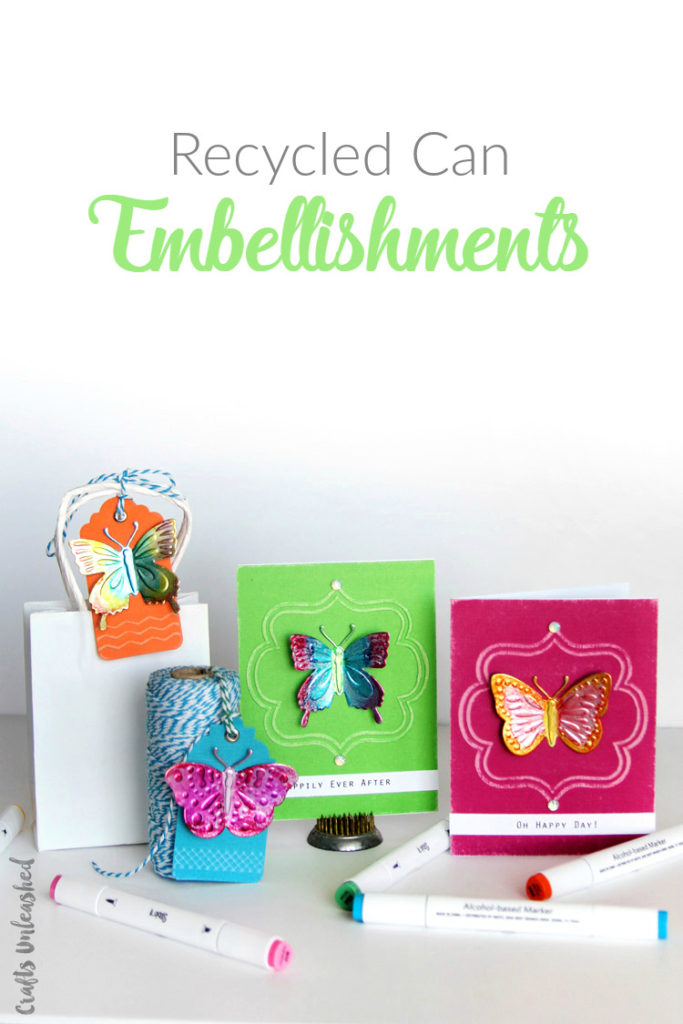 Can you believe these butterflies are made from a recycled soda can?! In this tutorial, Shaunte uses an embossing/die cutting machine to cut them out, and emboss the details. What an incredible way to recycle!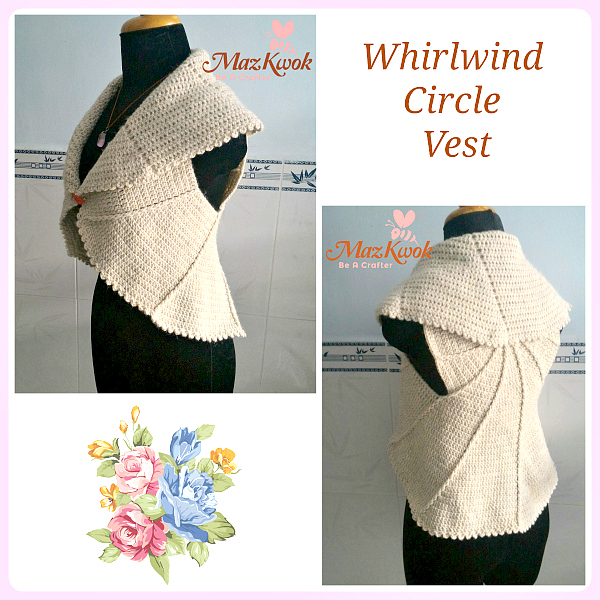 Yarny Find – Whirlwind Circle Vest (Free Crochet Pattern from Be a Crafter):
Pattern is given for size large, but for other sizes, you must buy the inexpensive PDF – I bought mine quite some time ago. I love the look of this top. I think it would look so awesome over a dress, and be right on trend. Maz used a wool blend, but if you plan on using this in the heat, try a cotton blend like (affiliate link) Berroco's Modern Cotton DK.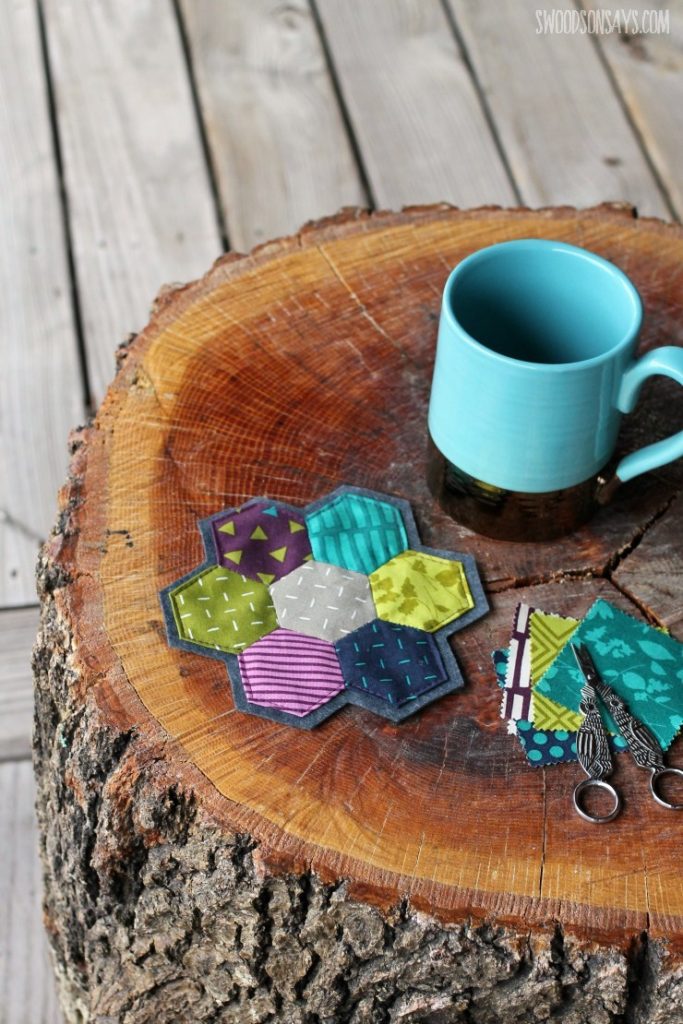 Stitching Find – Make an EPP Hexagon Coaster (Free Sewing Pattern with Photos) from Swoodsen Says:
If you are like me, and wondering what the heck "EPP" is, it is English Paper Piecing. In this tutorial, Stephanie shows us how to make the hexagons against a paper pattern (which she provides). A simple whipstitch joins them together, and you have a fun hexagon coaster. These would make an excellent gift with some tea/coffee and a new mug, or small vase holding one flower. Mother's Day will be here soon!
Join the EyeLoveKnots Crafting Community on Facebook to share your creations, and see what others are up to!