DIY and Craft finds including a delicious cookie dough brownie recipe, free jewelry stringing tutorial, perfect terrarium idea for kids, trendy throw free crochet pattern, and a free sewing pattern for a weighted blanket.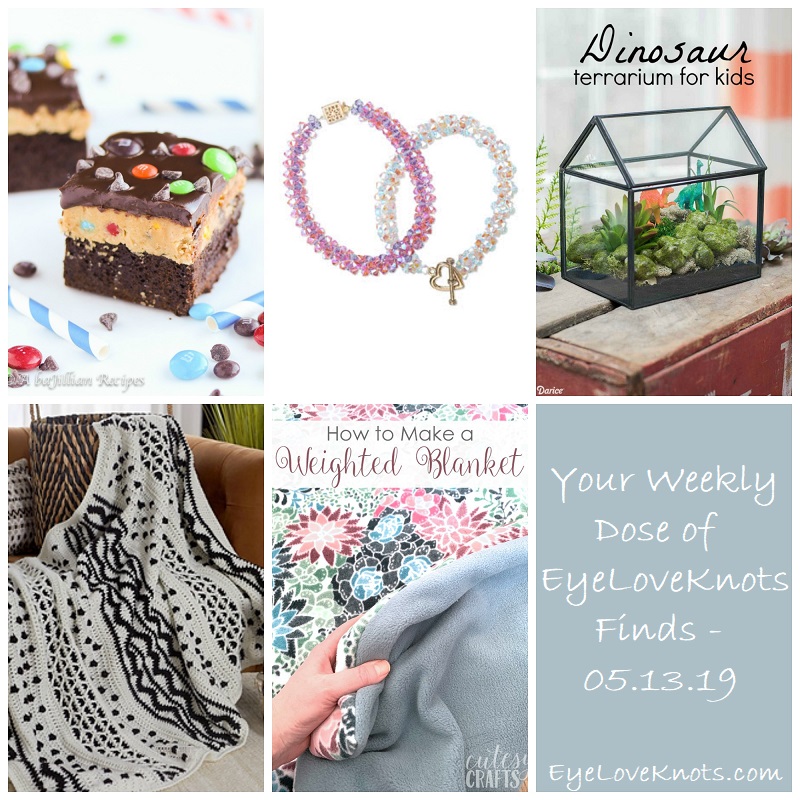 This week, I took finds straight from my inbox, and added them here for the features.
I always love to share awesome patterns, tutorials, and finds with ya! If you would like to see a review on any of them, feel free to drop me a line!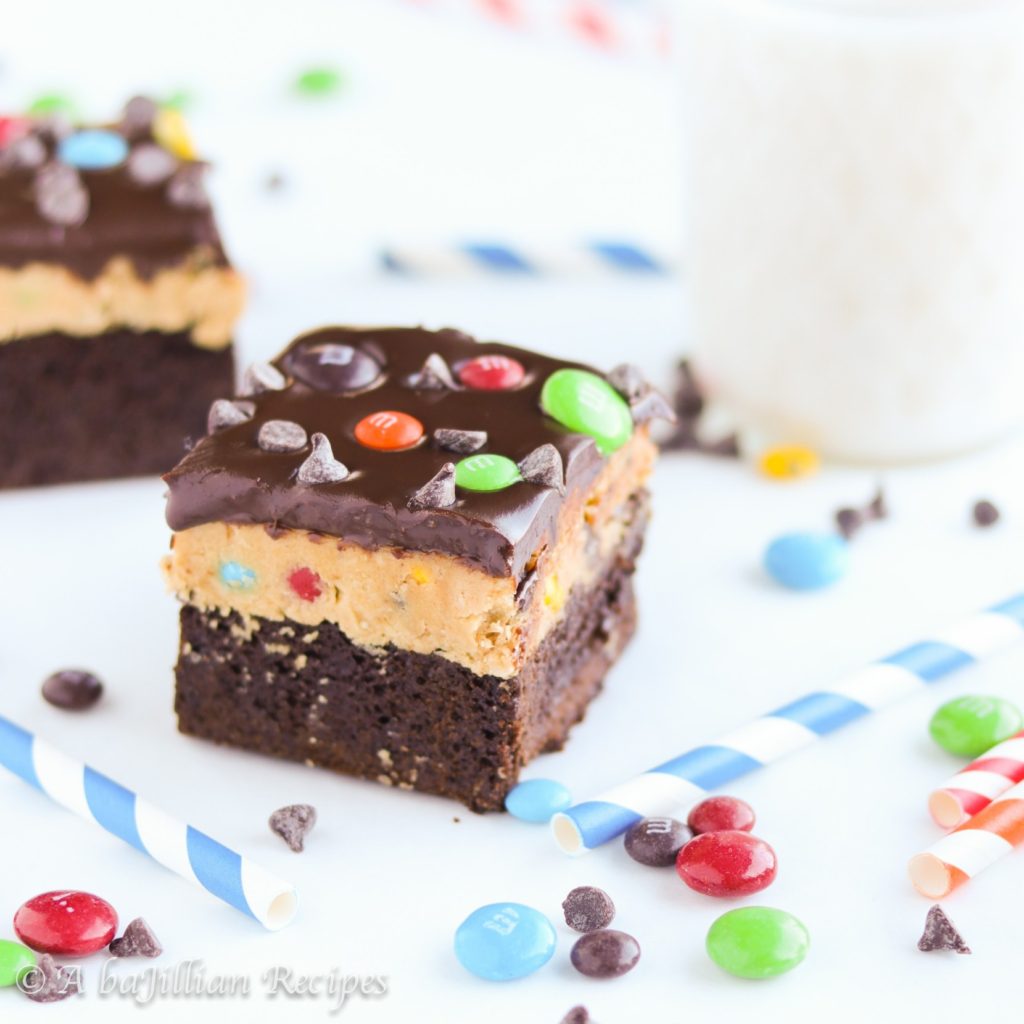 These brownies have the best of four worlds – delicious brownie bottom, PEANUT BUTTER cookie dough (counts as two!), and a thick, gooey chocolate ganache on top! Holy cow, need I say more? Also seems like a pretty quick make looking at the recipe.
I have some leftover heavy cream from my Peeps S'More Cream Pie I made last weekend (I've made four so far!) , so I think I may use it here!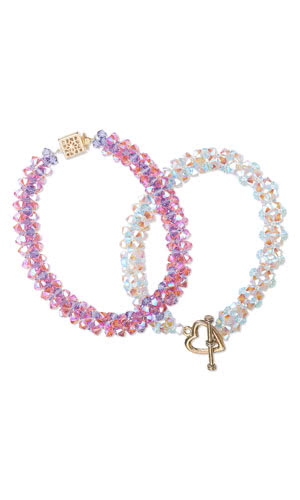 Jewelry/Beauty Find – Crystal Bracelet C618 from Fire Mountain Gems (Free Jewelry DIY with Photo Tutorial):
I was actually just talking with a friend about wanting to make some crocheted tube bracelets when I saw this one pop into my inbox. While it's not crocheted, it still takes on that tubular shape that intrigues me. It's actually hand stitched with a variation of the right angle weave. Unlike many other gallery designs from Fire Mountain Gem, this one includes a photo tutorial so you can create your own! Score!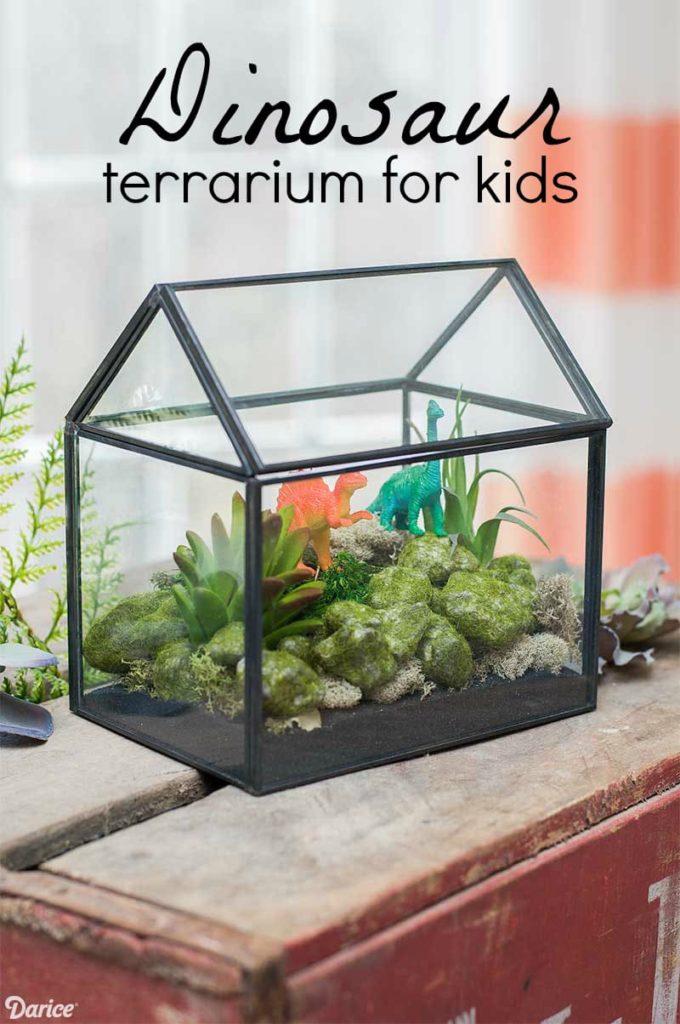 Terrariums are so popular right now! I just love this variation perfect for a kid's room! Looks super easy to put together, and customize with your little one.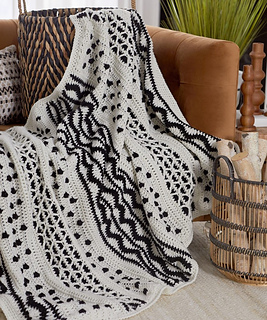 Yarny Find – Mud Cloth Inspired Throw (Free Crochet Pattern) from Red Heart Yarns:
This blanket pattern was been out for a while now, and every time, I look at it, and look at it. It so interesting with the mix of prints! You could even work up a smaller variation to turn into a pillow and/or wall art!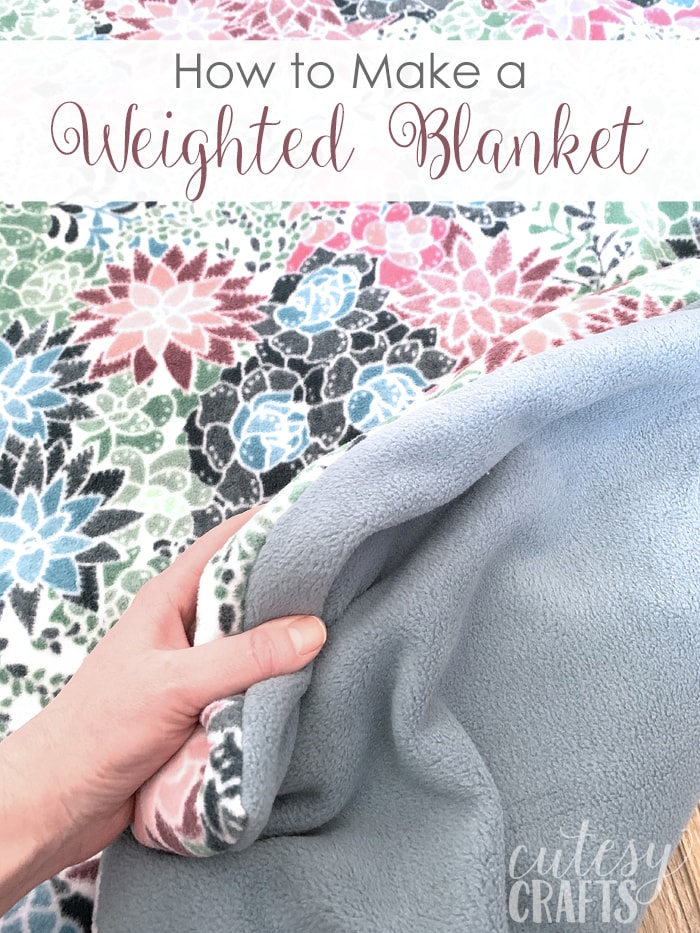 Stitching Find – How to Make a Weighted Blanket (Free Sewing Pattern with Photos) from Cutesy Crafts:
I have heard of weighted blankets in the past, but never really paid much attention until this blanket. There are tiny pellets added throughout the blanket to make it heavy. I am intrigued by the idea of the heavy blankets helping to give better rest. Now, I feel like I NEED one of these to try out! The photos really make it look quite easy to sew up, but a little time consuming.
Join the EyeLoveKnots Crafting Community on Facebook to share your creations, and see what others are up to!