In recent discussions in a blogger group I am part of, the topic of "Contract Crochet" came up. I put myself down to be contacted, and I wanted to touch base here too for Contract Crocheting, Crochet Pattern Testing, and Custom Orders of Finished Crochet Products.
Contract Crocheting – Please send me an email.
What is contract crochet? Basically, a designer comes up with a design, then their contract crocheter takes the pattern and works up a sample, then either provides photos to the designer or ships the finished product to the designer so they can take their own photos. The contract crocheter is paid for the service, and not mentioned by the designer when the final pattern is shared.
I am available as a contract crocheter. Aside from this EyeLoveKnots blog, my work can also be found in Happily Hooked Magazine, and the Pattern Pack Pro. My fee is $14 an hour (plus materials if not being provided, plus shipping if you are interested in the finished product to do your own photos – I am located in Florida). If you have a pattern in mind, I can take a look, work up a sample, and have an estimated time for you. If the project takes me longer to complete, that is on me. If you are curious on my crochet times, I include them in every post on my blog. My photography skills and knowledge are pretty basic, but if you don't want to have the item shipped to you, I can take some photos and send along.
Crochet Pattern Testing – Please send me an email.
Over the years, I have enjoyed working with Helena of CrochetN'Crafts, Rebeckah of Rebeckah's Treasures, Julie of ACCROchet, and Stacey of MermaidCatDesigns (Etsy), but do test for others here and there too, and I also share crochet pattern reviews regularly on blog.
I happily pattern test for free, and with each project I test, I share a crochet pattern review after the pattern has become live. I will not pay for a pattern that I am testing for the designer.
Custom Orders – Please send me a message through Etsy, EyeLoveKnots.
Don't crochet, but interested in purchasing a finished product? I am happy to custom make almost any crochet project you spot here on the EyeLoveKnots blog, or outside of it. If you have something you are interested in, you can send me your request.
My Process: After project details have been decided on, I work up a sample, then send a photo along, time frame and cost. If all is okay, I post a custom listing in my EyeLoveKnots Etsy shop. Once purchased, I purchase yarn/materials required to work up the project, and get started working on it. I send at least one progress photo to make sure the project is working up as desired. One final photo and okay is required before shipping will take place. Up to this point, you can cancel your custom order, but after the product is shipped, I do not accept refunds. Why? Because I am a small business. Big stores can easily refund your money and not be affected, but after I put all the time into working up a project, I can't afford to take the hit, especially since the product has been custom made for you, which means there is a chance it won't sell. If you are unhappy with what you have received though, I will exchange it.
A few samples of custom orders I have done up…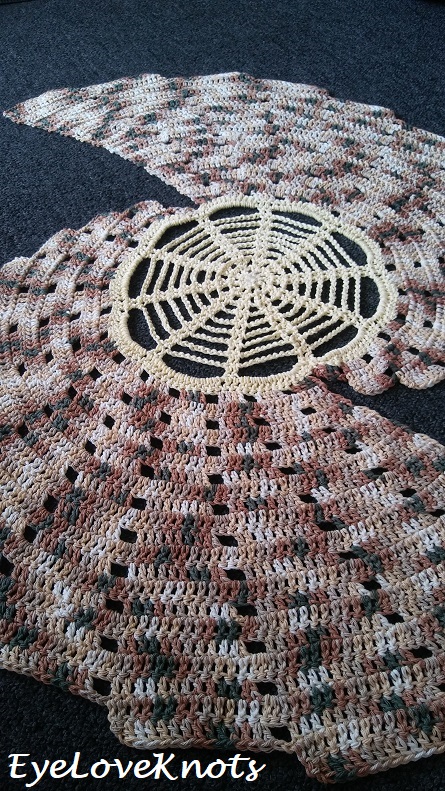 This one is Ila's Table Runner. I received a special request with a photo of a similar design, and made in colors to match a dining room set.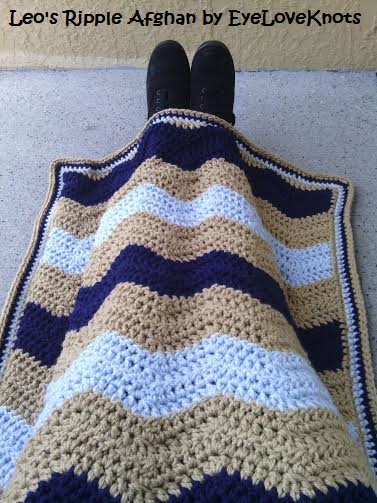 This one is Leo's Ripple Blanket. The request was for a nautical colored baby blanket.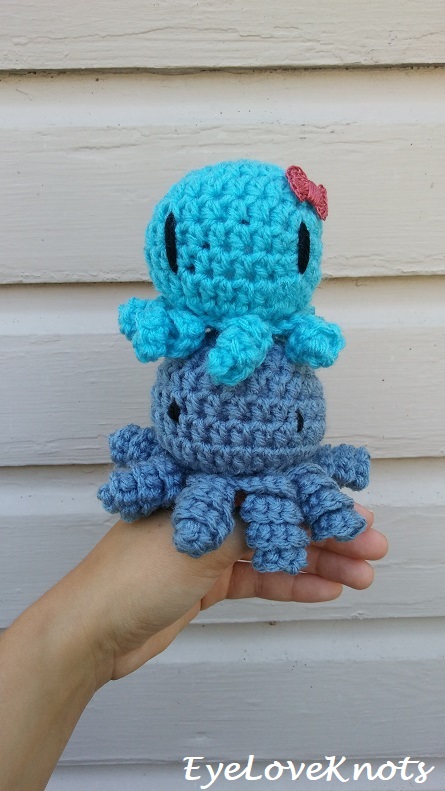 This one is Pi and Pippi the Octopi. I received a request with a photo of an octopus already had, and asked to make another one as a gift.
Adsense: