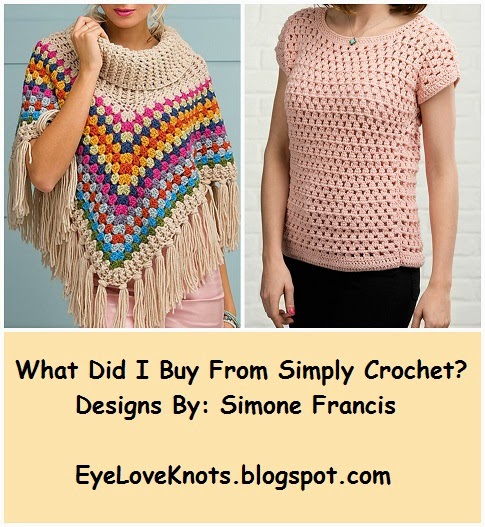 While I don't subscribe to the Simply Crochet Magazine, I do visit their Simply Crochet Ravelry page quite often to see what's new, and occasionally sneak a peek when I find the magazine at my local book or craft store. It's a great magazine full of beautiful ideas and great news articles, just a little too expensive for me to be a regular subscriber. 


I am a regular subscriber to their newsletter though, and a few days I received one for with the information on the newest magazine being released, Issue 31. Within the email, I found two patterns I just fell in love with.


So, What Did I Buy from Simply Crochet? Well…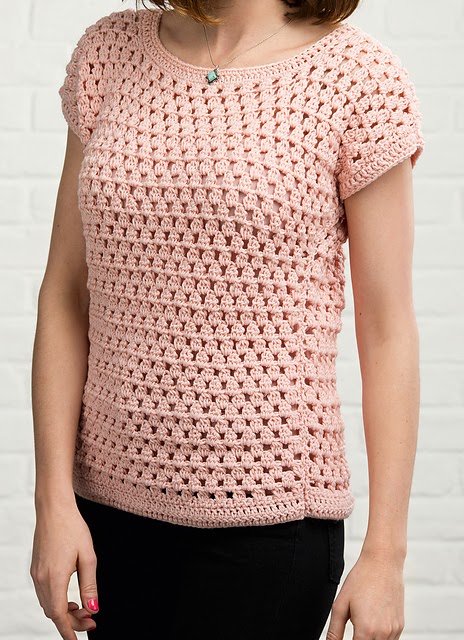 The first thing that caught my eye was this

Just Peachy

Granny Top.
Use DK weight yarn, and available in 8 sizes.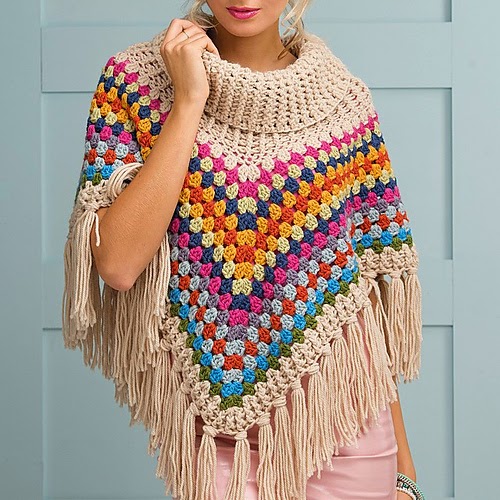 Use worsted weight yarn, and worked as a One Size Fits Most.
That concludes my 'shopping trip' today. 
What do you think about my selection?
For anyone enjoying the gorgeous warmer Spring weather, what about that Granny Top? Something you will also be making this season?
Are there any that caught your eye?
What about all the colors of the Neck Cowl Poncho? 
I just love how fun it is!