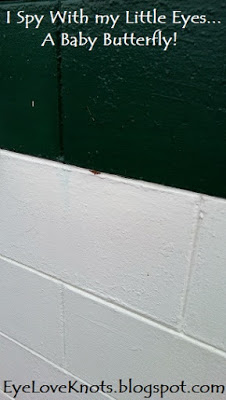 Have you ever seen a baby butterfly before?! I hadn't! I caught a glimpse of this little guy out of the corner of my eye as I returned to work from my lunch break. How you might ask? Well, if it flies around me, I stare it down to see if I should run or not. Hehe! I had to pull out my phone real quick so I could snap a picture before it flew off, and I was able to get two!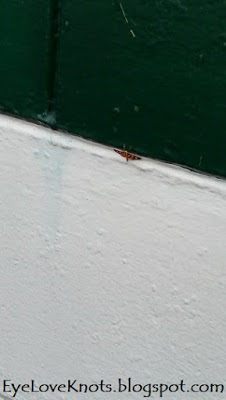 Up close, it looks just like a regular butterfly, just tiny! How adorable is that?!
And just like that! It was gone.

Join the EyeLoveKnots Crafting Community to share your creations, and see what other's are up to! 

Don't miss out on new crochet patterns, reviews, jewelry tutorials and more! Subscribe to EyeLoveKnots by using the box on the right side toolbar, or follow me via Bloglovin! You can also find me sharing on the EyeLoveKnots Facebook page, and @EyeLoveKnots on Twitter!