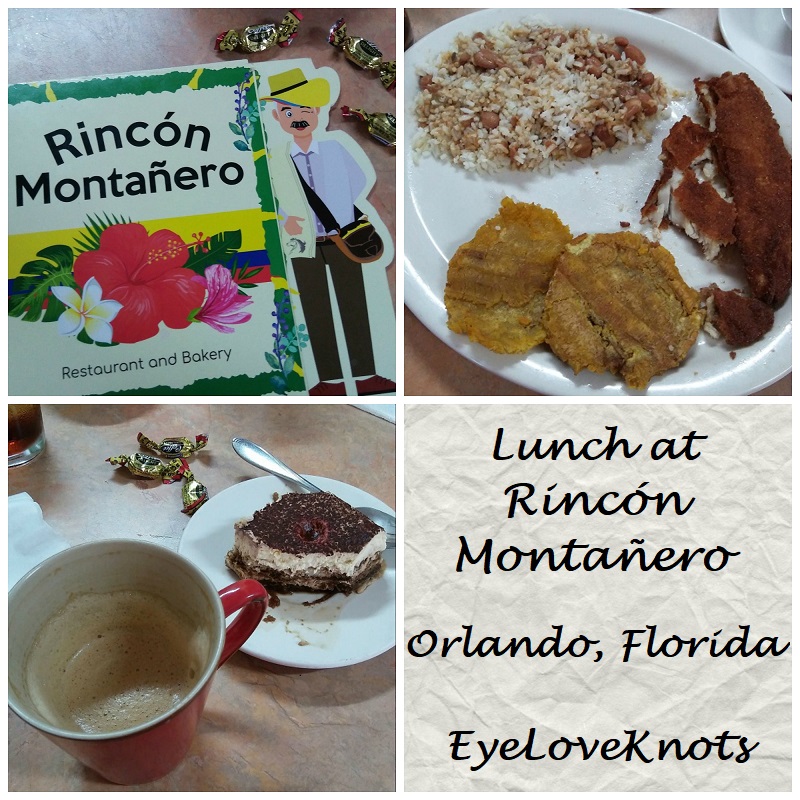 My mom and I try to have lunch together at least every other week. Back in April, she had a gift certificate to a Colombian place called Rincón Montañero, so we headed over to try it out, and we both loved it!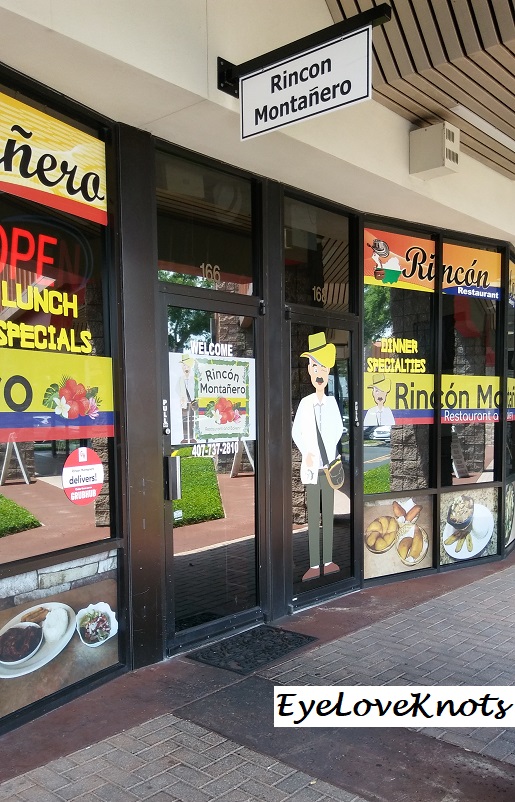 Rincón Montañero is located on South Semoran Boulevard in between Colonial Drive and Lake Underhill Road (closer to Lake Underhill) in a shopping plaza with a Sonic on the corner. I will admit, this is the type of plaza I wouldn't really be drawn to, if not for having the gift certificate. A don't-judge-a-book-by-it's-cover-situation I suppose…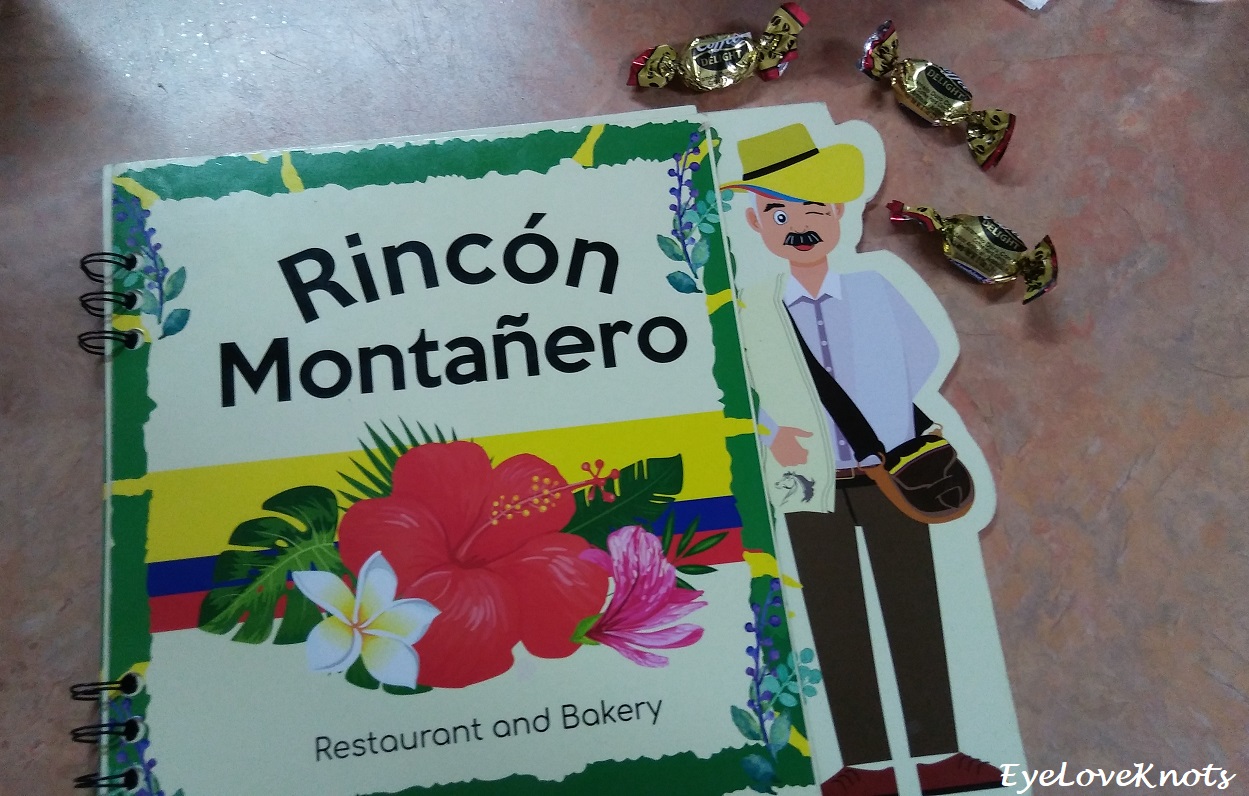 It was lunch time, I don't remember… maybe around 12:30pm. The booths across from where we were sat were all full, however, not much else in the restaurant. A gentleman greeted us quickly, brought out our drinks, and got our orders in. My mom read me the inside cover of the menu, which gives a little bit about the restaurant. It's in Spanish, and while I speak and understand a little, not enough for this one, so my mom translated it for me. While we waited for our food, we enjoyed some cheese empanadas.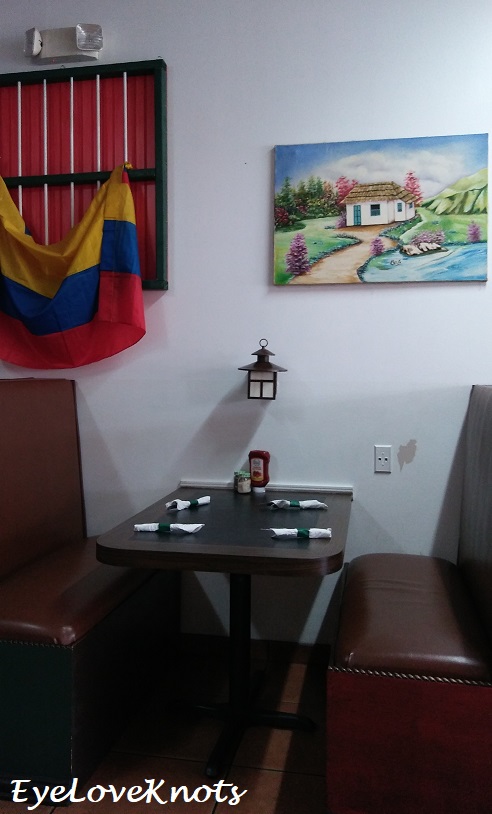 Shortly after we sat, the table across from us left, and the table was cleaned. I took this picture not for the booth though, but for the serene painting hanging above it. There were several paintings around the restaurant. They say so much!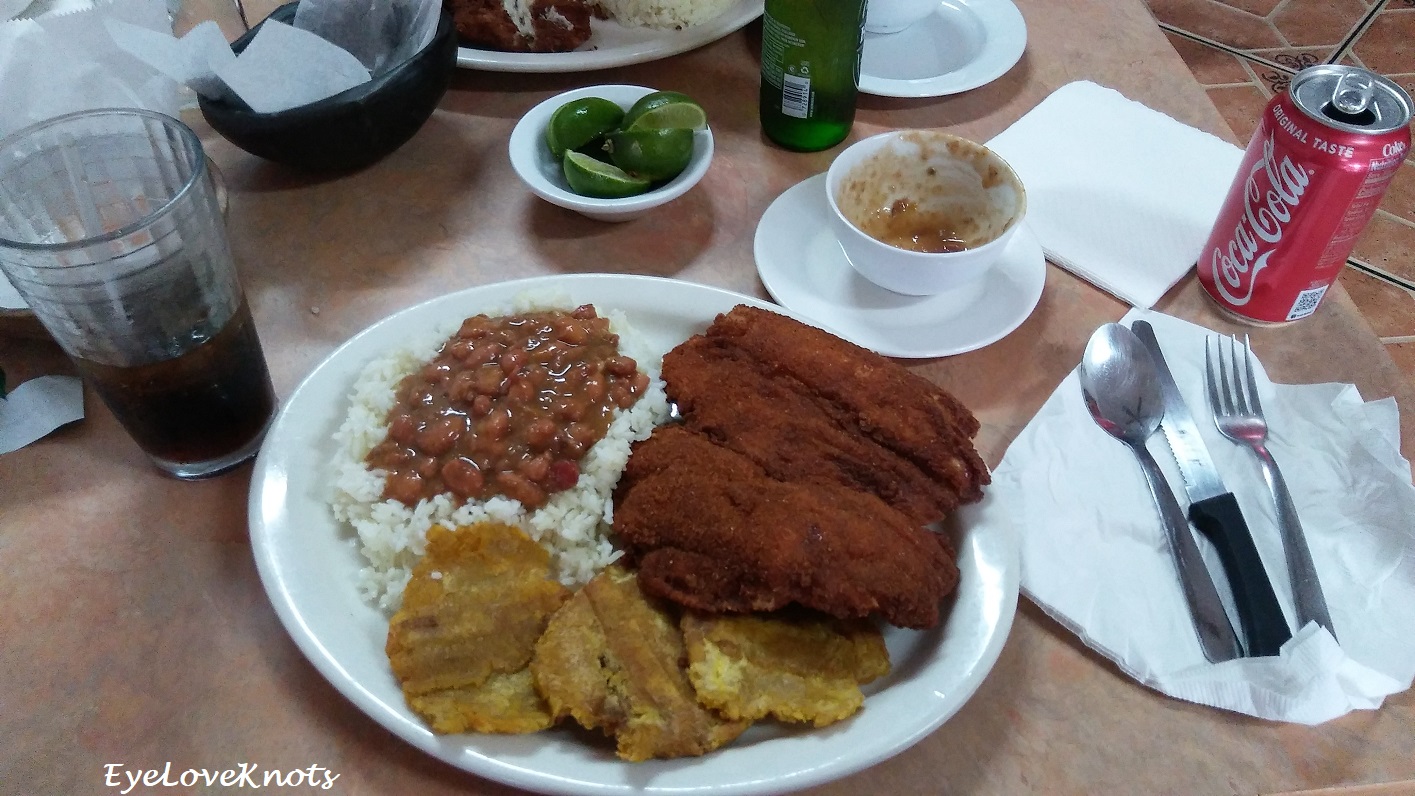 We didn't wait long for our food to come out. My mom and I both ordered the Filete Empanizado, or the breaded steak. It comes with rice, tostones and a salad, but I switched my salad out for the delicious red beans you see on top of my rice.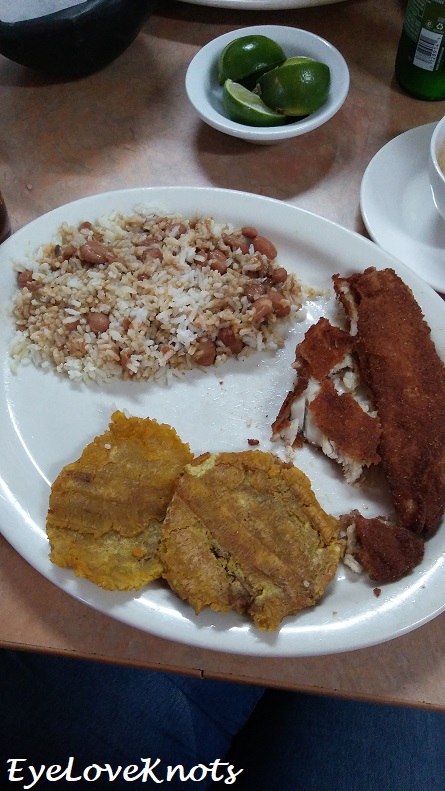 It was the perfect amount of food, so flavorful, or cooked just right!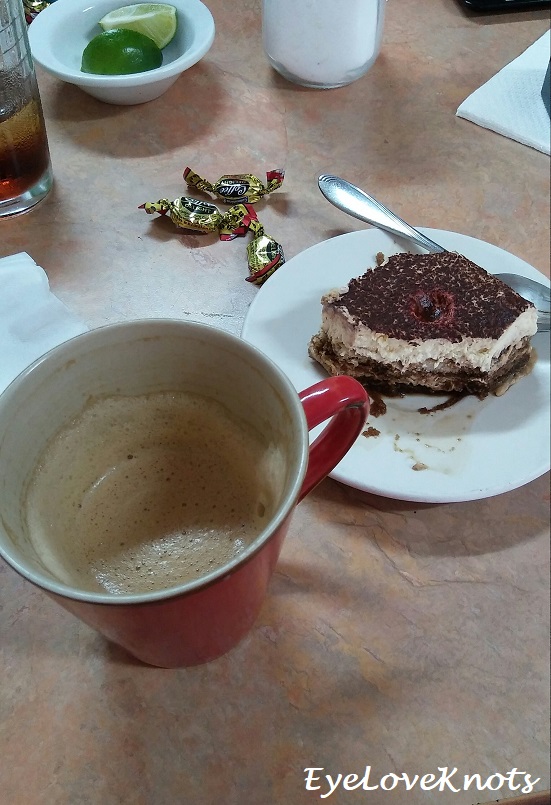 There's always room for dessert, right?! I had a cup of Cafe con Leche (coffee and milk), and a piece of tiramisu. My mom didn't have any room left, so I enjoyed this all by myself – was soooo good! Wish I had both of these right now!
Originally, we came to this restaurant because of a Restaurant.com gift certificate, but sadly, this restaurant does not accept these anymore. Beware if you are shopping gift certificates because it is still available for purchase on there!
The bill was a little higher than we were expecting to pay because of this mix up, and at regular price, the menu is a bit higher than our normal lunch dates – about $50. We didn't mind though! The food was sooo delicious, the service was quick, and the server and staff were super friendly. We are looking forward to going back!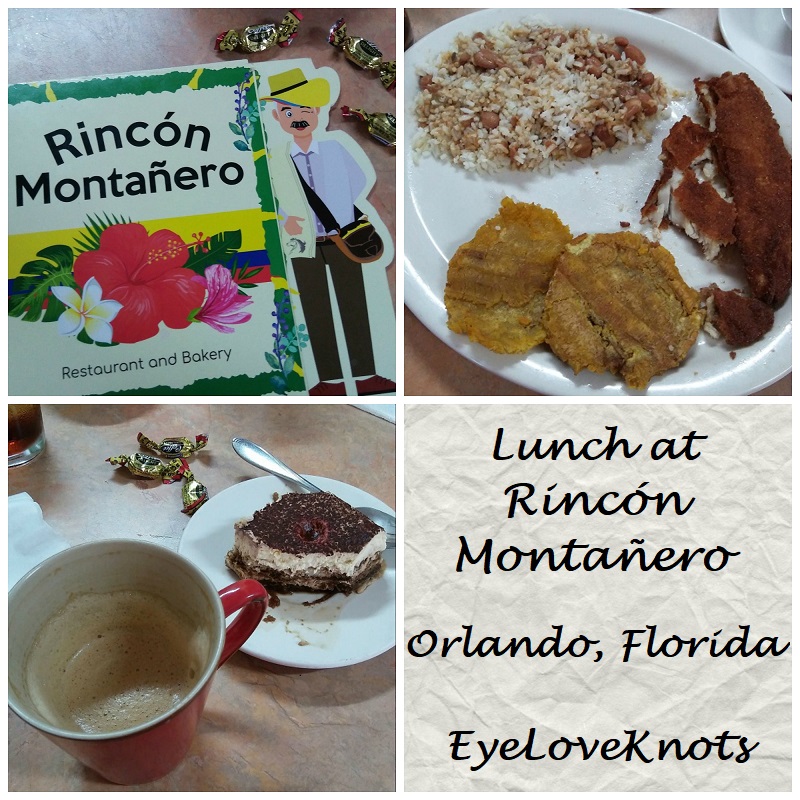 Join the EyeLoveKnots Crafting Community on Facebook to share your creations, and see what others are up to!
Linked Up To…
Craft Schooling Sunday – Creative Jewish Mom
Nifty Thrifty Sunday #355 – Meet Our Life
Creative Mondays – Claire Justine
The Scoop Link Party #347 – Worthing Court Blog
442nd Inspire Me Tuesday – A Stroll Thru Life
Fabulous Party #236 – Lou Lou Girls
Pin Party #286 – The Pin Junkie
Sweet Inspiration Party #128 – Purple Hues and Me
Friday Frenzy Link Party – 10/12/18 – Kelly Lynn's Sweets and Treats
Best of the Weekend – Hello Little Home
Link Your Stuff – Annemarie's Haakblog
Snickerdoodle Create Bake Make Party Link Party #253 – Across the Boulevard