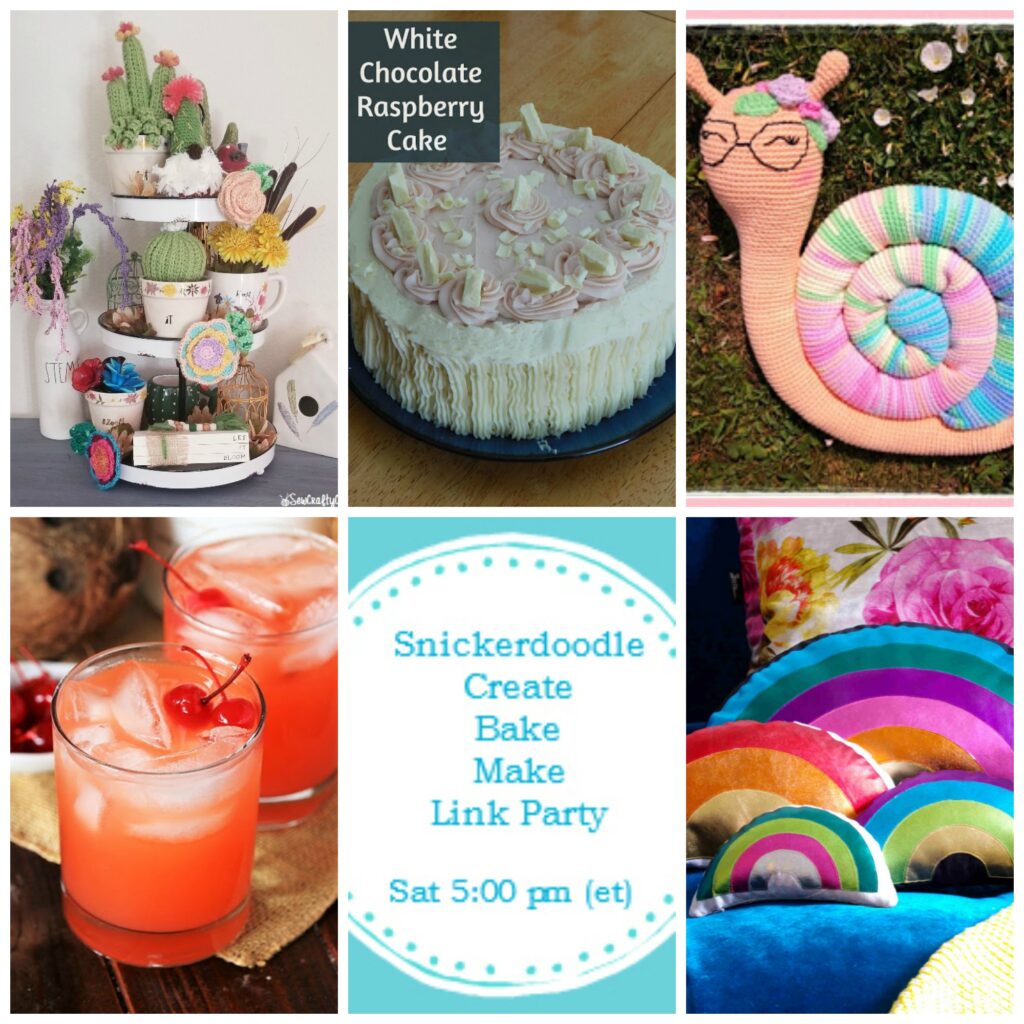 Welcome to the Snickerdoodle Create Bake Make Link Party 324!
Last week, I was in Arizona visiting with my parents – THANK YOU to Shawna for getting the Snickerdoodle party ready last week. My parents travel full time, and happened to be in Arizona trying to escape the snow. It was my first time anywhere not on the East coast (of the US) so that was REALLY exciting! We had a full week of exploring, including the Grand Canyons, GORGEOUS weather, and the BEST company! It also ended with an awful cold that I am still recovering a little from. Ugh!
Now that I am back, I have a lot on my list – most excitingly hand dying my own yarn, and starting my first garden. I plan to put these into motion next week. And I am starting to think… what should I make now that Spring and Summer are nearly upon us? This one always kind of stumps me every year because Fall and Winter are so easy to crochet for! Spring and Summer require a little more thought. Any suggestions?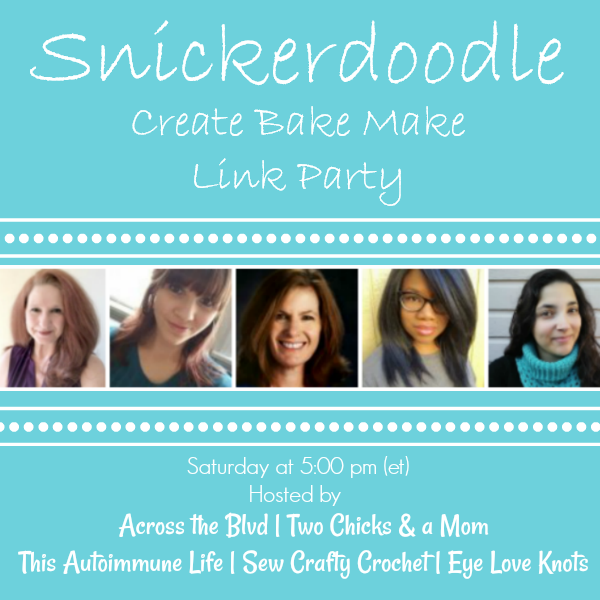 Please follow your hosts on one or more social media platforms. We'd love to connect! Let us know you're following from the party. We'd love to follow you back!
Each hostess chooses her own features, so be sure to stop by for a visit!
Beverly and Gloria – Across the Blvd
(Blog / Pin / Twitter / FB / Instagram)
Staci – Two Chicks and a Mom
(Blog / Pin / Twitter / FB / Instagram)
T'onna – Sew Crafty Crochet
(Blog / Pin / Twitter / FB / Instagram)
Roseann – This Autoimmune Life
(Blog / Pin / Twitter / FB / Instagram)
Alexandra – EyeLoveKnots (that's me!)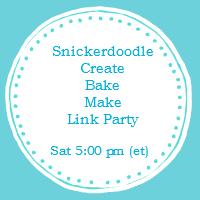 We'd love for you to add our party logo to your party page!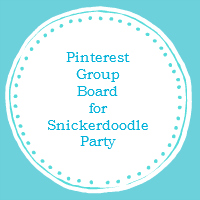 After you link up at the party, follow all of the co-hosts on Pinterest and then send an email request to join the board to [email protected] Please include a link to your Pinterest profile, as well as the name of your blog.
Snickerdoodle Create Bake Make Link Party 324 Features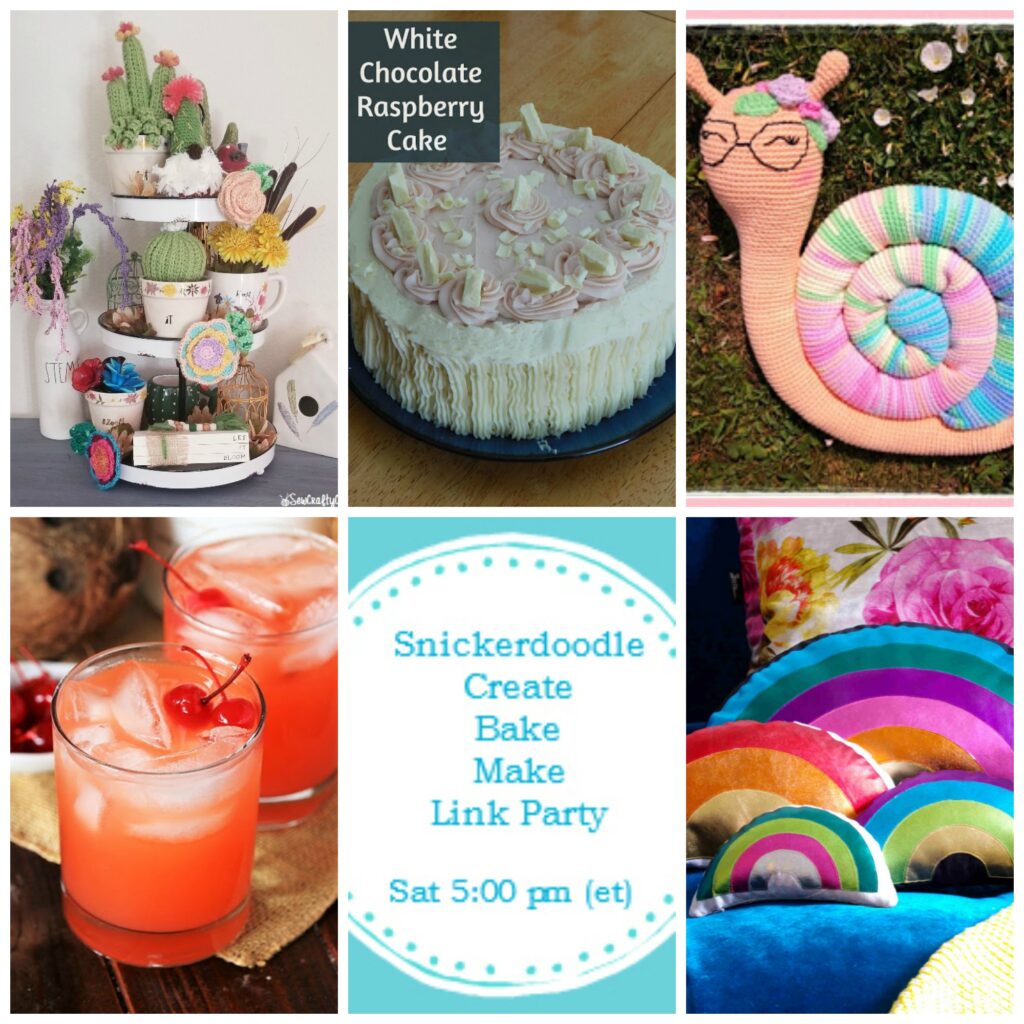 Features are pinned to our Party Board. Please pin from the original source.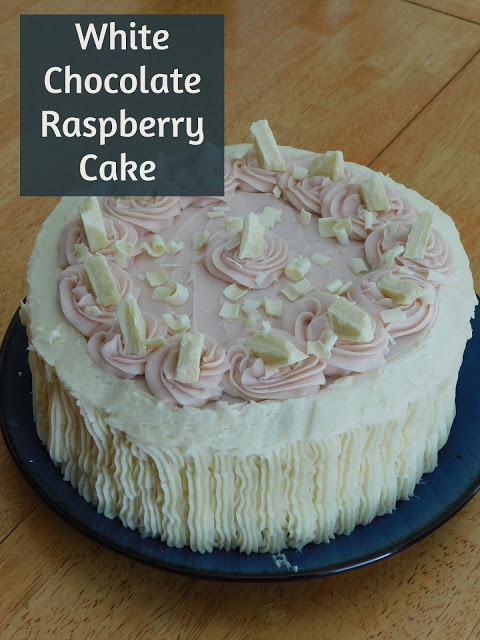 Most Clicked
White Chocolate Raspberry Cake (Inspiration with Link) – My Slices of Life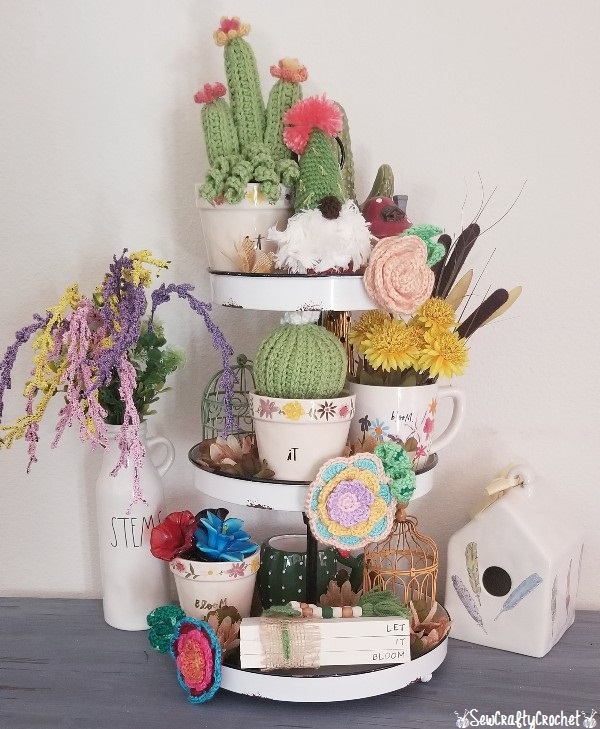 Crochet Cactus Gnome for Spring Tiered Tray – Sew Crafty Crochet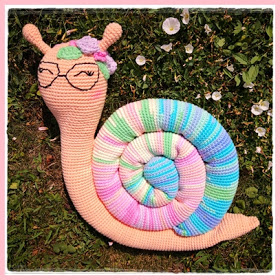 Temperature Snail (Crochet Inspiration with Link) – Frau Tschi-Tschi
Betsie Temple Cocktail (Recipe) – The Kitchen is my Playground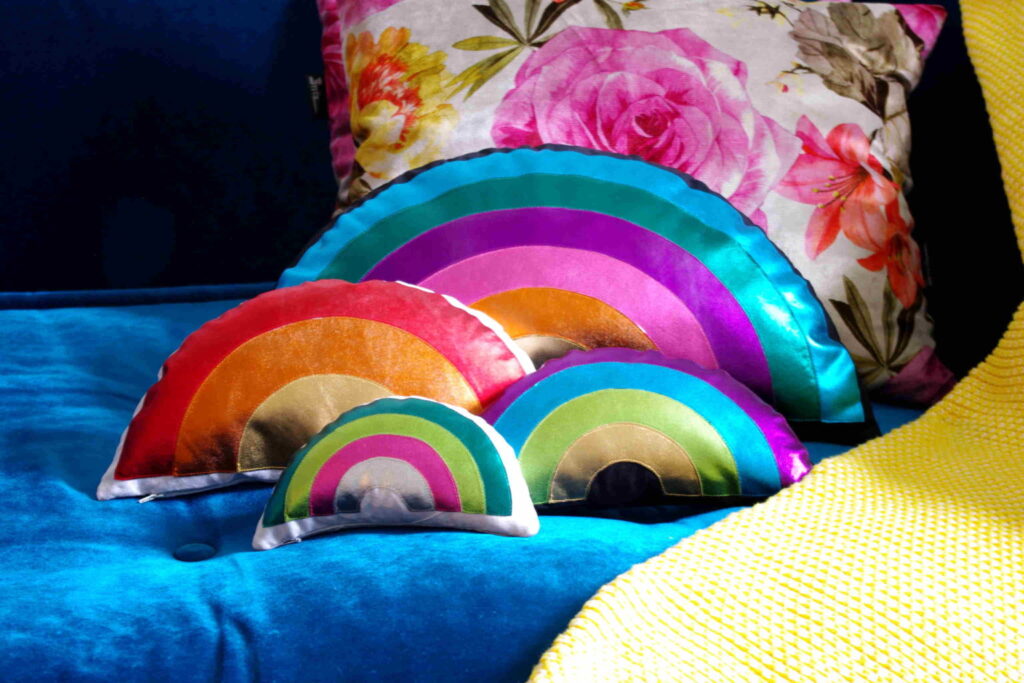 How to Sew a Rainbow Cushion with Foil Jersey (DIY) – Idim in Berlin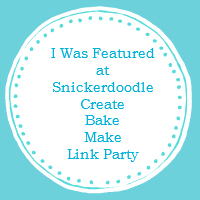 Have you been featured? Let others know by displaying our button your blog!
Party Guidelines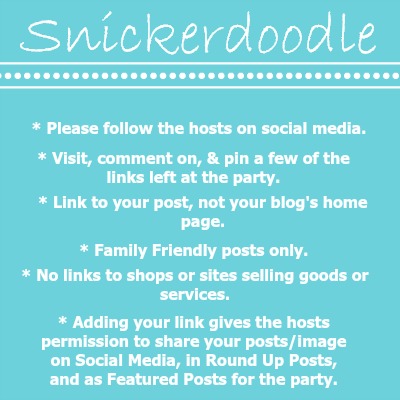 Let's Party!