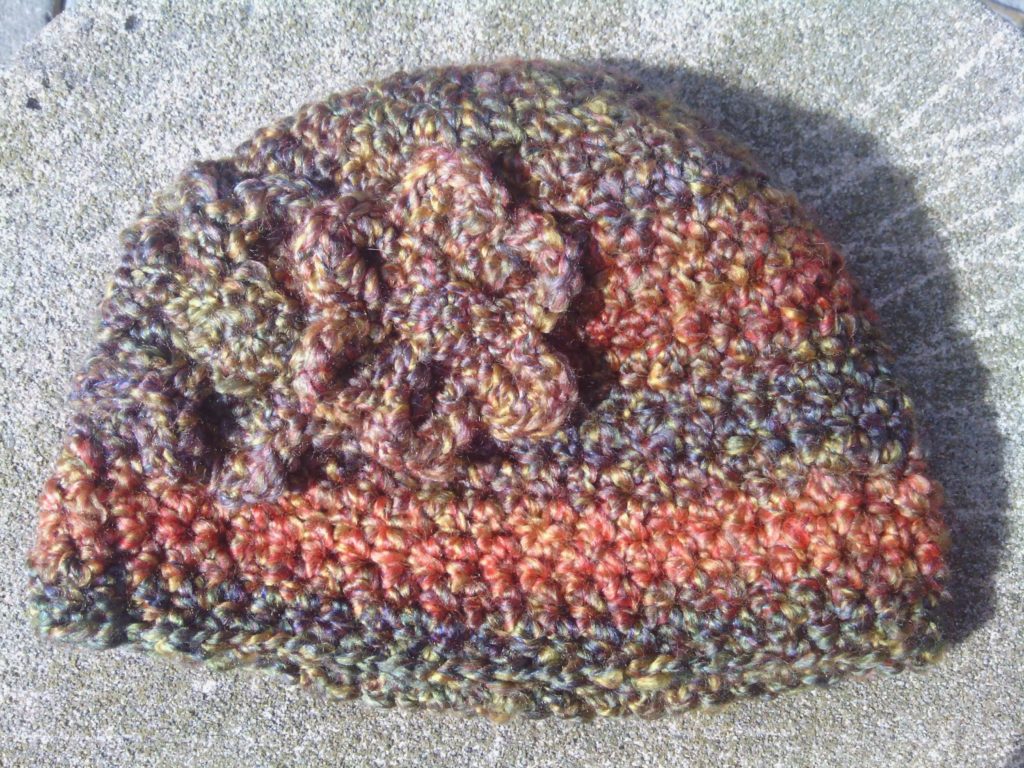 This embellished beanie pattern was courtesy of Lion Brand Yarns. It is Gatsby-era inspired from the Roaring Twenties. Looking at it, I definitely see the flapper style. Flapper being a new breed of young Western women in the 1920's. They cut their long beautiful hair down to cute little bobs, hiked up their hemlines, and caked on the make-up.


This pattern is quick to work up and easy to follow. It took me about an hour and a half or so to work up the beanie, about ten minutes to work up the two posies, and about fourty-five minutes to weave in my ends and assemble the finished beanie.


My color choice isn't quite 1920's-y but it's what I had on hand. The homespun yarn comes in a large variety of colors. I choose to use Harvest, which I originally bought earlier in the fall on sale at Joann's for a scarf and hat set but didn't get around to that – well I did… Just didn't work out. This particular yarn collection is soft, has a neat look as it's kind of crinkly but can also be a pain to work with. The crinklyness (love making up words) makes the loops hard to find, easy to get caught when pulling through and weaving in the ends seemed to be a nightmare…::sighs::…but I survived!


The picture provided by Lion Brand shows the posies in between the ear and the forehead so I folded my hat from front to back and positioned closely to this. Originally when I was sewing on the big posy, I sewed one loop on each petal to hold it in place and then the circle as well but when I looked back at the picture, you can see the loops are kind of sticking out soooo… For the smaller posy, I sewed the single crocheted area in between the petals and left the petals free. I think doing the smaller posy this way also allowed the color to pop more. Even though I used the same colored yarn for everything, the dimension helps give more notice the posy.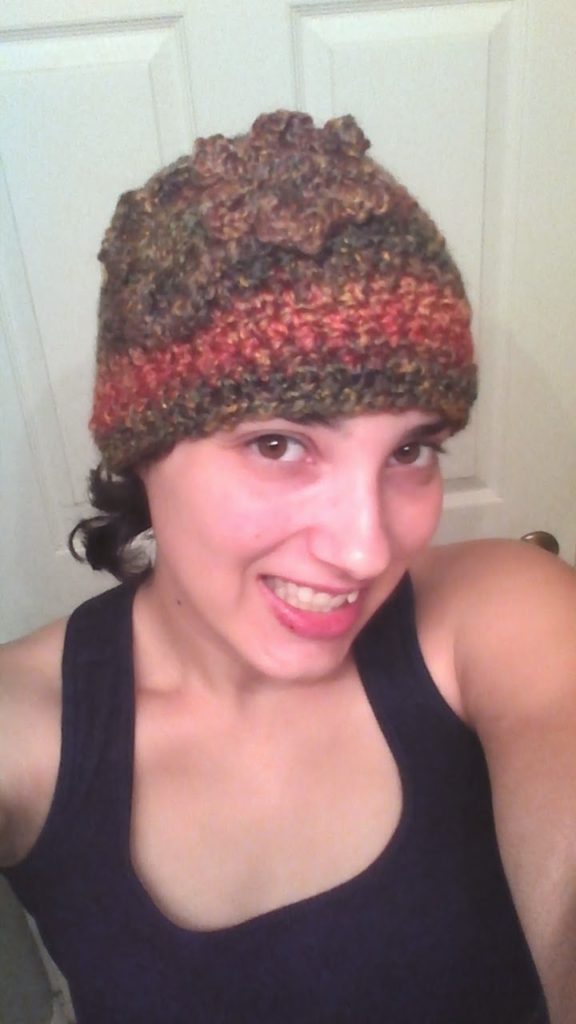 All in all, this hat feels great as it's soft and warm, it has a little stretch to it and it's in a fun color!