For my birthday this year, all I wanted to do was go out to the beach with my cousin (and best friend), Tiffany. It was such a beautiful day for it! It rained the days prior and the days after, but I got lucky for our trip.

Some photos are not intended to be pinned and/or shared, hence the nopin code. Please respect this. Thank you!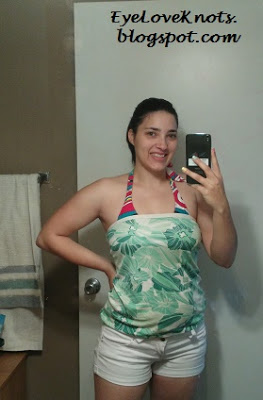 I got myself a new bathing suit, and some new shorts! Ladies, these are Yumi brand and are supposed to make your butt look extra nice 😉 but are also really comfortable and have a nice stretch to them. I found mine at Ross, and bought them in every color I could find! Highly recommend.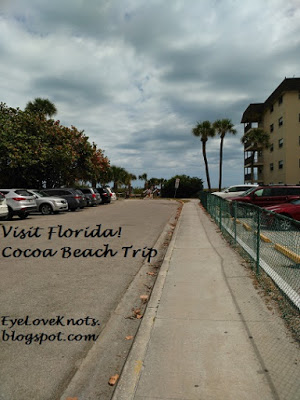 Last month, I came to Cocoa to drop my aunt off for a cruise, and I hit the beach after. It was chilly! I had to wear a long sleeve shirt, and wished I had brought my long pants. This time, it was a little chilly so I brought a long sleeve shirt in my bag. As we walked up to the beach entrance, I was contemplating putting it on…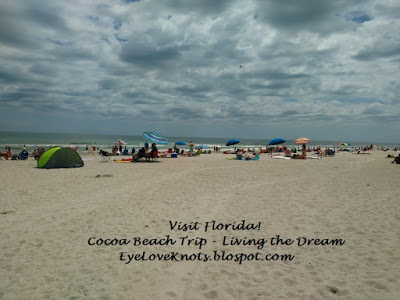 But as soon as we got onto the beach, I was glad I hadn't put it on because it was nice and warm! Because this was during Spring Break, the beach was very full near the pier, so we just walked a bit further to find the perfect spot.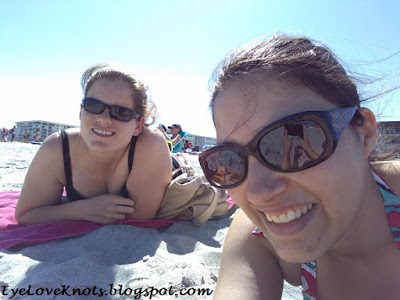 Us soakin' up the warm rays of the sun, and enjoying the beautiful sound of the waves crashing. Shh! Don't tell her I put this photo up 😉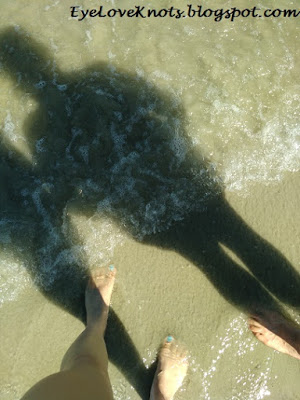 Tiffany and I are much more for laying out and sticking our toes in the sand than being in the water, but we had to at least stick our feet in. Boy was the water cold!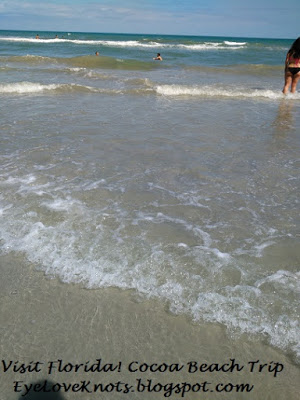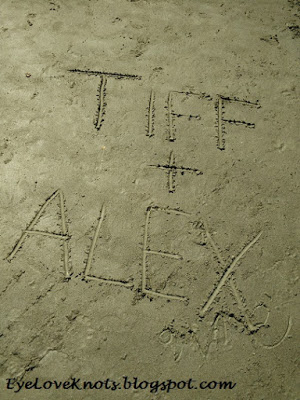 On our way back to our spot from the water, we saw that two lovers had written their names in the sand so… we figured why not put our names in the sand?! Minus the "4Ever" part, hehe.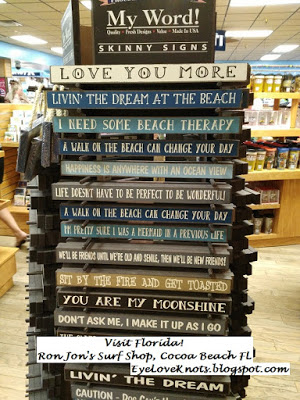 Ron Jon's Surf Shop is a must if you go to Cocoa Beach. I find great clearance deals here, and now they have a lot of fun trinkets and home decor items like these Skinny Signs by My Word!.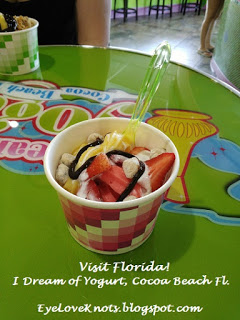 We were also craving something cold and refreshing so we figured why not try out

I Dream of Yogurt

? I have driven by it practically every time I have been to the beach, but never stopped in. It. Was. Delicious! I had a combination of Yellow Cake Batter and Watermelon frozen yogurts, with fresh strawberries, cookie dough bits, marshmallow sauce and hot fudge! Highly recommend! And you don't have to go far if you're visiting at Ron Jon's.
And even though I used SPF 50 sunscreen – a really good one for sensitive skin – I still managed to get burned in the one little spot I missed. Can you spot it? Right in between my eyes! Ugh. Haha.
I hope you get the opportunity to Visit Cocoa Beach too!
Thanks for visiting and sharing in this with me 🙂