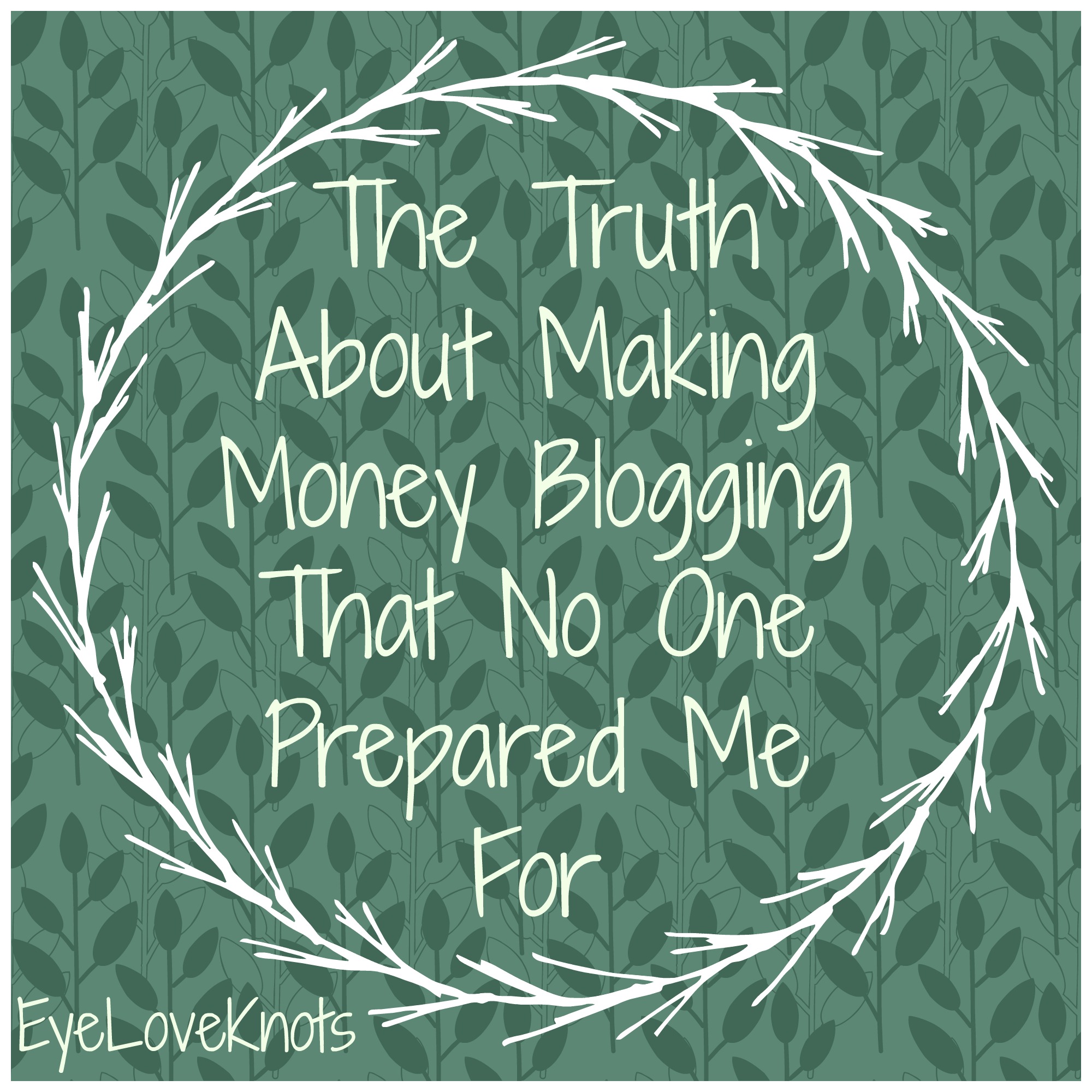 Monetizing your blog is easy, making money off your blog is the hard part! It has been a long, hard, trying journey for me, and still, I struggle making money from my blog. Being newly engaged, paying for my half of the wedding (plus a few little things, like my dress and the cake), and only working part time, I found myself struggling more with my living paycheck to paycheck situation. I was feeling for a little bit like I was almost there with my blog, and finally might be able to start earning part time income, which would allow me to be able to stress a little less, but that did not come to happen for me, and discovered recently, still a long time off. I want to tell you the truth about making money blogging that no one prepared me for, and the real struggle (from my experience).
Ads with Google Adsense
I started this EyeLoveKnots blog in November of 2013 as a way of just sharing my projects, and sort of like a journal with my notes along the way. I got more serious with blogging back in March of 2016 when I applied for Google Adsense. For those who don't know, Google Adsense are ads powered by Google. You apply, and then once approved, create an ad type, then copy and paste the html code for it into your blog posts. You may notice in all of my posts, somewhere in the middle I include "Adsense", and then you see an ad right underneath it. That's what this is. I haven't really done the research, but I read that this pays about $1 per 1,000 pageviews. I am currently at around 24,000 pageviews, and I make about $100 every three or four months (depends on traffic). If you do the math with this, 24,000 / 1,000 = 24, so about $24 a month – not much! And they have a $100 threshold, so you don't get paid until you meet it. Don't get me wrong, I am so thankful for that extra help when it comes, but I could use a little more extra help…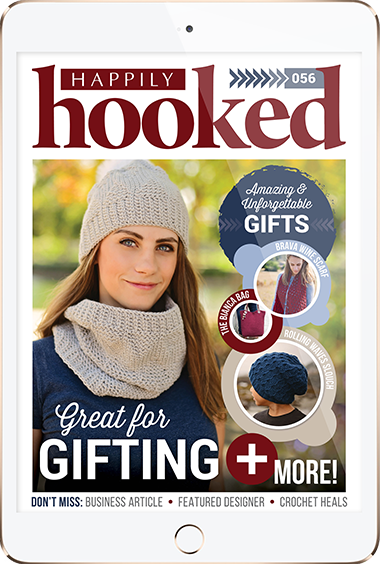 Being an Affiliate
This year, I became an affiliate for Happily Hooked Magazine/The Pattern Pack Pro, Leisure Arts, LoveCrochet and recently, Annie's Catalog. To become an affiliate, you have to apply for the program, and then once approved, copy and paste the html code somewhere on your blog (or newsletter, or social media) to advertise. The html code you receive is unique to you, so the company will know you are the one that directed the traffic. Clicks don't generate any income, but if a purchase is made, a small percentage is earned at no extra cost to the buyer. You may notice on the right hand side of my blog, you see [currently] a beautiful shawl, with a caption about Annie's, then a little further down, the front page to the current issues of both Happily Hooked Magazine, and the Pattern Pack Pro, also with captions. This is one way I advertise, and I also write pattern reviews with my unique code linked, as well as share WIP photos on social media and in my newsletter with my unique code. You could always just share a photo of the product with your unique code, but I like to do the reviews. In the entire year, I have only earned $12 from Happily Hooked Magazine, which pays monthly, and $4.50 from Leisure Arts, which I have no received because they have a threshold (forgot what it is, but I haven't met it yet).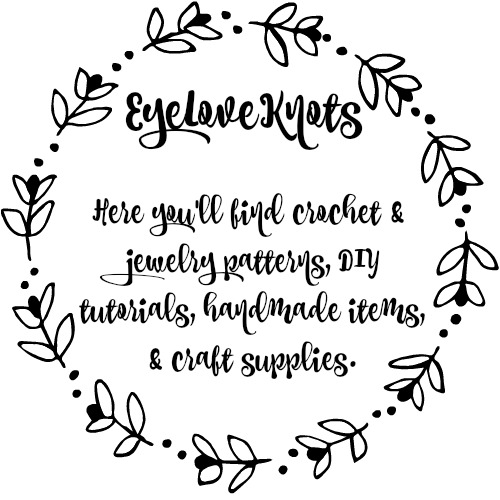 Selling Ad-Free PDFs of my Patterns
I do put together ad-free, printer-friendly PDFs of all of my free crochet patterns, and sell these for $2 in my Etsy, Craftsy, [some] Ravelry and LoveCrochet shops. The fee is put in place to help offset the loss in views when one no longer needs to return to the blog to view the pattern, but it also helps offset the time spent writing up and editing the pattern. Craftsy and Etsy are my most popular shops, and I make about $20 a month.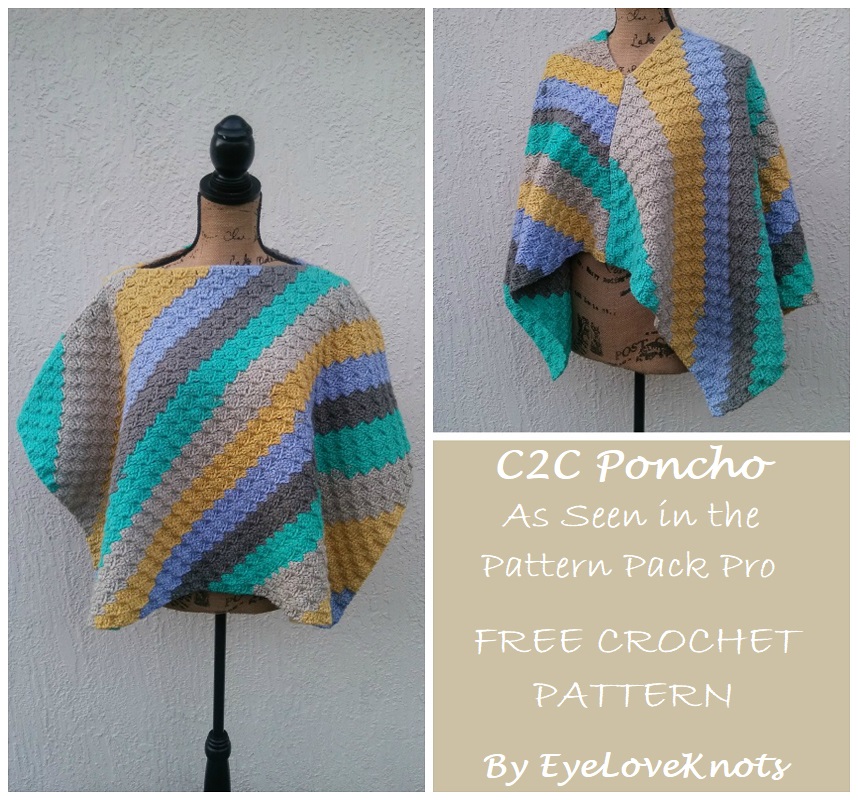 Writing for Magazines/Other Blogs
I used to be a contributor at The Stitchin' Mommy. I shared a free crochet pattern once a month on her blog. This was supposed to help her out, and bring me new followers, but it really didn't get me very far from where I was, and I did it for free. It lasted almost a year. Now, some blogs pay for contributions, and for them, you have to apply. I only know of a handful, and I haven't been accepted by any.
Magazines on the other hand, I have had the pleasure. I am sure you have seen several posts for patterns I have had in both Happily Hooked Magazine and the Pattern Pack Pro. For these magazines, they pay between $40 and $75 for the full rights to your pattern for two months, and then you get your rights back, and can sell, or publish on a blog. I have had some designed accepted here and there, but not for a long stretch (two months in a row only), and usually for around $50. Definitely a big help when a design is accepted, and the magazine is published, but this is also something you have to prepare for MONTHS in advanced. I haven't submitted anything in awhile for personal reasons.
Another option – one that I haven't pursued, is writing for bigger magazines, like Crochet! and similar, but these magazines take the full rights to your pattern, and I don't feel like I am at a point yet that I am comfortable losing the rights to my posts. They do have a bigger payout though.
Now that I have told you about how I earn a little, is it what you expected? Not what I expected at all when I started trying to earn money blogging, but I work real hard for it. I want to share a little about my expenses, and a goal of mine.
Monthly Expenses
$42 for MadMimi newsletter service
$2.99 for InLinkz (what is used at link up parties)
$9.99 for A1 Website Pro (blog hosting service)
$1.99 for Google Drive (to have extra space)
$1.10 for Hover (.com domain)
$7.99 for PicMonkey (to create collages)
Misc charges for selling on Etsy and eBay
Misc charges for yarn and other supplies
I think I got all my expenses, not cheap! They say you have to spend money to make money. I am definitely spending it, and only making a little right now. This can be very frustrating.
Goal & Life…
Goals are important. They give you direction, and help you build, and give you satisfaction when you reach them. They are sometimes really hard to see, and this can lead to even more frustration, and sometimes giving up, but don't! I can't tell you how many times I have thought about throwing in the towel. I truly love blogging, crafting and crochet designing, but I have wanted it to be my career for a while now, and I am struggling really hard to make it there, which makes it difficult to continue sometimes.
In December of 2016 I learned about a different ad company (not really an ad company, but a company of investors that pay to put ads on your blog? Something like that…) called Mediavine. After reading that some bloggers were makings hundreds, and thousands of dollars using this network, I wanted in! And I applied. I was denied because at the time, you needed 30,000 pageviews to qualify, and I only had 8,400 – at the time though, I thought I had 30,000 because that's what it said on my Blogger Dashboard. I learned this is not accurate, you must check your Google Analytics for an accurate number. This is where I discovered I was only at 8,400.
From this point, I kicked it into high gear. I started a monthly crochet challenge/link up to help with motivation and traffic (which ended at the end of 2017 due to lack of participation), I planned ahead for posts so that I could make sure I had 1-2 posts going live on the blog per week, I promoted the heck out of my posts through social media and at link up parties, I invested in the newsletter service, I migrated from Blogger to WordPress (because that was a necessary step I was told I needed to make – not sure about that now)… By October of 2017, I had gone up to 19,000 pageviews per month. Woo! Small victory. And I estimated, if I went up another 10,000 pageviews, by September of 2018, I should meet my goal. I also found out along the way that the pageviews needed to qualify had dropped down to 25,000 a month, and saw so many of my blogger friends, and bloggers I followed were being approved to join the Mediavine network. I worked even harder until…
FINALLY! Last month (October), I reached 25,000 pageviews per month. I was beyond ecstatic, and super proud of myself for getting there, only to find out that the rules to qualify had changed a little. It wasn't 25,000 PAGEVIEWS per month, it was now 25,000 SESSIONS per month. First off, I had to ask where to find this number in Google Analytics – it's under "Audience" and then "Overview", and second, 25,000 pageviews only amounts to about 15,000 sessions per month. Ugh!
This really bummed me out to learn, and made me stop and revisit the way I was blogging, think about if I wanted to keep blogging, how I would continue from now on. I have been feeling the whole time like it was growing closer to my fingertips, until last month, when I felt like I was just being teased because it was still so far away. It's very disappointing, and I did take a little step back to work on doing things a little different, which has really made me feel better as a whole, like I am getting more accomplished (even outside of crafting), and doing more for me, which really is a plus. I am focusing more on my designs in hopes of being accepted to some more magazines next year (have to really plan ahead), and been sharing more reviews on the blog lately. My numbers may suffer a little from this change, but eventually I will meet my goal without having sacrificed myself too much, and finally have another part time income (or maybe career change to blogging/designing full time) when I get my numbers up high enough. A girl can dream – and definitely should!
I wrote this not to discourage you, but to share with you what no other blogger shared with me. I read a lot about the successes they were having, how much money they earned from blogging, and heard "you'll get there in no time!" from my fair share of people, but I wanted to share an honest outlook. Hope it helps! And I wish you the best of luck!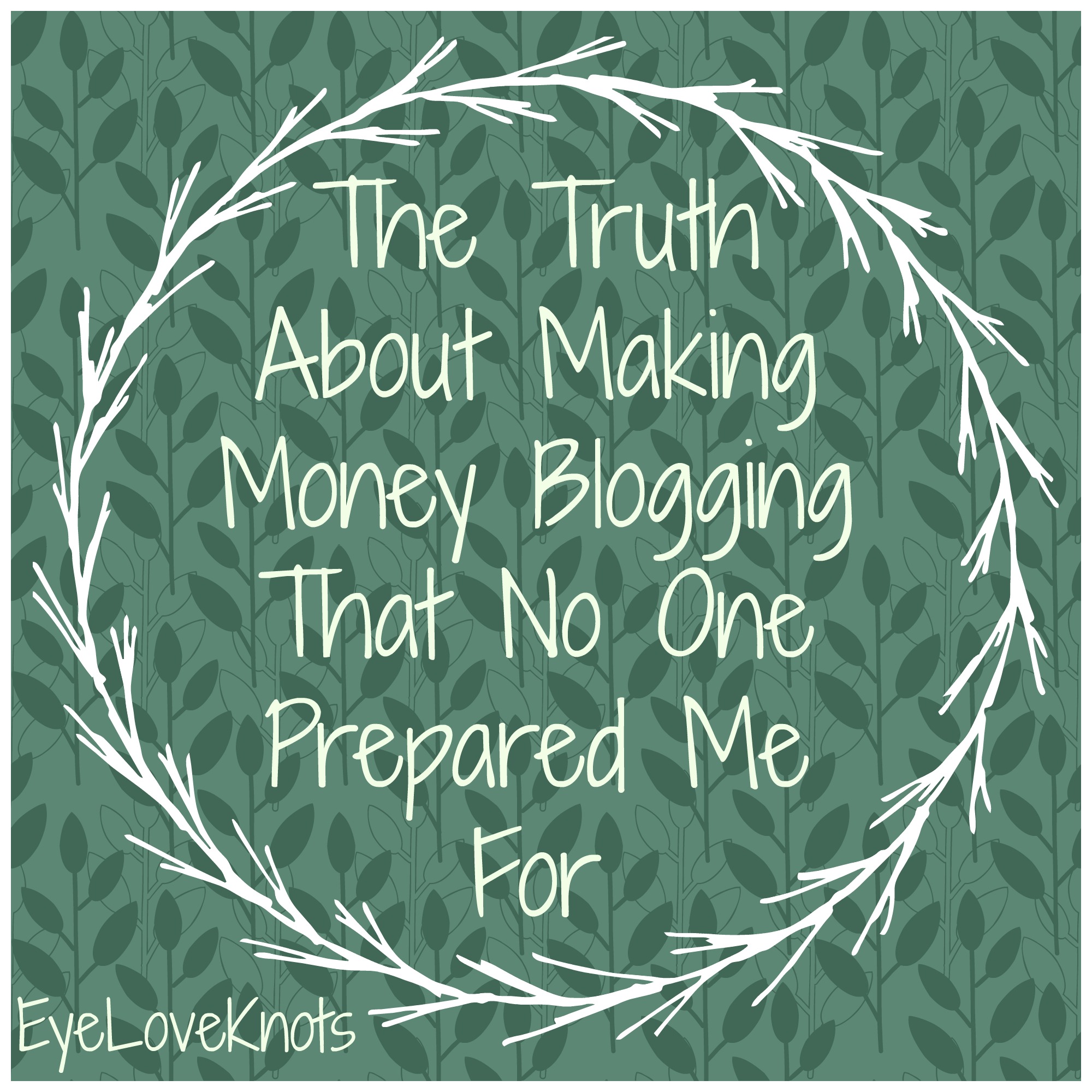 Join the EyeLoveKnots Crafting Community on Facebook to share your creations, and see what others are up to!
Linked Up To…
Nifty Thrifty Sunday #361 – Meet Our Life
Craft Schooling Sunday – Creative Jewish Mom
Sundays at Home #231 – Celebrating Everyday Life
Inspiration Monday – I Should Be Mopping the Floor
Creative Mondays Linkup – Claire Justine
Handmade Monday #102 – Sum of their Stories
The Really Crafty Link Party #144 – Keeping it Real
Craftastic Monday Link Party – Sew Can Do
The Scoop Link Party #353 – Worthing Court Blog
478th Inspire Me Tuesday – A Stroll Thru Life
Fabulous Party #242 – Lou Lou Girls
Sew It Cook It Craft It Link Party #80 – Sew Historically
Talk of the Town 150 – My Repurposed Life
{Wow Me} Wednesday #378 – Ginger Snap Crafts
Your Whims Wednesday #382 – My Girlish Whims
The Wednesday Link Party 272 – The Stitchin' Mommy
Wall to Wall DIY Wednesday Week 24 – Dabbling and Decorating
Crafty Love Link Party #39 – Jessie at Home
Totally Terrific Tuesday #205 – Sweet Parrish Place
Sweet Inspiration Party #134 – Purple Hues and Me
Friday Frenzy Link Party – 11/23/18 – Kelly Lynn's Sweets and Treats
Link Your Stuff – Annemarie's Haakblog
Snickerdoodle Create Bake Make Link Party #259 – Across the Boulevard