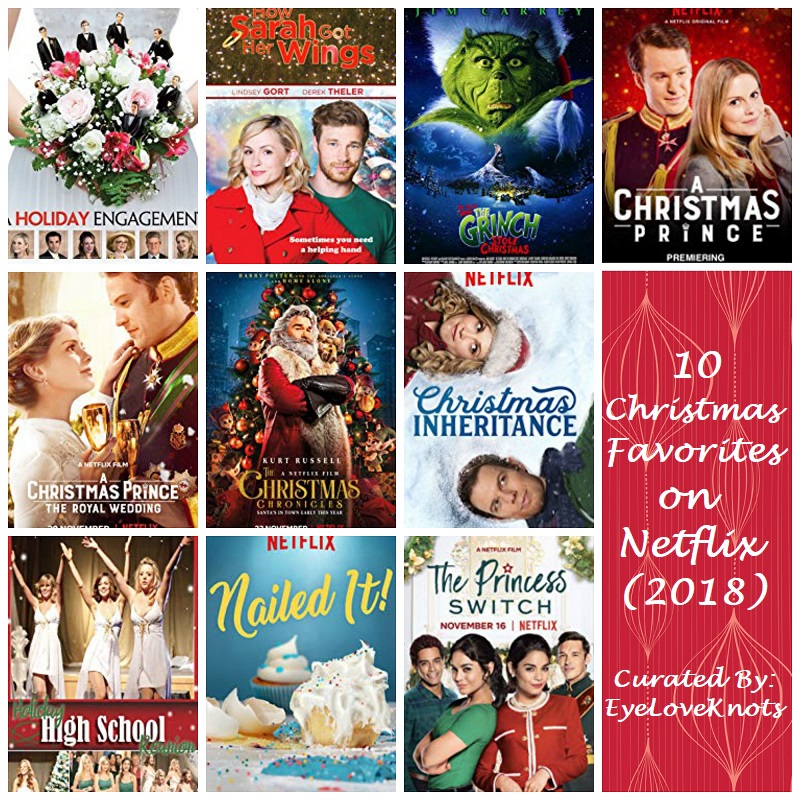 I love watching Christmas movies (and show episodes). I haven't had cable in quite some time (though it's on my list), so Netflix is my source for TV entertainment. This is a list I have curated over the last two years, and all are current except the last two at the bottom of this point – I included them anyway because they were movies I also enjoyed, and would recommend.
Before I get into them, two movies I started watching but couldn't finish: Dear Santa because the acting was awful, and Christmas in the Smokies because the main lady had such a bad attitude, and was so rude, and ignorant, but I couldn't stand it. Onto my recommended movies! Enjoy 🙂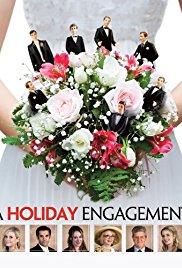 A Holiday Engagement
I watched this movie last year (2017). In this movie, Hillary gets dumped by her crumby man just before a family get together for Thanksgiving, so she hires an actor promising him tickets for a getaway as payment to play her fiance. So many cute moments in this movie. One happy surprise was seeing Shelley Long – I love her, who plays Hillary's mom. I also love the idea of Christmas coming overnight with Santa. Anyone have this Christmas tradition? See the trailer on IMDb – A Holiday Engagement (2011).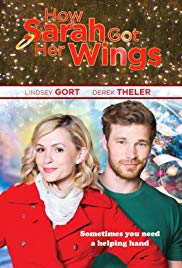 How Sarah Got Her Wings
I also watched this movie last year. Kind of reminded me of the Disney movie, Toothless. In this case, Sarah has the fatal accident, but when she finds herself at the pearly gates, she finds out she has not made the "list". Receptionist, Daphne, gives her a chance to make the list, by sending her back down to Earth to help someone in need – her ex-boyfriend, Jordan. Will she help him find love, and secure her spot on the "list"? Or will she be stuck on the purgatory bench? See the trailer on IMDb – How Sarah Got Her Wings (2015).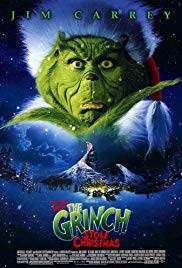 How the Grinch Stole Christmas
This is a Christmas classic! I haven't gotten to see the new Grinch yet, but compared to the cartoon, this one with Jim Carrey is one of my absolute favooorriiitteee movies! I love all the Whoville fun. Universal Studios (in Orlando) does a nice job of trying to bring a little bit of the fun to those who visit the park, but boy would I LOVE to visit the real Whoville! If you haven't seen it, I am sure you have heard about it, so no summary here. See the trailer on IMDb – How the Grinch Stole Christmas (2000).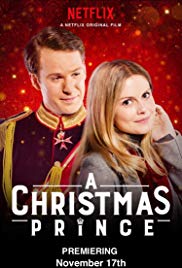 A Christmas Prince
I found myself rewatching this movie again this year when I saw there was a sequel. What a cute movie! Amber is a junior reporter who has been given a great opportunity to report on the royal family of Aldovia, as Prince Richard (a rumored playboy who doesn't like the royal lifestyle) is set to take the throne following his father's recent death. Her story is will be take over? Or will he abdicate? BUT, it turns into much more when she finds a way to sneak into the castle, and pass as Princess Emily's tutor, and much, MUCH more when she finds herself in love with the King-to-be. I love Amber's relationship with Princess Emily! See the trailer on IMBd – A Christmas Prince (2017).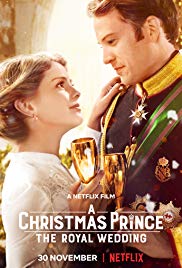 A Christmas Prince: The Royal Wedding
In this year's sequel to the original A Christmas Prince (mentioned above), Amber returns to Aldovia as she prepares to take her place as Queen, but she finds that her wedding plans and career aren't what the Royals had in mind, and the country is struggling to stay afloat. Is she ready to take over with King Richard? Can they bring it all together for a happy-ever-after, and successful start in their reign of King and Queen? I will say, as a Bride-to-be myself, I have people telling me what I should and shouldn't be doing, and while my ideas are a little less traditional, they are MINE for MY wedding, and I definitely would not appreciate being told I couldn't do something the way I wanted – you'll understand when you see the movie! See the trailer on IMDb – A Christmas Prince: The Royal Wedding (2018).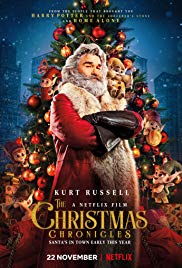 The Christmas Chronicles
My fiance, Todd, surprised me with this a couple weeks ago, when he turned this on for us to watch while we ate dinner – so sweet! And so was the movie! Reminded me of a modern day Santa Claus – another favorite of mine! In this movie, Kate and Teddy try to stay up all night to catch Santa, and they actually manage to! They sneak up to the neighbors roof, and aboard Santa's sleigh, and cause quite a bit of mischief along the way, including getting Santa arrested! How will they save Christmas? Definitely a must see movie. Not your traditional Santa or Christmas movie, but a fun one. See the trailer on IMDb – The Christmas Chronicles (2018).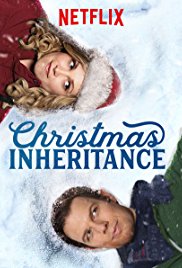 Christmas Inheritance
I watched this movie a couple weeks ago. It reminded me of my favorite Hallmark Christmas movies, Let It Snow, except in this one, Ellen must hide her identity from the wonderful people of Snow Falls [which I found out is not a real place, :'( ] to see if she can get by on her own until she gets to deliver a Christmas letter to her uncle (owner of the Inn), without people treating her different for being an executive of a company. When she runs out of money, she must work at the Inn to continue her stay, and she also helps with a silent auction that turns out amazingly! Seriously, good movie! See the trailer on IMDb – Christmas Inheritance (2017).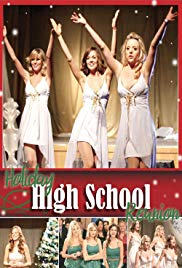 Holiday High School Reunion – on Netflix as Christmas Crush
This was one of the movies on my list for last year, but I didn't get to it until last week. I am happy I did! What a cute little movie. Georgia goes home to her parents house for Christmas. When she gets there, she finds out that her high school is having a reunion, so she is beyond excited at the thought of trying to win over her high school love – the one she let get away, AND she runs into her old best friend, Ben, that she hasn't seen in 10 years! There are three song performances in this movie, which I found to be a really pleasant surprise, some high school drama, lots of daydreaming of the past, and a happy ending! See the trailer on IMDb – Holiday High School Reunion (2012).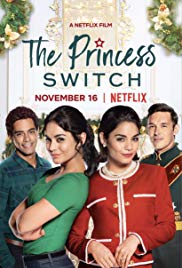 The Princess Switch
This was an interesting movie. I didn't think I was going to enjoy it as much as I did just looking at the title, and post image, but it really was a nice movie! This is a modern Parent Trap, with Vanessa Hudgens playing both a baker named Stacy, and a future Princess named Lady Margaret, mixed with A Christmas Prince (from this Christmas movie list) – funny that this movie is also shown and mentioned in The Princess Switch! Ha! Anywho, Stacy and Lady Margaret switch places, and in just 2 days, there lives are completely changed! One part of the movie that I really loved was when Lady Margaret, and Prince Edward visit a children's home they financially support. It was so touching to see them see how the children lived, AND the fact that they Christmas shopped for the children to make sure they had an amazing Christmas. How did the switch change their lives? Check out this movie! Good movie! See the trailer on IMDb – The Princess Switch (2018).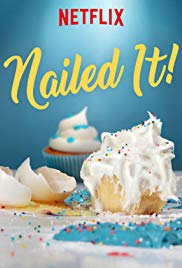 Nailed It! Holiday!
Okay, so this one isn't a Christmas MOVIE, but it's actually a Netflix originally series that released an entire season dedicated to the holiday season to include Christmas, Hanukkah, and New Years. I have really enjoyed watching Nailed It! – a baking competition show, where amateur bakers (people like you and me) try to recreate amazing baked goods that turn out to be not some amazing. I find the show to be so entertaining, and inspiring, and I am even more excited to find that they are experimenting with a Nailed It! DIY! with the same premise, but even more up my alley with crafting. Oohh, to be able to be on this show would be a dream! Excellent series. Recommended! See the trailer on IMDb – Nailed It! Holiday! (2018).
BONUS TWO!!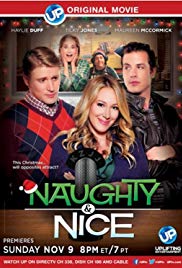 Naughty & Nice
I watched this movie last year, and found that sadly, this year, it isn't on Netflix. This was a cute movie in which Haylie Duff plays Sandra, a small town radio DJ, and hopeless romantic. She must share her radio show with Pepper, a self-centered R&B (I think) DJ from the big city. They bump heads from the start, but the town finds their bickering to be quite entertaining, and in the end, a special bond is made between the two. See the trailer on IMDb – Naughty & Nice (2014).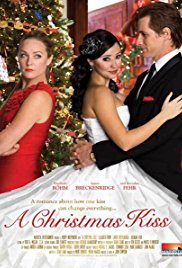 A Christmas Kiss
This was another that I watched last year, but was missing from Netflix this year. This movie was fantastic. A designer named Wendy (in the middle), works for a very bossy, demanding woman named Priscilla, who is dating a very kind, smart and dashing guy named Adam. Priscilla has Wendy help her decorate Adam's home for Christmas, and Wendy comes up with the most brilliant scheme I have seen – Christmas past, present, and future. Priscilla gets called away, so Wendy is left to work on this project alone, with Adam checking in, and things get a little twisted, especially when Priscilla returns home. Great movie! I especially love the decorating! Man, would I love to decorate my home like this for Christmas!! See the trailer on IMDb, A Christmas Kiss (2011).
Happy Holidays to All!
Linked Up To…
Craftastic Monday Link Up – Sew Can Do
Handmade Monday #106 – Sum of their Stories
Inspiration Monday – I Should Be Mopping the Floor
The Really Crafty Link Party #148 – Keeping it Real
Merry Monday Link Party #234 – A Wonderful Thought
Sundays at Home #234 – Celebrating Everyday Life
{Nifty Thrifty Sunday #365} – Meet Our Life