Here's an Amazon fashion review of a Black Blouse and Galaxy Leggings.
This post contains affiliate links for Amazon. If you make a purchase by clicking on them, I make a small commission at no extra cost to you.
Thanks for your support!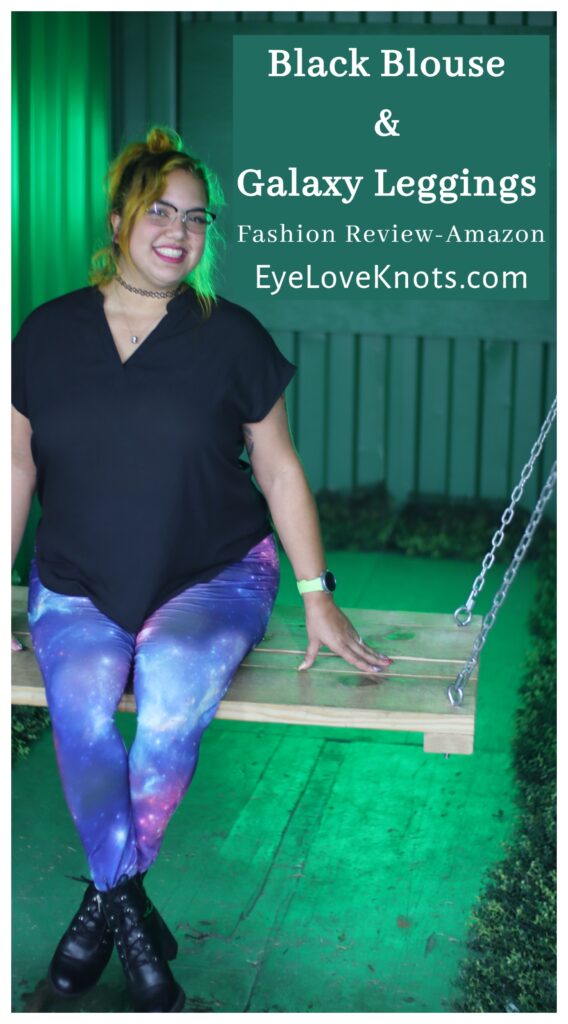 This year, I finally found my comfort zone when it comes to my wardrobe.
It was hard finding my comfort zone when it came to my wardrobe.
I always used to wear just black (and still do sometimes), but since
the 80's and 90's style of the crazy patterns and the mismatch of colors is coming back – IT HAS ME EXCITED!!!
Benetton was a staple in the 90's for me in terms of style. Growing up it was always strange and many MANY patterns in my outfits.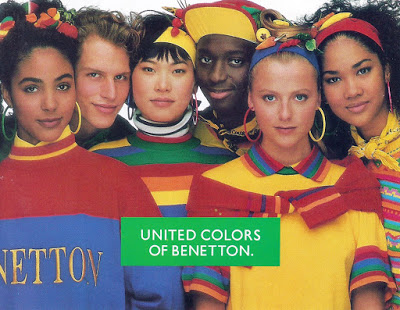 Colour block and tall thick soled shoes has been my current obsession. Yes…
I know, very strange, but even typing that out made me smile.
Amazon has been a HUGE contributor to that since going to department stores being "Plus Size" trying to find decent leggings and also blouses is
pretty difficult.
It's out there, but also very pricey, and not quite the style I prefer.
To Shop this outfit, check out My Closet
This blouse has been a huge statement piece in my wardrobe this year. I've paired it with many of the leggings I have, including a Pokemon one, jeans & shorts. It's very versatile, and a year 'round wardrobe must have.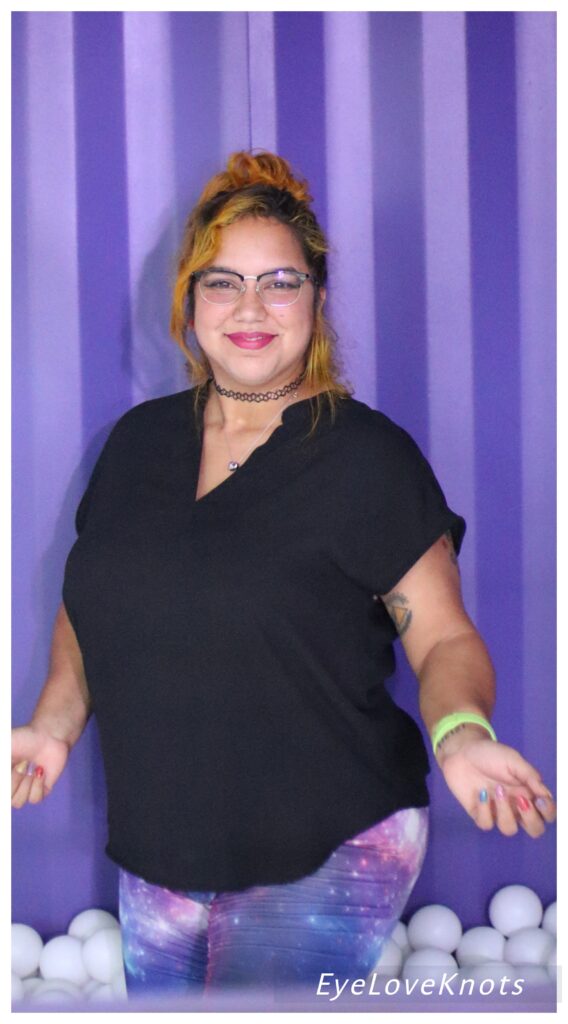 Here are my Pro's and Cons of this blouse (pictured above)
Pros:
Lightweight breathable material
Goes with any outfit – Dressed down or Dressed up
V neck (My absolute favorite)
Cuffed sleeves
Beautiful rolled collar
Color doesn't fade when washed
Wrinkle free
Scoop/Scalloped Shirt Tail
Many Colours/Sizes available
Cons:
Material does get snags/runs/pulled thread when washed with other items.
must hang dry
must be washed with delicates
Runs Big
Random white spots from using softener in washer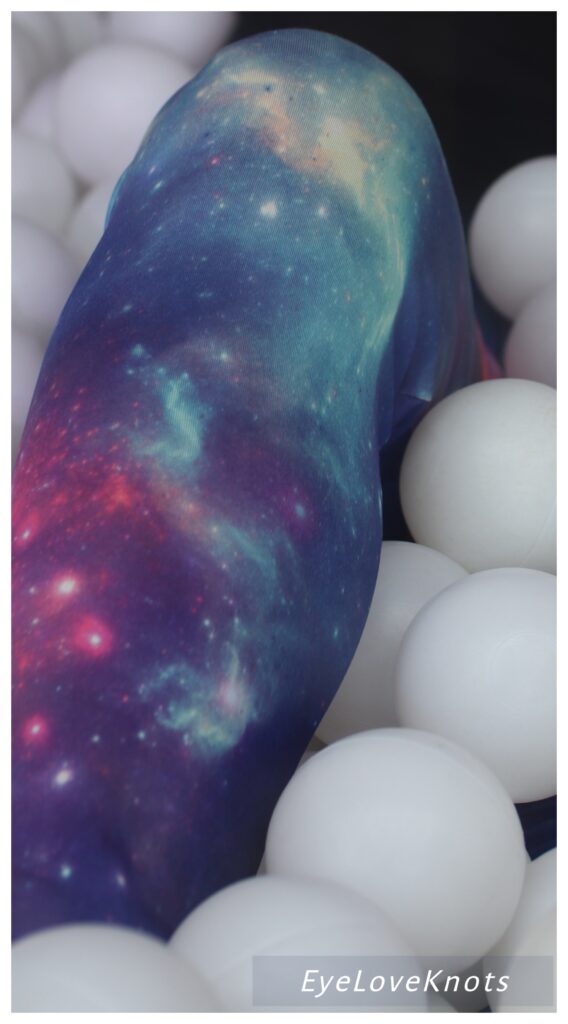 Here are the leggings in detail. (Pattern may vary)
Here are my Pros and Cons of the leggings that I am currently wearing.
Pros:
Very Comfortable
Breathable material
Machine washable
beautiful print
Cons:
runs big
no pockets
slides down (due to purchased size)
small waist band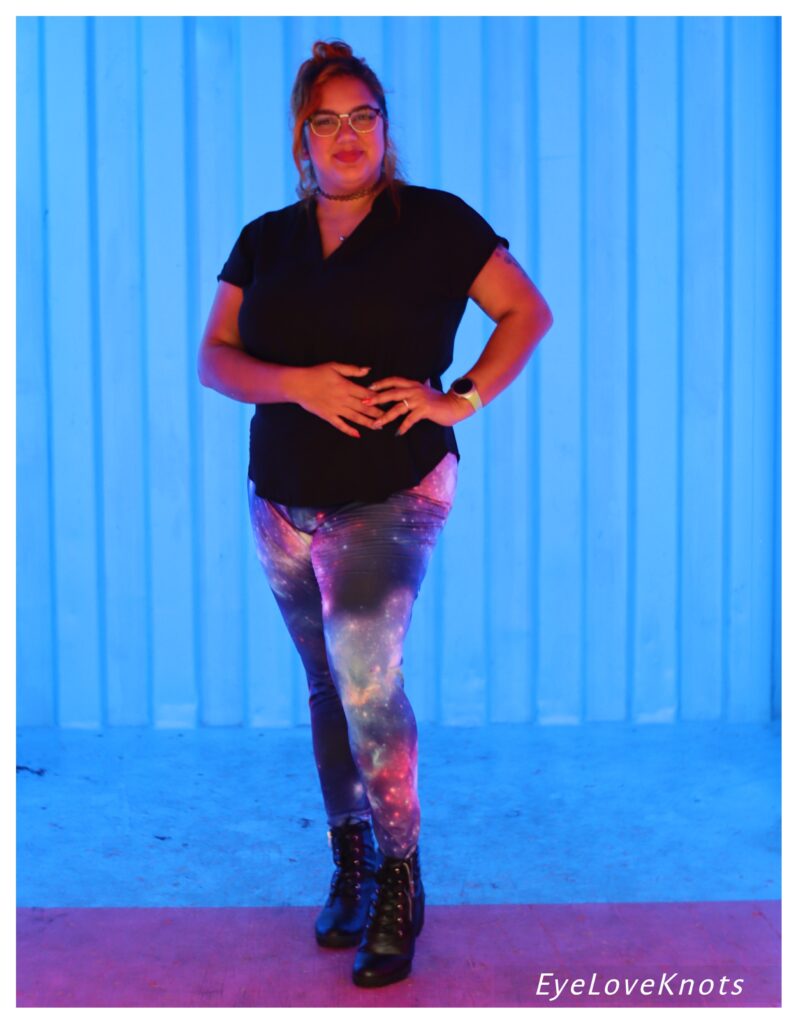 This is how I paired this outfit with the Blouse, Leggings & Boots.
The reason why I personally prefer leggings is because there are
SO MANY options out there in terms of color, fit, pockets, and most important of all comfort! My go to brands are Neleus & Ododos
I really hope I inspired you to get out of your comfort zone as I have, and have the confidence to explore your curiosity and get/do the things that make your heart smile.
No matter what anyone says EMBRACE your weirdness and enjoy the things that make YOU smile and happy inside! SHOW IT OFF! We only have one life to live, and I live it though my wardrobe – I love showing it off!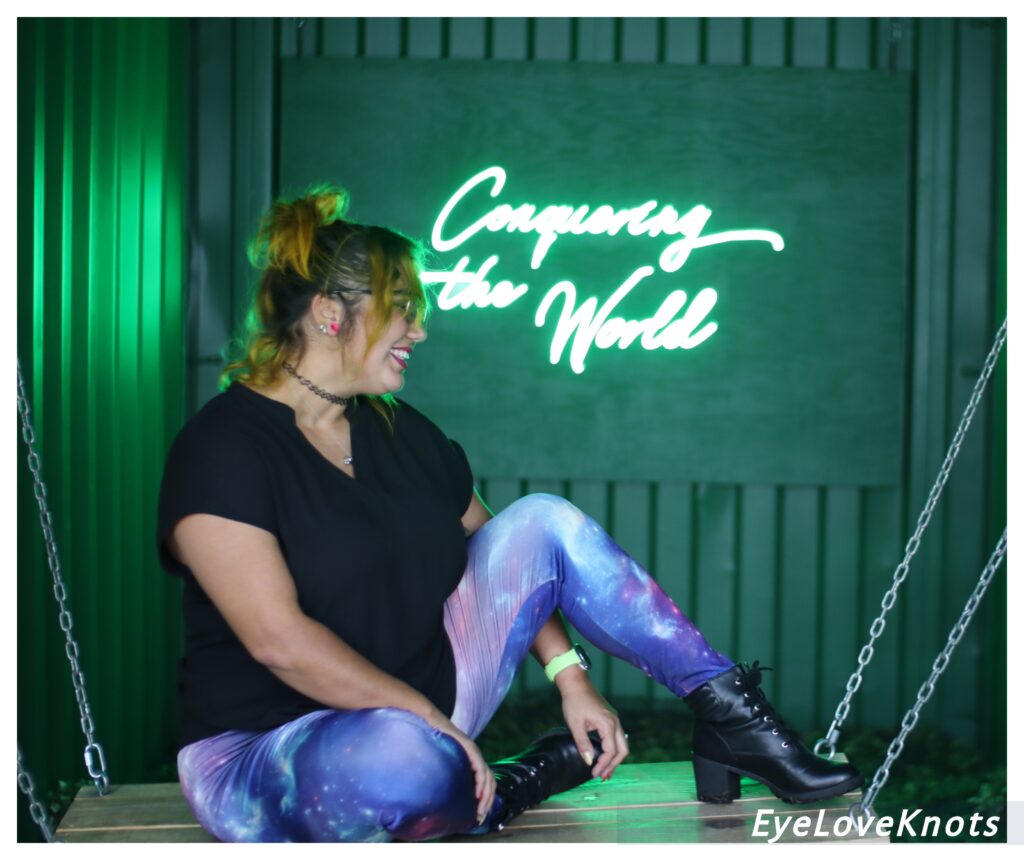 To Shop this outfit, check out My Closet
[Or for many of my favorites, go-to's and Recent Purchases.]
I hope you all enjoyed and Chime in the comments below. Let us know what your go to Clothing item is, or A Closet must have for you. What's been your favorite style that's made a comeback?
Join the EyeLoveKnots Crafting Community on Facebook to share your creations, and see what others are up to!
Linked Up To…
The Weekly Link Up – Claire Justine
Weekday Wear Linkup – Away from the Blue
Fabulous Party #295 – Lou Lou Girls
Turning Heads Linkup – Elegantly Dressed and Stylish
Confident Twosday Linkup – I do deClaire
{Wow Me} Wednesday #431 – Ginger Snap Crafts
Your Whims Wednesday #435 – My Girlish Whims
Style Six Link Up – The Queen in Between
Best of the Weekend – Calypso in the Country
The Super Fabulous Friday Linky Party #10 – A Big Green House
Snickerdoodle Create Bake Make Link Party 312 – EyeLoveKnots