Valentine's Day Craft and Recipe Finds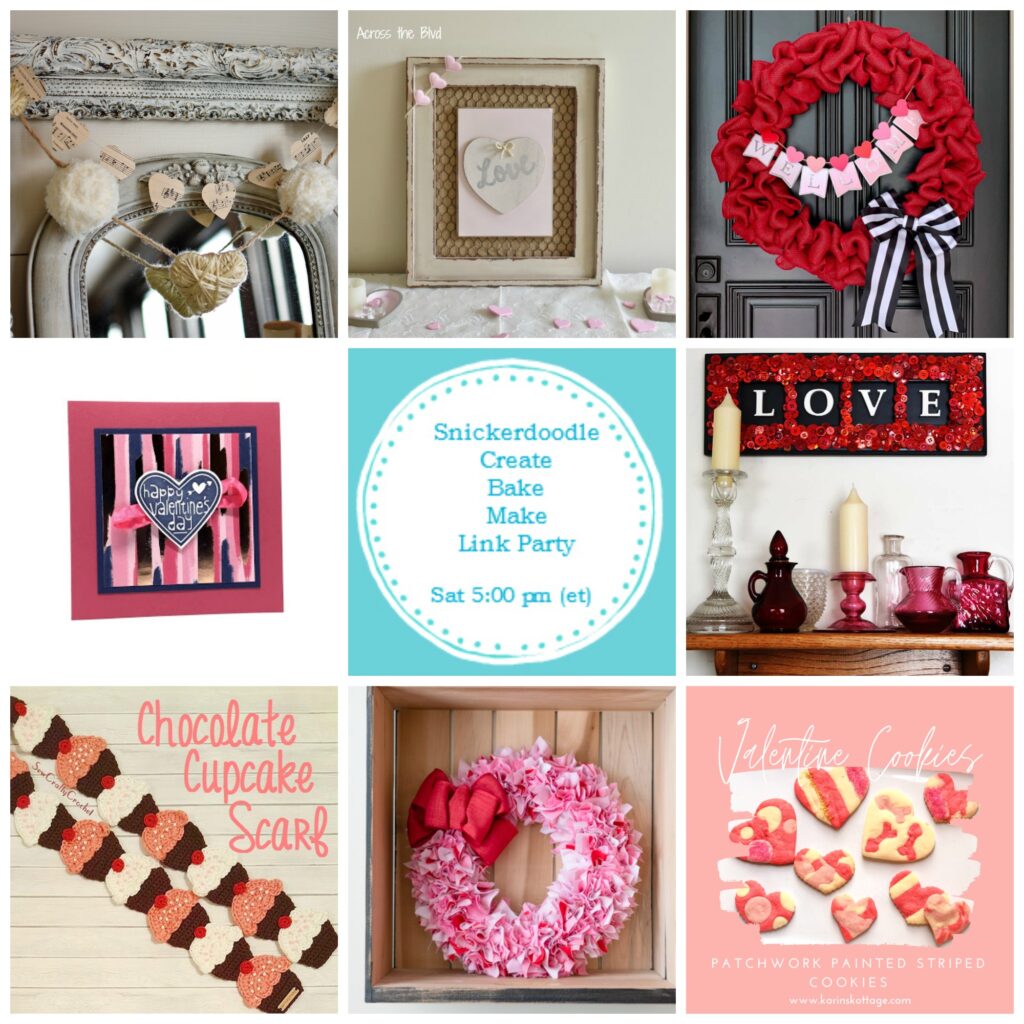 Welcome to the Snickerdoodle Create Bake Make Link Party 321!
I got back on Monday from my short little trip to New Jersey to visit with my family. It's been a slow work week this week, so I have been playing catch up on the blog. I have a few custom orders I will be spending some time this weekend working on, and I found an online class for yarn dying that I want to take.
Other than that, going into another week like a boss, and trying to get ahead on things. I joined another Pinterest blog hop starting this month so I need to brainstorm for that. ALSO, we said good bye to our contributor Vee, and gained Abigail! She'll be sharing with us this week coming up 🙂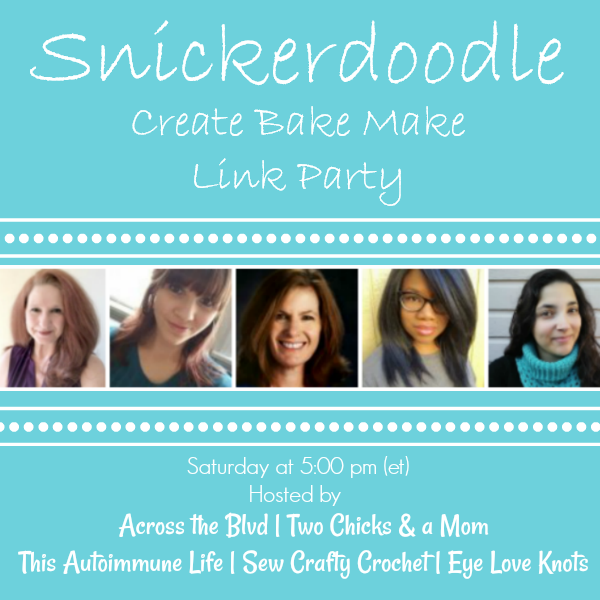 Please follow your hosts on one or more social media platforms. We'd love to connect! Let us know you're following from the party. We'd love to follow you back!
Each hostess chooses her own features, so be sure to stop by for a visit!
Beverly and Gloria – Across the Blvd
(Blog / Pin / Twitter / FB / Instagram)
Staci – Two Chicks and a Mom
(Blog / Pin / Twitter / FB / Instagram)
T'onna – Sew Crafty Crochet
(Blog / Pin / Twitter / FB / Instagram)
Roseann – This Autoimmune Life
(Blog / Pin / Twitter / FB / Instagram)
Alexandra – EyeLoveKnots (that's me!)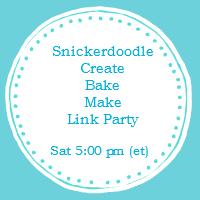 We'd love for you to add our party logo to your party page!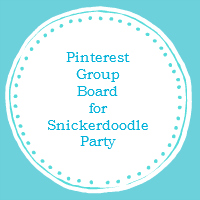 After you link up at the party, follow all of the co-hosts on Pinterest and then send an email request to join the board to [email protected] Please include a link to your Pinterest profile, as well as the name of your blog.
Snickerdoodle Create Bake Make Link Party 321 Features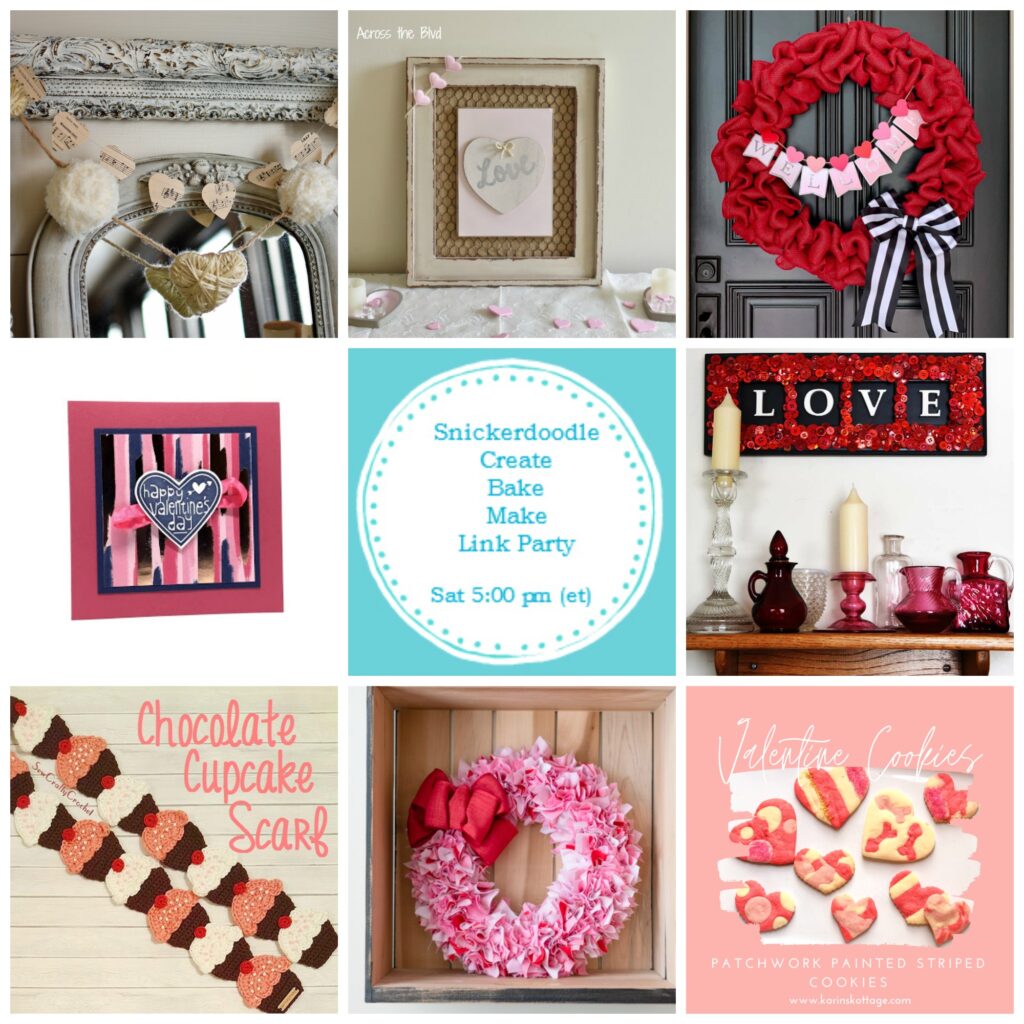 Features are pinned to our Party Board. Please pin from the original source.
Most Clicked
Valentine's Fabric Wreath Tutorial – Petals, Pies and Otherwise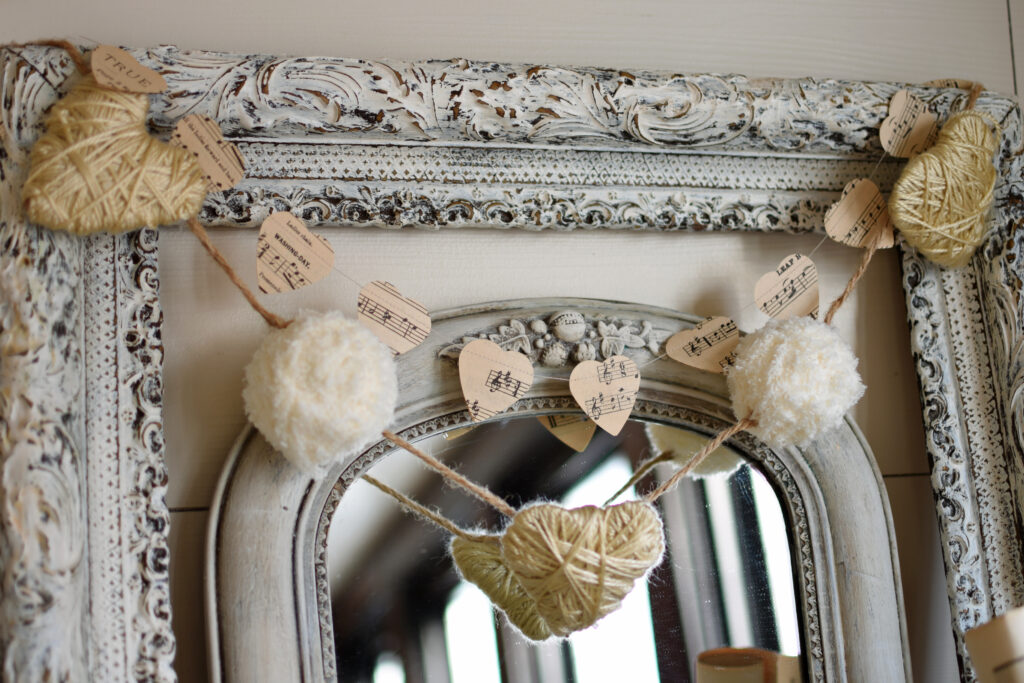 Easy DIY Yarn Hearts and Faux Pom Pom Garland – Follow the Yellow Brick Road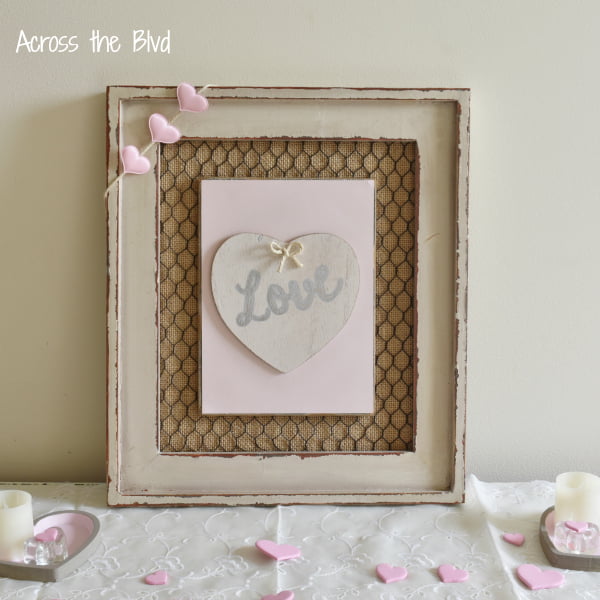 Farmhouse Valentine's Day Decor (Wall Art DIY) – Across the Blvd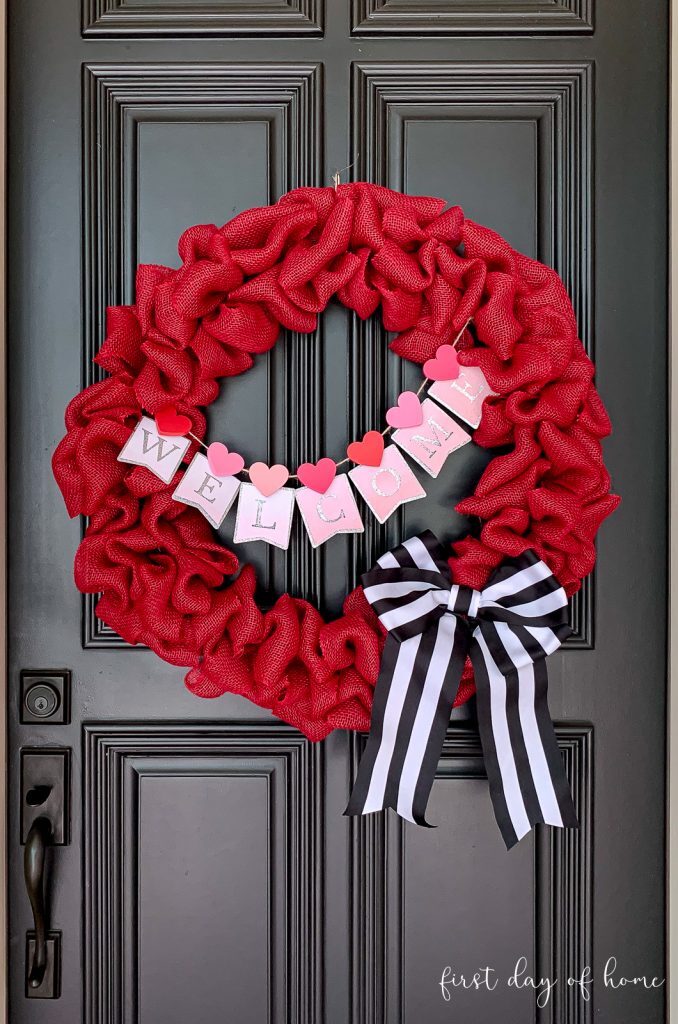 How to Make a Burlap Wreath for Valentine's Day – First Day of Home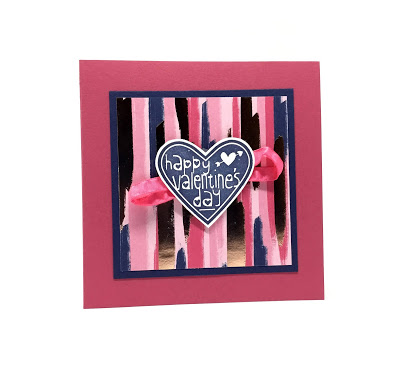 Everything is Rosy, Valentine's Day Card – Paper Seedlings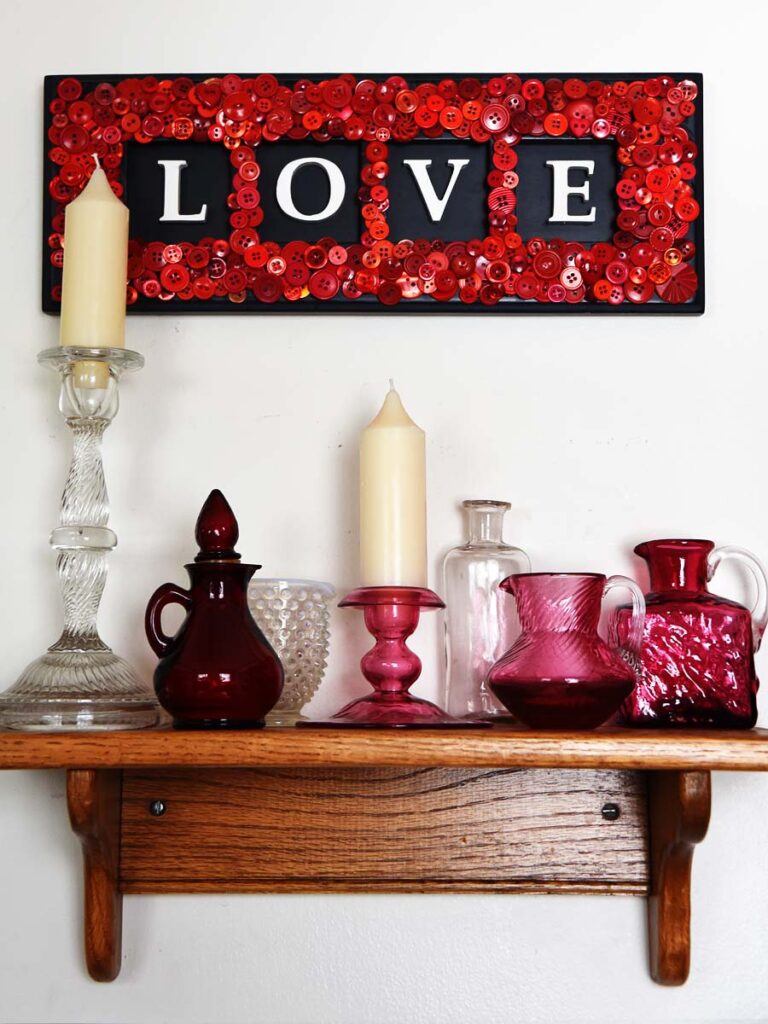 Valentine Love Vignette (Decor Inspiration) – Selep Imaging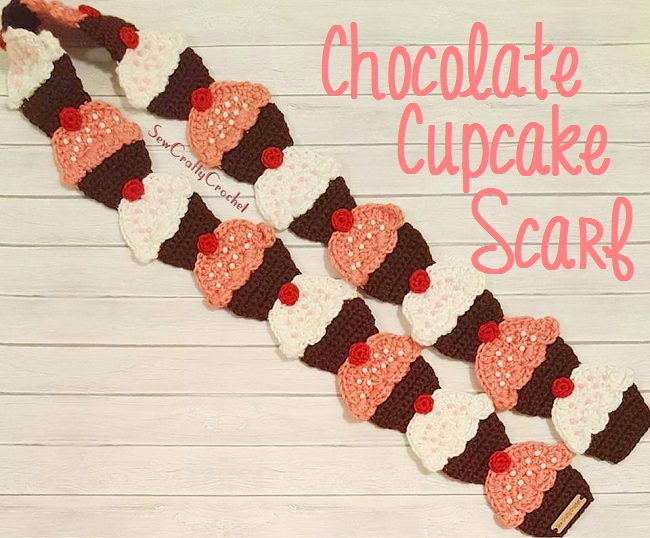 Chocolate Cupcake Scarf (Crochet Inspiration) – Sew Crafty Crochet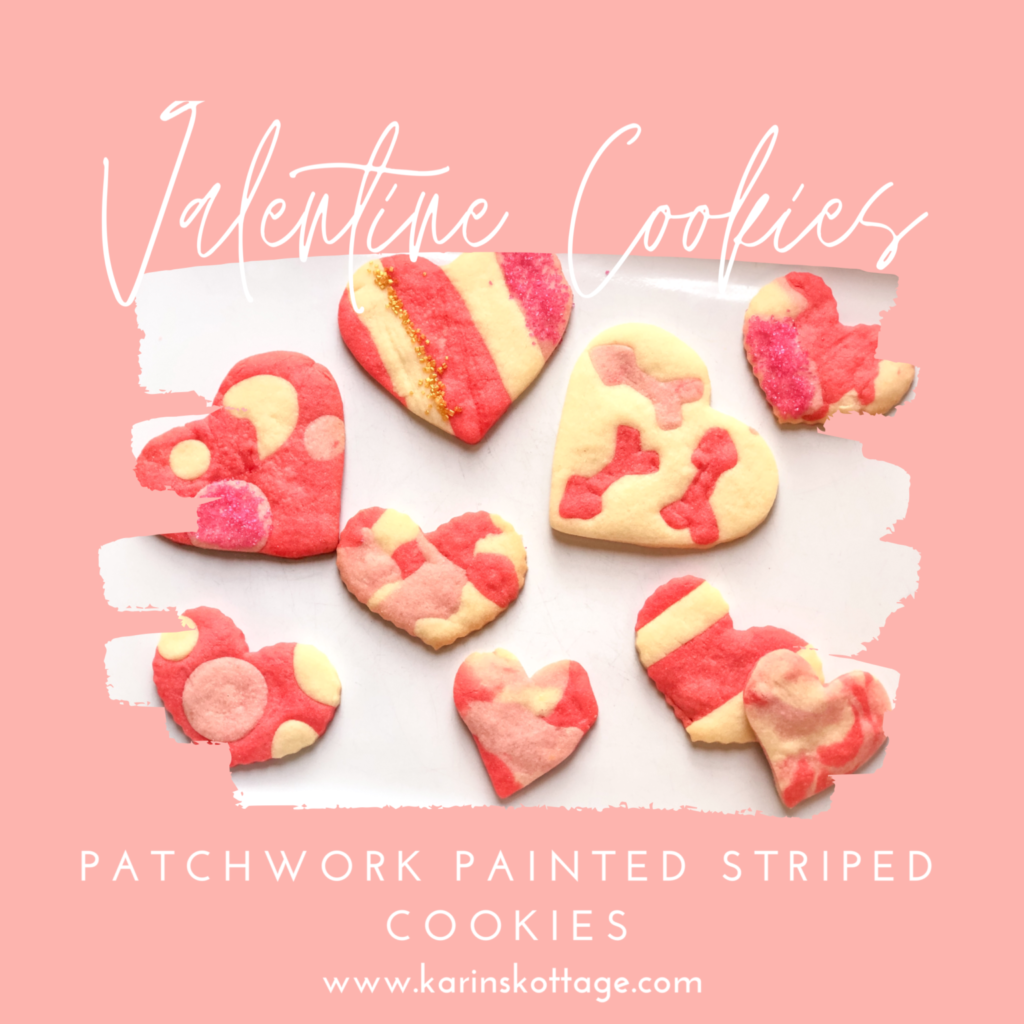 Heart Shaped Valentine Cookies (Tutorial) – Karins Kottage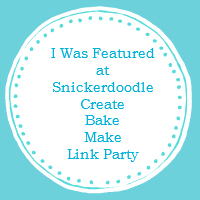 Have you been featured? Let others know by displaying our button your blog!
Party Guidelines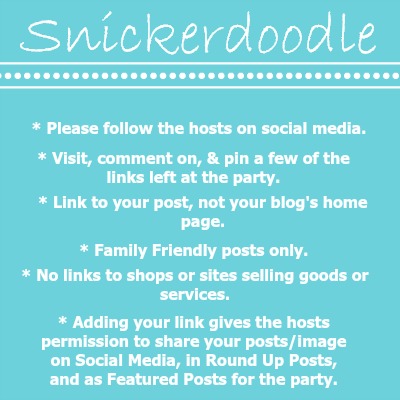 Let's Party!