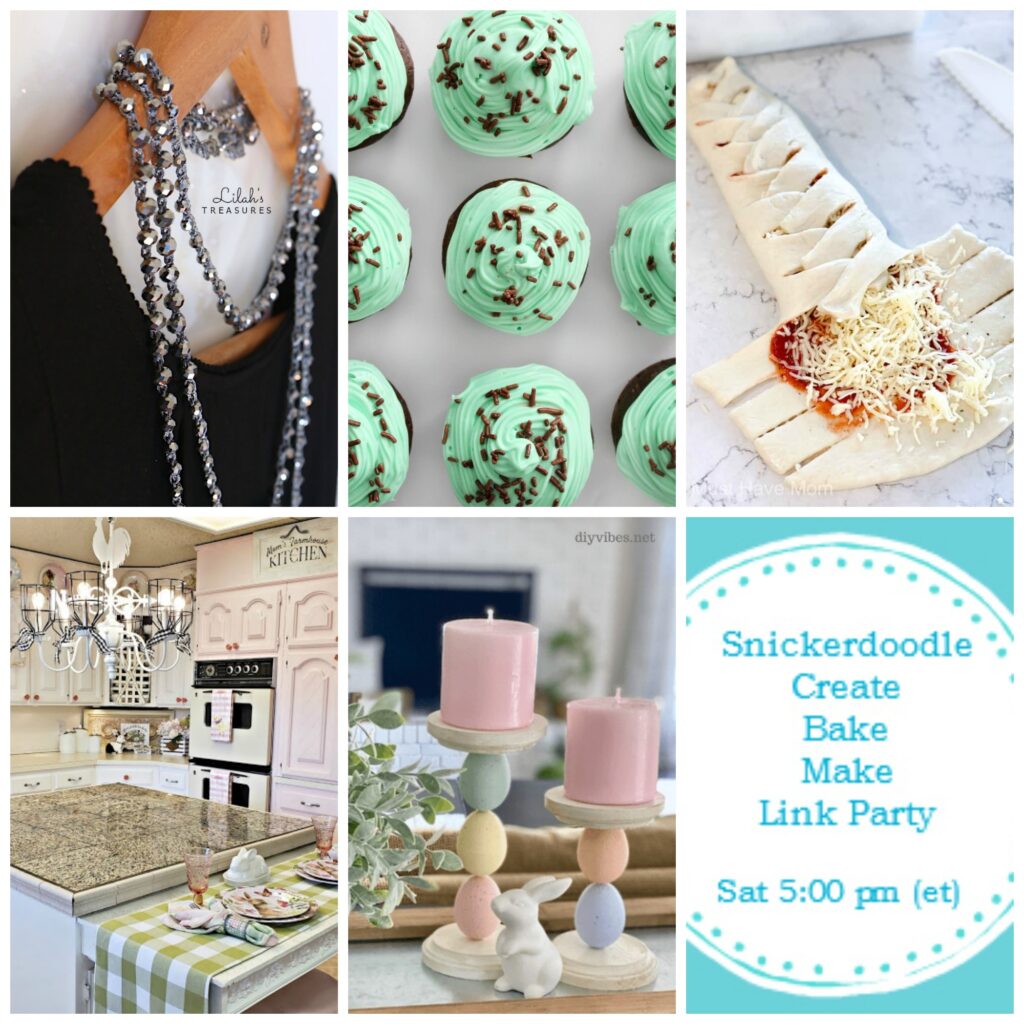 Welcome to the Snickerdoodle Create Bake Make Link Party 326!
I received everything I ordered for dying my own yarn, and was able to pick up a few others things I needed, but I am having trouble finding a mask to wear when the dye is in use, so I have one on order, and it will be in in a couple of weeks. Waiting is tough, but gives me more time to prepare and get caught up on things I suppose.
I have started working on the (affiliate link) Crocheted Rio Summer Cover-All I got from Annie's. See a peek of it on Instagram HERE. I just LOVE crocheted pineapples! And apparently the color yellow? Seems to be the yarn color that catches my attention a lot. I am also using it in my geometric rectangle shawl too! You can also catch a peek of that on Instagram HERE. It's in the home stretch now!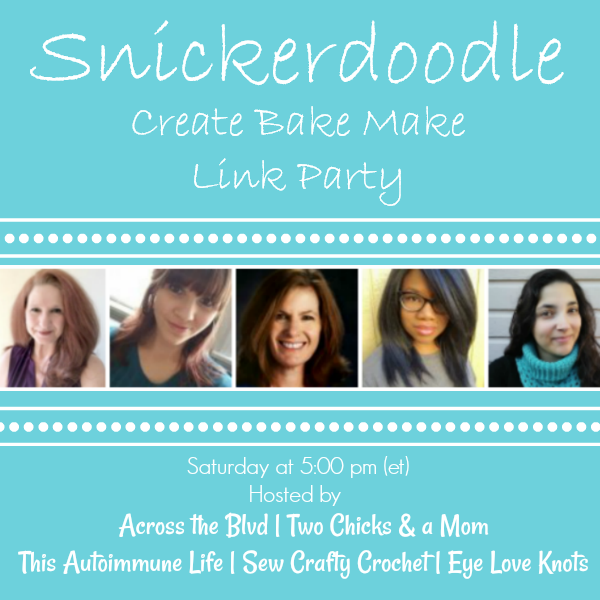 Please follow your hosts on one or more social media platforms. We'd love to connect! Let us know you're following from the party. We'd love to follow you back!
Each hostess chooses her own features, so be sure to stop by for a visit!
Beverly and Gloria – Across the Blvd
(Blog / Pin / Twitter / FB / Instagram)
Staci – Two Chicks and a Mom
(Blog / Pin / Twitter / FB / Instagram)
T'onna – Sew Crafty Crochet
(Blog / Pin / Twitter / FB / Instagram)
Roseann – This Autoimmune Life
(Blog / Pin / Twitter / FB / Instagram)
Alexandra – EyeLoveKnots (that's me!)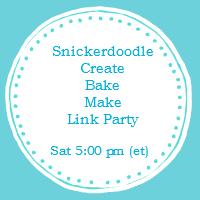 We'd love for you to add our party logo to your party page!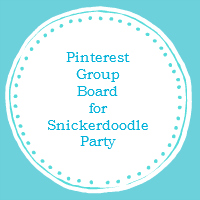 After you link up at the party, follow all of the co-hosts on Pinterest and then send an email request to join the board to [email protected] Please include a link to your Pinterest profile, as well as the name of your blog.
Snickerdoodle Create Bake Make Link Party 326 Features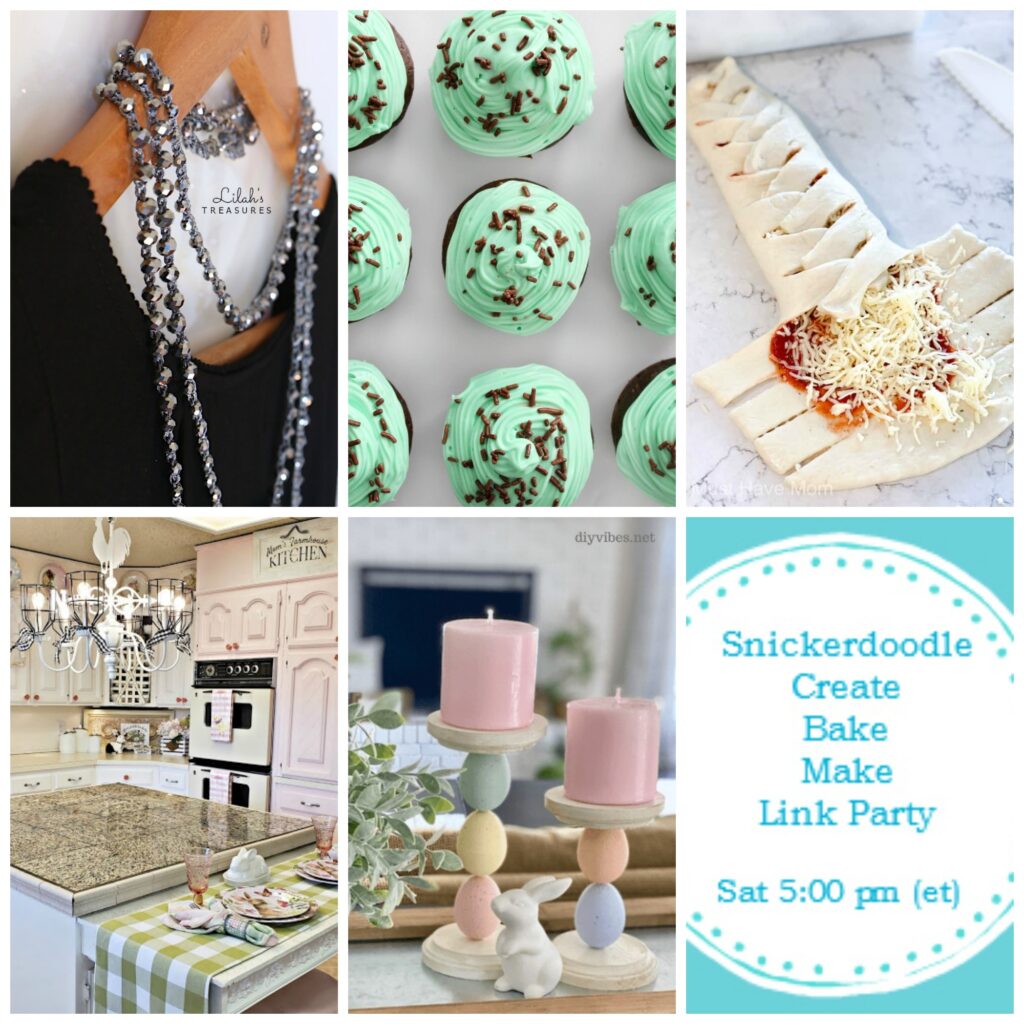 Features are pinned to our Party Board. Please pin from the original source.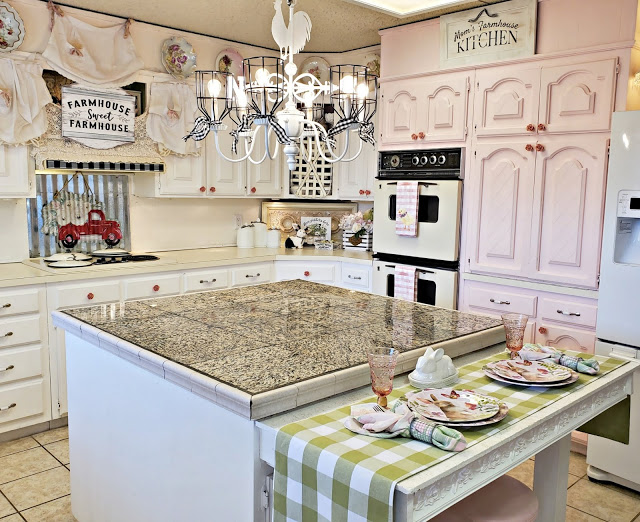 Most Clicked
Spring Kitchen (Decor Inspiration) – Penny's Vintage Home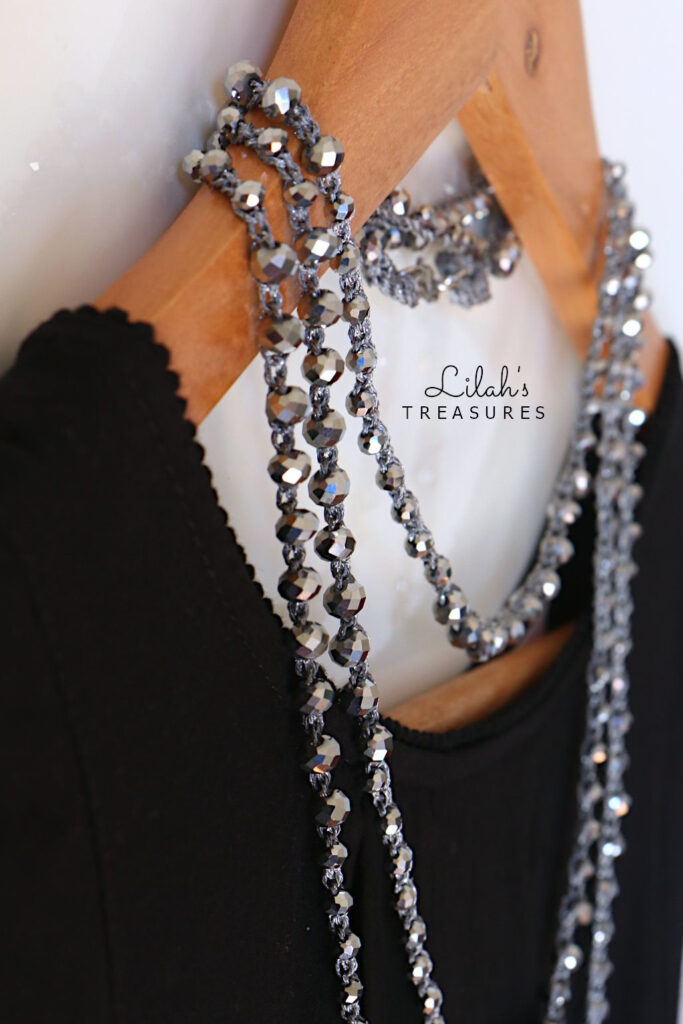 Easy Crochet Rosary Chain Necklace (DIY Linked) – Lilah's Treasures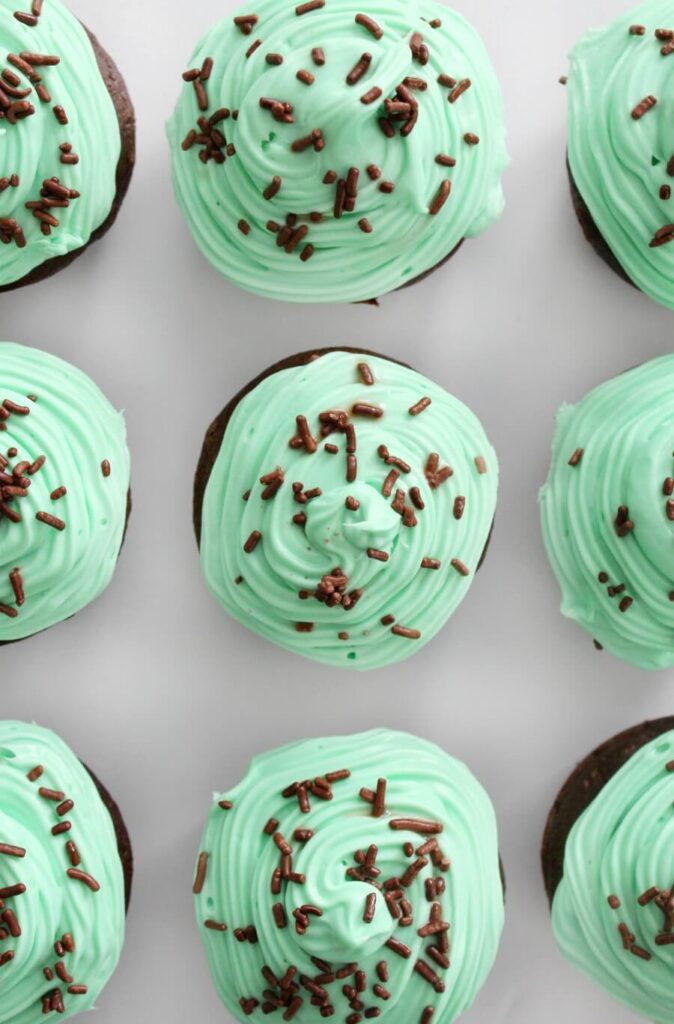 Gluten-Free Mint Chocolate Cupcakes (Recipe) – Strength and Sunshine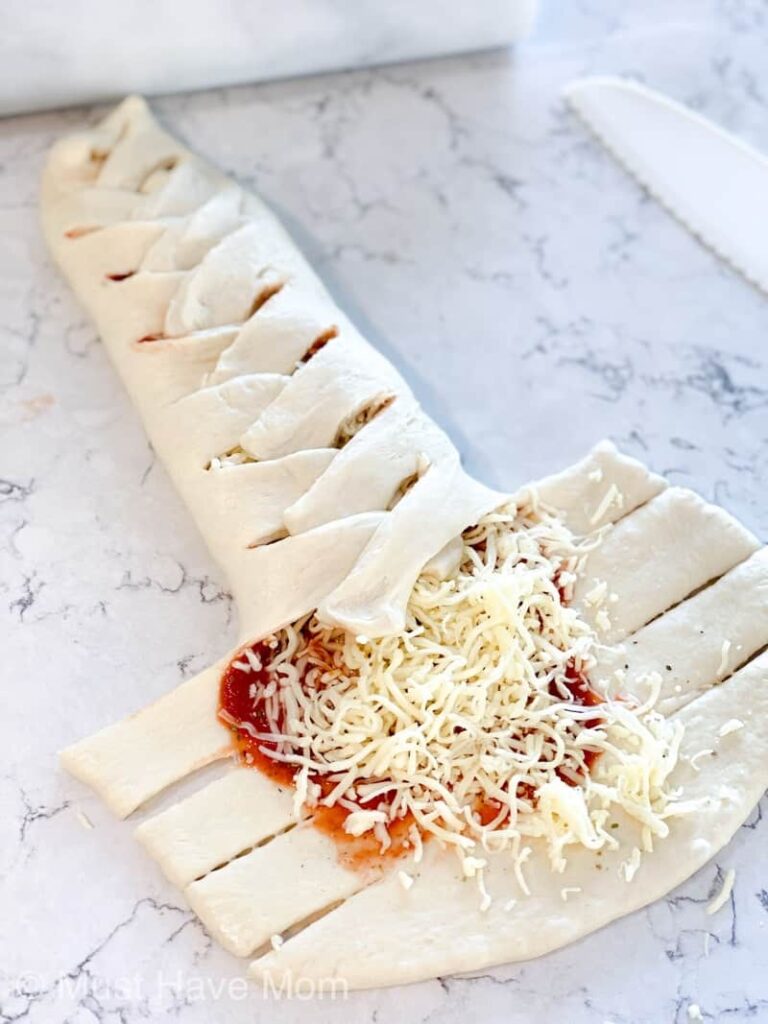 Pepperoni Pizza Braid Recipe – Must Have Mom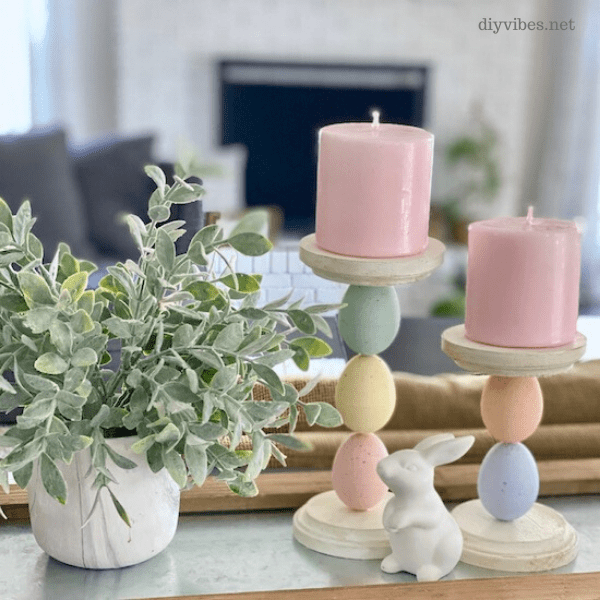 DIY Easter Egg Candle Holders – DIY Vibes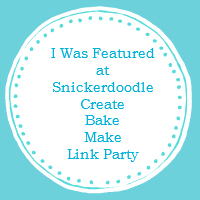 Have you been featured? Let others know by displaying our button your blog!
Party Guidelines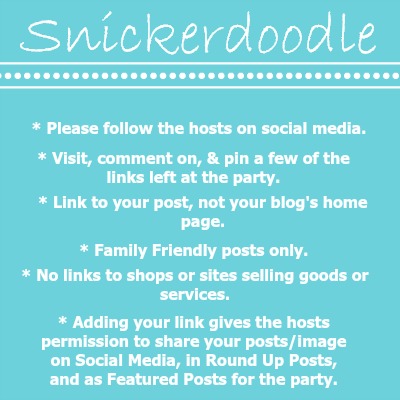 Let's Party!