Spring & Easter Recipe and DIY Finds including a pastel crocheted baby blanket, how to make thumbprint Easter bunnies, how to make a Spring tire wreath, how to crochet an egg warmer, chicken pot pie recipe, how to use up yarn ends, honey glazed carrot recipe and how to make an Easter table for two.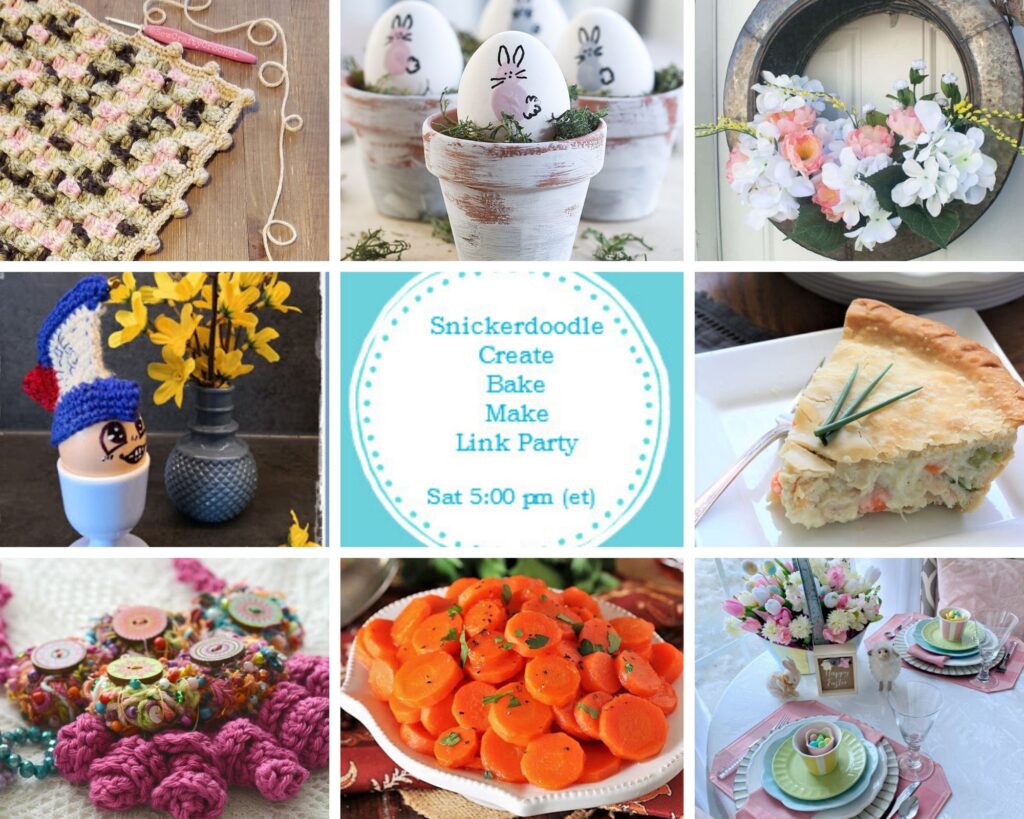 Welcome to the Snickerdoodle Create Bake Make Link Party 331!
This week, we say good bye to our friend Roseann from This Autoimmune Life as a co-host to this fun party. If you haven't visited with her, you definitely should! She shares such neat DIYs, like this Spring Peony Wreath, and this adorable set of baby bibs.
Also this week, I've taken some time to get active. With the gyms and rec centers closed, I haven't been doing anything active – I don't count yard work, do you? I pulled my bike out, filled the tires with air, and set off on a ride, twice! I put in 25 miles, and am feeling good! For the last two years, I've had a goal of losing 30 pounds, so hopefully I am on my way!
I also did some organizing in our tiny little kitchen. Feels so good to dust things off, reorganize, and declutter. Slowly, I've been making my way around the house.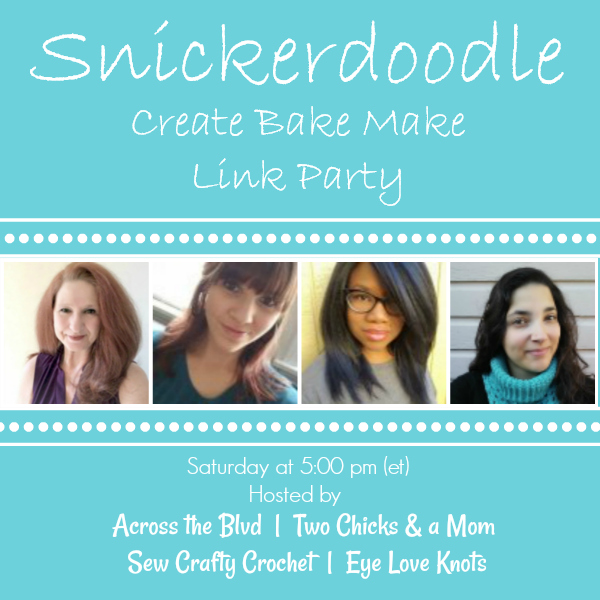 Please follow your hosts on one or more social media platforms. We'd love to connect! Let us know you're following from the party. We'd love to follow you back!
Each hostess chooses her own features, so be sure to stop by for a visit!
Beverly and Gloria – Across the Blvd
(Blog / Pin / Twitter / FB / Instagram)
Staci – Two Chicks and a Mom
(Blog / Pin / Twitter / FB / Instagram)
T'onna – Sew Crafty Crochet
(Blog / Pin / Twitter / FB / Instagram)
Alexandra – EyeLoveKnots (that's me!)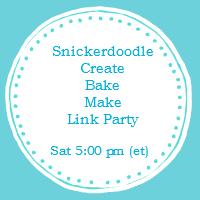 We'd love for you to add our party logo to your party page!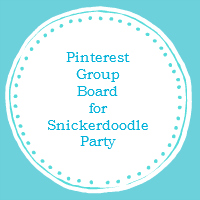 After you link up at the party, follow all of the co-hosts on Pinterest and then send an email request to join the board to [email protected] Please include a link to your Pinterest profile, as well as the name of your blog.
Snickerdoodle Create Bake Make Link Party 331 Features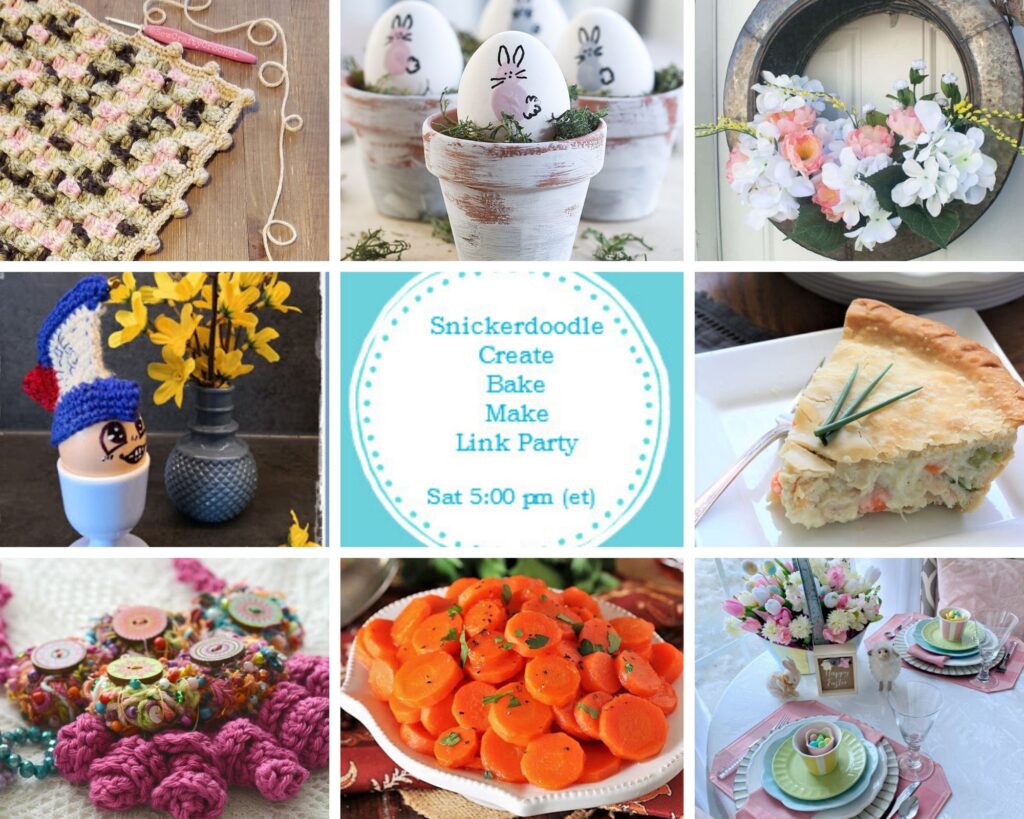 Features are pinned to our Party Board. Please pin from the original source.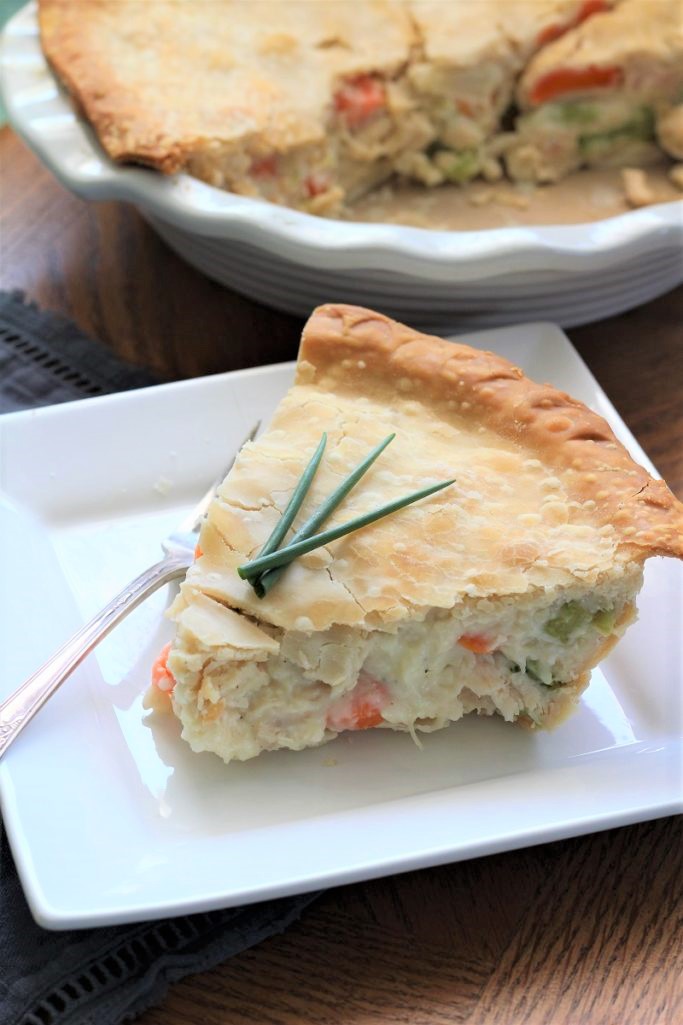 Most Clicked
Creamy Chicken Pot Pie (Recipe) – My Recipe Treasures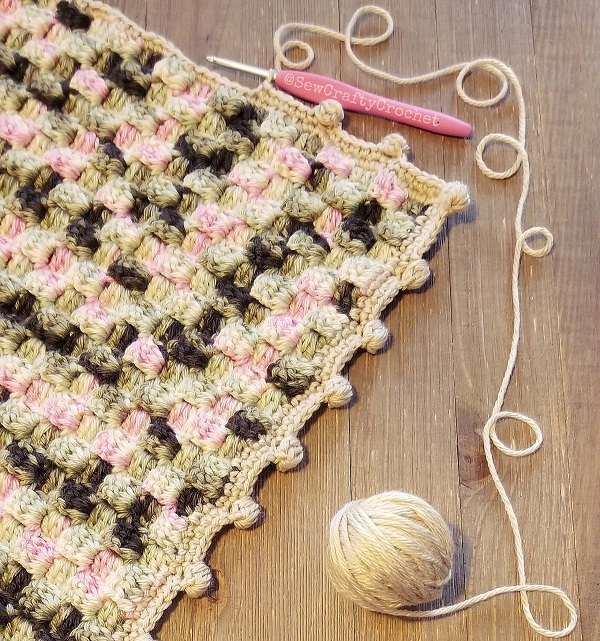 Pink Camo Corner to Corner Baby Blanket (Crochet Inspiration) – Sew Crafty Crochet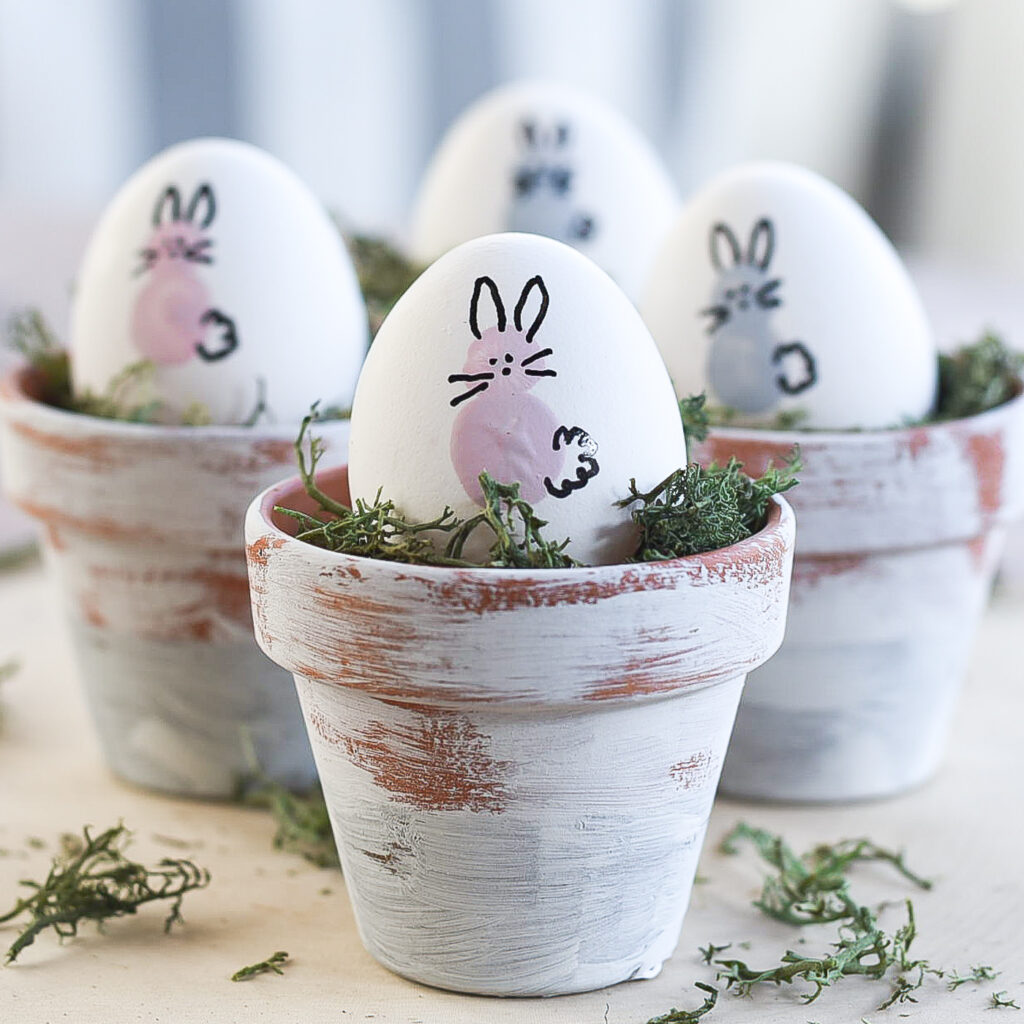 Thumbprint Bunny Easter Eggs (DIY) – It All Started with Paint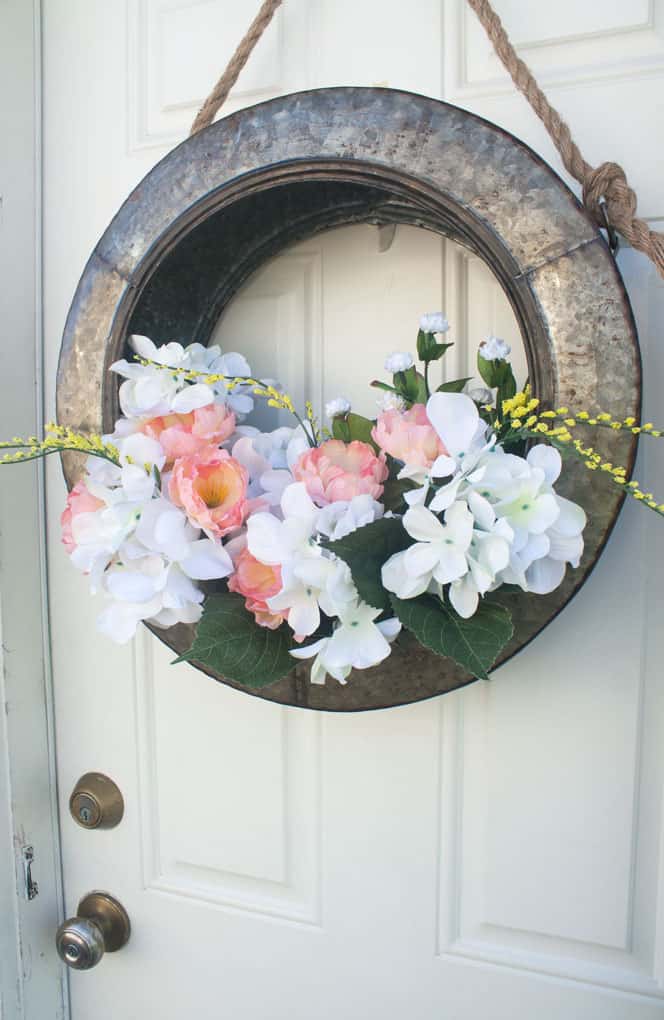 DIY Unique Spring Tire Wreath (DIY) – My Wee Abode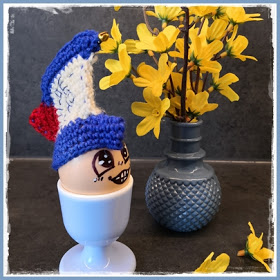 [Närrische Ostern – Narrenkappe als Eierwärmer] – Fool's Cap Eggwarmer (Free Crochet Pattern (in German) – Frau Tschi-Tschi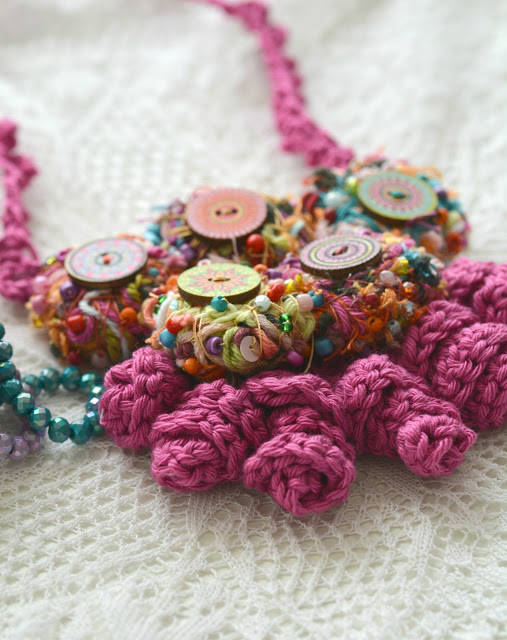 How to Make Yarn Tails into Beads – The Little Treasures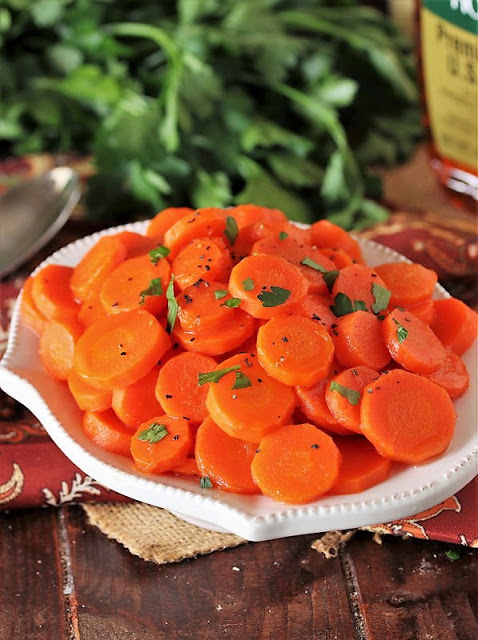 Honey Glazed Carrots (Recipe) – The Kitchen is my Playground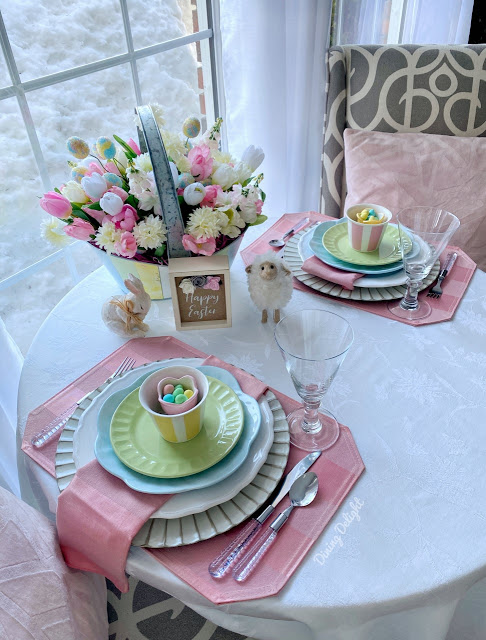 Easter Tablescape for Two (Decor Inspiration) – Dining Delight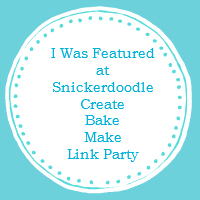 Have you been featured? Let others know by displaying our button your blog!
Party Guidelines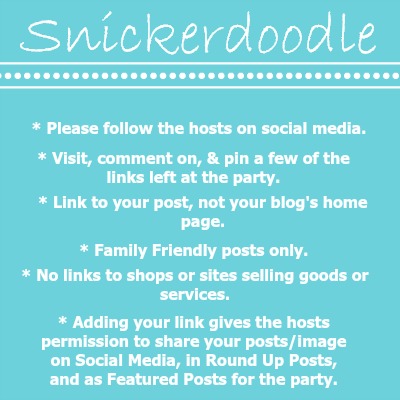 Let's Party!