50 Unicorn finds for girls of all ages found on Etsy.
This post contains affiliate links for Etsy. If you make a purchase by clicking on them, I make a small commission at no extra cost to you. Thanks for your support!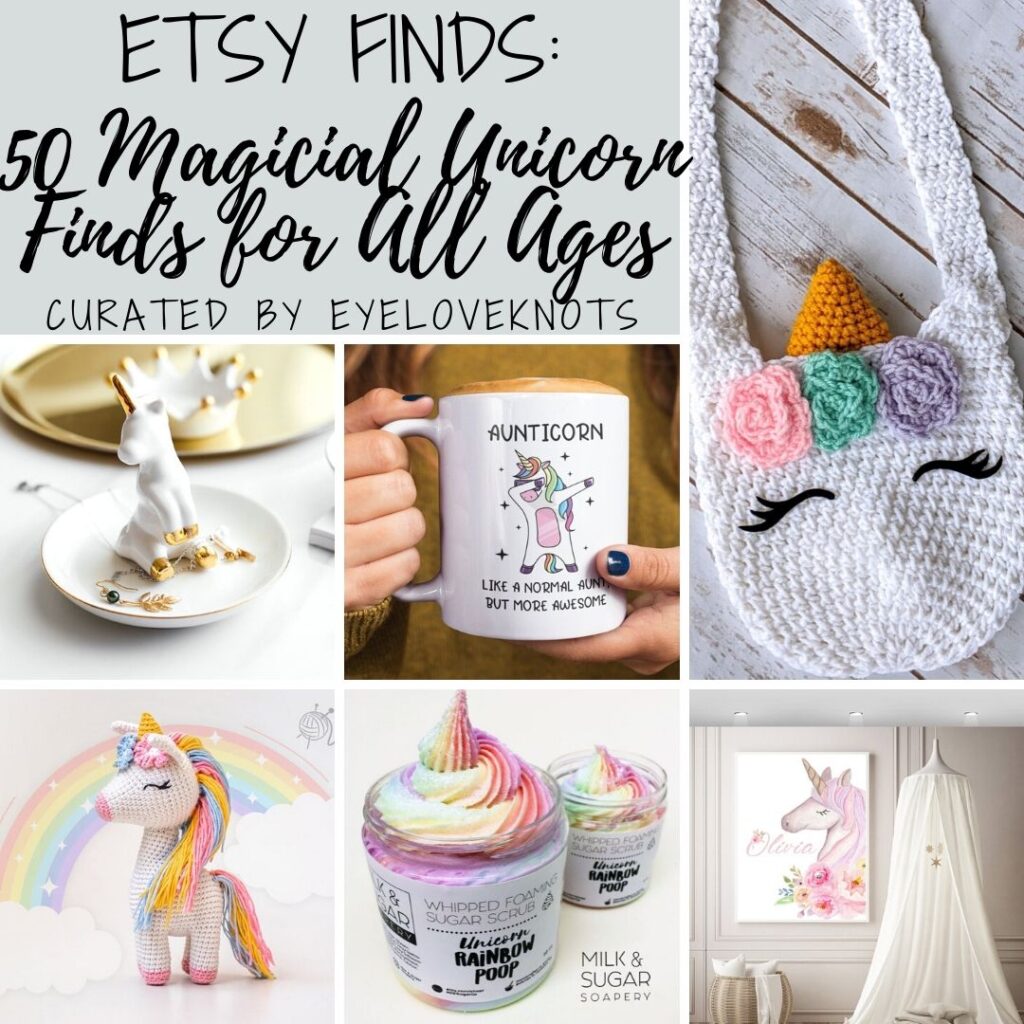 Earlier today, one of my friends shared an adorable unicorn purse that she just added to her Etsy shop (you'll find this one first on the list), and so it inspired me to create a fun, magical round up of 50 unicorn finds on Etsy.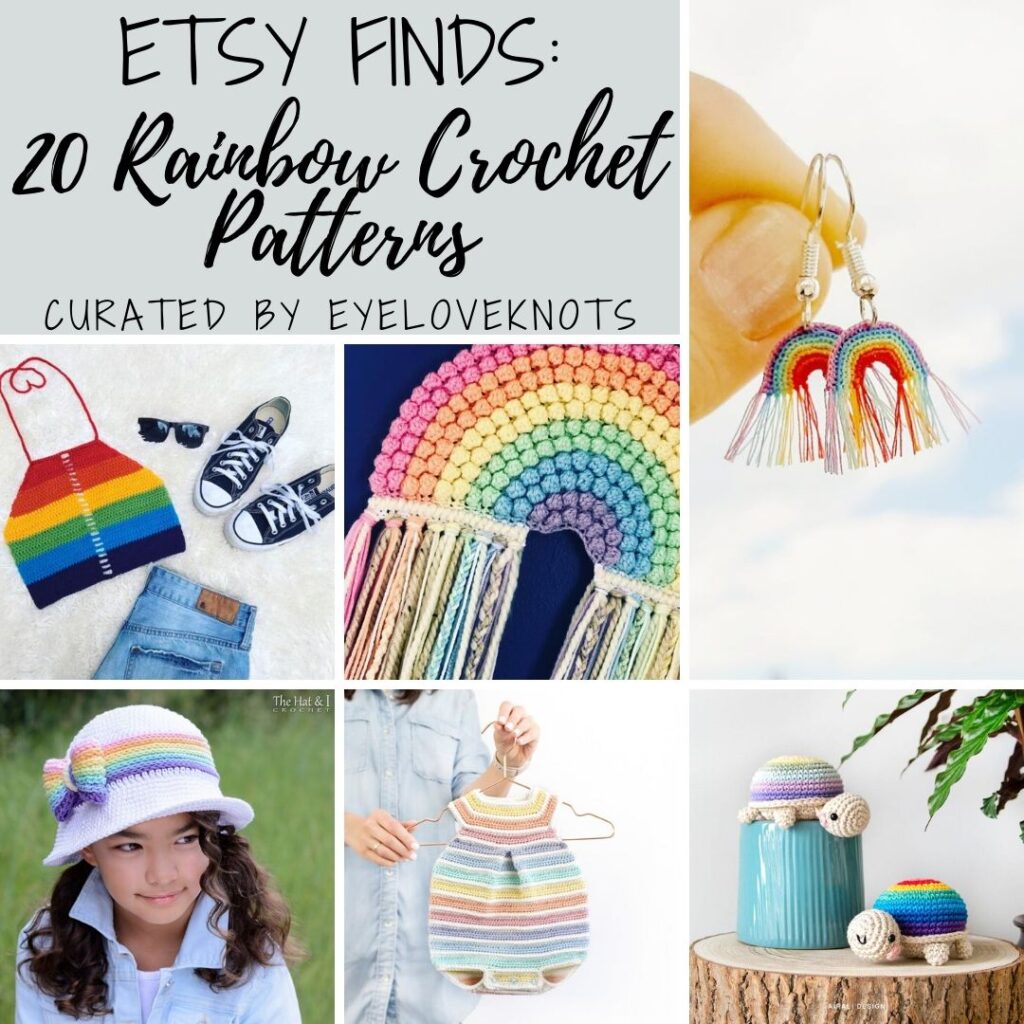 Also, if you missed it last week I shared 20 Rainbow Crochet Patterns.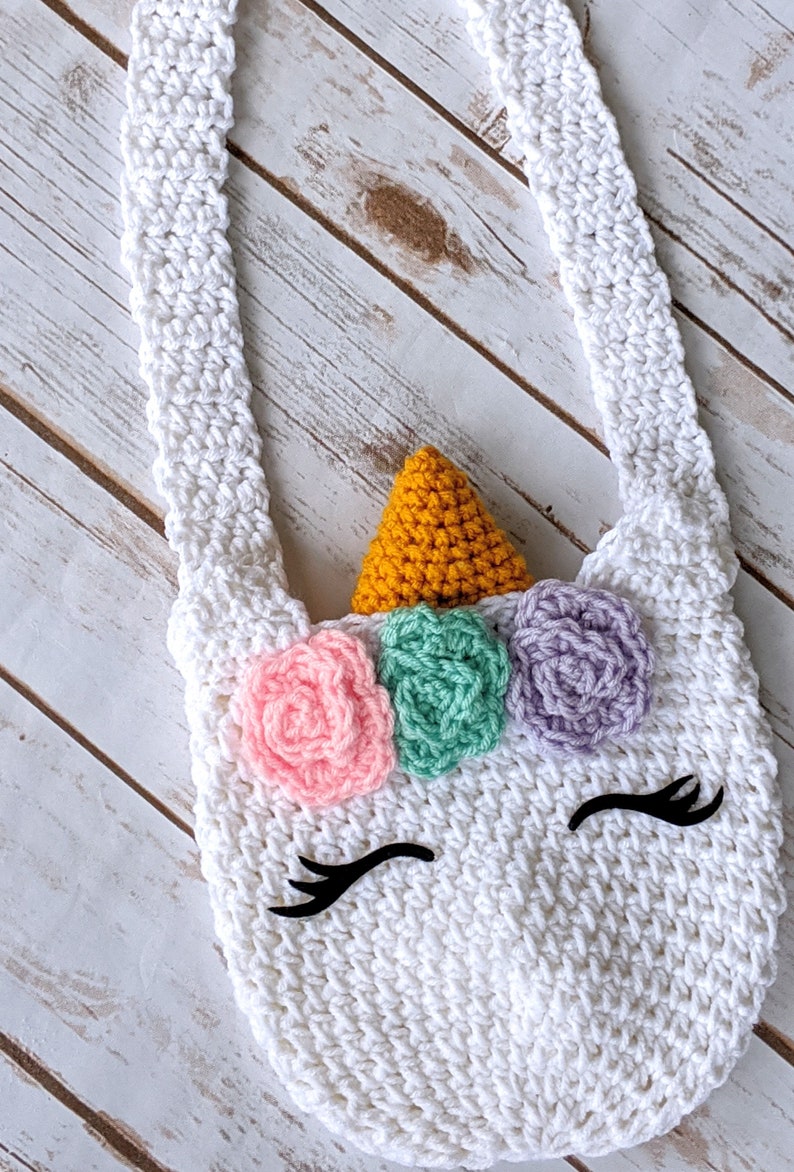 White Unicorn Purse from DoubleKnottedCrochet $15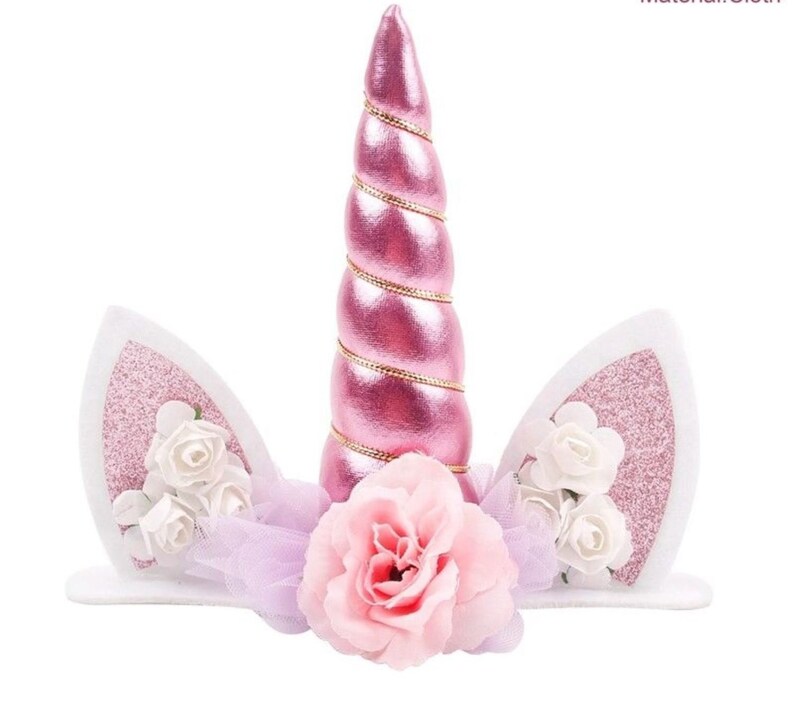 Unicorn Cake Topper from ShabbyInPinkdw $10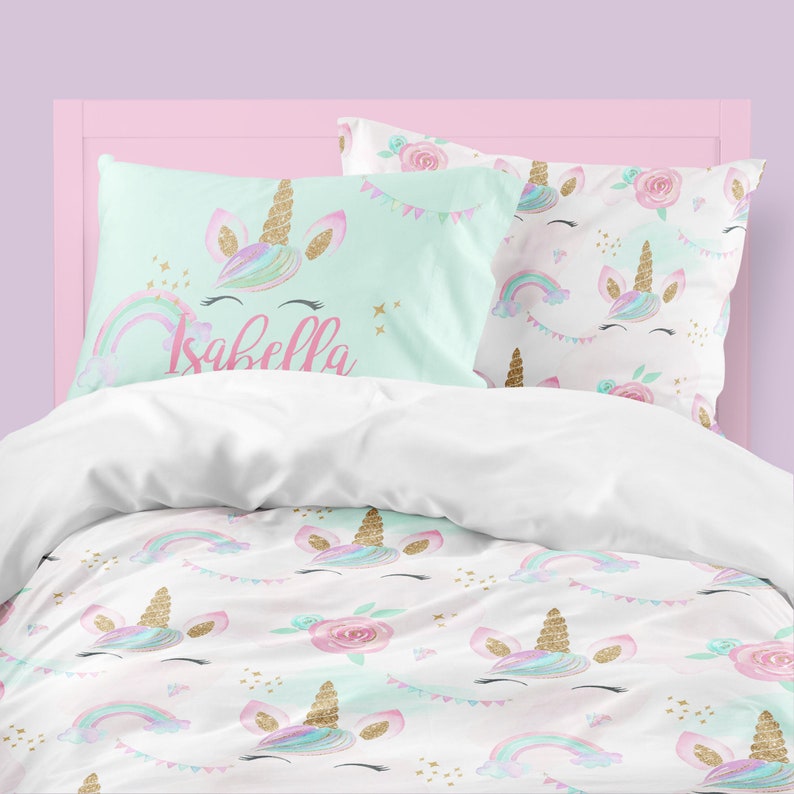 Girls Unicorn ANY Size Bedding from ModifiedTot $36+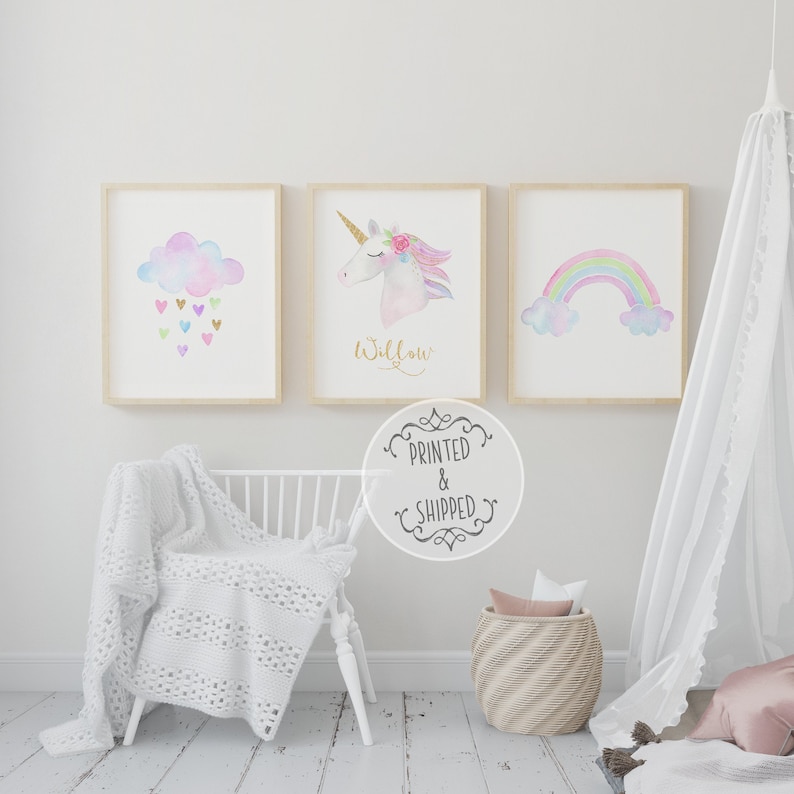 Set of 3 Unicorn Prints with Name from PaperieArtPrint $17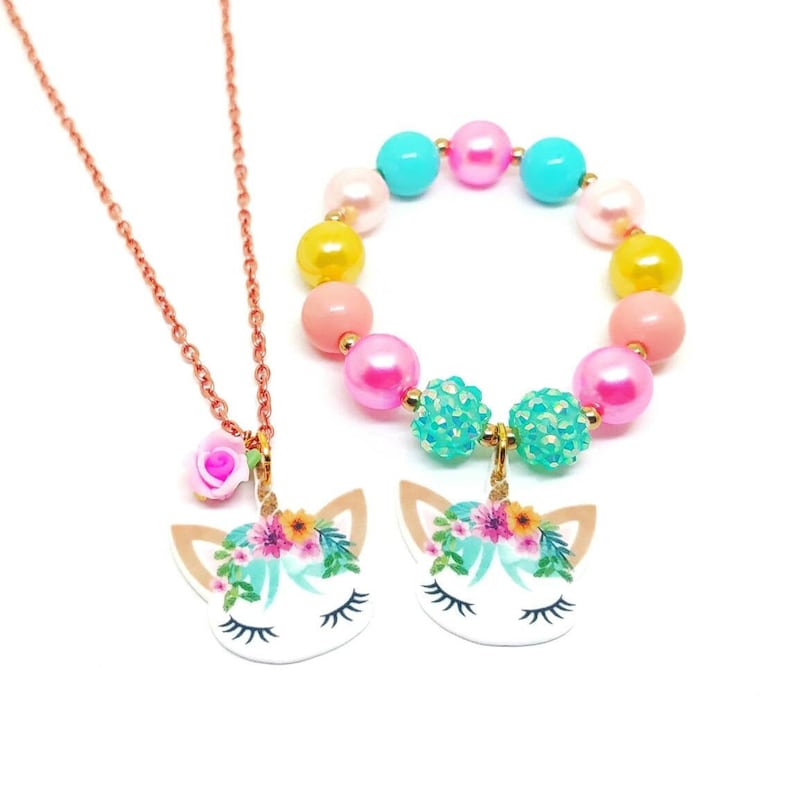 Resin Unicorn Necklace and Bracelet from BeadedPerfection $14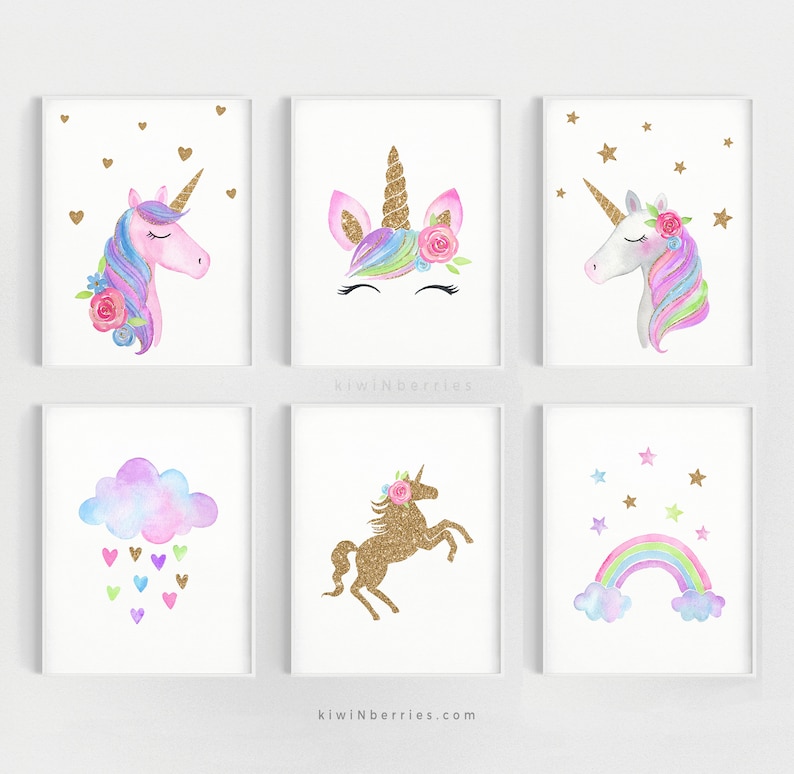 Set of 6 Printable Unicorn Wall Art from kiwiNberries $8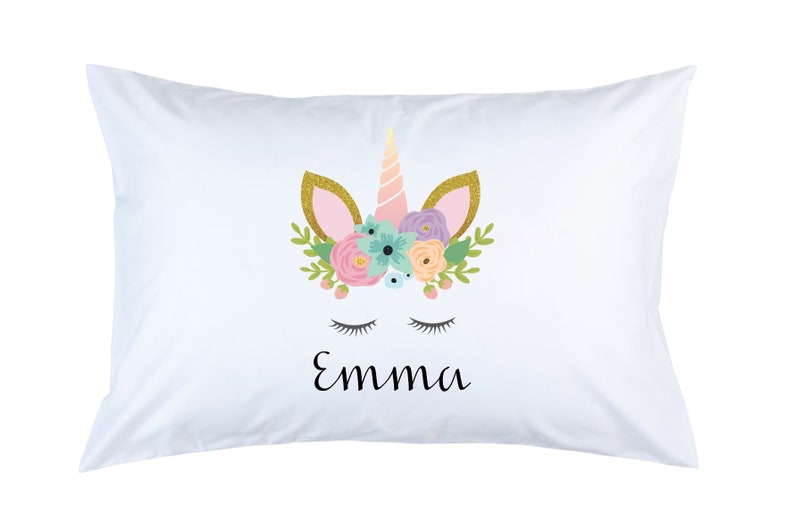 Personalized Unicorn Pillowcase from MoonwakeDesignsCo $15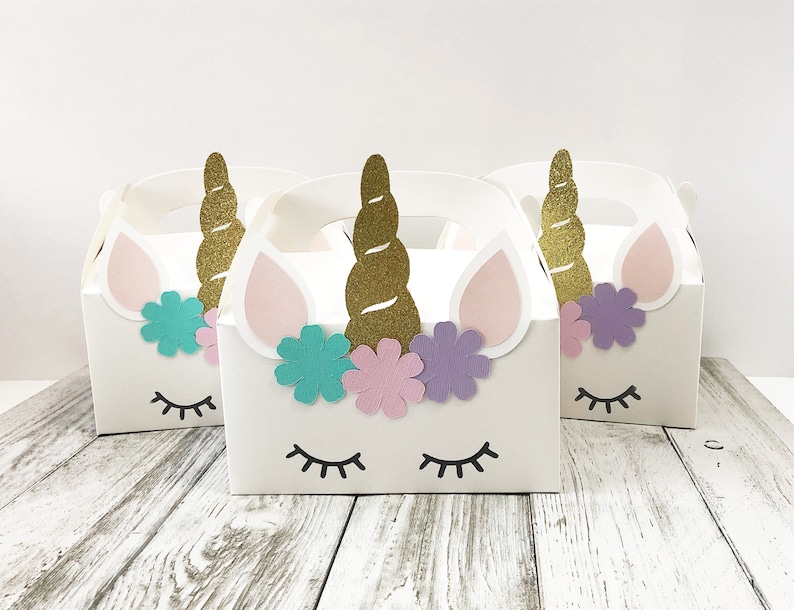 Unicorn Party Favor Boxes from SprinkleAndSwirl $2+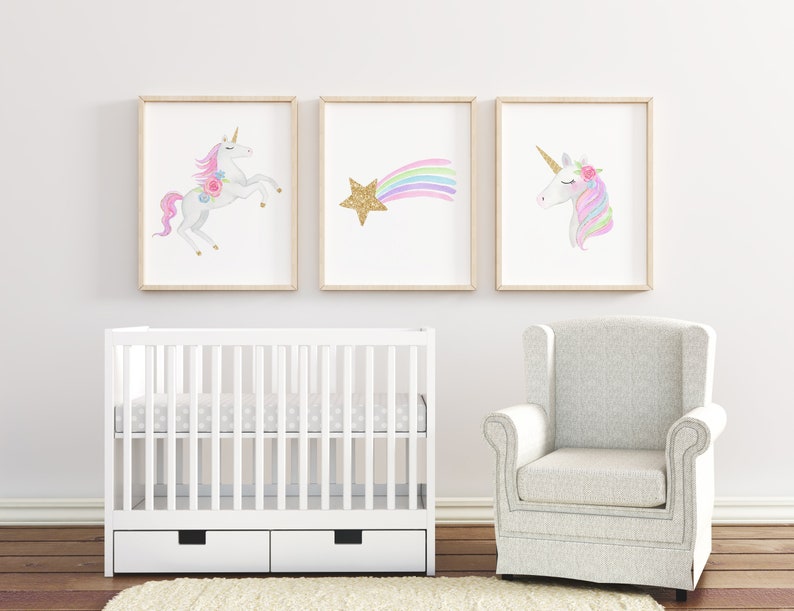 Set of 3 Unicorn Printables from FloraPrintables $12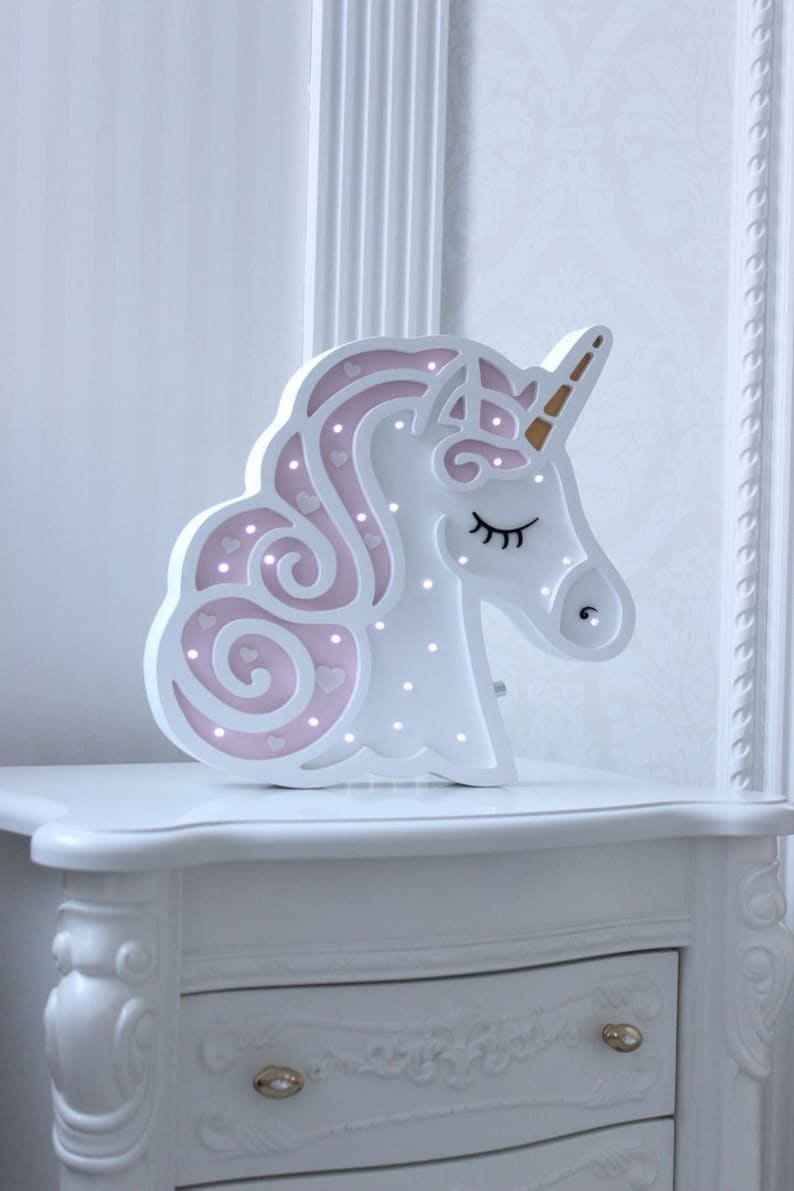 Unicorn Nightlight from LevshaWoodHandmade $80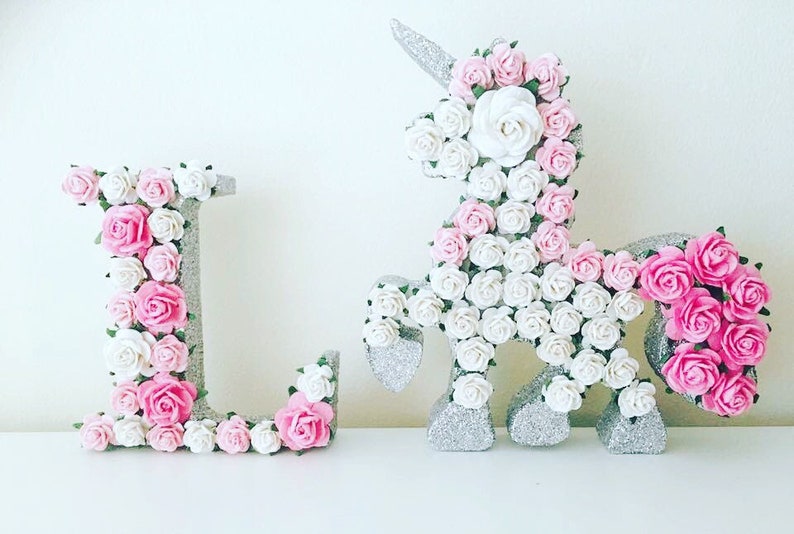 Flower Letter and Unicorn from MaryRoseBespoke $34+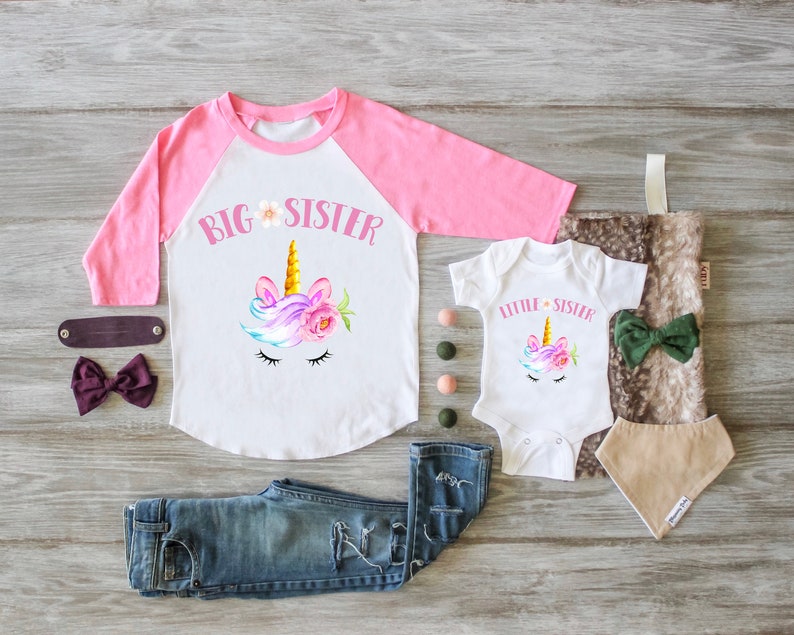 Big Sister, Little Sister Matching Unicorn Shirts from TheHappyMailPlace $23+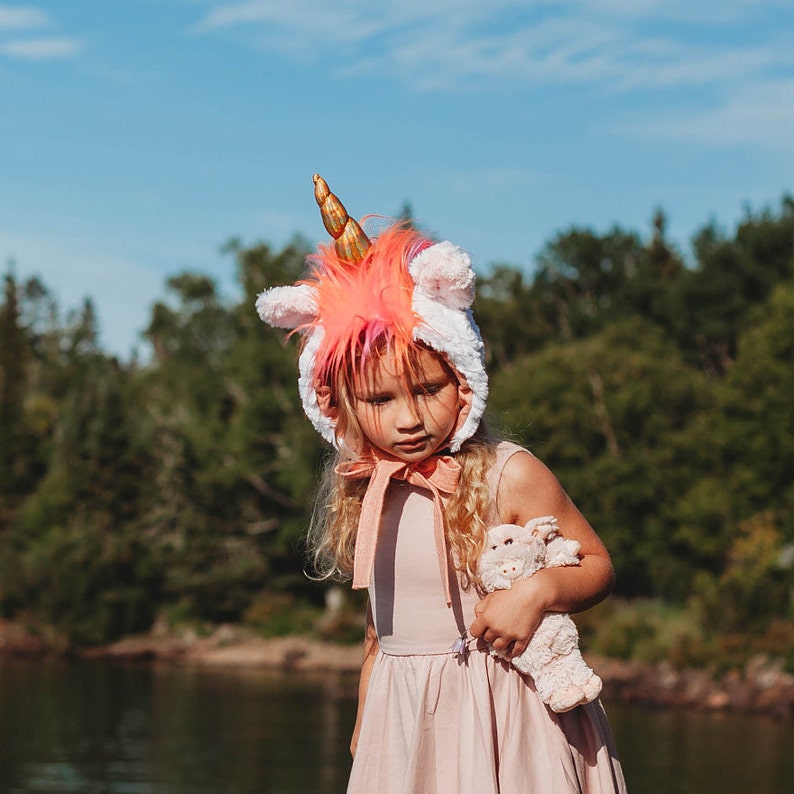 Unicorn Bonnet from Gems4adira $55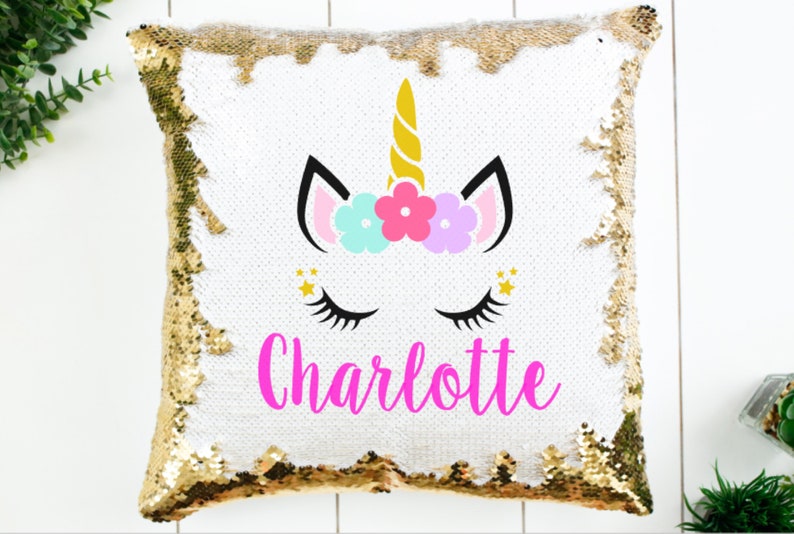 Personalized Sequin Throw Pillow from LuckyTen $19+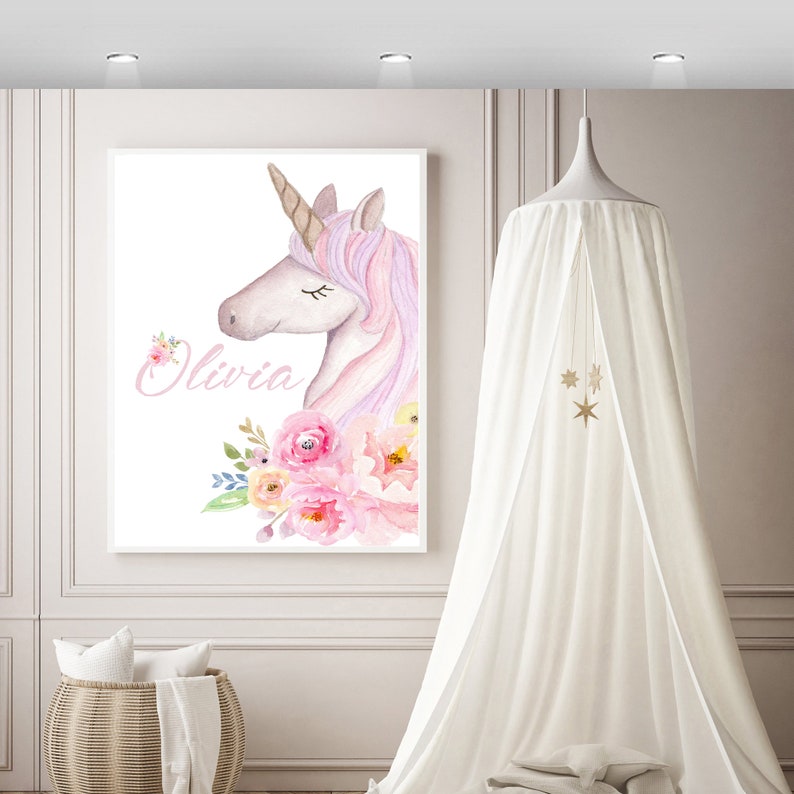 Personalized Unicorn Poster from LaPaperPassionPrints $11+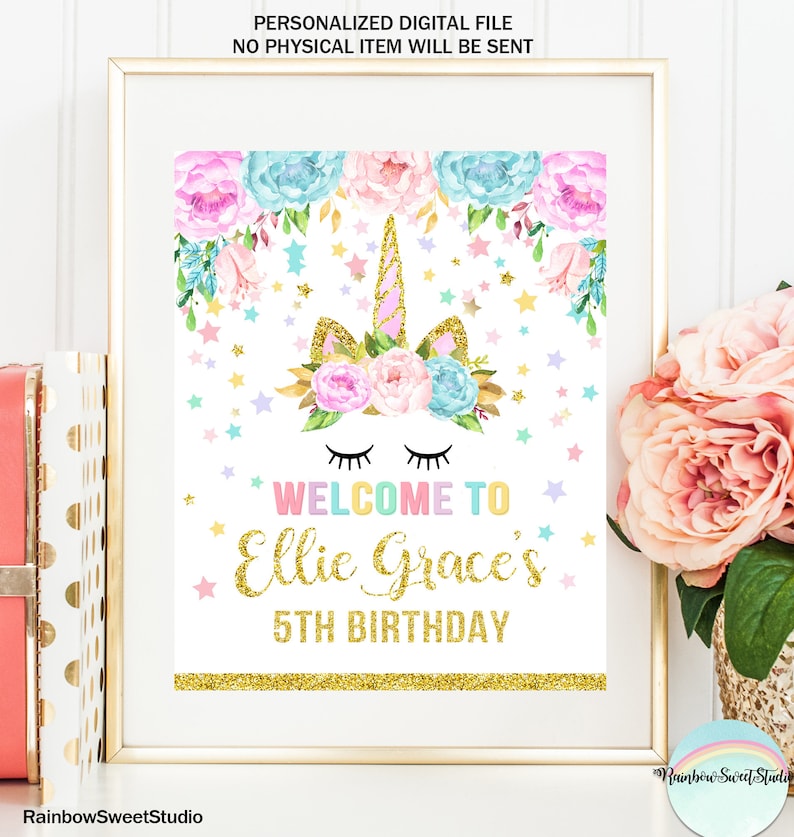 Printable Unicorn Birthday Welcome Sign from RainbowSweetStudio $6+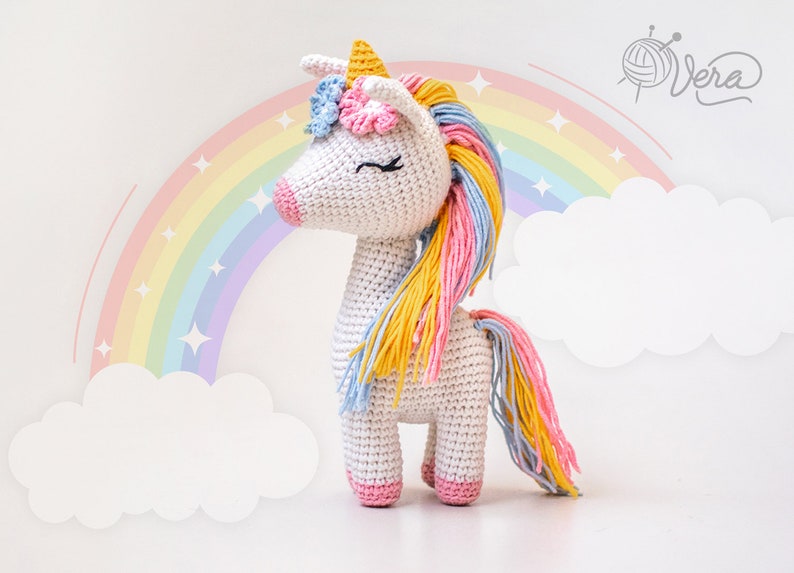 Stuffed Unicorn from VeraUa $35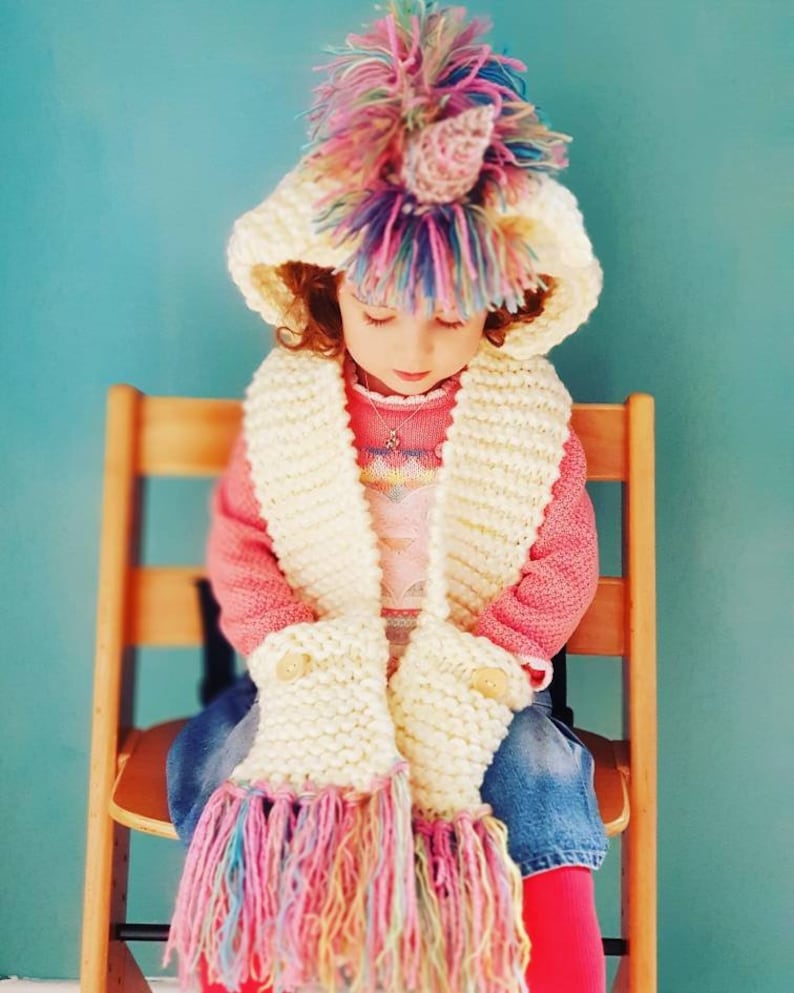 Hand Knit Magical Unicorn Hooded Scarf from KnittyKnittyBits $21+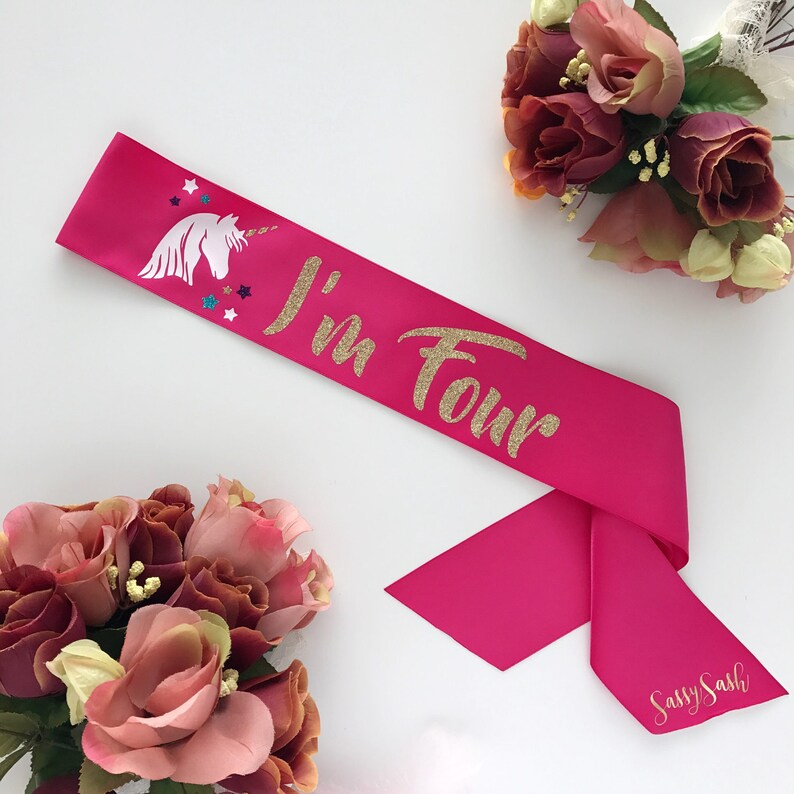 Unicorn Birthday Sash from SassySashSashes $15+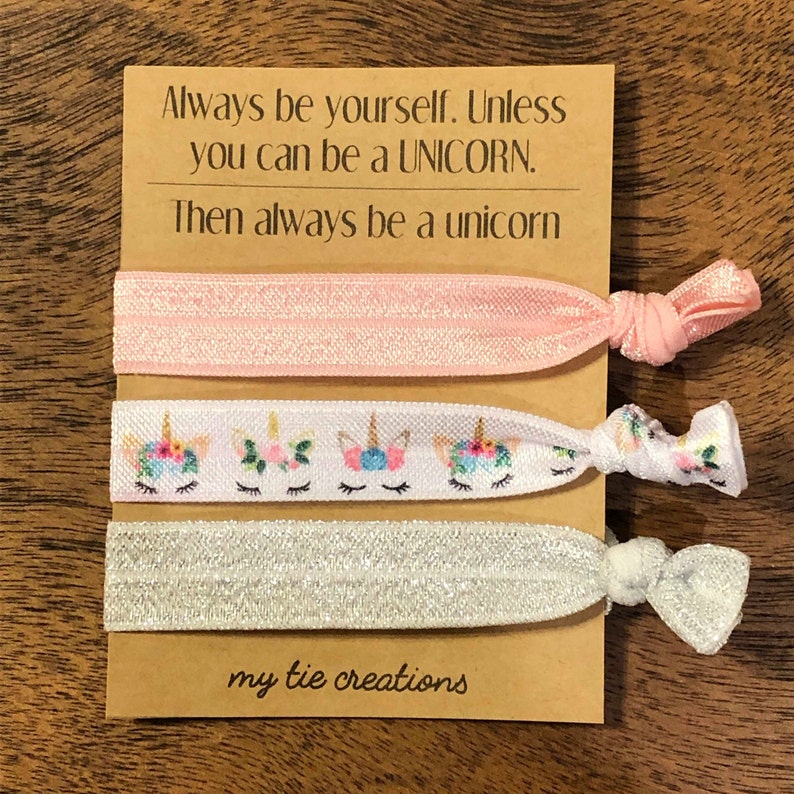 Unicorn Hair Tie Set from mytiecreations $4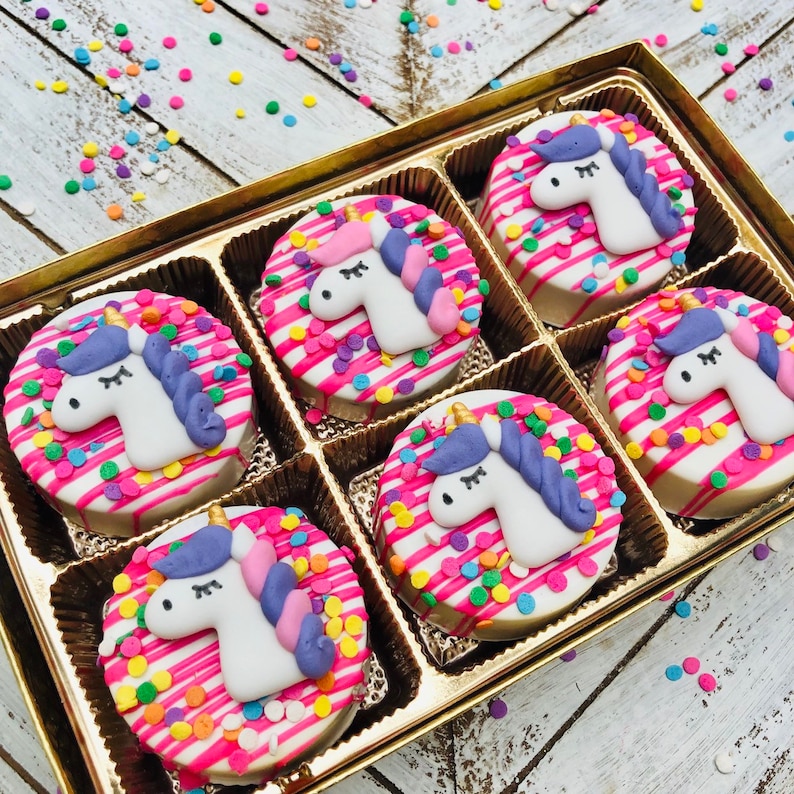 Unicorn Oreos from iLoveSweetTreatz $22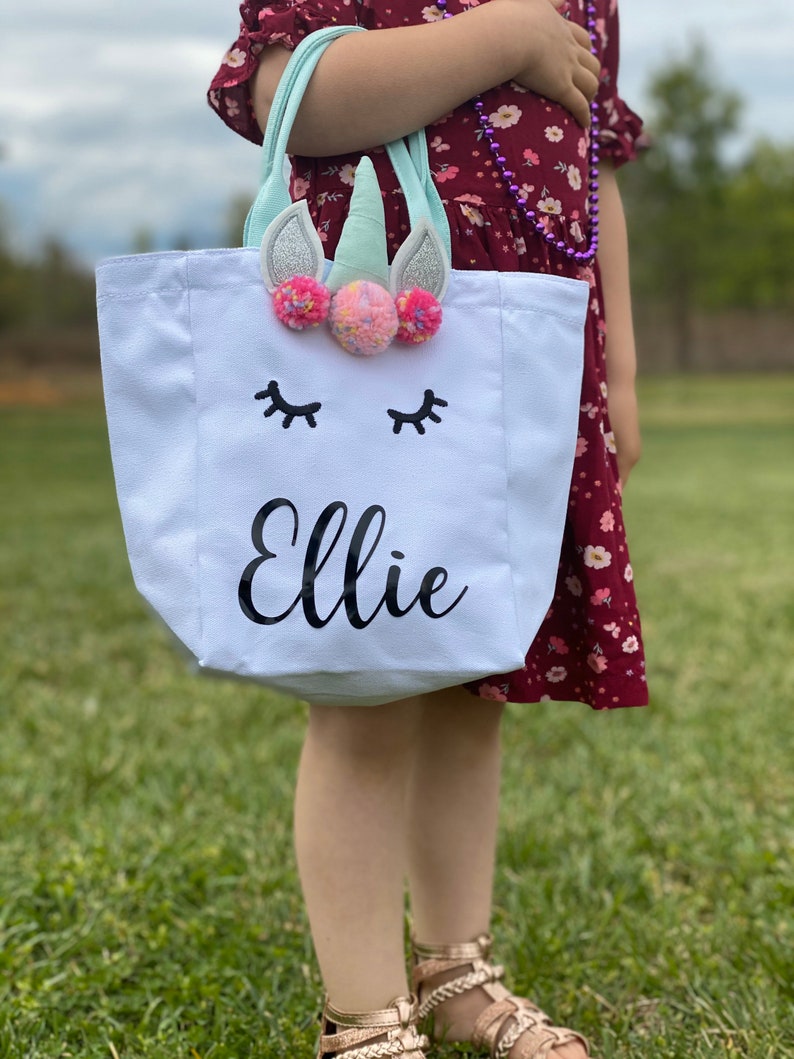 Personalized Unicorn Tote Bag from BowieUnlimitedLLC $16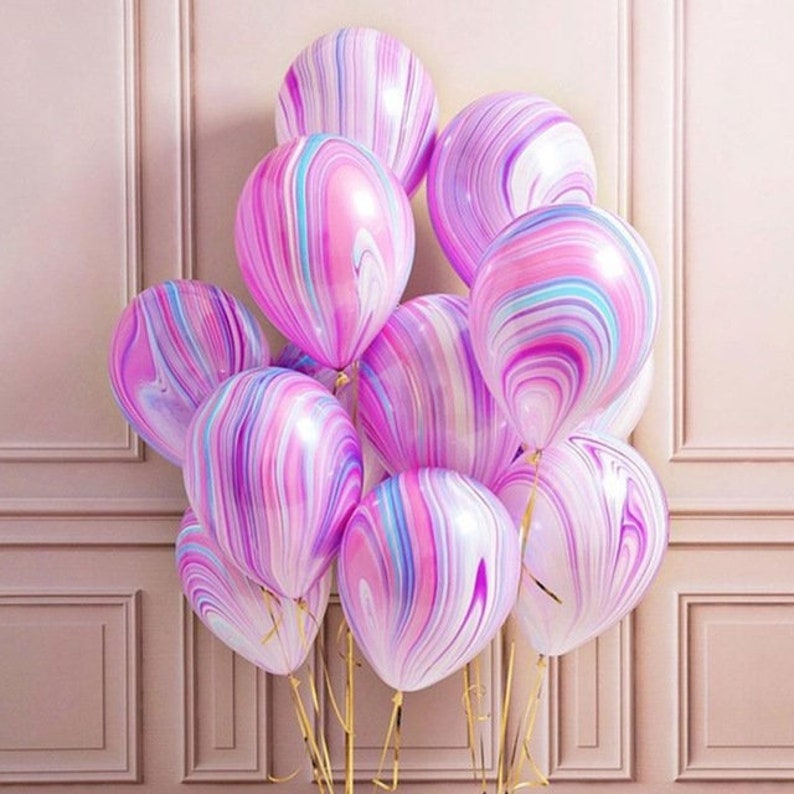 Unicorn Balloons from KnotsNConfetti $1+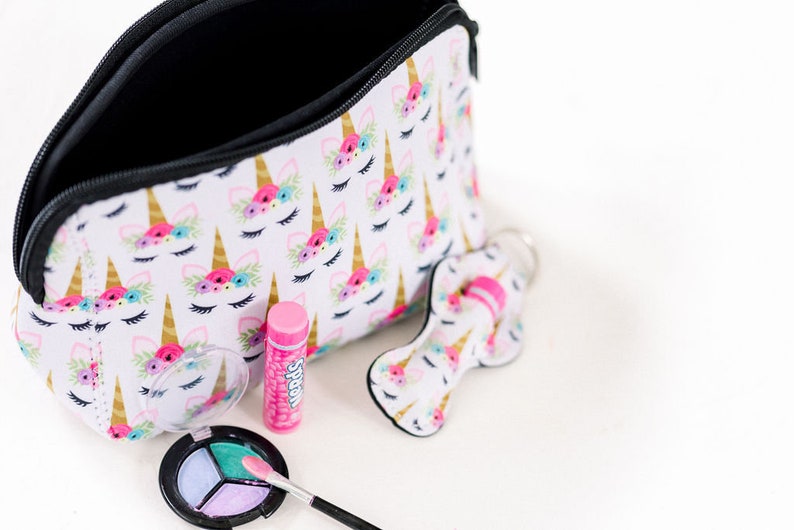 Unicorn Makeup Bag and Lipbalm Keychain from DaisyLaneCompany $17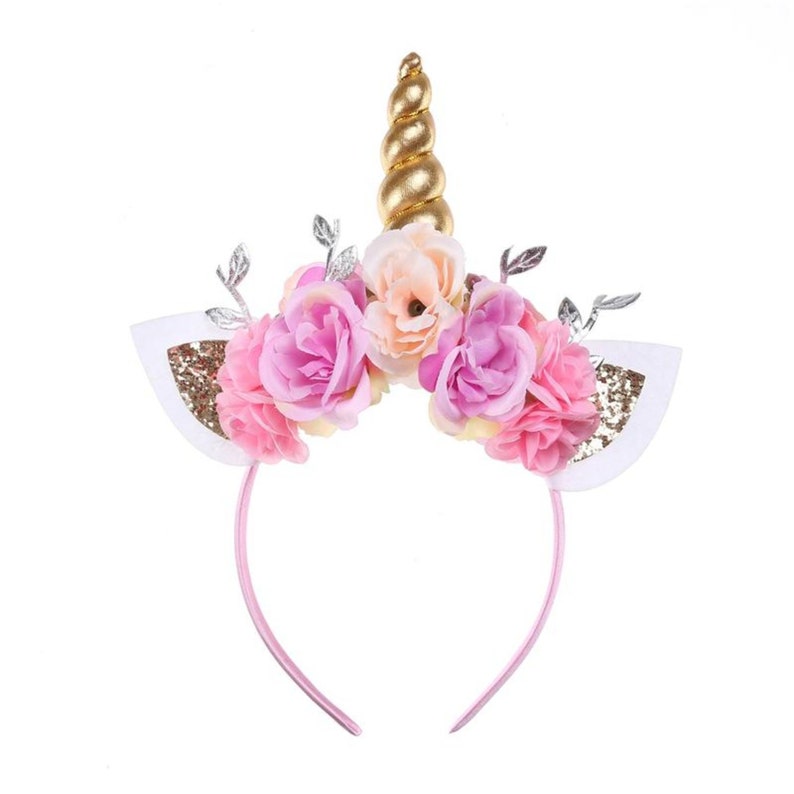 Unicorn Headband from govillon $11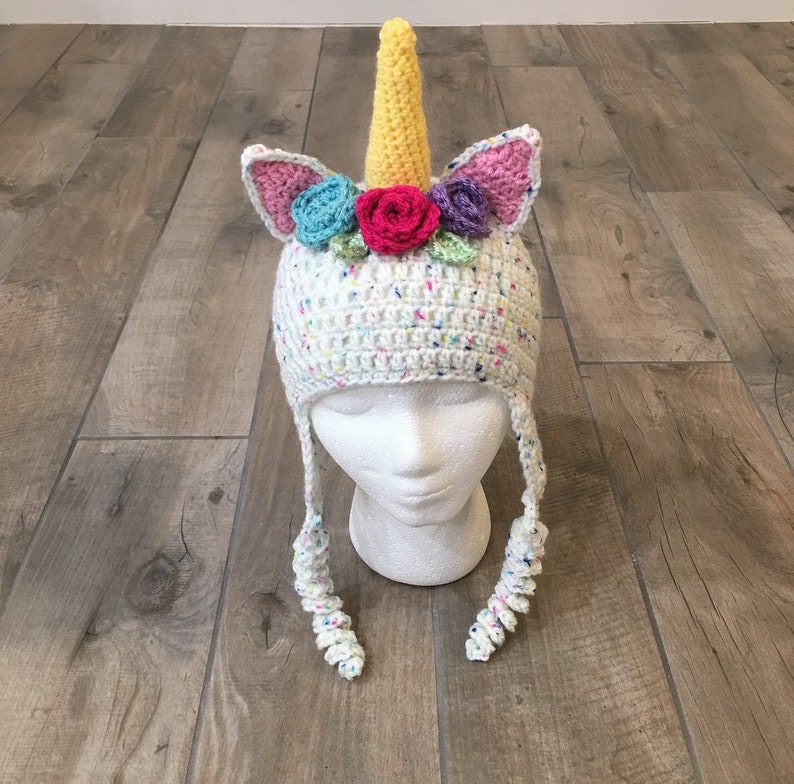 Crochet Unicorn Hat from farmhousecrochetbyA $25+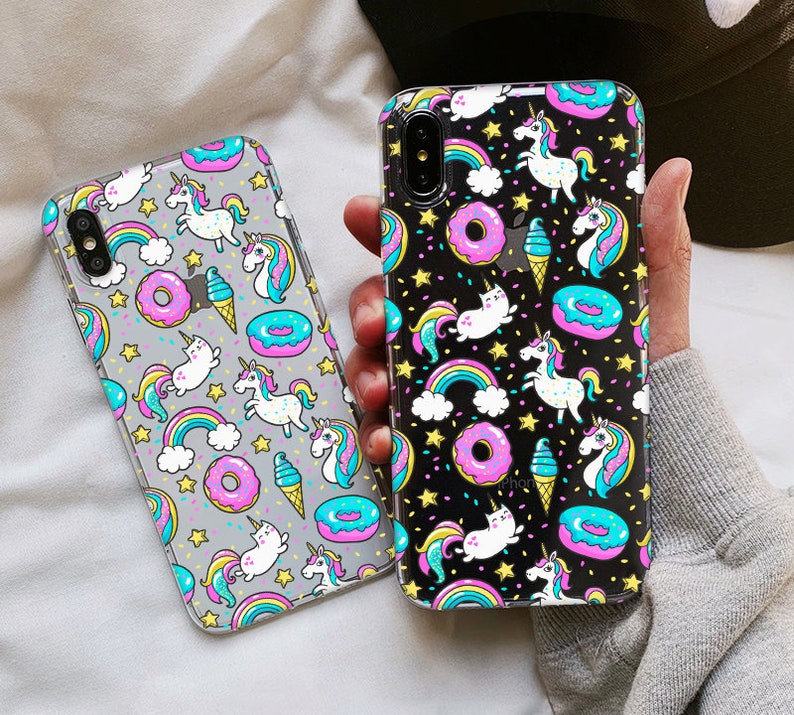 Unicorns Space Phone Case from OhSoPrettyCases $14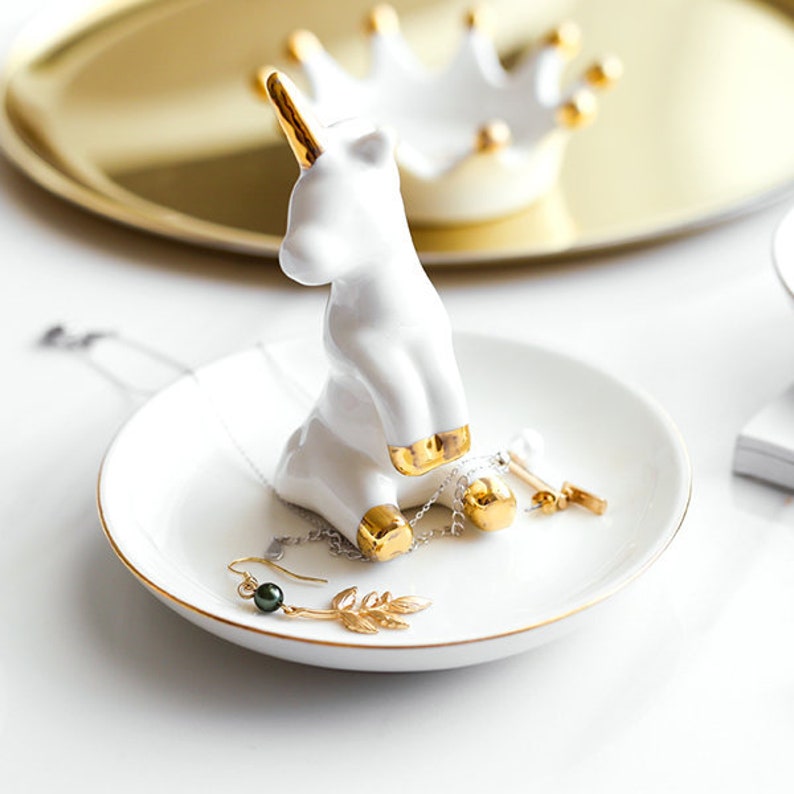 Unicorn Jewelry Holder from MoyMoyStore $27+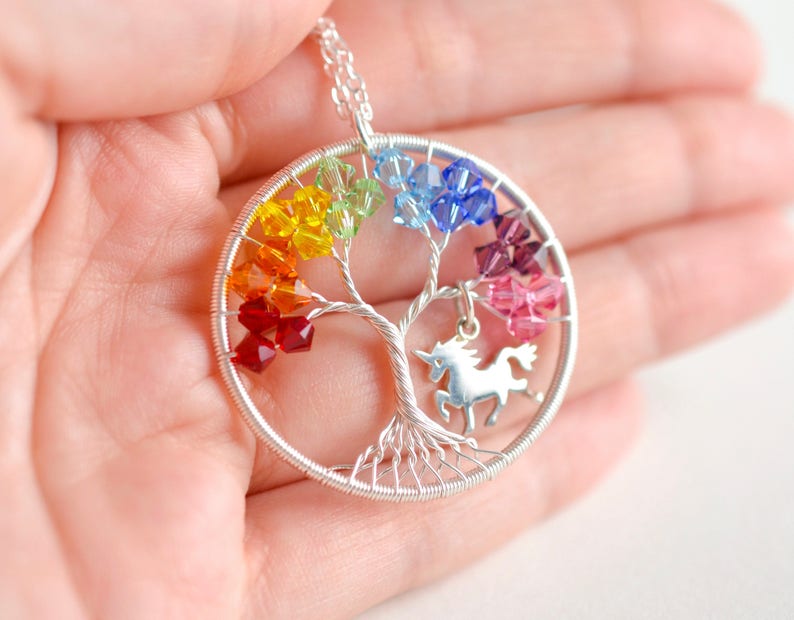 Tree of Life Unicorn Necklace from MillstoneAccessories $42+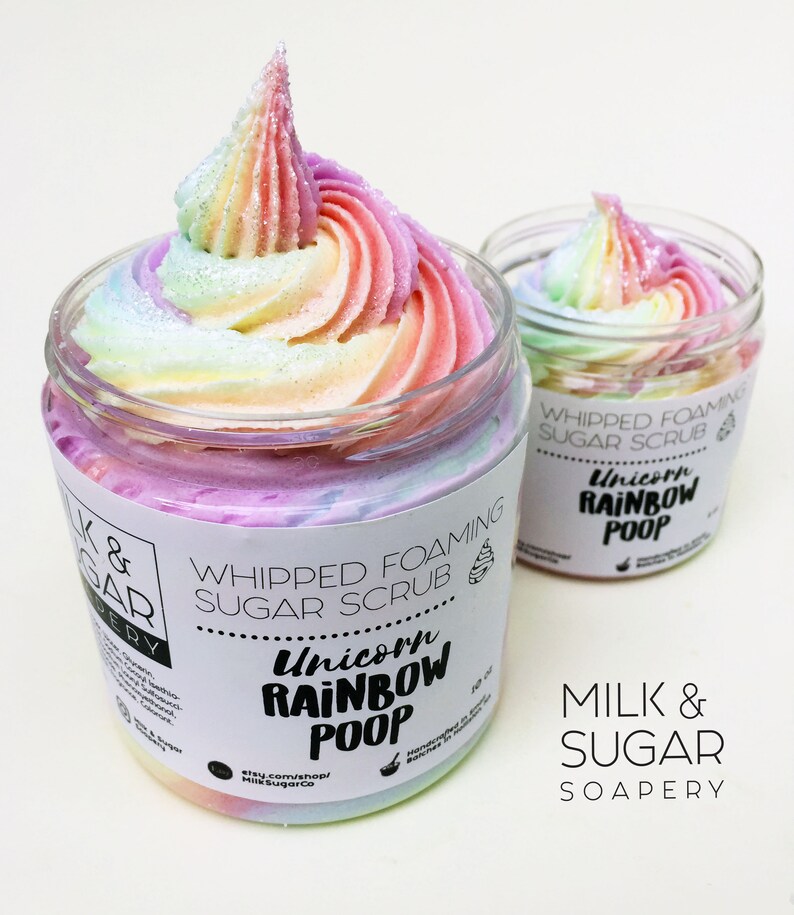 Unicorn Foaming Sugar Body Scrub from MilkSugarCo $15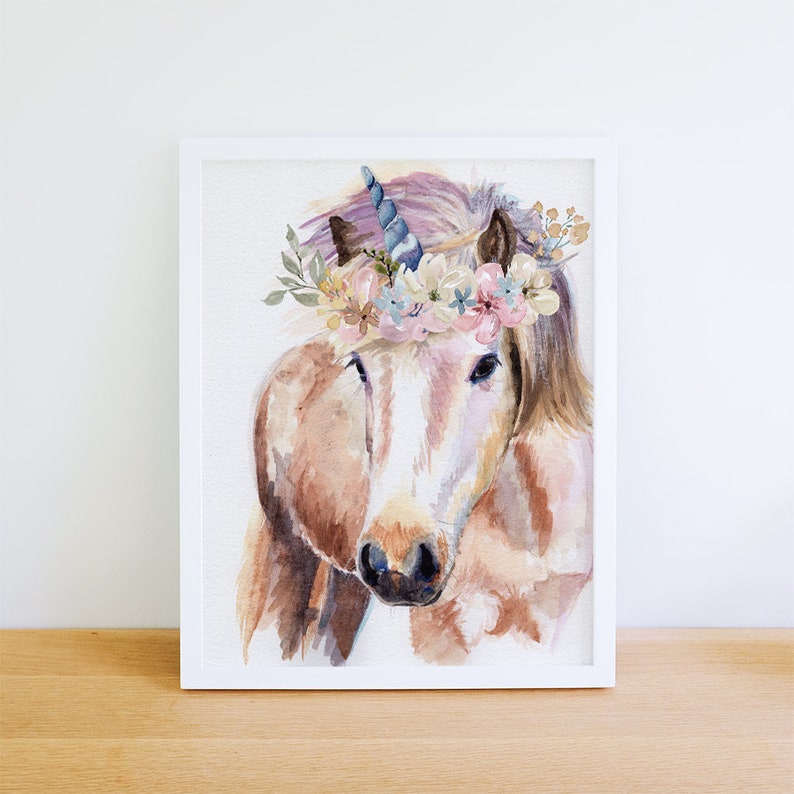 8 x 10 Unicorn Art Print from Redstreake $19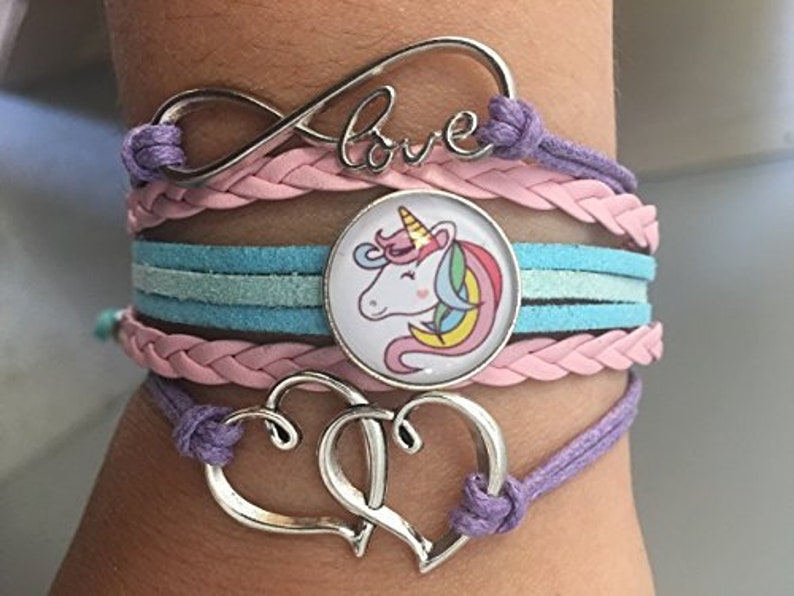 Unicorn Bracelet from SportyBellas $10
Tiny Sterling Silver Unicorn Necklace from TNineandCompany $21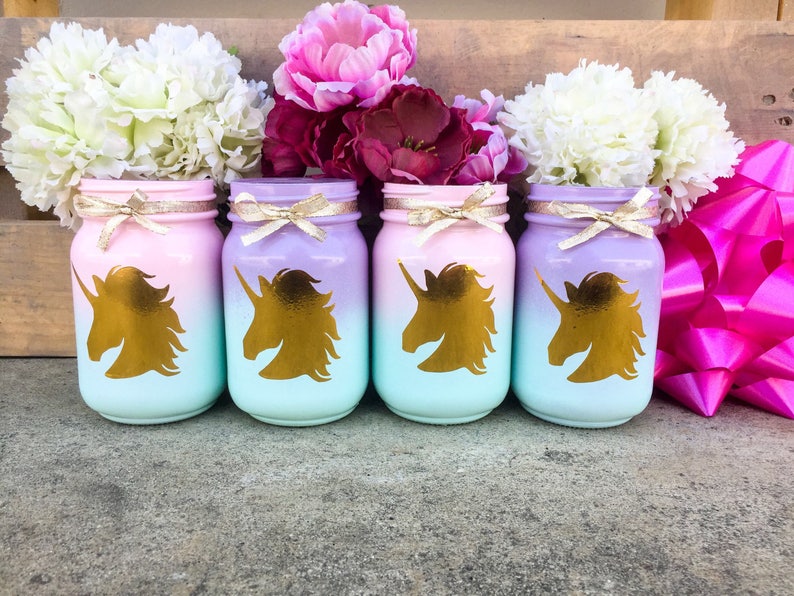 Set of 2 Unicorn Mason Jars from FooFooFancy $16+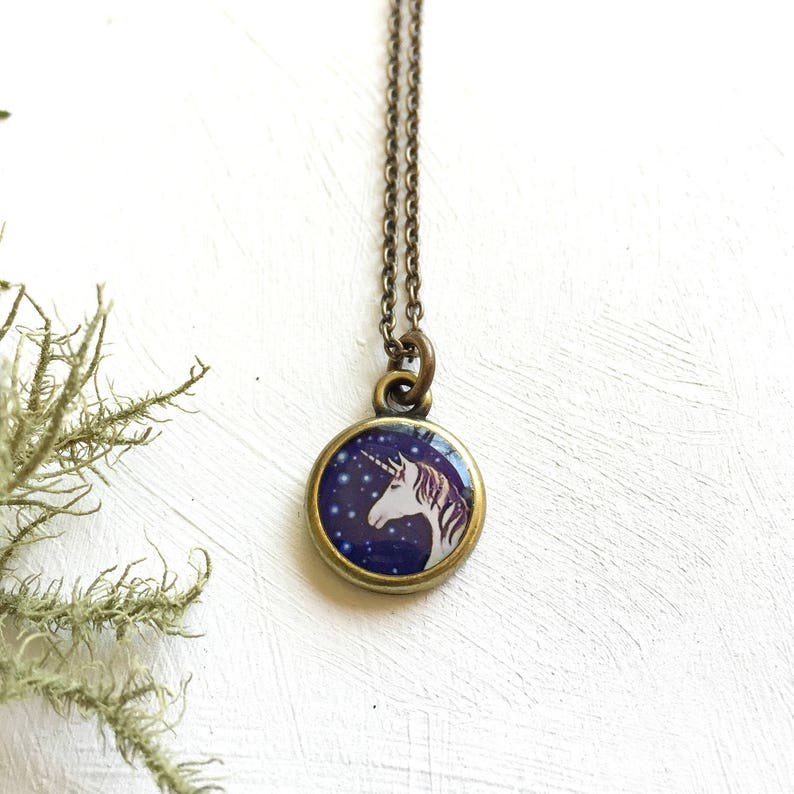 Small Unicorn Necklace from SeedandSky $26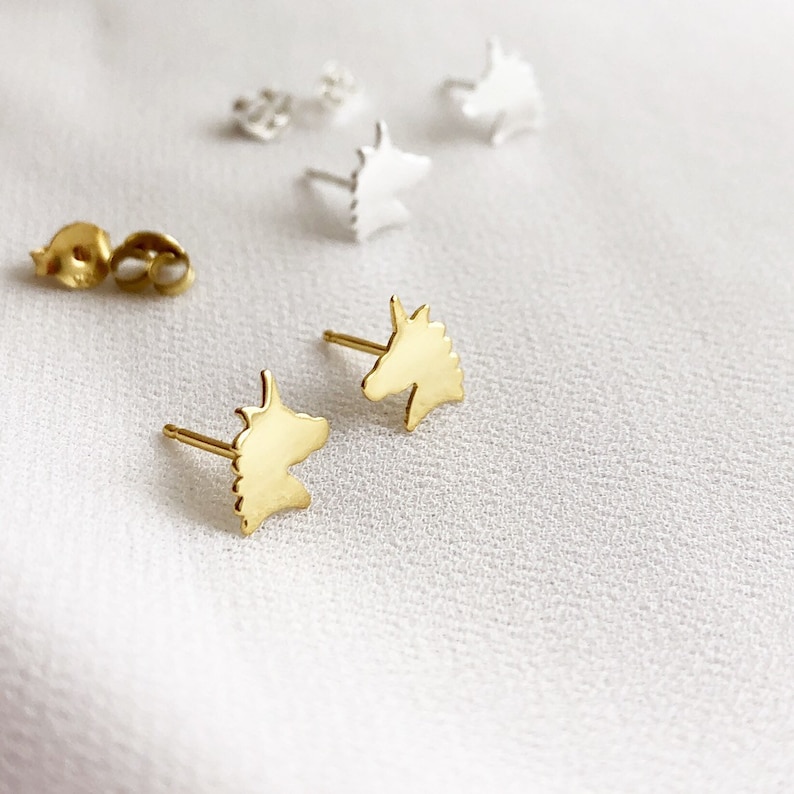 Unicorn Stud Earrings from CoCoWagnerJewelry $18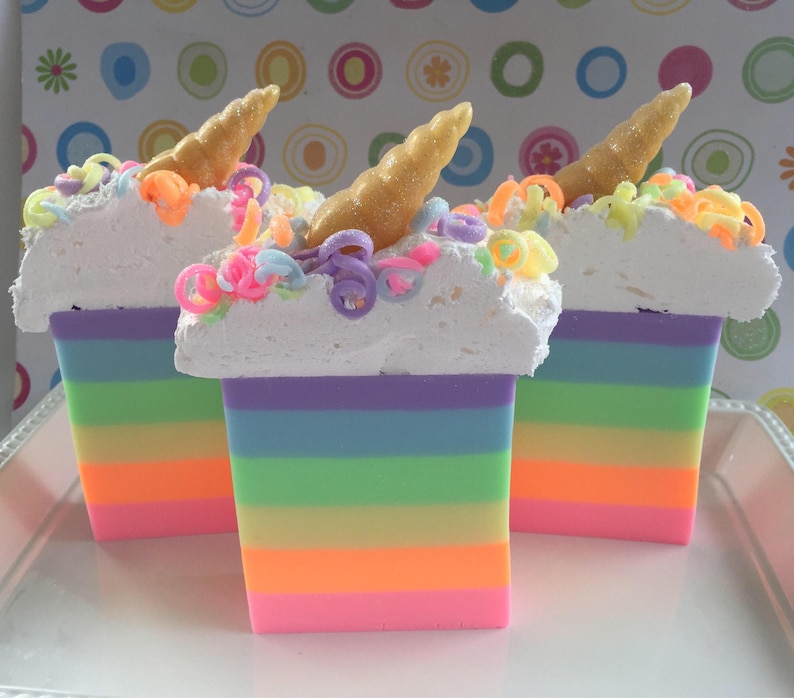 Unicorn Soap from SeasideSoapKitchen $5+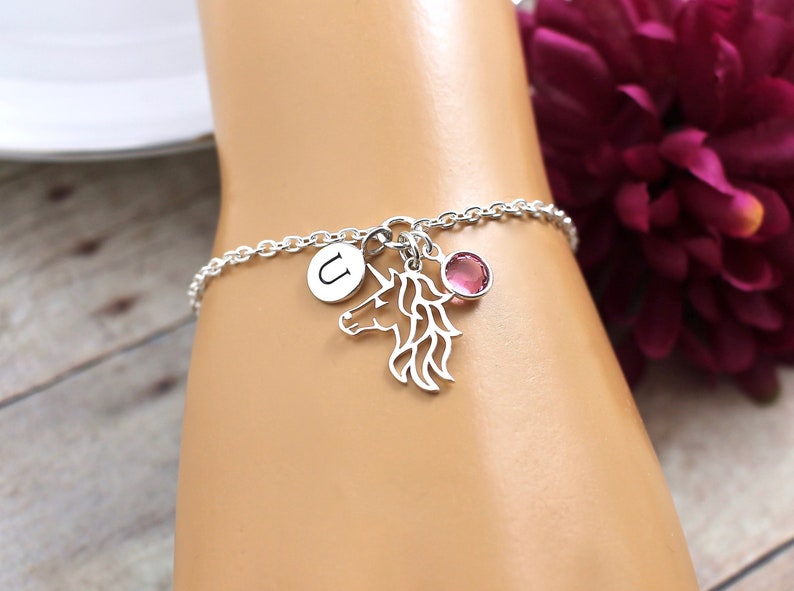 Sterling Silver Unicorn Charm Bracelet from PrettyTwistedJewelry $38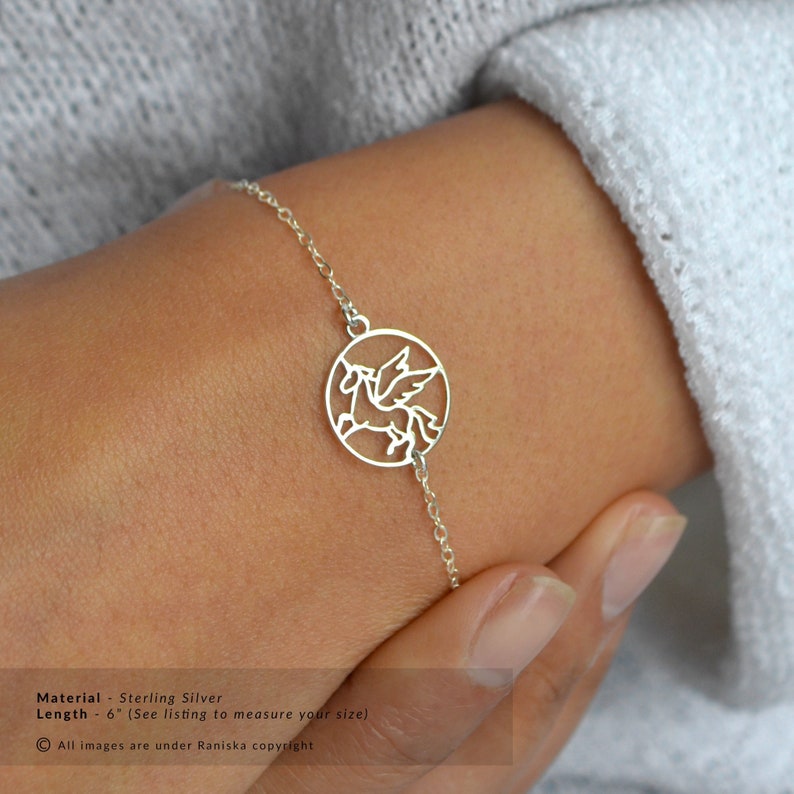 Sterling Silver Unicorn Bracelet from RaniskaByRani $32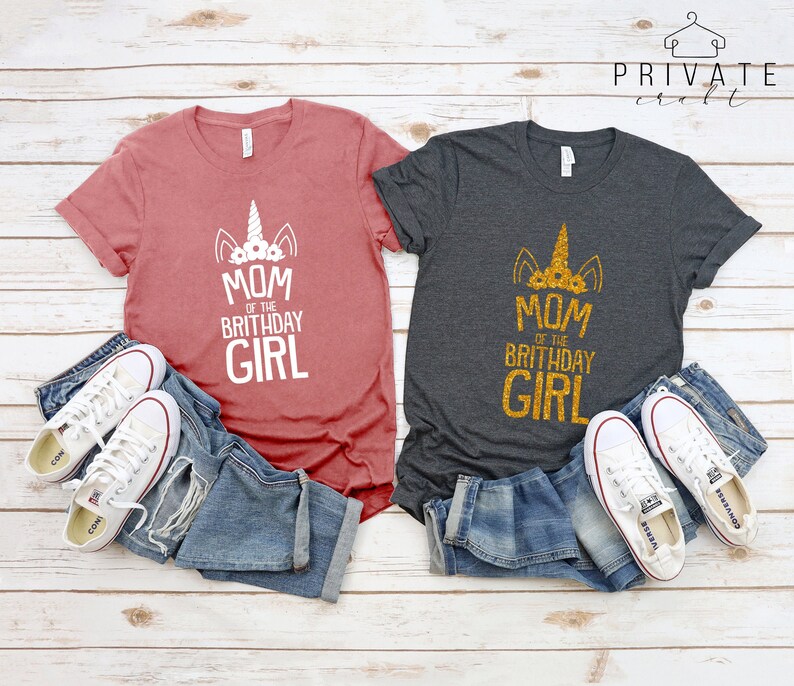 Mom of the Birthday Girl Unicorn Shirt from privatecraft $14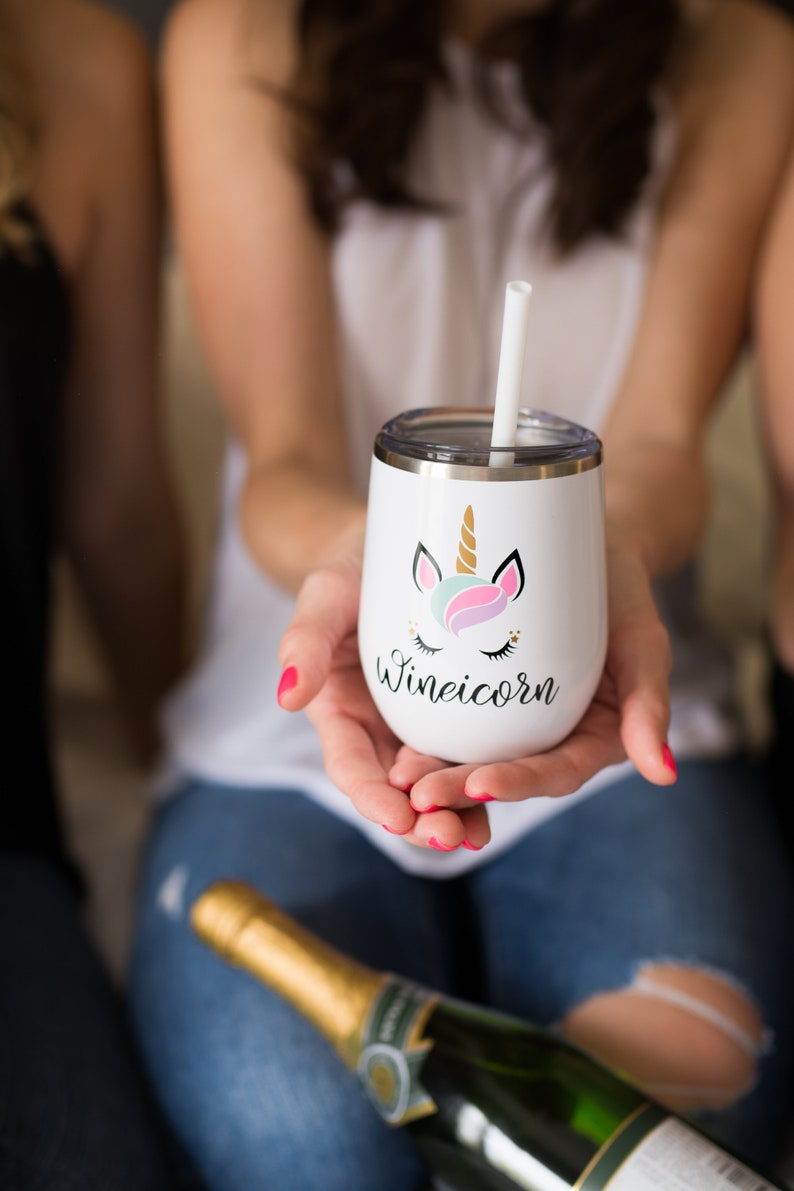 Wineicorn Tumbler from WineNBabies $25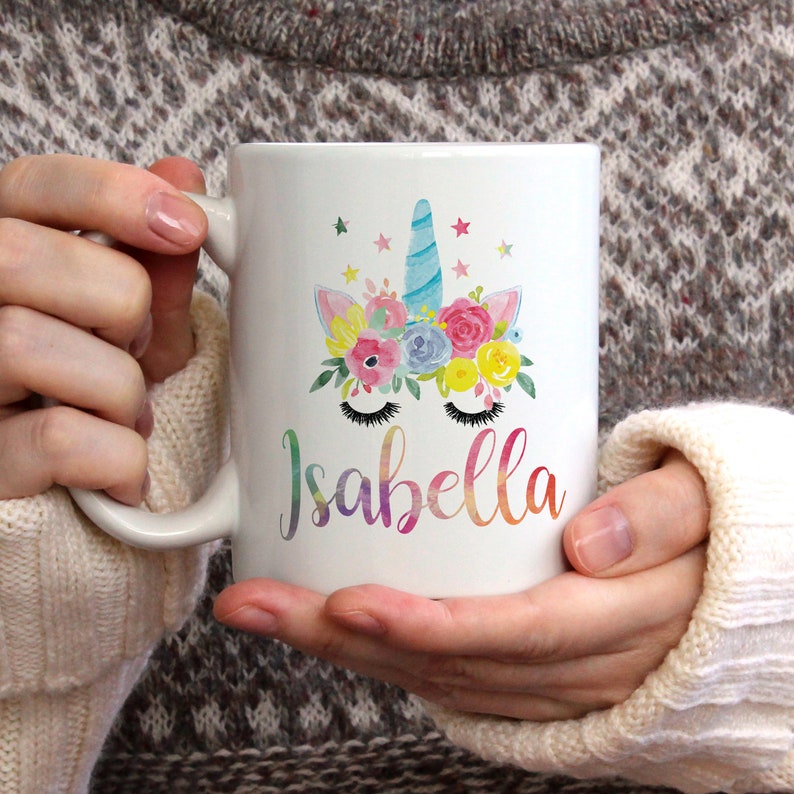 Watercolor Unicorn Mug from CoconutGarden $16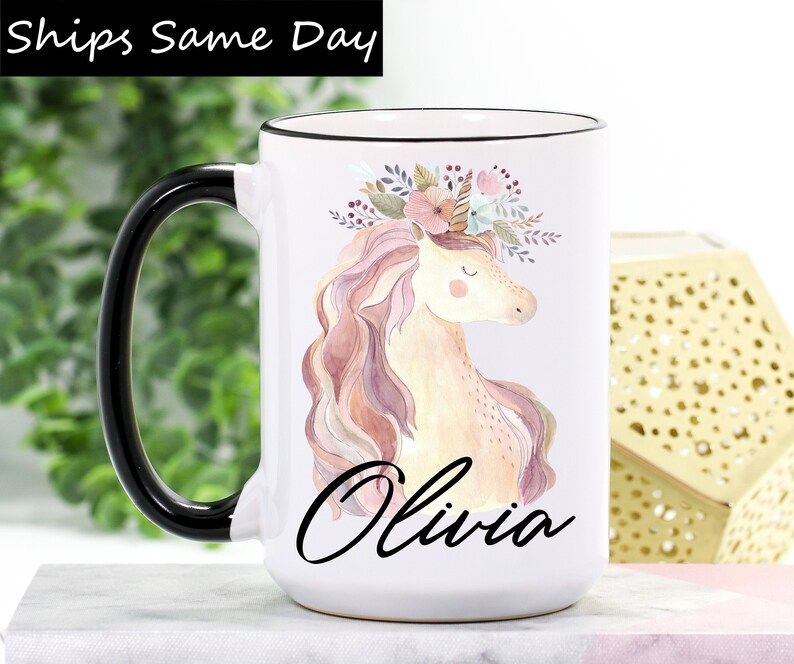 Personalized Unicorn Mug from WimlyMugs $13+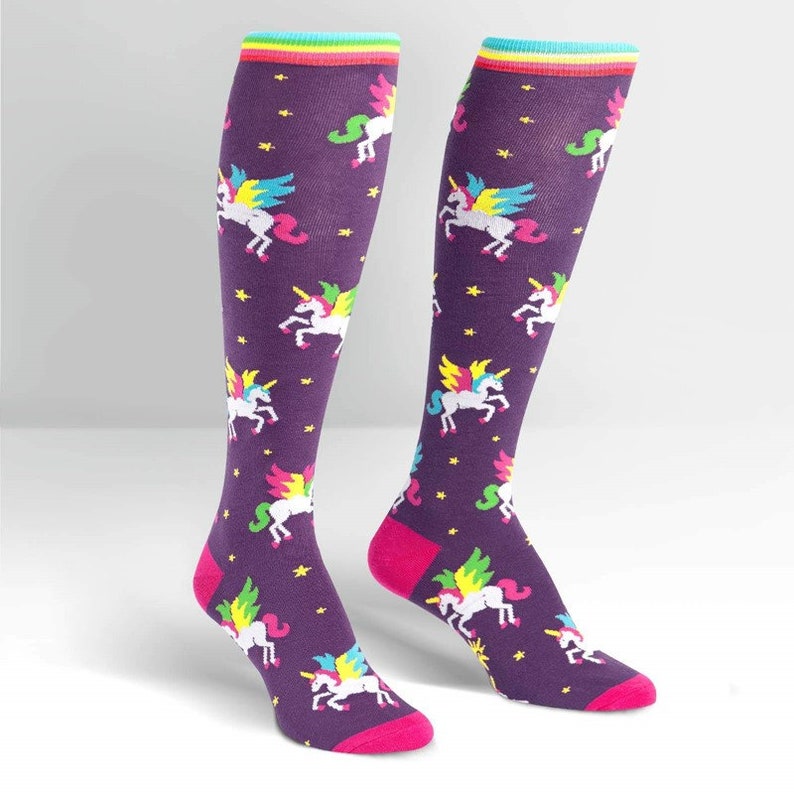 Women's Knee High Socks from TheSeaHouseCompany $11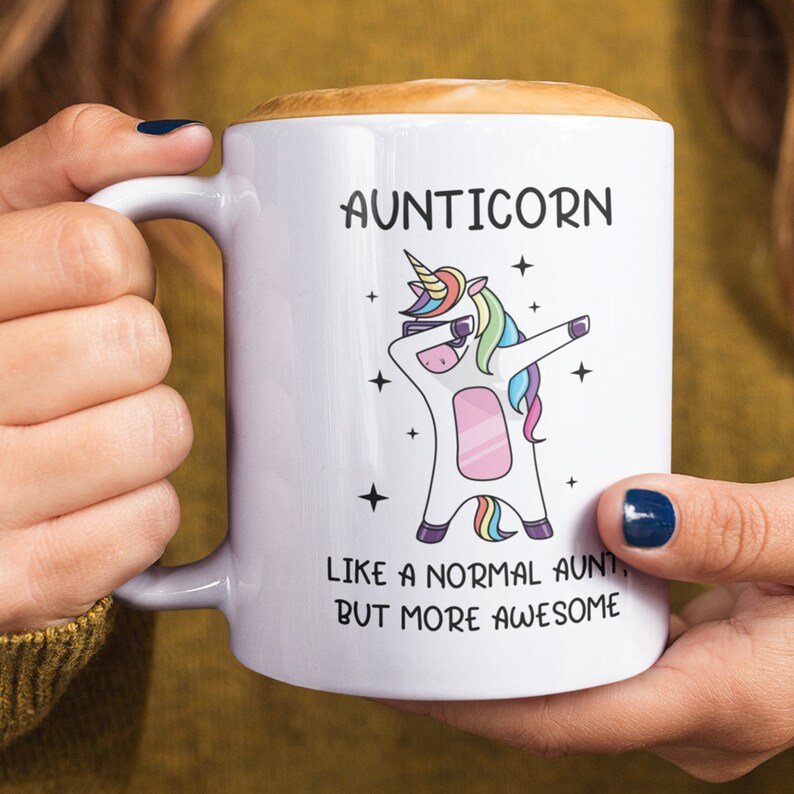 Aunticorn Coffee Mug from AnotherCuppaJoe $16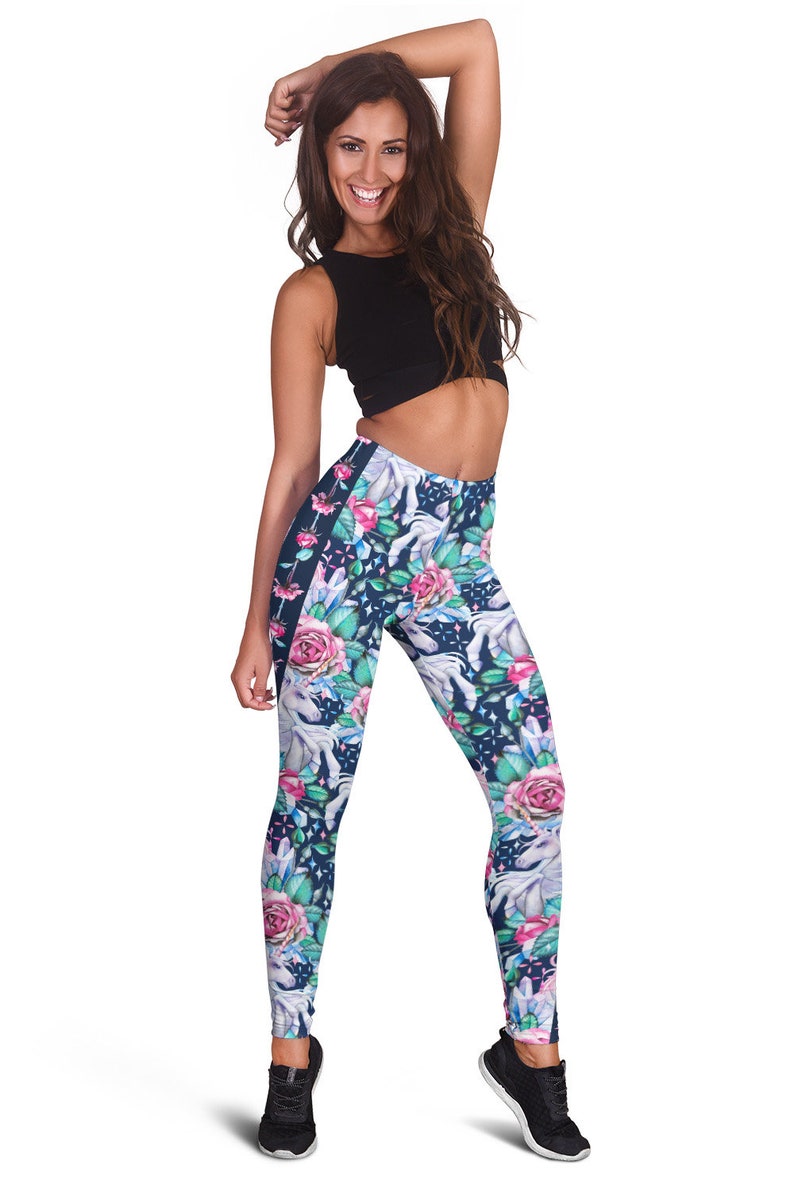 Unicorn and Flower Leggings from freedomlook $40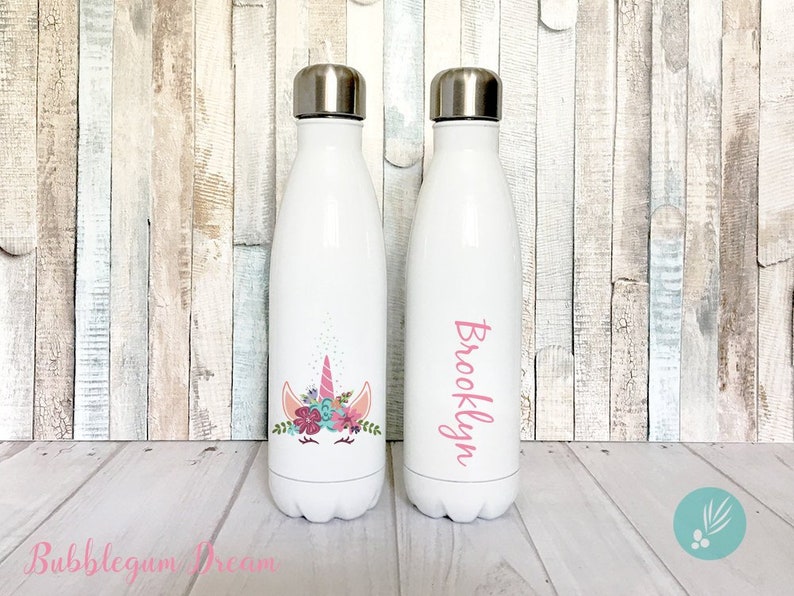 Unicorn Insulated Water Bottle from juniperwylde $29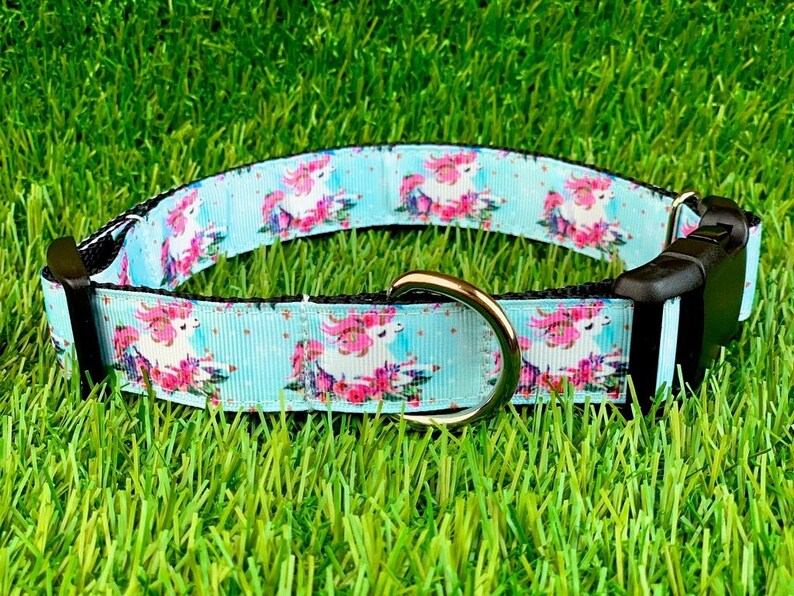 Unicorn Dog Collar from HomeComfortsAndMoore $20+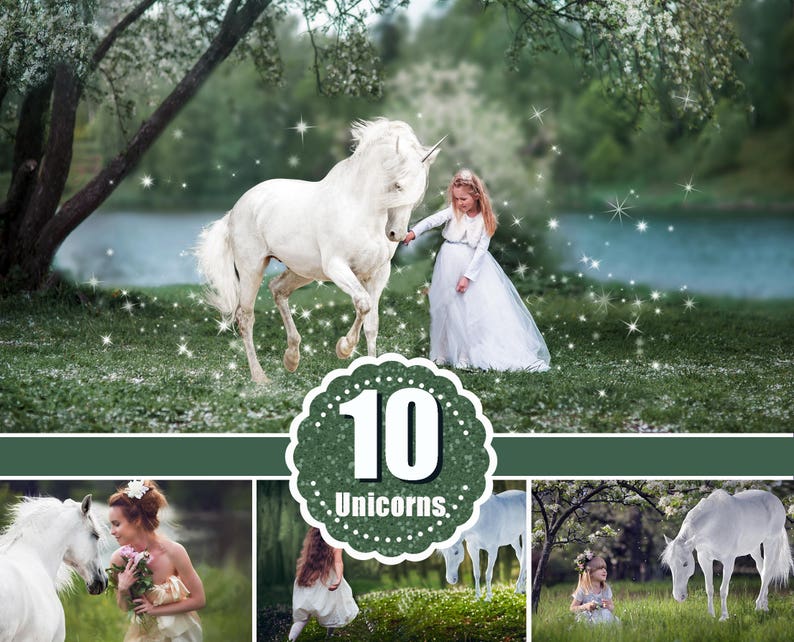 10 Majestic Unicorn Overlays (for Photoshop) from MrOverlay $10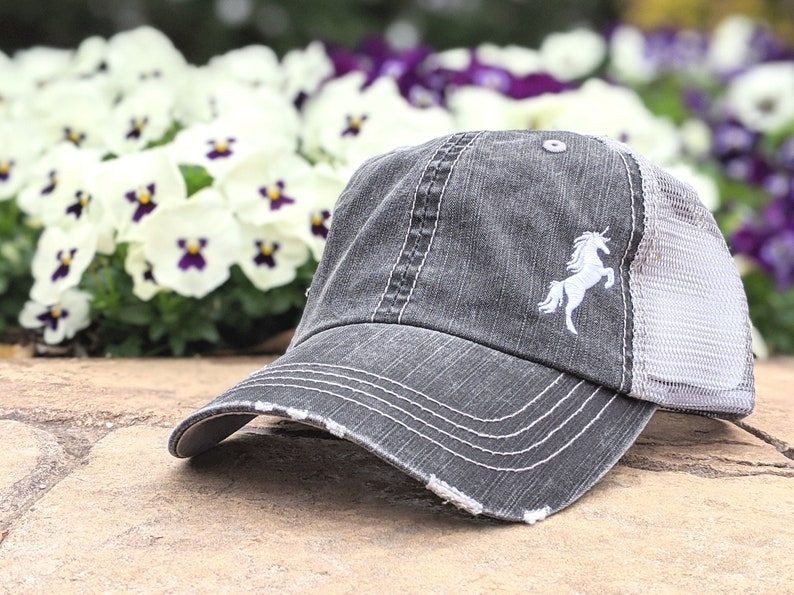 Women's Unicorn Baseball Hat from DistinctHeadwear $18
Linked Up To…
Craft Schooling Sunday – Creative Jewish Mom
Happiness is Homemade Link Party #324 – Design Morsels
Handmade Monday #177 – Sum of their Stories
The Really Crafty Link Party #219 – Keeping it Real
549th Inspire Me Tuesday – A Stroll Thru Life
Fabulous Party #321 – Lou Lou Girls
Your Whims Wednesday #461 – My Girlish Whims
{Wow Me} Wednesday #456 – Ginger Snap Crafts
To Grandma's House We Go Link Party 194 – Chas' Crazy Creations
Thursday Favorite Things #441 – An Artful Mom
Traffic Jam Weekend Linky Party #235 – My Bijou Life
Pin Party #370 – The Pin Junkie
Home Matters Linky Party #284 – Modern on Monticello
Handmade & Otherwise Weekly Link Up 51 – Petals, Pies and Otherwise
Link Your Stuff – Annemarie's Haakblog
Snickerdoodle Create Bake Make Link Party 337 – EyeLoveKnots
Unlimited Monthly Link Party 13 – Grammy's Grid