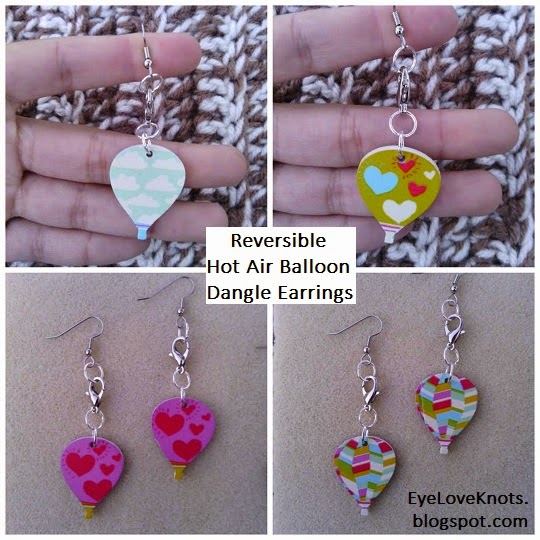 Back in the beginning of February, I shared an Easy Jewelry DIY for Floating Hearts Hot Air Balloon Dangle Earrings. I did say I was going to post this current one just "new week" but I ran into some motivation issues and have left it sitting in my inbox since. Shame on me. Today, that changes!

You can expect to see a new Jewelry DIY from me every Thursday! Barring any unforeseen circumstances.

Onto the tutorial!

While shopping around my local Hobby Lobby, I found the most adorable Hot Air Balloon Charm! Cool thing about them – they are reversible! Today, I will be showing you how to make earrings that take advantage of the reversible-ness of these charms.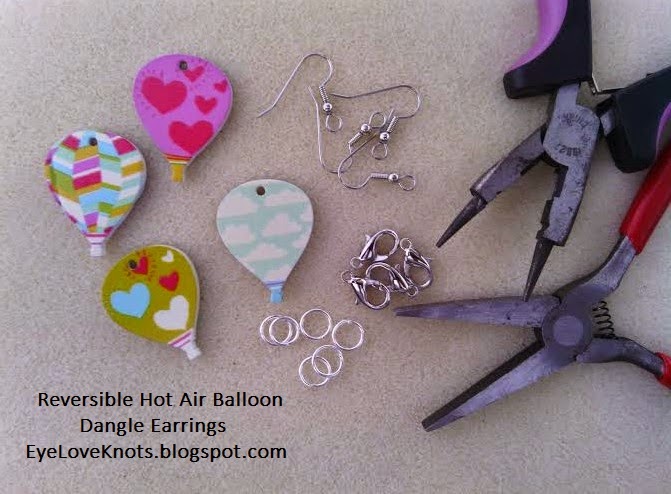 Materials I Used:
     – Hearts & Stripes Hot Air Balloon Charms by Pop Age Timeline
     – Hearts and Clouds Hot Air Balloon Charms by Pop Age Time
     – 12 (6 each pair) Antique Silver 8mm 18 Gauge Open Jump Rings from CanterburyLane
     – 4 (2 each pair) Surgical Steel Ear Wires Ball and Coil – AliCsSupplyShop
     – 4 (2 each pair) 12mm Silver Plated Lobster Clasps – AliCsSupplyShop
     – Round Nose Pliers – I use this pair. I also have a second pair that is more generic from a kit as I like to use two pairs, one in each hand but it's up to you.
Material Notes:
     I use and recommend the jump rings from CanterburyLane on Etsy because they are strong and professional grade. You cannot pry them open with your fingers so with pressure, they will not go anywhere. 

I have found that using the jumps rings purchased at our local craft store, that they are extremely soft and with pressure will open on their own resulting in the loss of bead/charm/pendant/etc. I do, however, have a large stash of them left from before I made that realization. In a pinch, they do work, just use them with caution. I suggest using two together, if you are using these instead of the professional grade – just for added security.

     I would also suggest using the Antique Silver jump rings, instead of the regular silver plated that I used so it fits in better with the lobster clasp and surgical steel earring wires. I just didn't have any on hand. OR, if you don't have ear sensitivities, just use a silver plated lobster clasp and earring wire and your jump rings will fit in just fine.

Time Spent:
     You can have the two pairs of earrings ready to wear in less than 30 minutes.

Measurements:
     Your earrings will dangle down about 2.5″.

Tutorial Notes: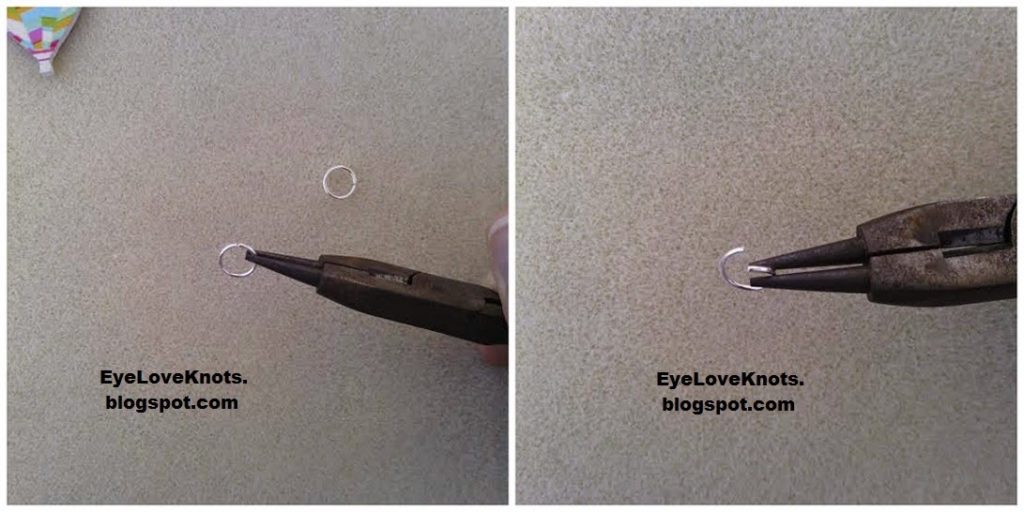 Grab one end of your jump ring with your round nose pliers. 
You will need to grab the other end with another pair of pliers or your fingers for leverage and stability.
Pull open the jump ring TOWARDS you, not side to side.
Jewelry DIY: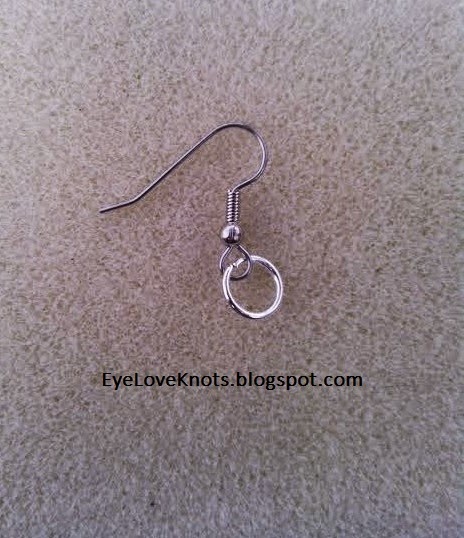 Open a jump ring, and attach it to your earring wire.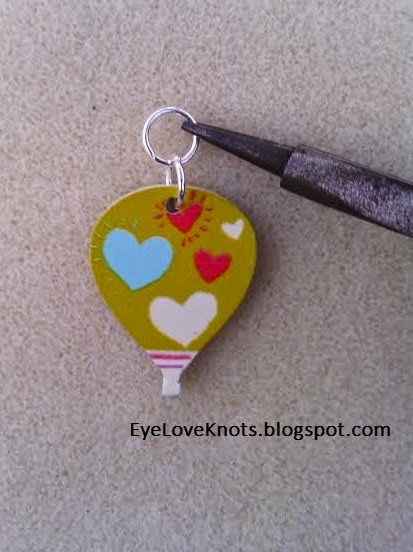 Open a jump ring, and slide it through the hole in the charm.
Then open another jump ring, and attach it to the previous jump ring.
DON'T CLOSE IT! (as I did – oops)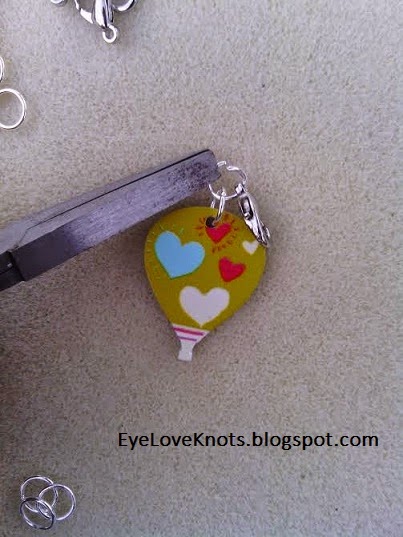 Before you close your jump ring, slide on your lobster clasp.
Then, close the jump ring.
Make sure your lobster clasps go on the same way on each of your earrings, otherwise it won't look right.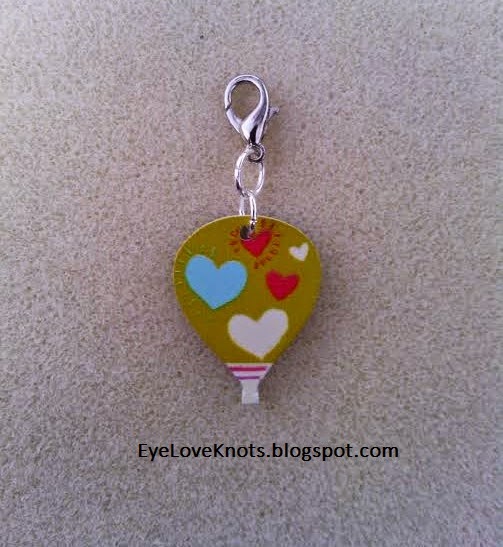 Now, you have the dangle portion.
Think of all the things you can do with this single dangle charm!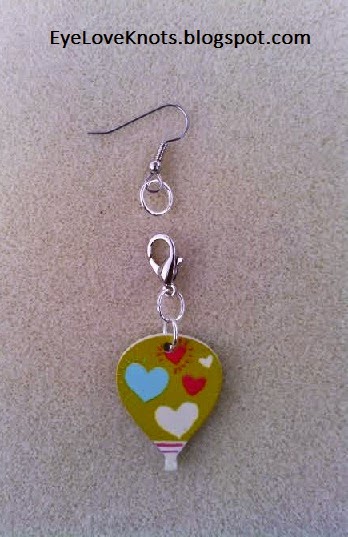 Now, you'll just connect the two pieces. 

Though you've only assembled one pair of earrings, with these charms being reversible, you now have two in one!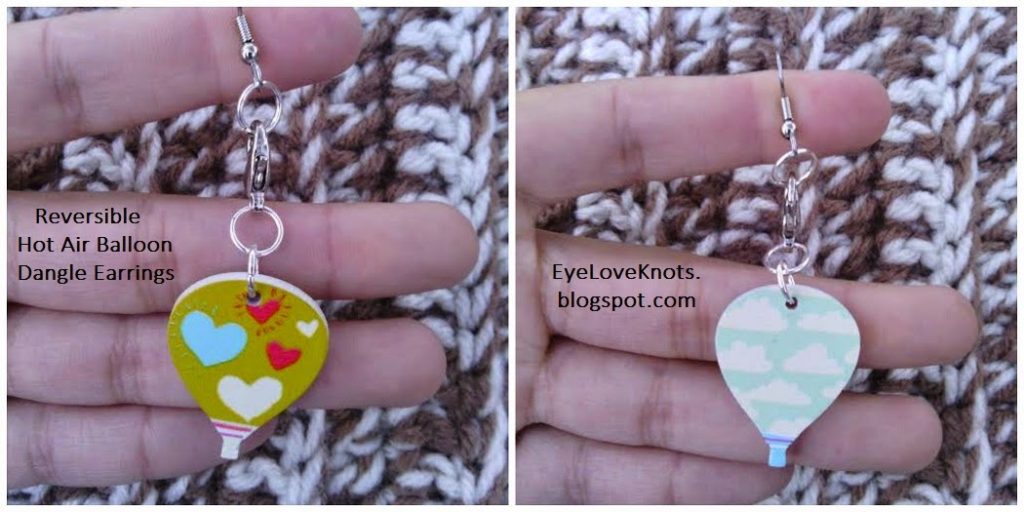 Linked Up To…
Worthwhile Wednesdays #69 – Crafty Allie
Your Whims Wednesday #212 – My Girlish Whims
{wow me} wednesday #206 – Ginger Snap Crafts
From Dream to Reality #168 – The DIY Dreamer
Link Your Stuff Link Party – Lunamon Design
Link Your Stuff – Annemarie's Haakblog
Submarine Sunday #119 – USS Crafty
Bowdabra Saturday Crafty Showcase {May 30} – Bowdabra Blog
Share it One More Time #13 – Vintage, Paint and More…
May 2015 Sharing Time, Week 5 – Raising Memories
Hello Summer, Share Your Creativity Link Party No. 163 – It's Overflowing