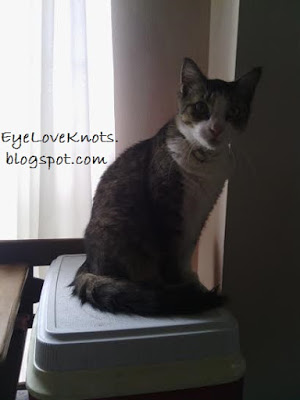 Shiloh patiently waits by the door for someone to open it for him.
Since I was going outside to photograph some crochet pieces,
I let him come out with me. He LOVES being outside, and I LOVE to see him out playing and jumping around.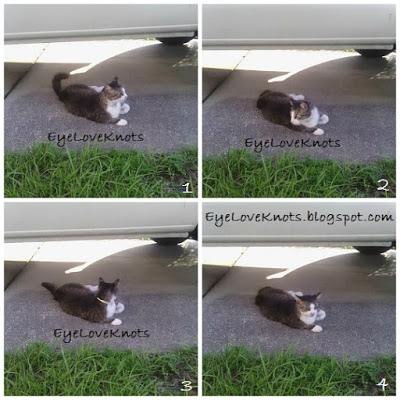 1 –
"I heard you say that this would make such a cute photo if I would just look at you, so I am not going to look…"
2 –
"Hmm still not looking because something over there is more interesting…"
3 –
"Oh wait, what's over there?"
4 –
"Okay, this is as close as you get…"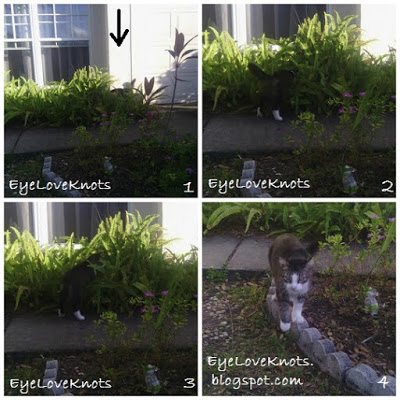 1 –

I spy with my little hazel eyes… Can you find Shiloh? Hehe.
2 –

"I got it, I got it!"
1 –

Shiloh likes to spy on the other side of the street.
2 –

And very sneakily, tries to spy on me too.
3 –

Shiloh enjoying the nice breeze in the open yard.
4 –

Finally, he gave in and came to sit with me on the bench for a few minutes.