Santa Claus became a very popular icon here in the United States back in the early 1800's, during which time several storefronts developed the idea of attracting shoppers with Live Santa's, and Clement Clarke Moore wrote the story we all still know and love – 'Twas the Night Before Christmas. Today, Santa is known by many names and images, but still a jolly gift giver that brings us all lots of joy and happiness around Christmastime. Visit History.com for more information on the Origin of Santa Claus. And read on to see how some of my friends celebrate!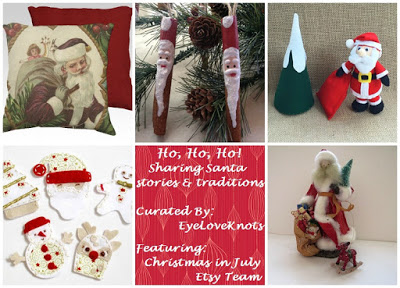 I reached out to my fellow Christmas in July Etsy Team Members and was able to put together this Sharing Santa Traditions post. Make sure you come over and check it out! And see how some of my fellow Etsians celebrate.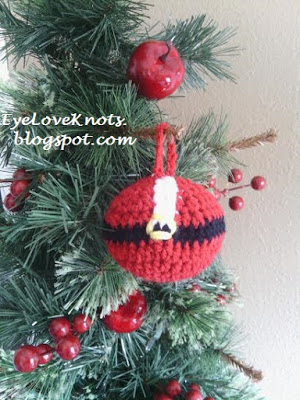 Personally, I make a point every year to visit with Santa and get my picture taken. When I think of Christmas, that is definitely one of the things I get really excited about! And though I do have a grown up Christmas list, I always ask for the same thing – Peace and Happiness. I chose to feature the Santa suit in my Santa Bauble Ornaments because it was the first thing that came to mind when I thought of my visit with him. How soft the red velvety suit is, with the fun, fluffy white trim. I had a lot of fun working up these bauble ornaments for gifting and have since made a few for my own tree.
I also reached out to my fellow blogger friends to see what kinds of traditions they had to share.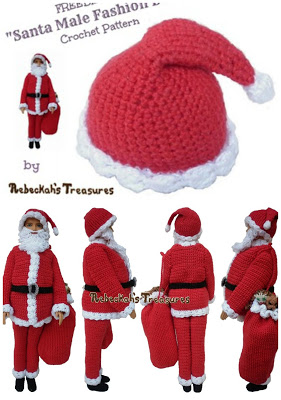 Regarding her Holiday Tradition, she says, "My youth was mostly spent in Canada, so we grew up celebrating and opening presents on Christmas Day. We always got to open one present each on Christmas Eve, and a group present which was always a new movie and a new game. We would usually watch the new movie that night, and/or play the new game together. Santa would come only when we were fast asleep and when we woke up there would be lots of presents under the tree. My mom would hide them, and only put them out before she went to bed. When I was 17, I was let in on the secret and helped my mom do this for my younger siblings. We would always prepare a special breakfast casserole called "Christmas Morning Wife Saver" on Christmas Eve. It would be in the oven while we were opening presents the following morning. Later in the early evening, we would have a turkey dinner with all sorts of yummy fixings. Each December, we would also make new ornaments to add to our tree that year. Almost all of our ornaments we handmade and all were beautiful. We made angels, snowflakes, icicles, bobbles and so many fun things. We would decorate the tree as we sang and danced to our favourite Christmas tunes. This is probably my most favourite Christmas tradition."


With the season about to come to a conclusion, I would love to see your handmade items that represent your Santa and/or holiday tradition to you, and hear your stories! Please share in the comments 🙂