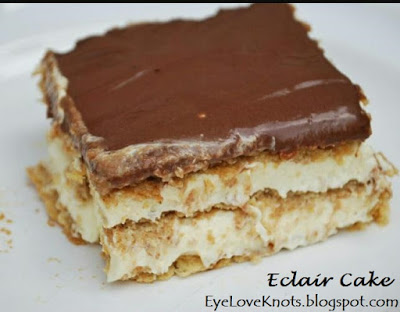 This is one of the most simple, easy crowd-pleasing desserts I have ever made. It takes about 10 minutes to prepare and will disappear in less than half that time.
My first experience with this dessert was at a family reunion about 10 years ago. Since then, I have made it numerous times and always get the best compliments. Even the most picky eaters love this delicious dessert. It has such a lovely creamy texture with a sweet hint from the graham crackers. Followed by a punch of chocolate on top. What could be better?
I most recently made this last week for a family dinner. It was the perfect ending to a hearty meal. Even those who have had it before said it was even better than they remembered. I prepared it the day before as suggested and by dessert time it was so easy to pull out and serve. Many people went back for seconds. It's also another great recipe to have your kids assist with.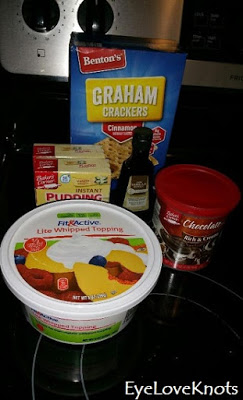 I slightly altered the recipe, one ingredient unintentionally. I don't usually use cinnamon graham crackers, but my kids were helping shop and grabbed that one instead of the honey flavored. It turned out to be a yummy mistake. It gave it a slightly sweeter taste, which is always a good thing in my eyes. No one seemed to notice it wasn't supposed to be like that. I also added some vanilla extract. About a teaspoon. I love the extra enhancement vanilla extract gives to baked items. So I always add a little extra and every recipe or at a little if it doesn't include it.