Patriotic DIY and Craft finds including a red, white and blue mini cake recipe, clay ice cream pendant DIY, Flip Flop wall art, star free crochet pattern, and a sweet bistro appliqued dishcloth.
I was just looking at my calendar today while scheduling posts for Facebook, and I noticed that the 4th of July is right around the corner – wow! Really brings to my attention that my wedding is too – it's less than a month away! Oh boy. Well, I figured this week would be a good week for some Patriotic finds together with Summer.
I always love to share awesome patterns, tutorials, and finds with ya! If you would like to see a review on any of them, feel free to drop me a line!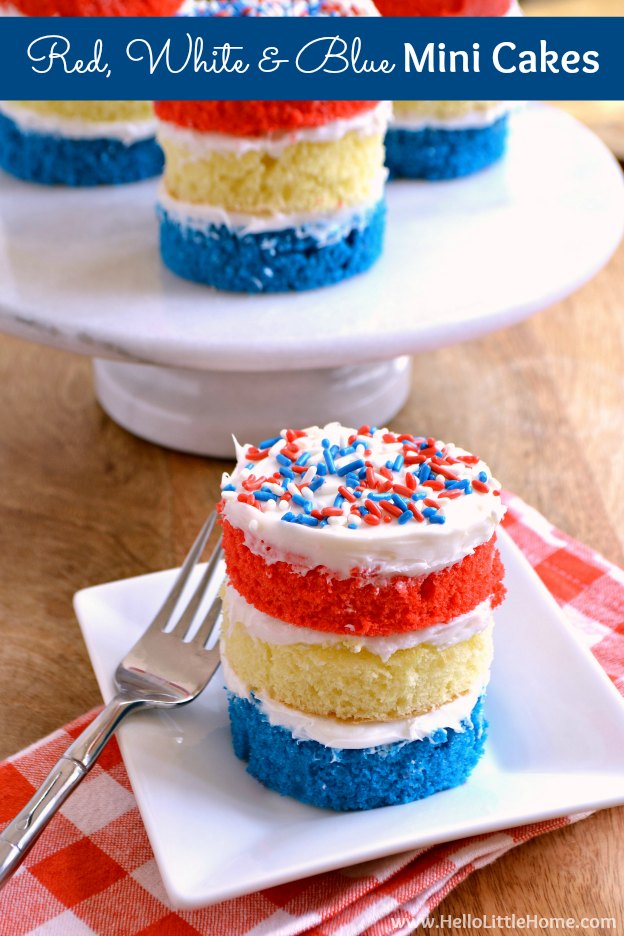 The first time I saw Ginnie's Mini Ombre Cakes I thought how cute and genius! I love that they are individual for easy serving, and the color changes are so fun. With the sharing of the first Mini Ombre Cakes for Valentine's Day, to the remake for St. Patrick's Day to these Red, White, and Blue Mini Cakes, it's obvious that this is a very versatile cake recipe that in a few simple steps, can help celebrate any season, holiday or occasion. Picture separate pink and blue ones topped with edible pacifiers for a gender reveal, or neon pink, green and blue topped with edible flowers or a pair of sunglasses for a groovy summer party, or even two chocolate layers with an orange layer sandwiched in between topped with black and orange sprinkles for a Halloween party. There are so many fun options. Can't wait to see what combination Ginnie shares next (or you!)! Great tip in here about how to get the white cake to actual come out white, instead of yellow.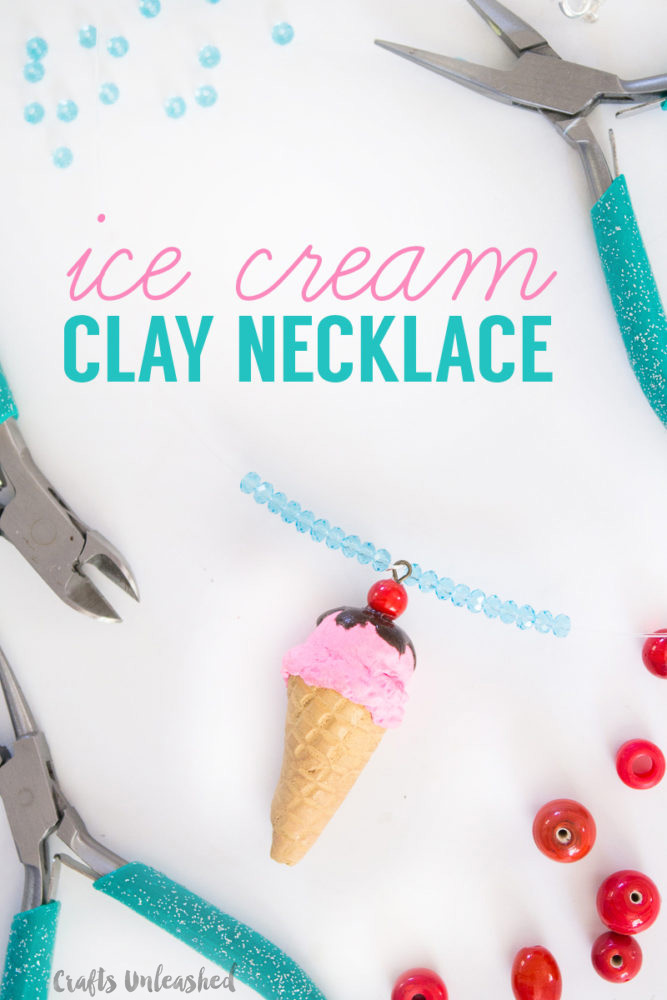 Jewelry/Beauty Find – Clay Ice Cream Necklace DIY (Photo Tutorial) from Crafts Unleashed:
I have been wanting to try working on clay miniatures for a while now, but I haven't actually sat down to try my hand at any yet. I really love this Clay Ice Cream Cone pendant turned into a necklace, and think it would also make a cute pair of earrings, a keychain or as a zipper pull. This photo tutorial makes the idea of working with clay look a lot less intimidating, and even shows a great tip on making the hot fudge, which could come in handy later with other clay projects.
PS Did you know that here in the US, July is National Ice Cream Month? Specifically, the third Sunday in July is National Ice Cream Day! It wasn't until putting together this post that I realized it.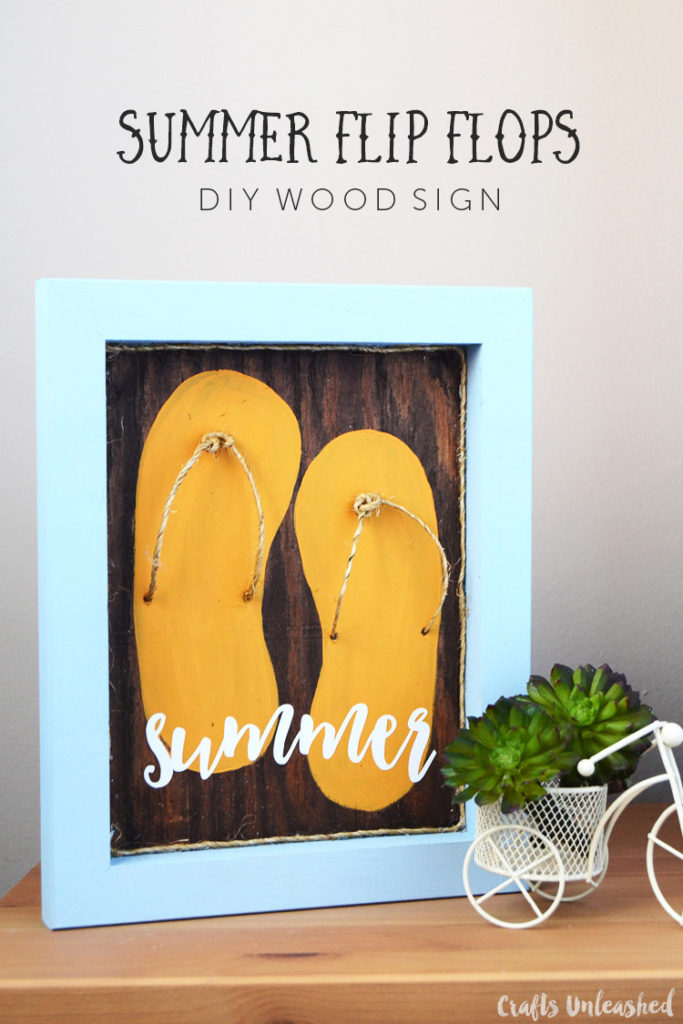 This piece is awesome! The flip flops are so cute. I love the addition of the twine for the toe piece and straps, and the bright pop of the yellow color. This really screams 'summer' even without the added vinyl, which you could easily replicate with some paint, or perhaps your family name. Imagine a fun set for your gallery wall, similar to this with a beach ball on one, and a coconut drink with straw on one, and a bikini on one. There are several other possible options. What would you paint for your wall?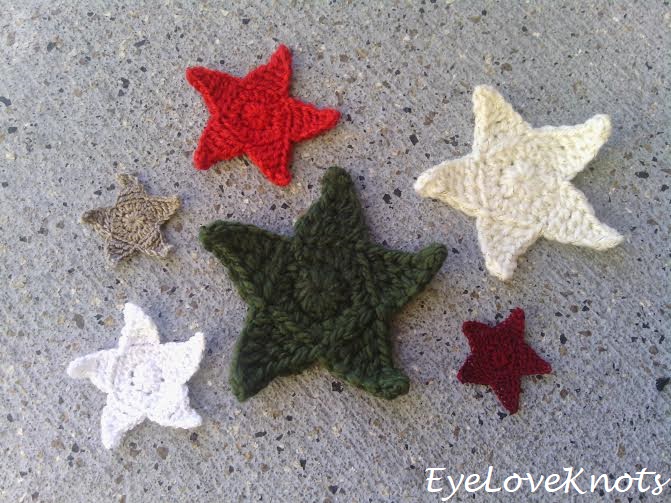 Yarny Find – Star Applique in 6 Sizes (Free Crochet Pattern) from EyeLoveKnots:
This Star applique would be perfect not only as an easy last minute patriotic project, but also for decorating around Christmas and New Years or could even be turned into stars for a baby's nursery. This is one basic crochet pattern that shows how changing yarn weights and respective hooks gives you endless possibilities.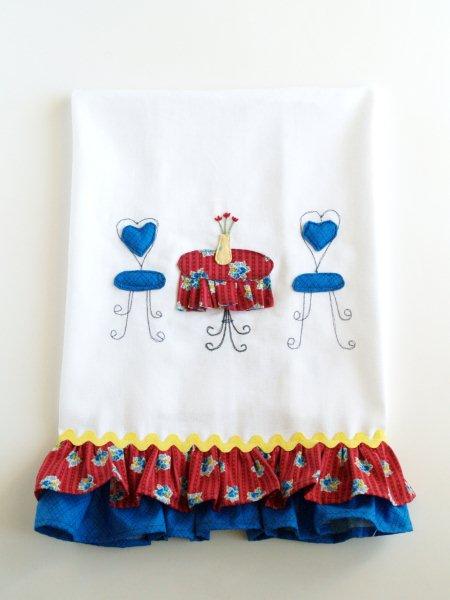 Ice Cream Parlour and 4th of July? Well, I probably wouldn't have paired those two together, but I think of ice cream when I think of Summer so why not? The little floral print on the fabric is so cute! And with the patriotic colors, it fits perfectly for the Memorial Day, 4th of July and all Summer long! Full tutorial with photos.
Join the EyeLoveKnots Crafting Community on Facebook to share your creations, and see what others are up to!