Fall Recipe and Craft Finds including a caramel sauce recipe for gift in a jar, football earrings, cinnamon sugar foot scrub recipe, adorable football free crochet pattern and a sweet fall cross stitch pattern.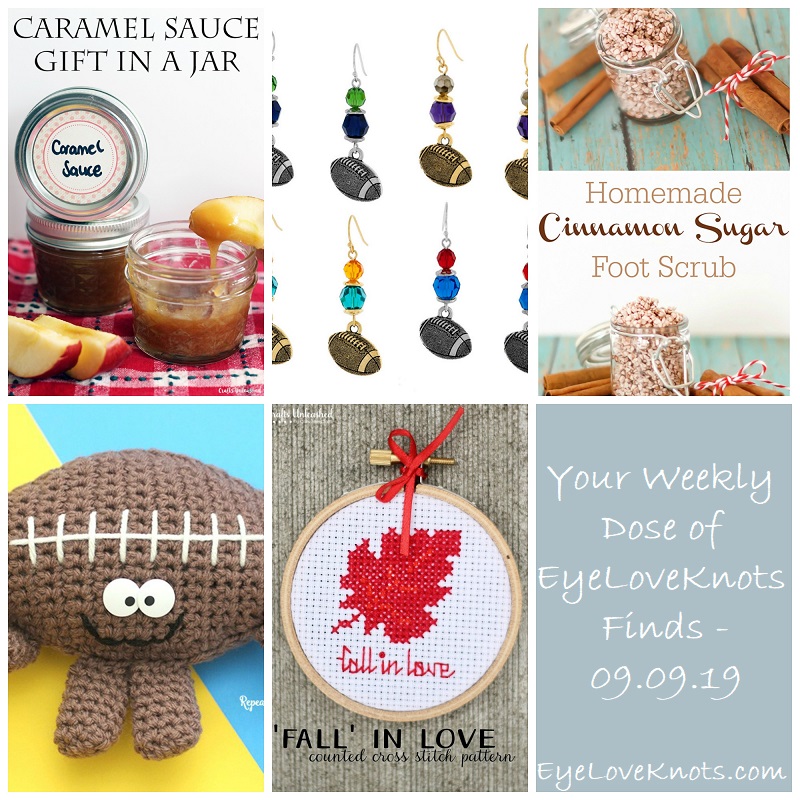 This week is all about Fall and Football!
I always love to share awesome patterns, tutorials, and finds with ya! If you would like to see a review on any of them, feel free to drop me a line!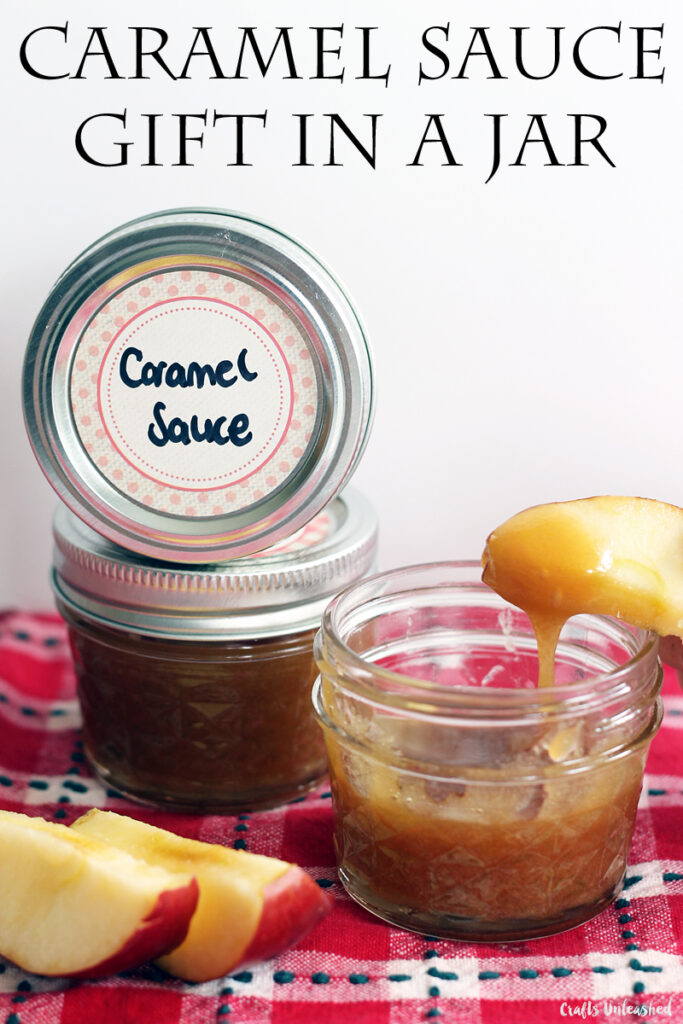 Who knew making your own Caramel Sauce would be so easy!
In this recipe tutorial, the finished caramel sauce is packaged up for gifting, but you could also stock up for home snacking and baking. You could use this caramel sauce over ice cream or frosting, as shown with some apples, or drizzled over some pancakes. Mmmm!
Another gift idea for ya! Include a way to use the caramel sauce – like a cupcake recipe that requires the use of caramel sauce! It would make a great housewarming/hostess gift, gift to a teacher, coworker or neighbor or to a foodie. Gifts in a Jar are always pretty popular, just keep in mind, this caramel needs to be refrigerated.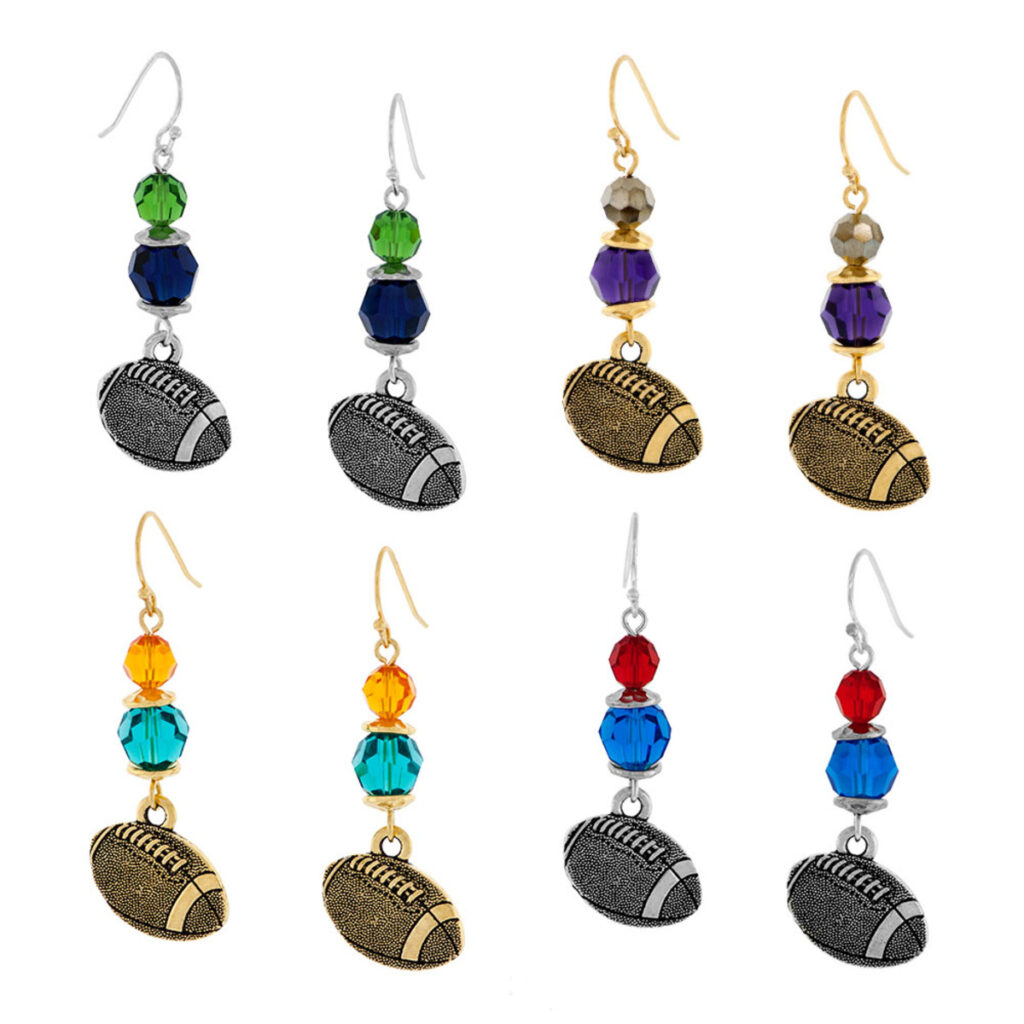 I think these are such fun earrings! And so simple to put together. I think the toughest part will be deciding on the order of your colored beads, and which football charm to choose. The one shown is fun, simple and matches great with the piece, but there are other football charms available, including enameled options, or you could use a button, OR you could match the sport – baseball, soccer, etc.
These Team Spirit Earrings would be quick and easy to make to sell at a school function, make a great gift – especially to your teammates, and don't require a lot of supplies or investment. You might even have colored beads in your stash that meet your needs.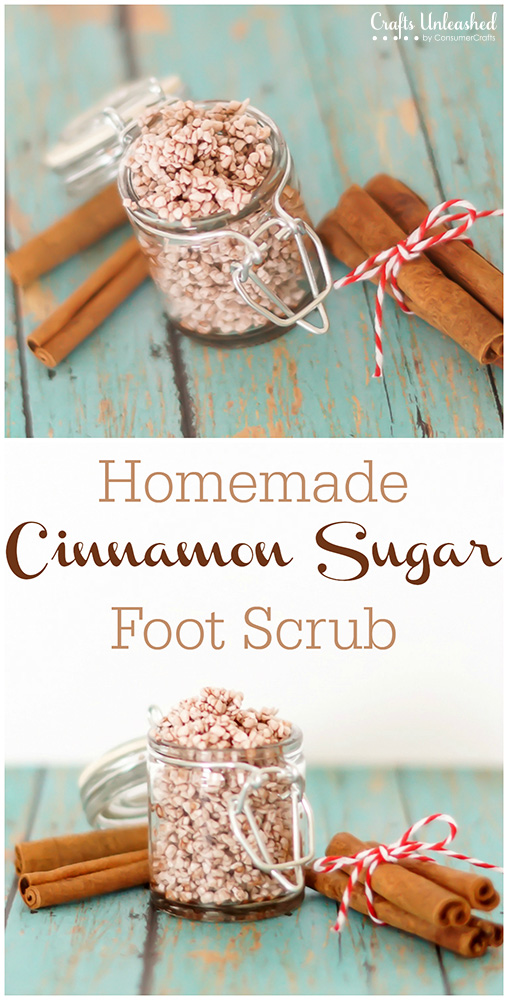 This Cinnamon Sugar Foot Scrub is perfect for gift giving, or for pampering yourself with. You may even get lucky at your next Mani/Pedi if you bring some with you. Made with Pearl Sugar, this scrub is ideal for only rough skin, making this perfect for feet. If you intend to use this scrub elsewhere, use a finer sugar. Also! In case you didn't know, many people are allergic to cinnamon on their skin – not necessarily to eating it, so I greatly recommend testing out on a small part of your body/foot first.
As mentioned before, this would make a great gift! Consider packaging it up with a foot scrubber, and some new nail polish, or a new pair of house slippers, like my Women's Quick and Easy Slipper Socks (Free Crochet Pattern).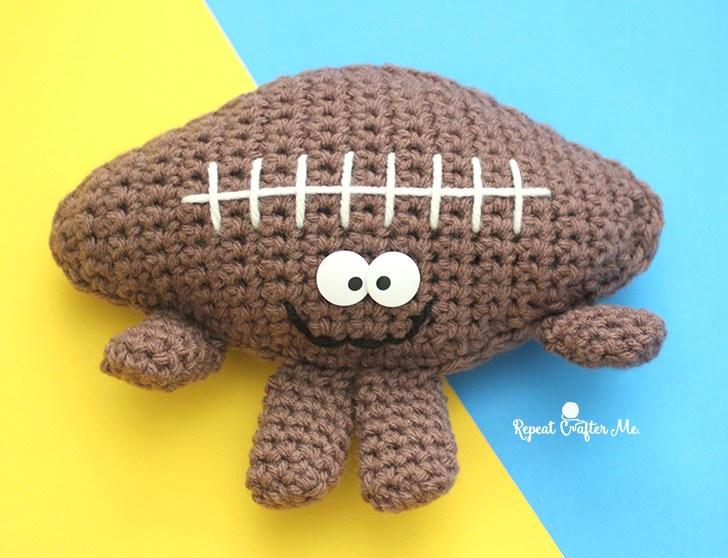 This little Football Cuddle Buddy is so cute, and a fun way to kick off football season! Make him for your kids to cuddle with, or to sit on your shelf during the season. I think it could also make a quick and easy project to make for a school's football function to sell as a fundraiser, especially if you get a couple people to work up a couple.
I think if I were to make this, I would use a Super Bulky (#6) weight yarn so the football would come out larger, and be more of a pillow, though as mentioned before, as is could make a good shelf filler.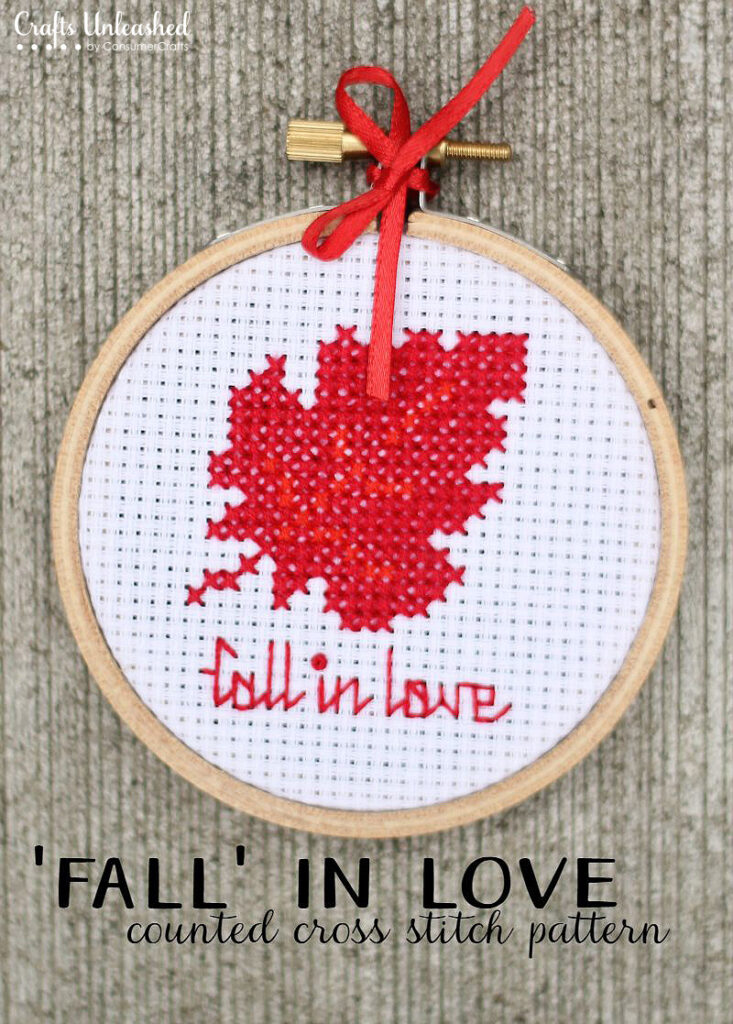 Stitching Find – Fall in Love Cross Stitch Pattern from Crafts Unleashed:
I have a confession to make… I have yet to finish a cross stitching pattern on aida cloth…::sighs::… I find the small fabric frustrating to deal with. All the cross stitching projects I have completed, have been worked on crocheted fabric. But, I think this "Fall in Love" Cross Stitch Pattern is right up my alley for attempting another. It's simple and small, and should be able to be completed in an evening – maybe two.
Free pattern is included in this tutorial, and link is included for photo tutorial of stitches used. If you haven't give cross stitch a try, please do! It is quite fun, and produces great little pieces you can use and/or decorate with.
Though you see this piece still inside the embroidery hoop – which you can leave just as is and hang, you could also work this pattern onto a tshirt or purse pocket, frame and display, glue to a card with a round cut out to show off stitching, or even try with a crocheted fabric, as is my favorite.
AND! Know anyone getting married this fall? Wouldn't this make the cutest wedding gift?!
Join the EyeLoveKnots Crafting Community on Facebook to share your creations, and see what others are up to!