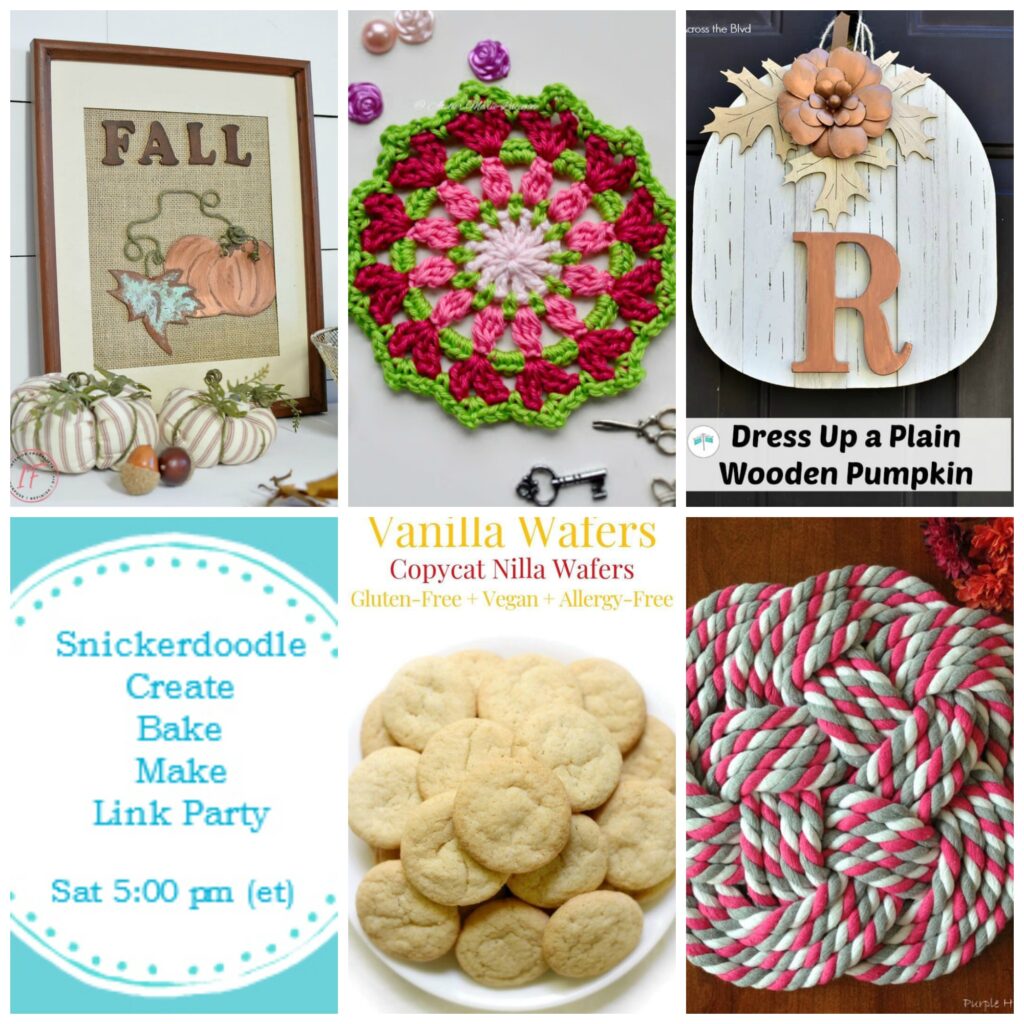 Welcome to the Snickerdoodle Create Bake Make Link Party 300!
This week was an odd one for us. Living in Central Florida, we were preparing for Hurricane Dorian, which fortunately for us, stayed off the coast, and really had no affect on us. Seemed like everything closed down on Tuesday – even the post office! But what we saw was some winds, and short bands of rain off and on. If you are in an affected area, or South Carolina, you are in my thoughts!!
Aside from this, I am just working away on my #10 crochet thread scarf, which is almost done, and will be ready for sharing on the blog next week, window shopping ModCloth for Fall Finds – am having trouble deciding what I want to buy first, and working on a dress version of my Tessellated Triangles Sweater to go along with this most's CAL (Crochet-a-Long).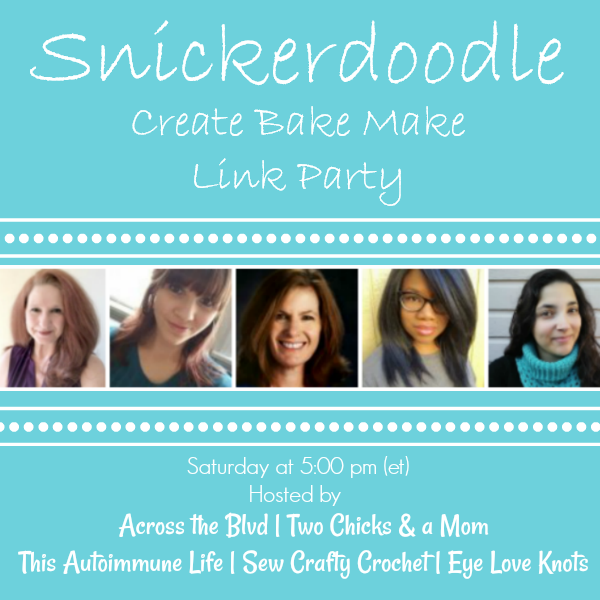 Please follow your hosts on one or more social media platforms. We'd love to connect! Let us know you're following from the party. We'd love to follow you back!
Each hostess chooses her own features, so be sure to stop by for a visit!
Beverly and Gloria – Across the Blvd
(Blog / Pin / Twitter / FB / Instagram)
Staci – Two Chicks and a Mom
(Blog / Pin / Twitter / FB / Instagram)
T'onna – Sew Crafty Crochet
(Blog / Pin / Twitter / FB / Instagram)
Roseann – This Autoimmune Life
(Blog / Pin / Twitter / FB / Instagram)
Alexandra – EyeLoveKnots (that's me!)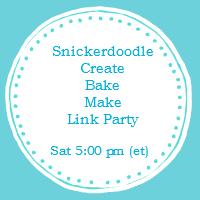 We'd love for you to add our party logo to your party page!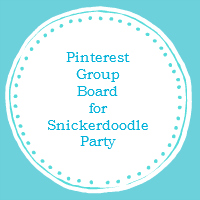 After you link up at the party, follow all of the co-hosts on Pinterest and then send an email request to join the board to [email protected] Please include a link to your Pinterest profile, as well as the name of your blog.
Snickerdoodle Create Bake Make Link Party 300 Features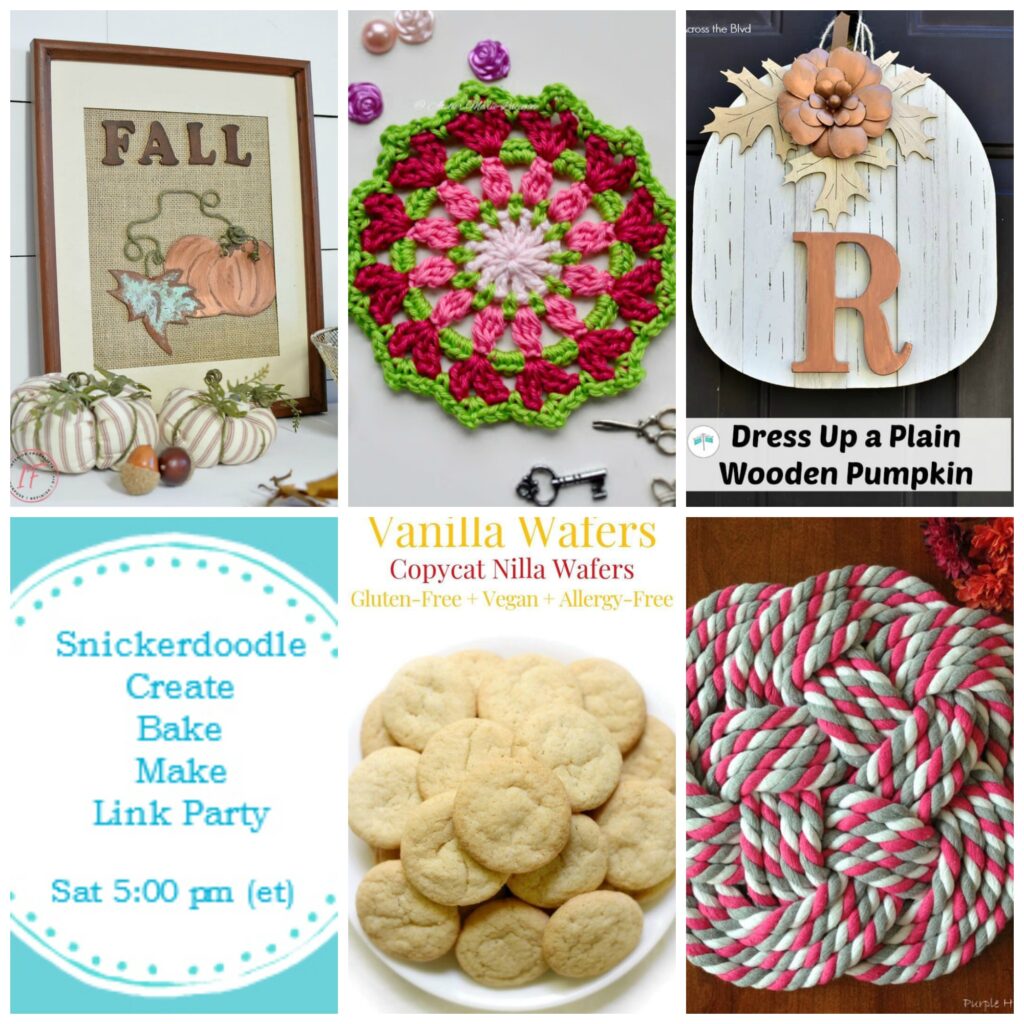 Features are pinned to our Party Board. Please pin from the original source.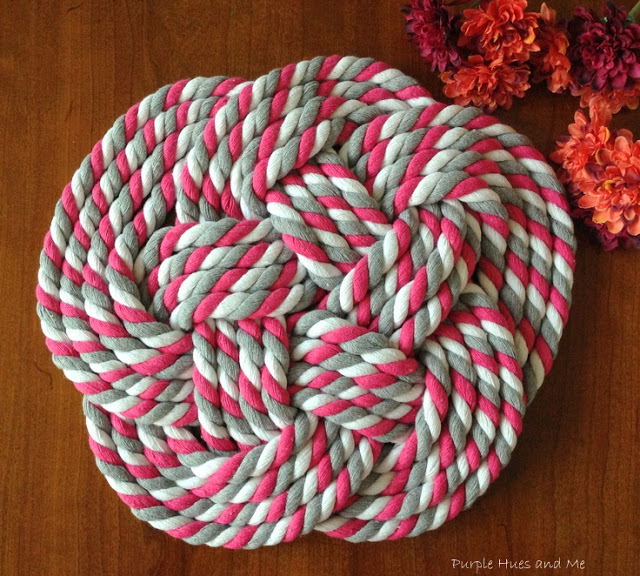 Most Clicked
Decorative Nautical Knot Table Mat DIY – Purple Hues and Me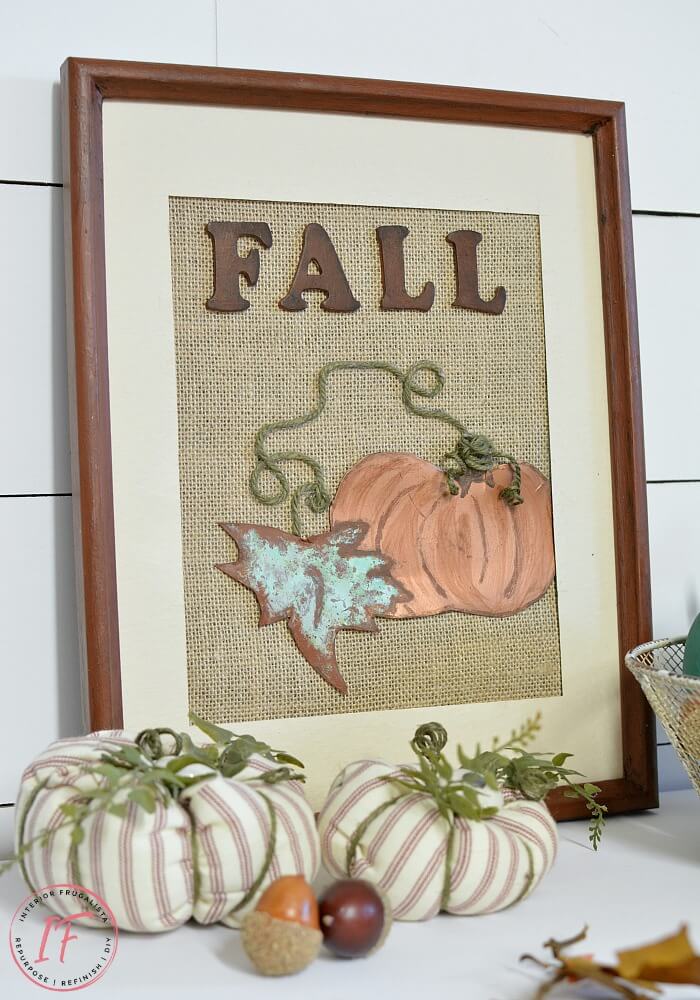 Unique Fall Pumpkin Sheet Metal Art – Interior Frugalista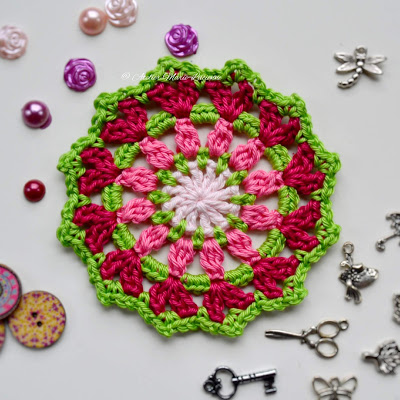 Elgin Cathedral Coaster/Mandala, Free Crochet Pattern – Atelier Marie-Lucienne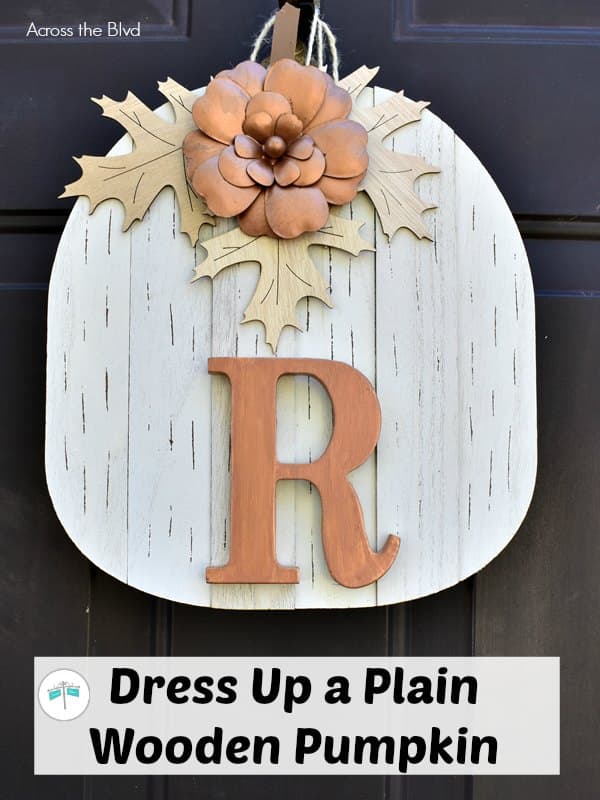 Wood Pumpkin Plaque for Fall Decor – Across the Blvd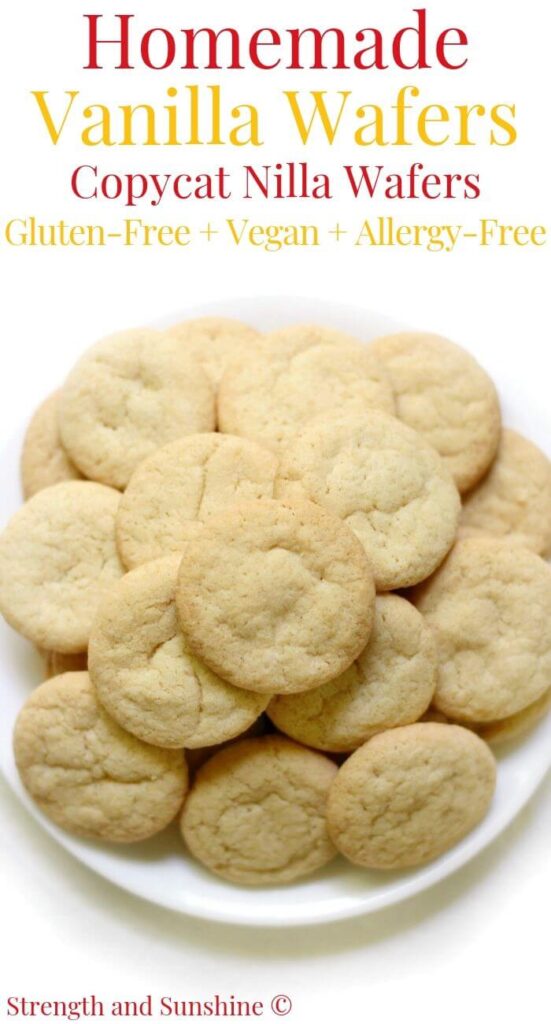 Homemade Vanilla Wafers (Allergy-Free) – Strength and Sunshine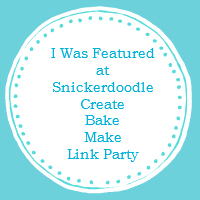 Have you been featured? Let others know by displaying our button your blog!
Party Guidelines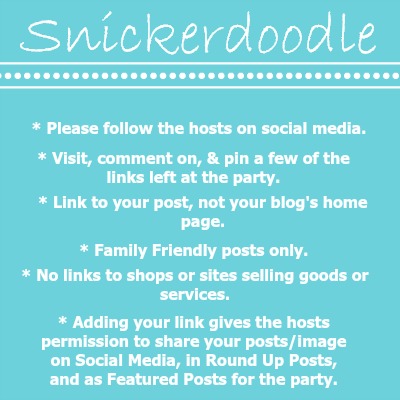 Let's Party!