This is a Super Easy Recipe for Crispy Reese's Honey Peanut Butter Treats.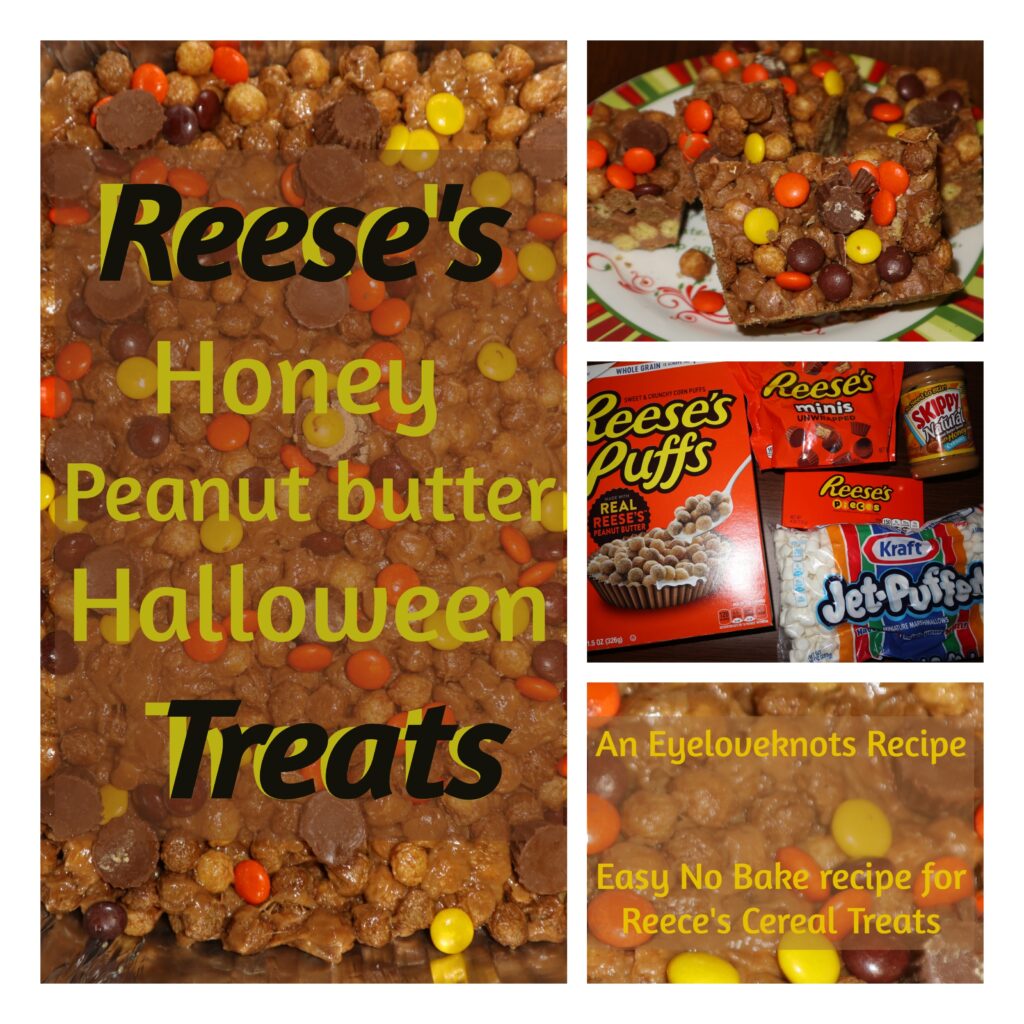 Disclaimer: This post contains affiliate links for Amazon. If you make a purchase by clicking on them, I make a small commission at no extra cost to you. Thanks for your support!
The first time I had a candy bar was a Snickers,
at the time my English was not too polished and I called it
Sneakers (shoe chocolate).

I still have that fond memory of my first Halloween,
(the earliest to my remembrance)
I got a lot of Snickers from Trick-Or-Treating and having it for the first time, I ate SO MANY of the mini and the regular sized that I had a HORRIBLE stomach ache, and I cried because I wanted to eat more of them because I loved it so much, but I was not allowed ever again.

The following time that I remember is when I was on vacation with my family, and my older cousins ended up getting me my own bag of Snickers. I ate ALL of them in less than 10 minutes…

Needless to say …………
The whole night my Grandma was awake with me because I was so sick and she had no idea why.

Do you remember the first candy bar you ever had?
What is your favorite candy?
What is the best memory you have about Candy?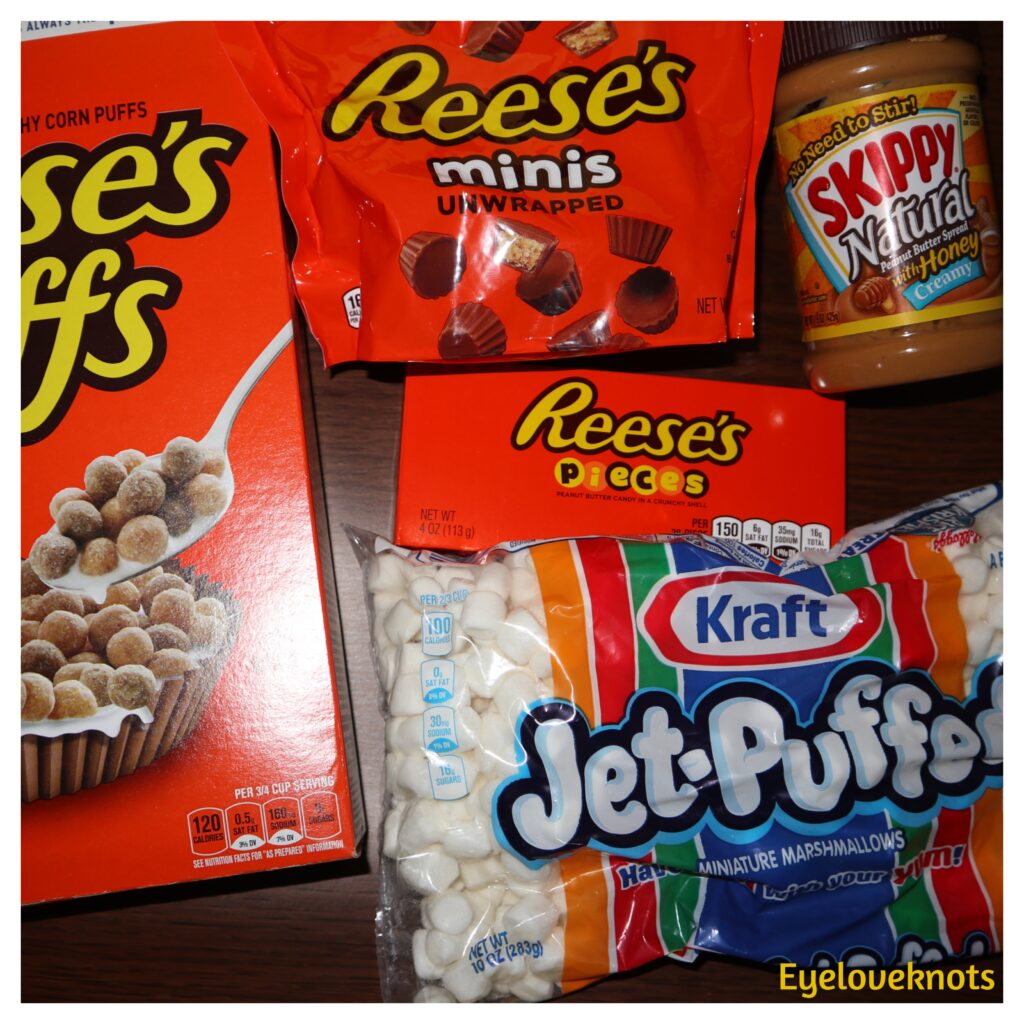 Ingredients Needed:
1. 1/2 a Jar of Skippy Creamy Honey Peanut Butter (or your preferred Peanut Butter)
2. 5 Tablespoons Sweet Cream Butter
3. ONE 10oz Bag of Mini Marshmallows
4. One Bag of Reese's Mini's Unwrapped (set a few to the side for topping)
5. One Box of Reese's Puffs Cereal
6. One Theater Size Reese's Pieces box
Also Check Out My Baking Must-Haves HERE!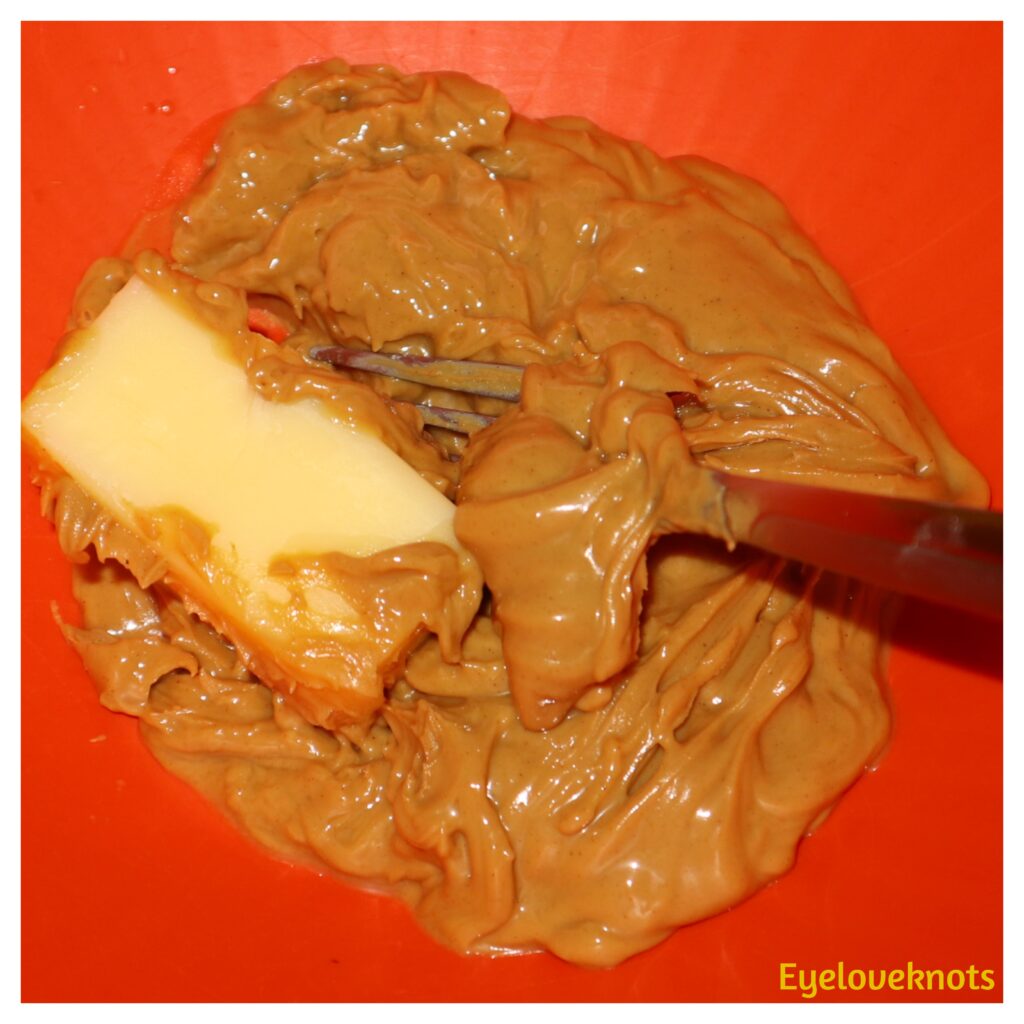 In a microwave safe bowl, add Peanut Butter and Butter, and microwave for 40 seconds. Microwave times will vary – I have 1,000 watt microwave.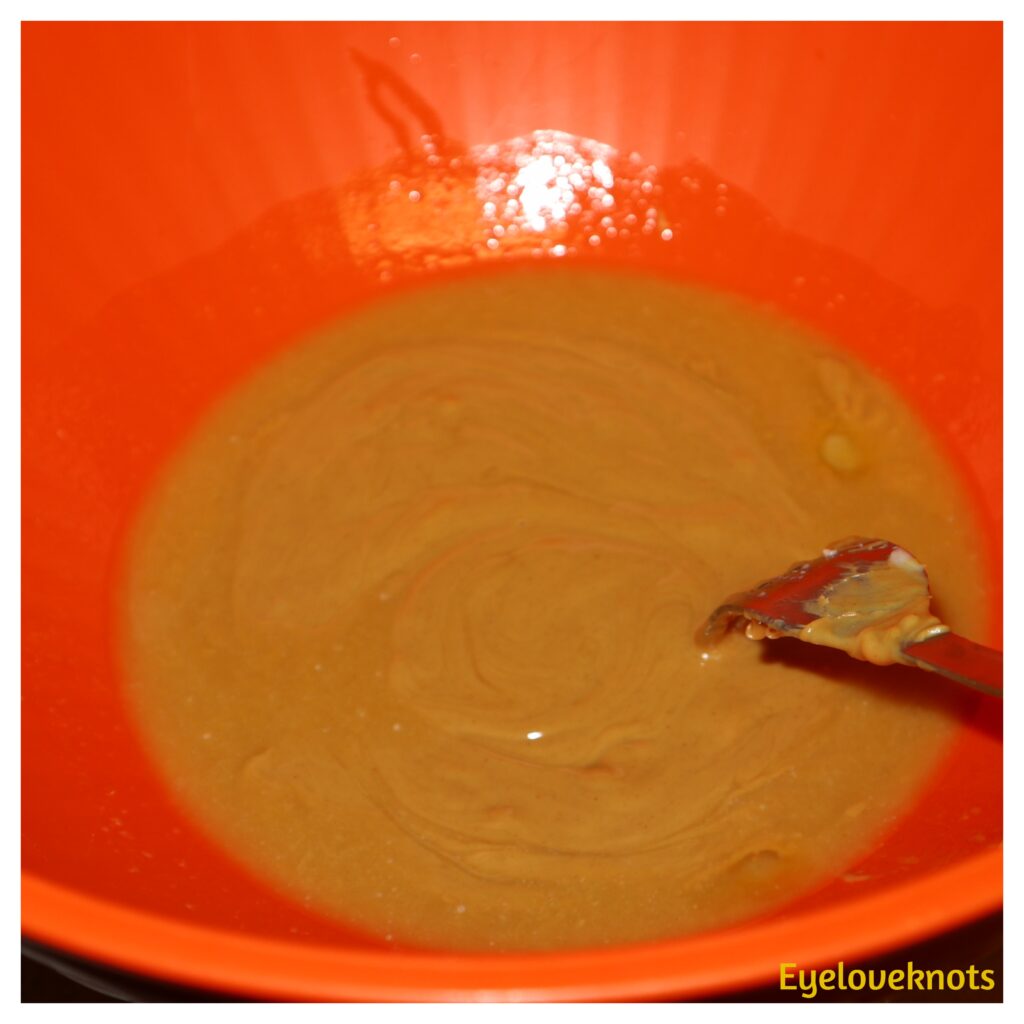 Mix with fork until well combined.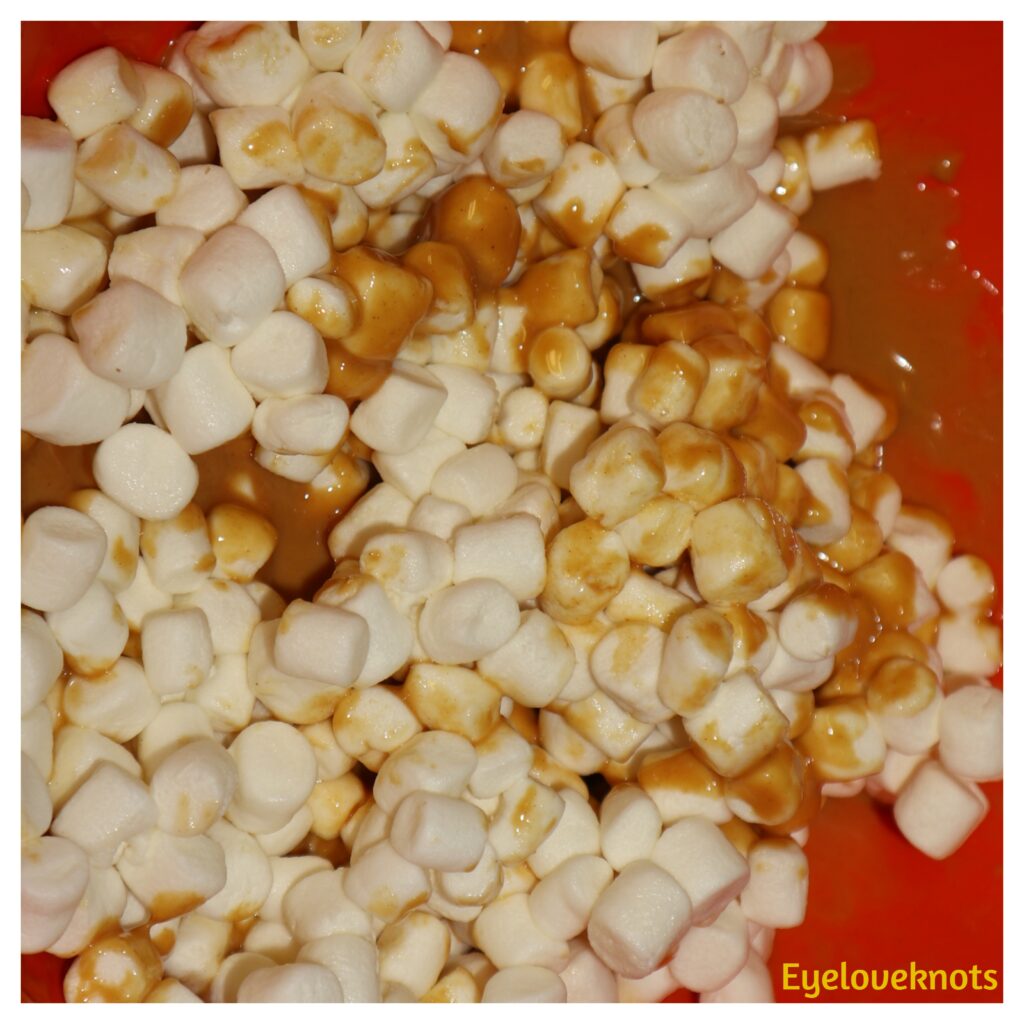 Add bag of marshmallows. Mix well, and then Microwave for 30 seconds.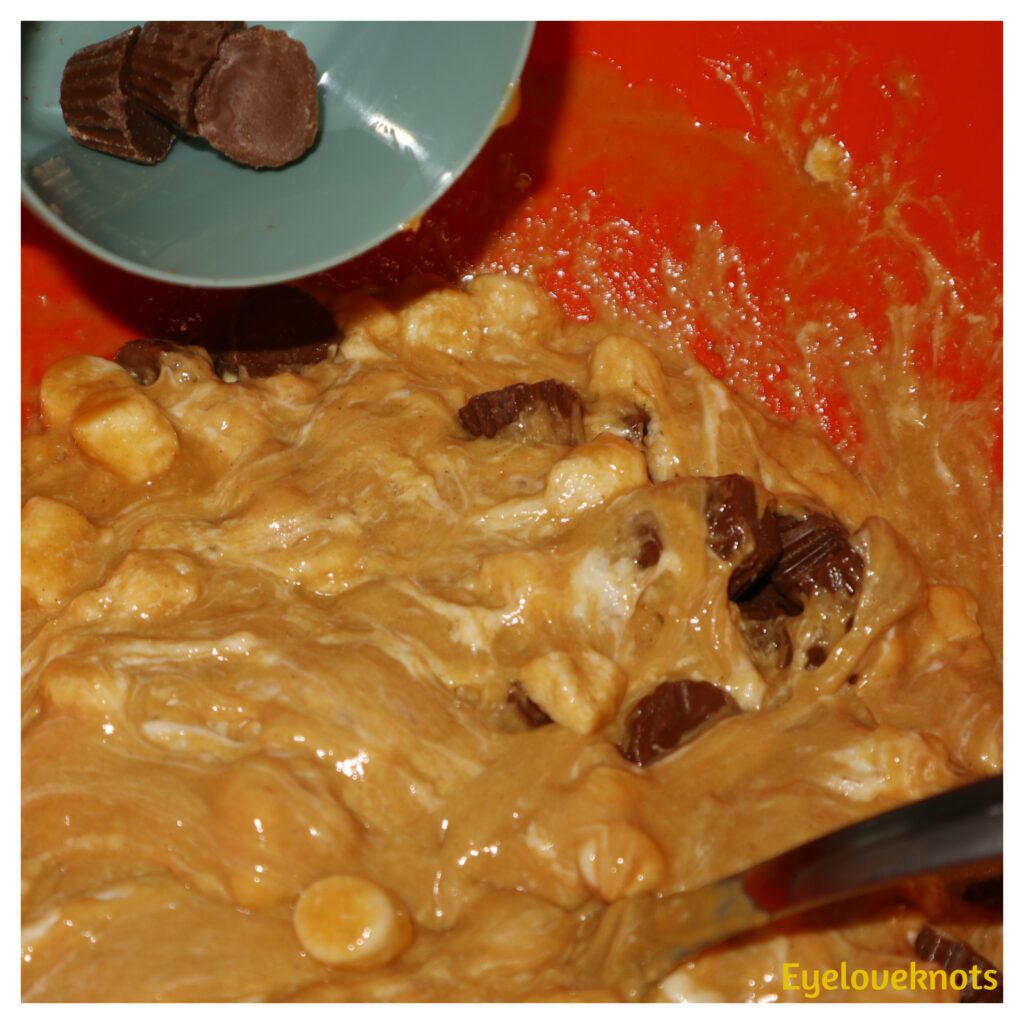 Add in Reese's Cup Minis. Mix together, then microwave for 30 seconds.
Mix well until you have no large marshmallow chunks.
Add Reese's Puffs cereal as soon as its well combined.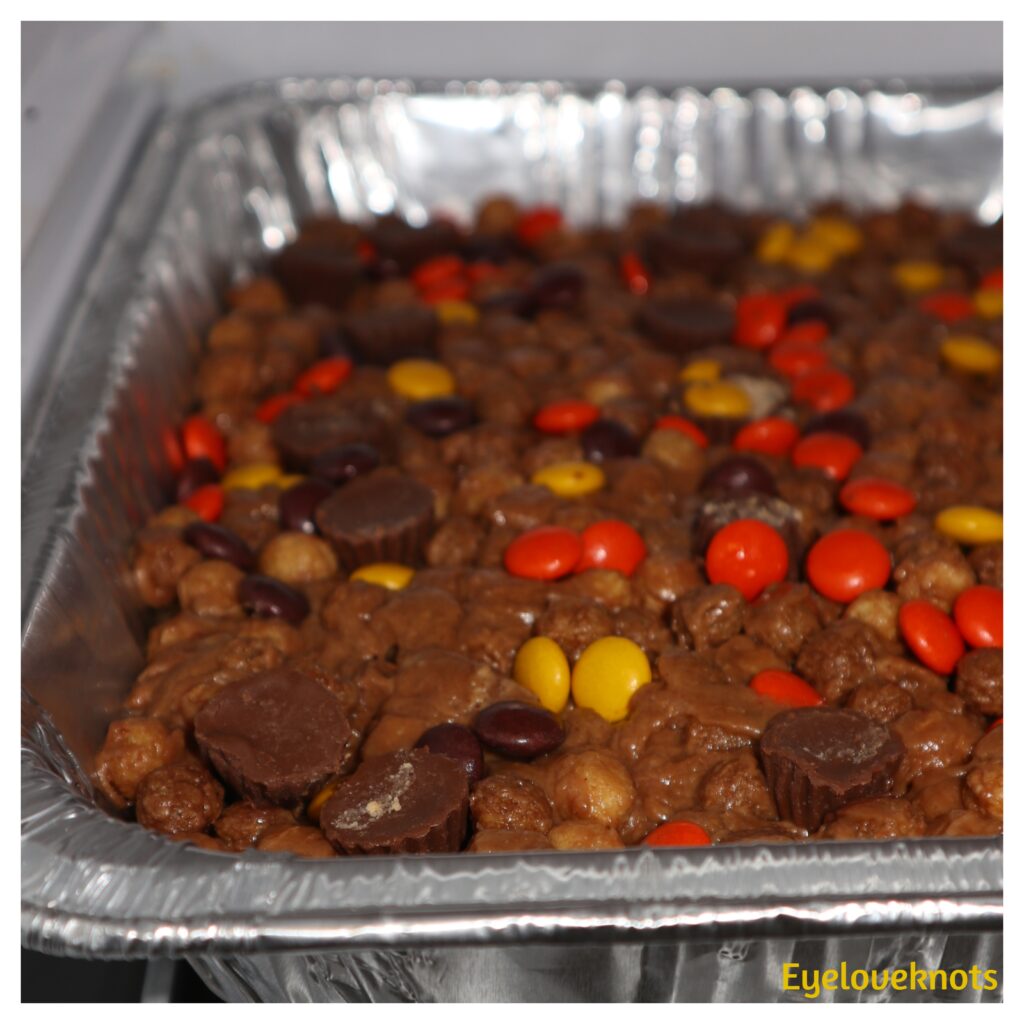 Add to ANY Pan or dish of your choice. Refrigerate for 15 minutes.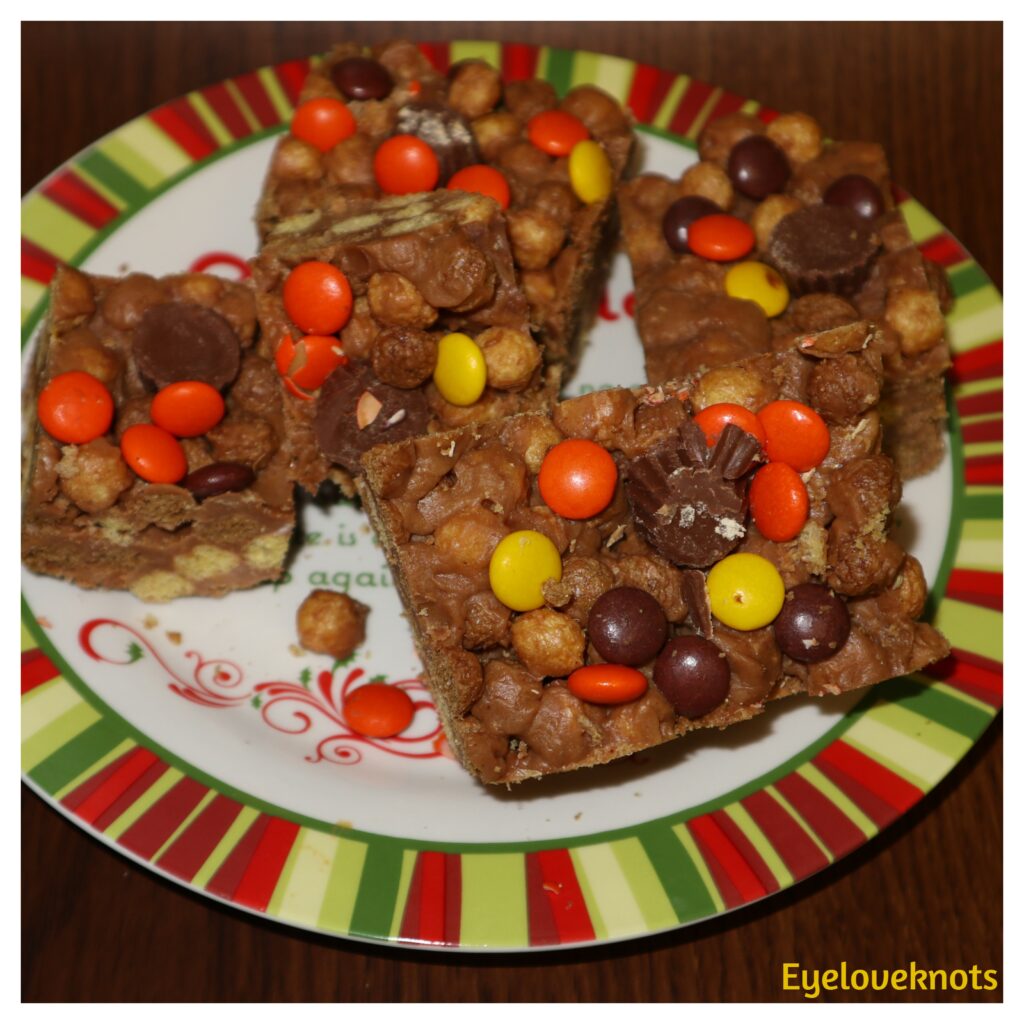 Cut to Desired sizes and ENJOY!
These we so delicious and crunchy,
very easy to make and Super Inexpensive!
MY Baking Must-Haves HERE
Follow My Instagram
Sunday and Wednesday Posts
Join the EyeLoveKnots Crafting Community on Facebook to share your creations, and see what others are up to!
Linked Up To…
Craft Schooling Sunday – Creative Jewish Mom
The Weekly Linkup – Claire Justine
Handmade Monday #149 – Sum of their Stories
The Really Crafty Link Party #191 – Keeping it Real
Craftastic Monday Link Party – Sew Can Do
Little Cottage Link Party #25 – Love my Little Cottage
All About Home Link Party #12 – Common Ground
Tutorials & Tips Link Party 410 – Home Stories A to Z
522nd Inspire Me Tuesday – A Stroll Thru Life
Fabulous Party #291 – Lou Lou Girls
Talk of the Town 198 – My Repurposed Life
Tuesday Turn About #23 – My Wee Abode
{Wow Me} Wednesday #327 – Ginger Snap Crafts
Your Whims Wednesday #431 – My Girlish Whims
The Wednesday Link Party 319 – The Stitchin' Mommy
To Grandma's House We Go Link Party 164 – Chas' Crazy Creations
Waste Not Wednesday Link Party – Faeries and Fauna
Thursday Favorite Things #413 – An Artful Mom
Creatively Crafty Link Party #195 – Life Beyond the Kitchen
Best of the Weekend – Calypso in the Country
Home Matters #257 – Modern on Monticello
Handmade & Otherwise Weekly Link Up Week 23 – Petals, Pies and Otherwise
Create, Bake, Grow & Gather Party #391 – Shabby Art Boutique
Link Your Stuff – Annemarie's Haakblog
Snickerdoodle Create Bake Make Link Party 308 – EyeLoveKnots
The Super Fabulous Friday Linky Party #6 – A Big Green House