DIY and Recipe Finds to include a free chunky beanie knitting pattern, sampler crocheted scarf, gingerbread cookie recipe, Dollar Tree craft, and a fall card DIY.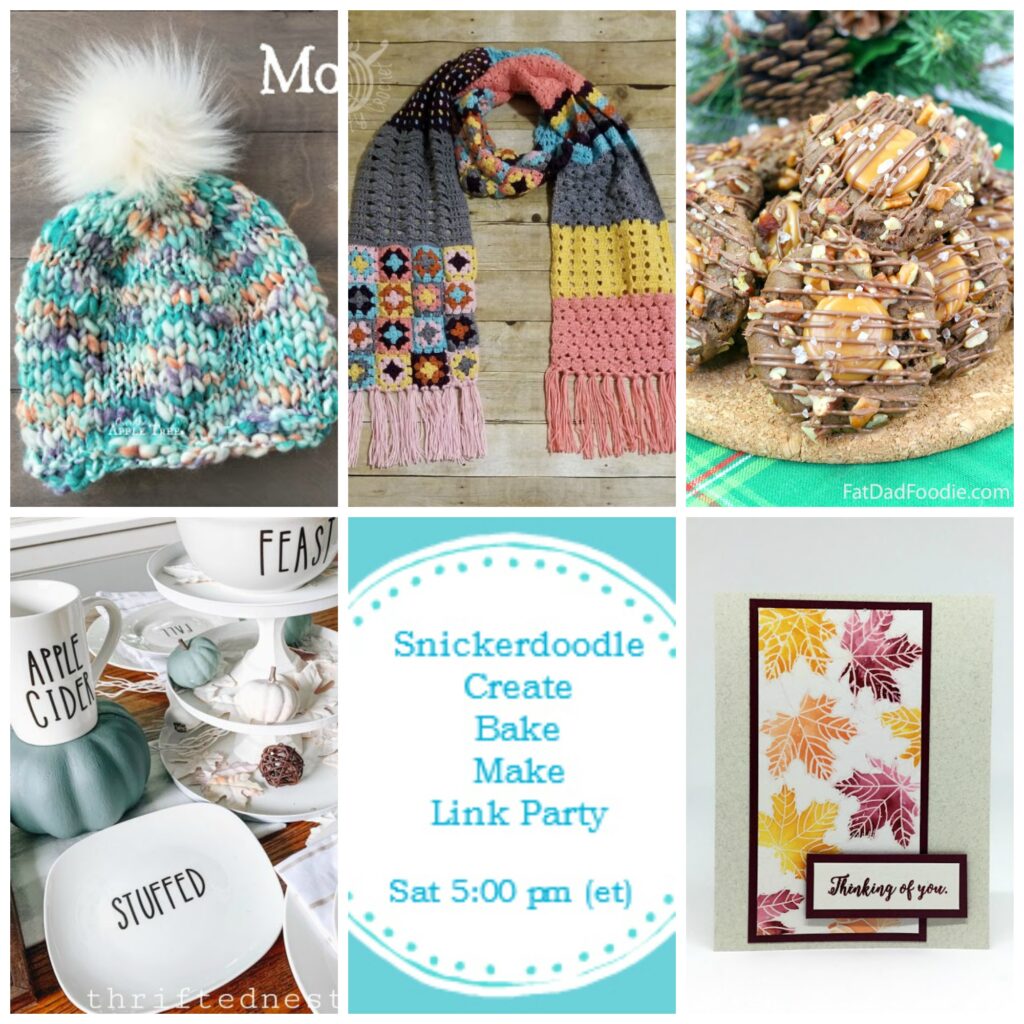 Welcome to the Snickerdoodle Create Bake Make Link Party 307!
As I write this, I am trying to be good, and take a break from crocheting for the day. I think I may have overworked myself a little bit, and am feeling quite sore. It's like trying to finish those last few bites when your feeling stuffed…::sighs::…anywho, since our last party, Vee has shared a yummy no-bake Halloween Reese's Treat recipe, and don't forget about my adorable little Witch Inspired Ripple Candy Pouch (free crochet pattern). Are you preparing for Halloween? Or are you still enjoying what's left of Fall before the holiday madness begins?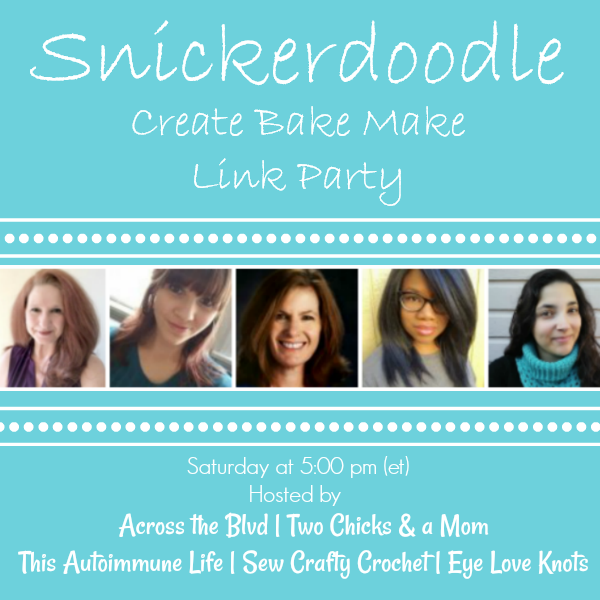 Please follow your hosts on one or more social media platforms. We'd love to connect! Let us know you're following from the party. We'd love to follow you back!
Each hostess chooses her own features, so be sure to stop by for a visit!
Beverly and Gloria – Across the Blvd
(Blog / Pin / Twitter / FB / Instagram)
Staci – Two Chicks and a Mom
(Blog / Pin / Twitter / FB / Instagram)
T'onna – Sew Crafty Crochet
(Blog / Pin / Twitter / FB / Instagram)
Roseann – This Autoimmune Life
(Blog / Pin / Twitter / FB / Instagram)
Alexandra – EyeLoveKnots (that's me!)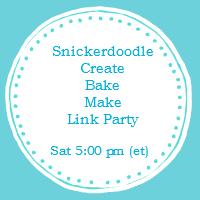 We'd love for you to add our party logo to your party page!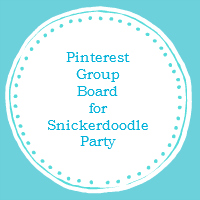 After you link up at the party, follow all of the co-hosts on Pinterest and then send an email request to join the board to [email protected] Please include a link to your Pinterest profile, as well as the name of your blog.
Snickerdoodle Create Bake Make Link Party 307 Features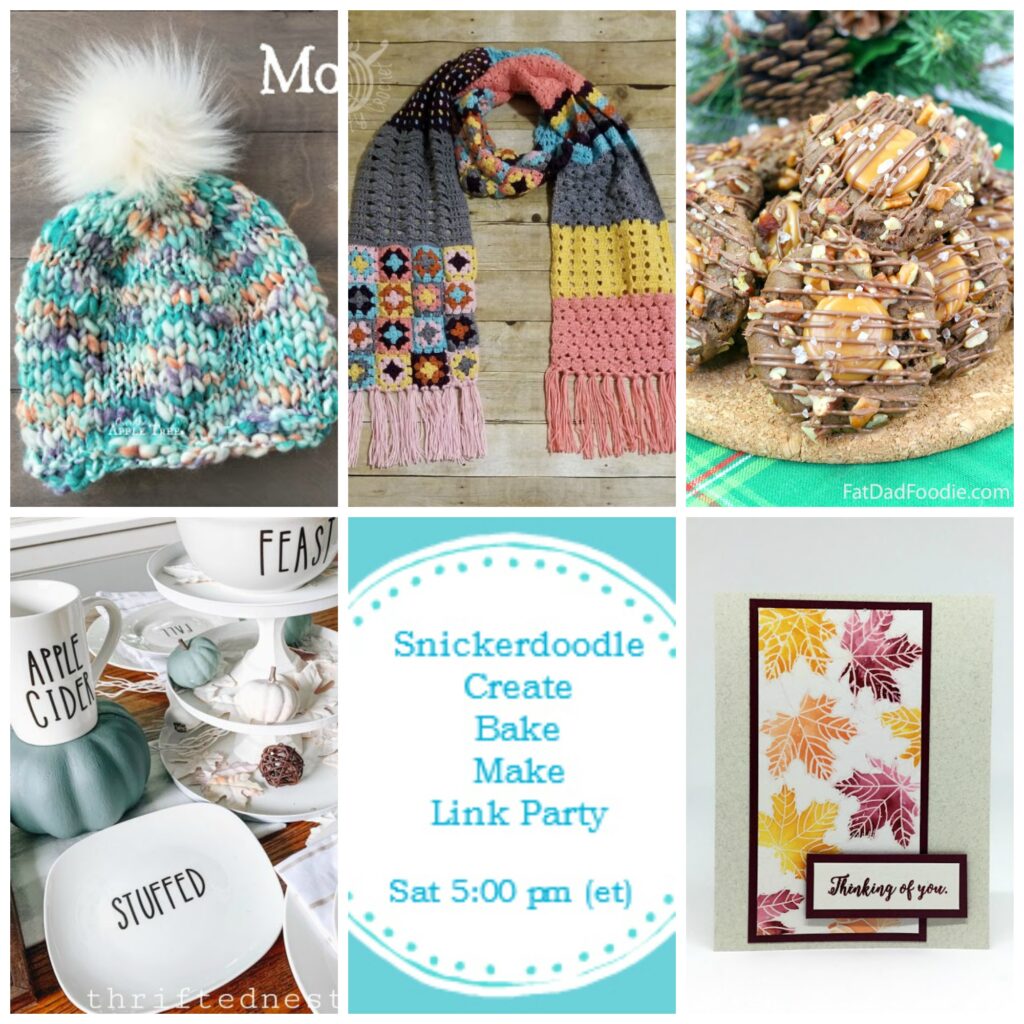 Features are pinned to our Party Board. Please pin from the original source.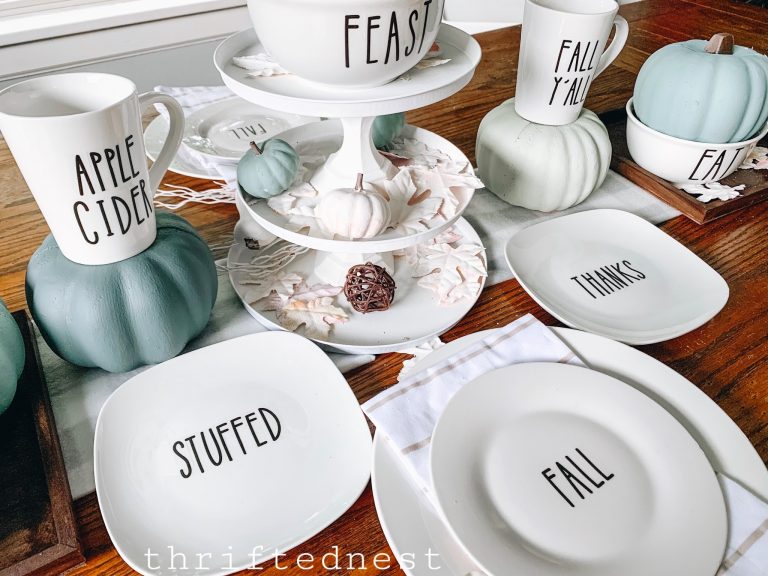 Most Clicked
DIY Rae Dunn Inspired Dishes – Thrifted Nest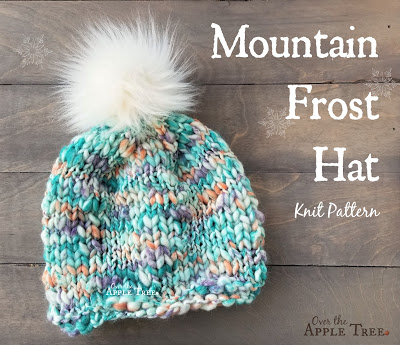 Mountain Frost Hat (Free Knitting Pattern) – Over the Apple Tree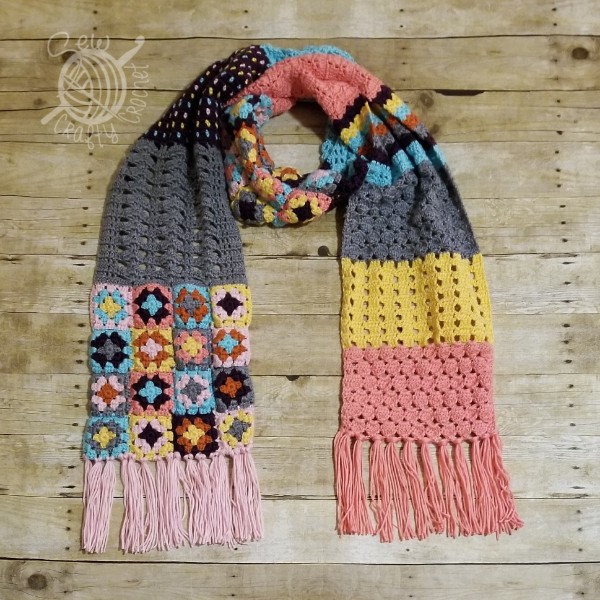 Eveline Scarf (Crochet Pattern Review with Link to Pattern) – Sew Crafty Crochet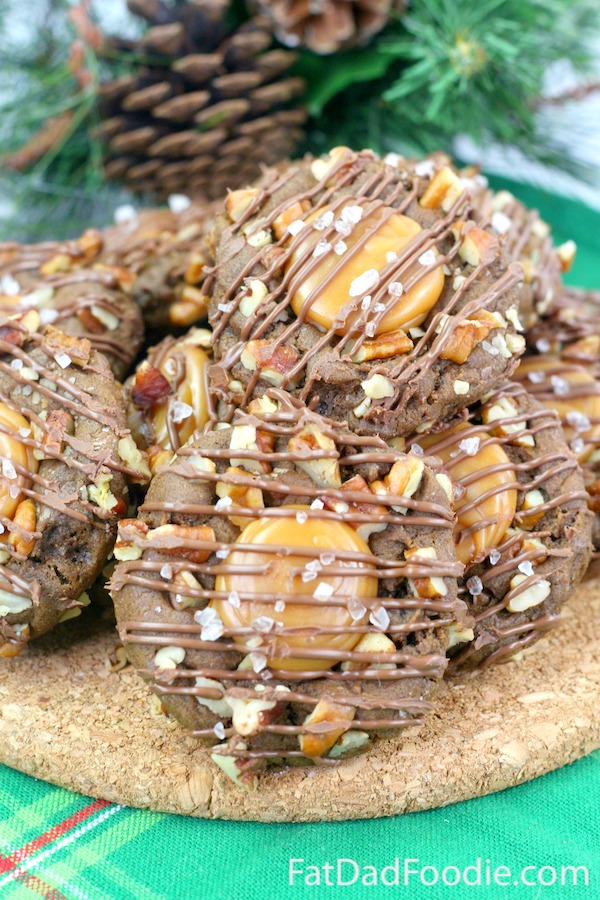 Gingerbread Turtle Cookies (Recipe) – Fat Dad Foodie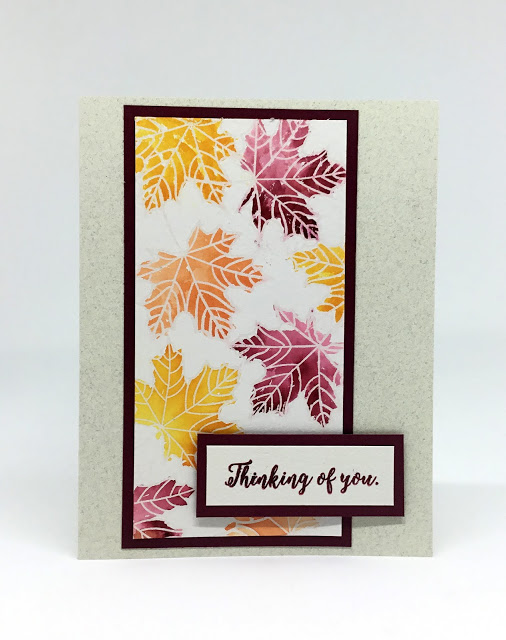 Faux Watercolor Leaves (DIY) – Paper Seedlings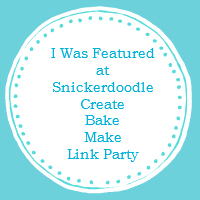 Have you been featured? Let others know by displaying our button your blog!
Party Guidelines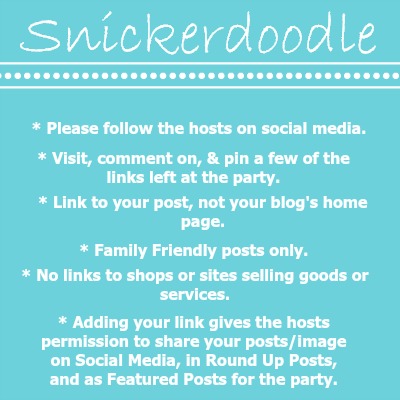 Let's Party!