Christmas craft and recipe finds including a handmade Christmas card DIY, vegan cookie recipe, dollar store gift wrapping ideas, melting snowman baby blanket and upcycled tray DIY.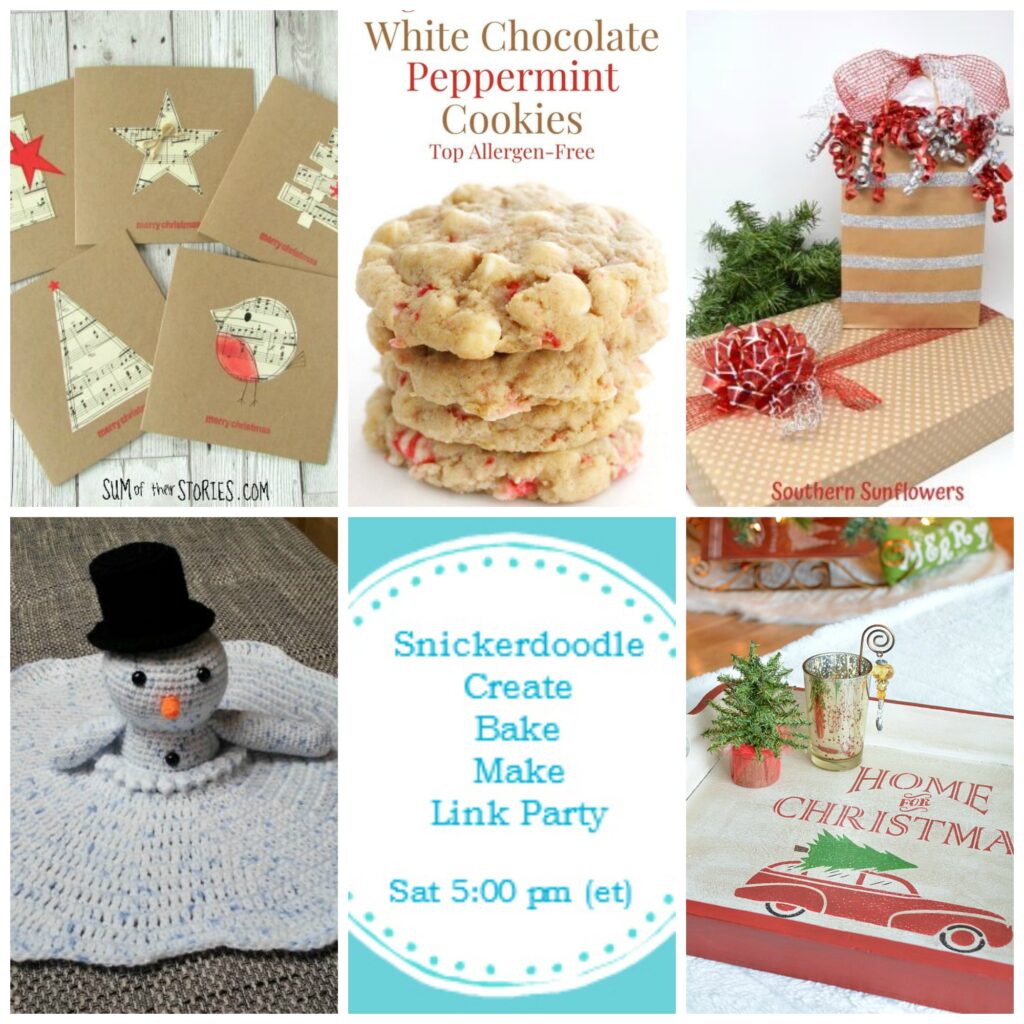 Welcome to the Snickerdoodle Create Bake Make Link Party 315!
Wishing you all a very Merry Christmas, and Happy New Year! Safe travels to those doing so. Stay warm!
Special Note: We will not have a party next Saturday (the 28th), but we will return the following week (the 4th) with features from this week's party.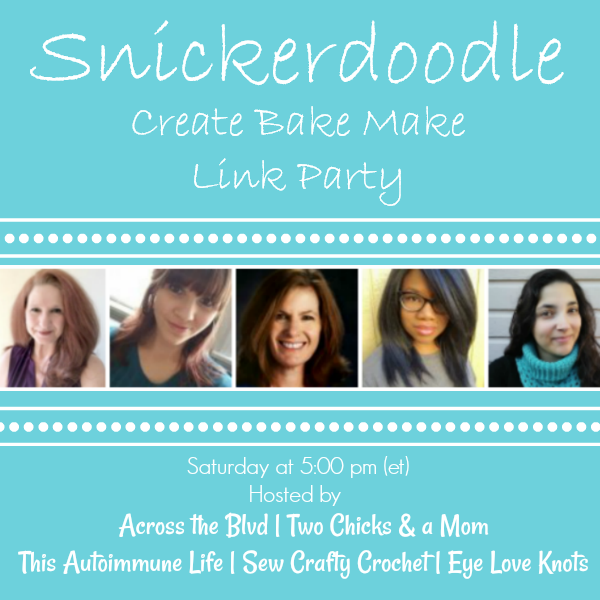 Please follow your hosts on one or more social media platforms. We'd love to connect! Let us know you're following from the party. We'd love to follow you back!
Each hostess chooses her own features, so be sure to stop by for a visit!
Beverly and Gloria – Across the Blvd
(Blog / Pin / Twitter / FB / Instagram)
Staci – Two Chicks and a Mom
(Blog / Pin / Twitter / FB / Instagram)
T'onna – Sew Crafty Crochet
(Blog / Pin / Twitter / FB / Instagram)
Roseann – This Autoimmune Life
(Blog / Pin / Twitter / FB / Instagram)
Alexandra – EyeLoveKnots (that's me!)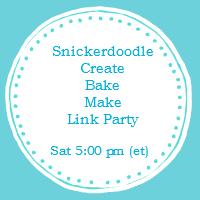 We'd love for you to add our party logo to your party page!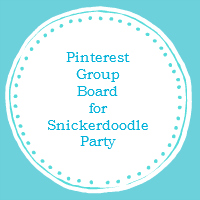 After you link up at the party, follow all of the co-hosts on Pinterest and then send an email request to join the board to [email protected] Please include a link to your Pinterest profile, as well as the name of your blog.
Snickerdoodle Create Bake Make Link Party 315 Features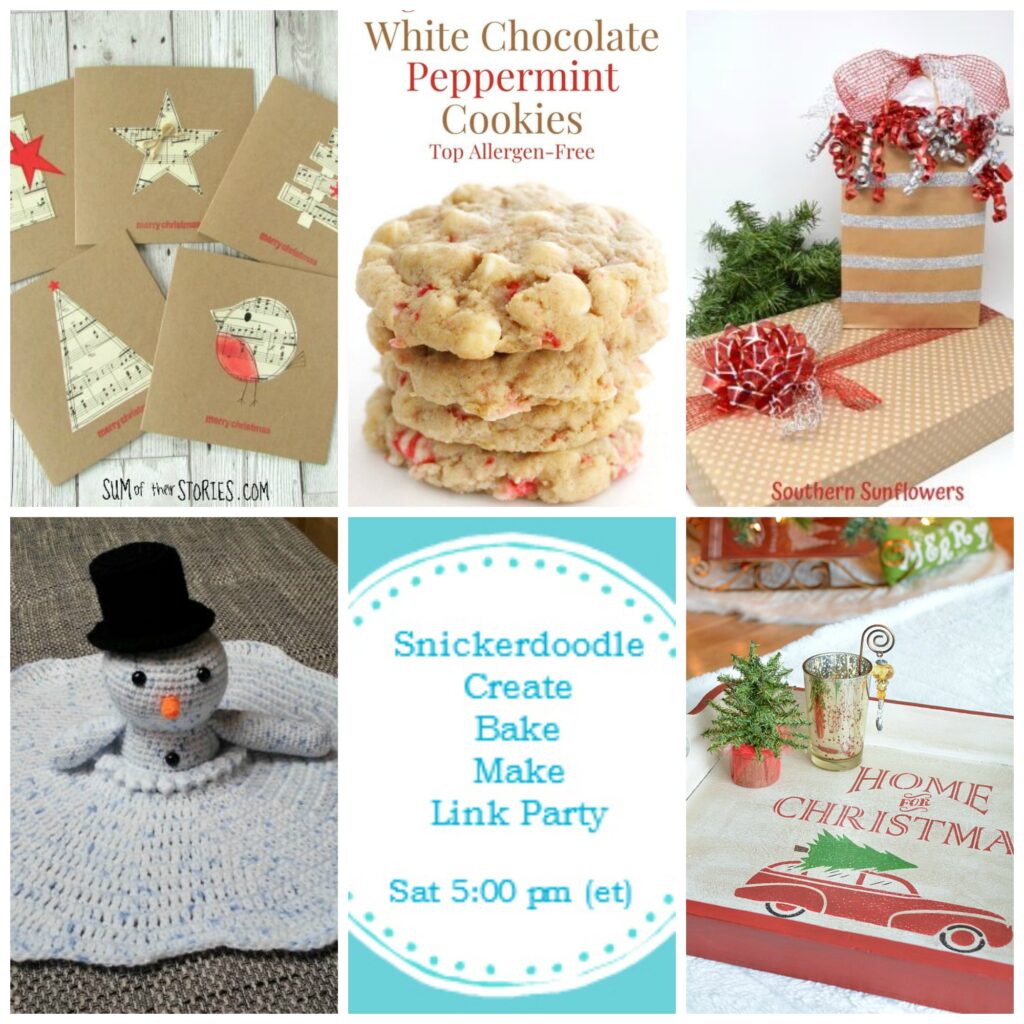 Features are pinned to our Party Board. Please pin from the original source.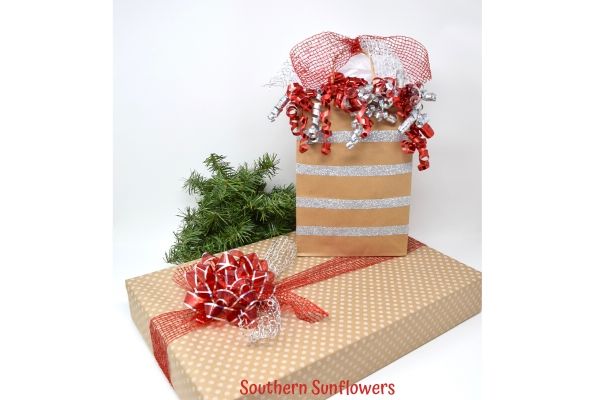 Most Clicked
Dollar Tree Gift Wrapping Ideas from Southern Sunflowers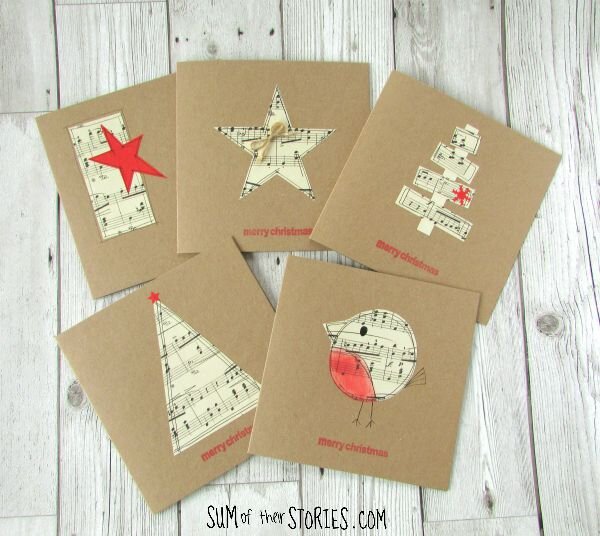 Sheet Music Christmas Cards DIY from Sum of their Stories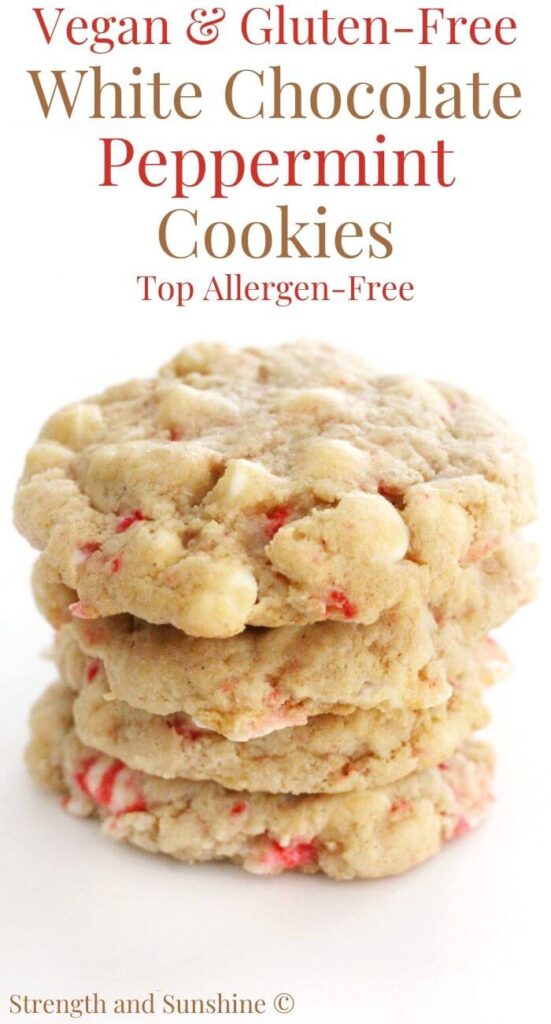 Vegan White Chocolate Peppermint Cookies (Recipe) from Strength and Sunshine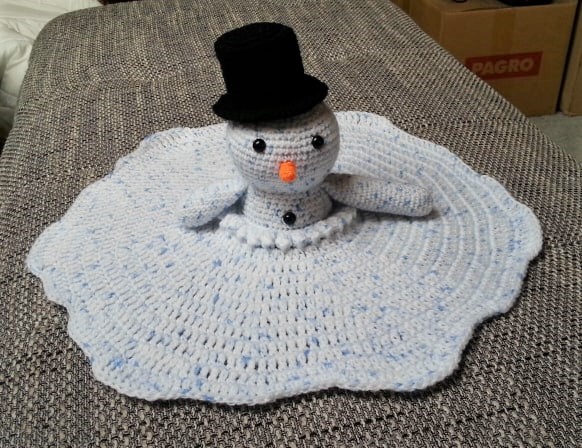 Melting Snowman Cuddle Blanket (Free Crochet Pattern – need to translate from German) from Hakelfieber Austria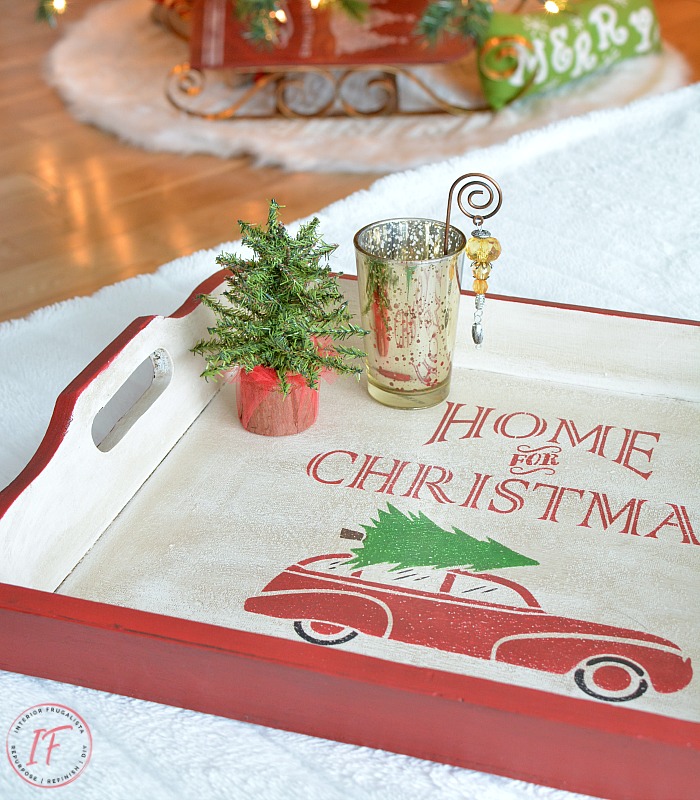 Home for Christmas Upcycled Christmas Tray DIY from Interior Frugalista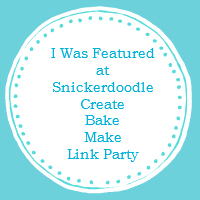 Have you been featured? Let others know by displaying our button your blog!
Party Guidelines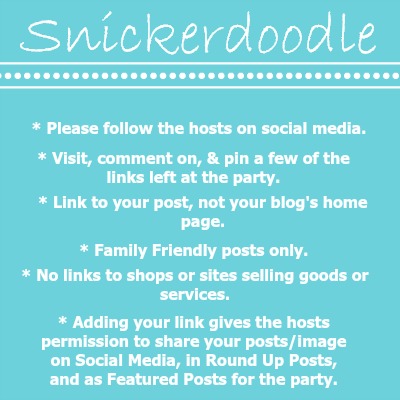 Let's Party!