Christmas Recipe and DIY Finds including a gingerbread rice krispie recipe, beaded poinsettia bracelet DIY, free crochet pattern for a plaid mug cozy, DIY for a wood slice Christmas wreath and a quilted Christmas ornament tutorial.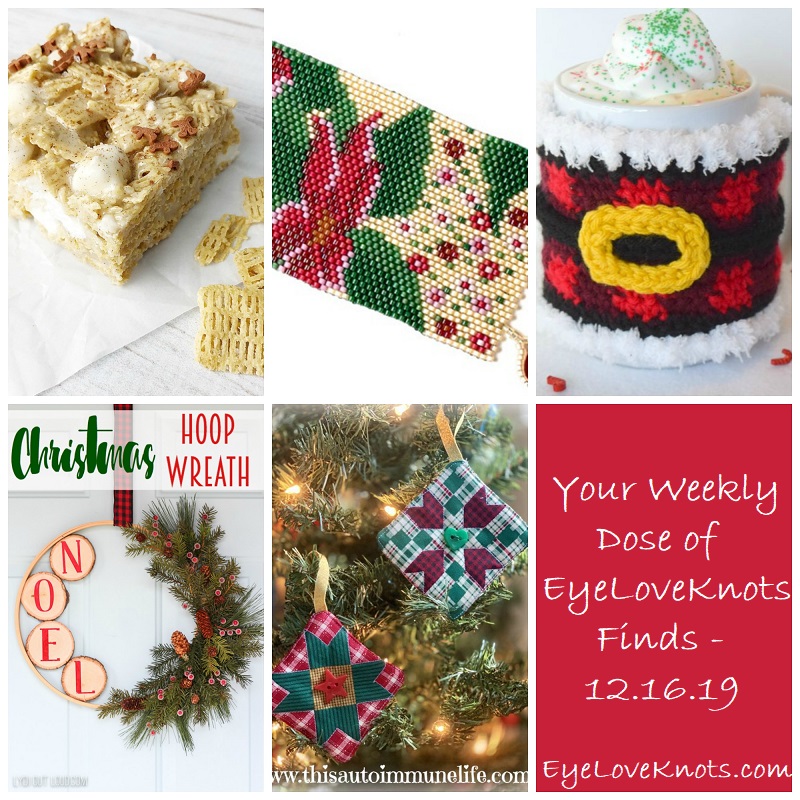 More fun Christmas finds! Should we switch to Winter next week?
I always love to share awesome patterns, tutorials, and finds with ya! If you would like to see a review on any of them, feel free to drop me a line!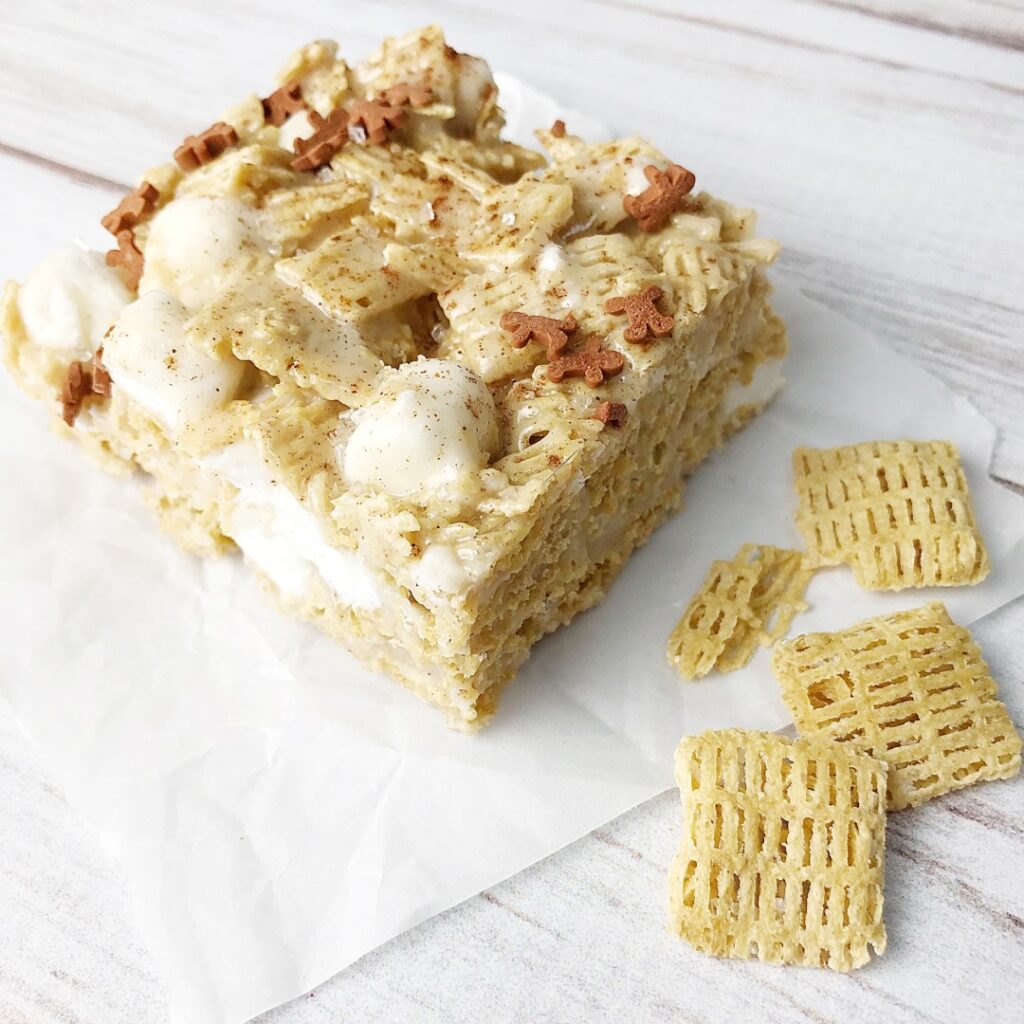 Gingerbread flavored Life Cereal?! I have not seen this, but I definitely need to keep my eyes open next time I am at the store. Sounds delightful!
Rice krispie treats are fun to make (and messy!). These would be perfect for gift giving. Grab a square cookie tin, line with parchment paper, and add snacks. Maybe add another layer of parchment paper, and second layer? Top with a bow.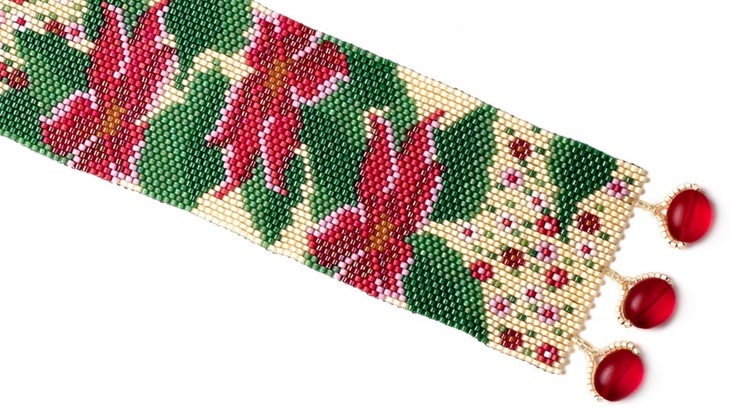 Jewelry/Beauty Find – Poinsettia Bracelet (Free Pattern) from Facet Jewelry:
This design is done in the Peyote Stitch. I would really love take some time to learn this technique because the possibilities are so great! Here's a photo tutorial from Facet Jewelry.
This bracelet is perfect to wear casually every day, or dress up your holiday party outfit. I can also picture it made into a headband – is that possible? Or just as a curtain tie.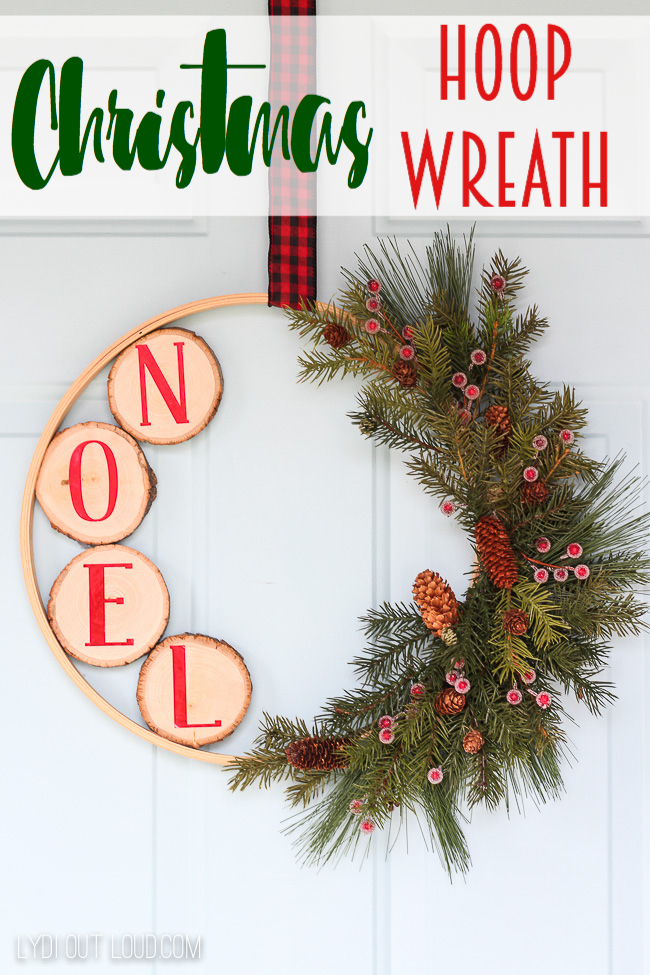 Here's a very trendy wreath tutorial using wood slices, and an embroidery hoop. I really like the way the greenery is – would be gorgeous with just that on the hoop, and the plaid ribbon. Don't have wood slices? Why not try some small embroidery hoops, and paint/sew on the letters?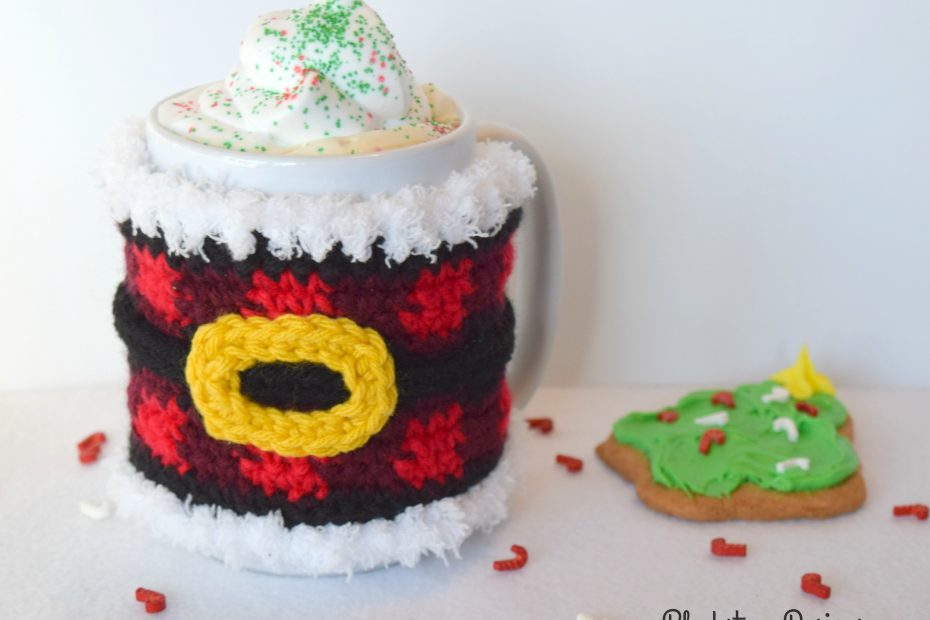 Yarny Find – Plaid Santa Mug Wrap (Free Crochet Pattern) from Blackstone Designs:
This mug cozy is so cute! Sonya's designs are so creative. I think the part that really makes this stand out to me is the fact that the embellishments really stand out (as opposed to just being worked in), and the fun fur yarn.
This belt buckle is crocheted, and attached, but it really sparks my curiosity – how about a thin dog collar in it's place? Secure the cozy using the holes and closure of the belt?
If you love this pattern, you'll also love her Buffalo Check Plaid Blanket (Free Crochet Pattern), which also uses fur yarn!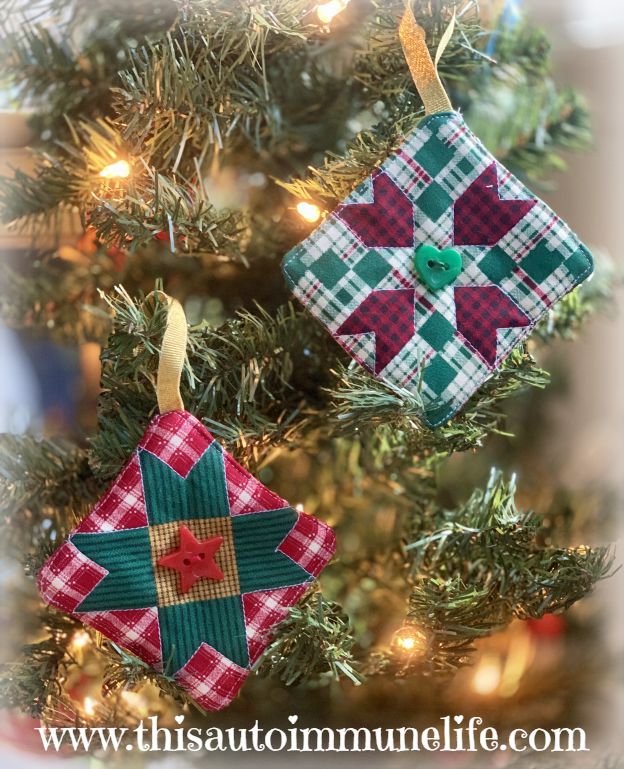 I have a soft spot for quilts. I don't sew much, but I love to look at them, and feel quite inspired by them. I've even done two quilt inspired pieces, check out my Pumpkin Pixel Art, and my Acorn Pixel Art Square.
While my sewing skills are pretty basic, I feel like these ornaments are definitely something I can do. They are on my list to try next year. Maybe I can find the perfect fabric on sale after Christmas.
Join the EyeLoveKnots Crafting Community on Facebook to share your creations, and see what others are up to!