Christmas Recipe and DIY Finds including a peppermint bark recipe, beaded bracelet tutorial, Joy to the World sign perfect for the mantel, a free gingerbread man crochet pattern, and a free scarf sewing pattern.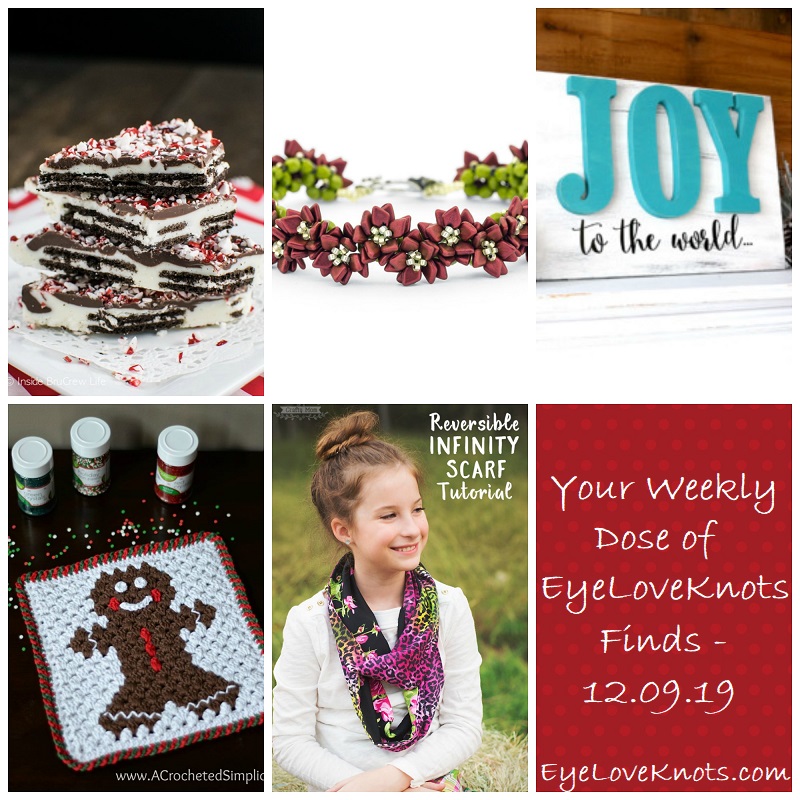 Some fun Christmas finds for you!
I always love to share awesome patterns, tutorials, and finds with ya! If you would like to see a review on any of them, feel free to drop me a line!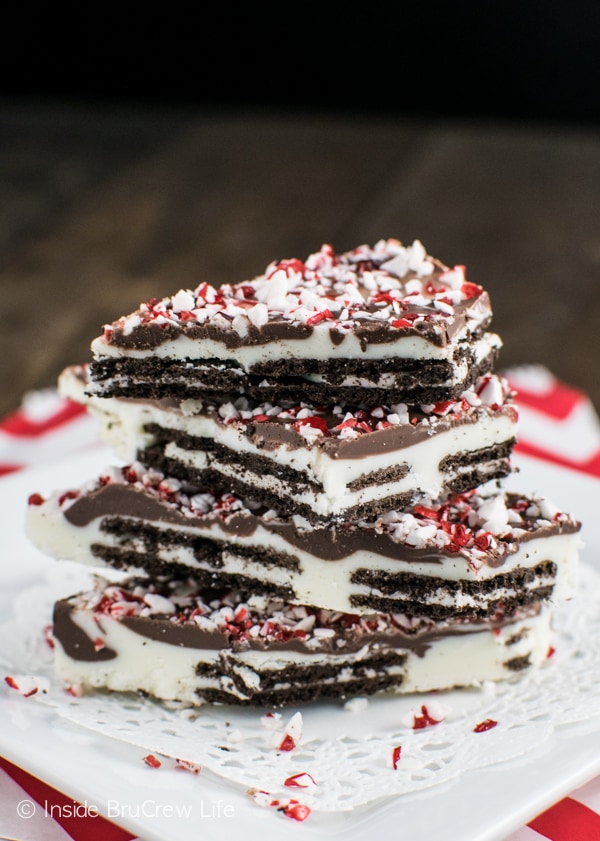 Tasty Find – Peppermint Oreo Bark (Recipe) from Inside BruCrew Life:
I am a big fan of candy bark, but THIS ONE HAS OREOS IN IT!! Need I say more? This would make a great holiday gift, and can easily be made last minute. Heck, keep some around the house every once in a while to snack on, or for dinner, or to share with guests.
I think this would be a really fun one to try with different cookies like Girl Scout Thin Mints! or Red Velvet Oreos. or how about the Kibler Elf ones? Oh, I can't wait to experiment!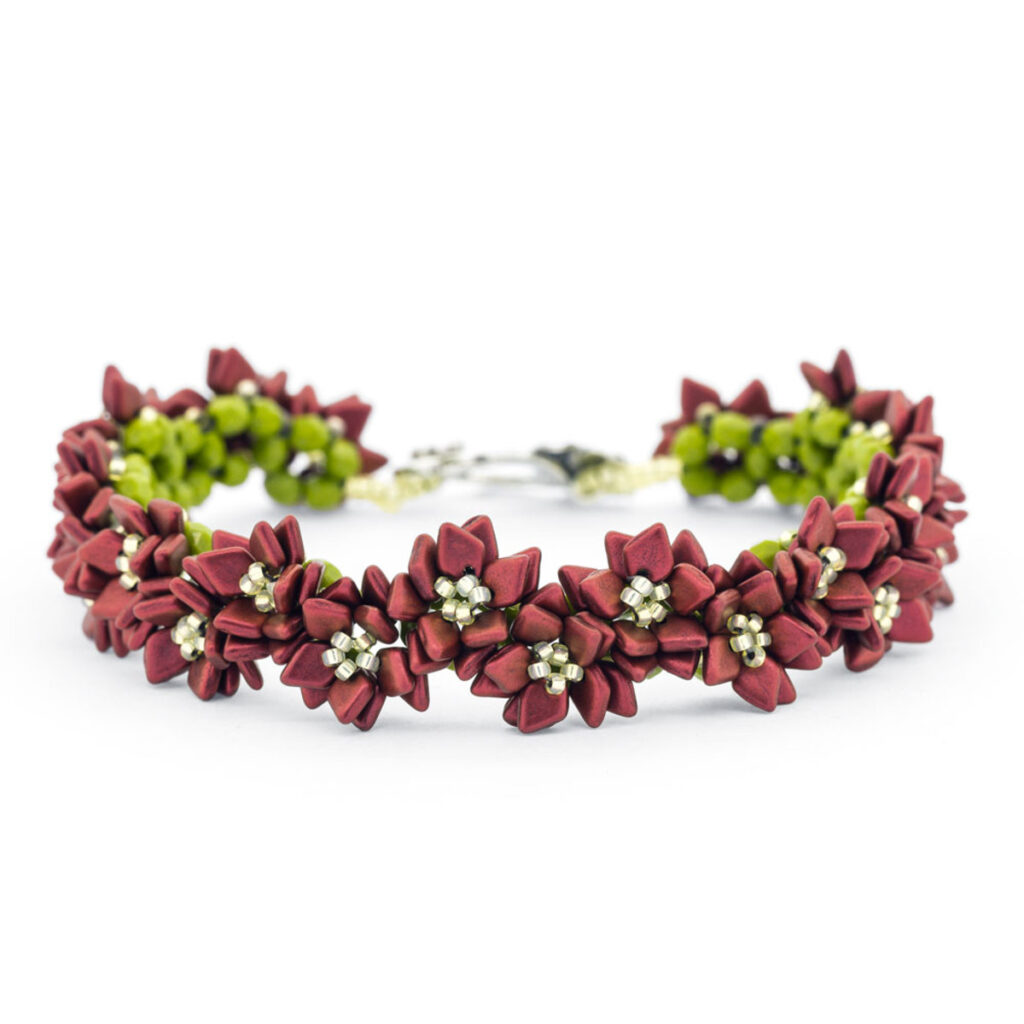 Jewelry/Beauty Find – Poinsettia Row Bracelet (Free Jewelry DIY) from Fusion Beads:
This bracelet looks so festive, and elegant! I love the look of the staggered flowers, and the pop of green behind them. I have only worked one project that involved sewing beads together. While I don't have a whole lot of experience in it, I would love to attempt this bracelet next year. It would definitely make a great gift, as well as the perfect accessory to a Christmas outfit, especially if going to a party and all dressed up. Can't wait to try it!
Remember that there are also white poinsettias too!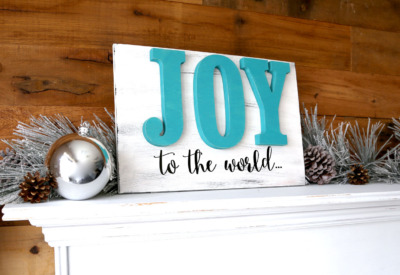 I love the simplicity of this Joy to the World Sign, and the calming wintery colors. Keep in mind, you could easily do this in red letters, and a green background for a more traditional Christmas look. It would even be fun with some gold polka dots on the letters!
There is a kit available with the letters, vinyl phrase and backer board which can be completely customized, but if you aren't interested in purchasing the kit, you could always upcycle a piece of wood you might have on hand, apply the same wooden letters available for purchase through Craft Cuts or some paper mache ones from your local craft store, and with a paint pen, use your hand lettering skills to put on your phrase.
Imagine this sign using other fun phrases. I am thinking in wood letters "M-E-R-R-Y", and then "Christmas" in the vinyl/hand lettered, or "W-I-N-T-E-R" and "Wonderland" respectively, or how about, "B-E-L-L-S" and "Will Be Ringing"? Gosh, I have so many fun ideas!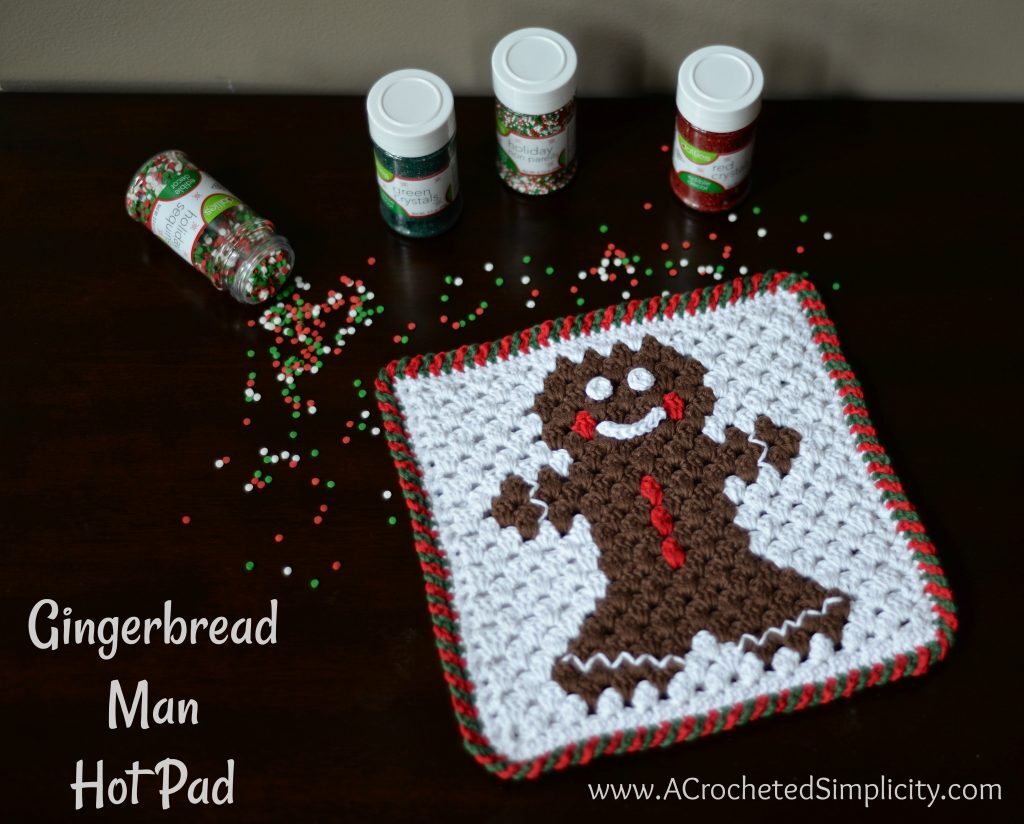 Yarny Find – Gingerbread Man Hot Pad (Free Crochet Pattern) from A Crocheted Simplicity:
I have several favorite crochet stitches, but I think the granny square/stitch is my absolutely favorite. There are so many possibilities, like this Gingerbread Man Hot Pad!
Looking at this gingerbread man, make me imagine a gingerbread man themed Christmas kitchen. With this square as a base, you can work up several and sew together to create a rug – could even add a bow for a girl, and alternate them. With just one layer, you have a washcloth! Could even use one strand of cotton paired with one strand of the scrubbie yarn to make a better dishcloth. What fun!
Aside from the cotton aspect, you can work this up in any weight yarn with respective hook, and the possibilities skyrocket. Think afghans, pillows, wall art, a decorative pocket, a tote bag or purse, etc…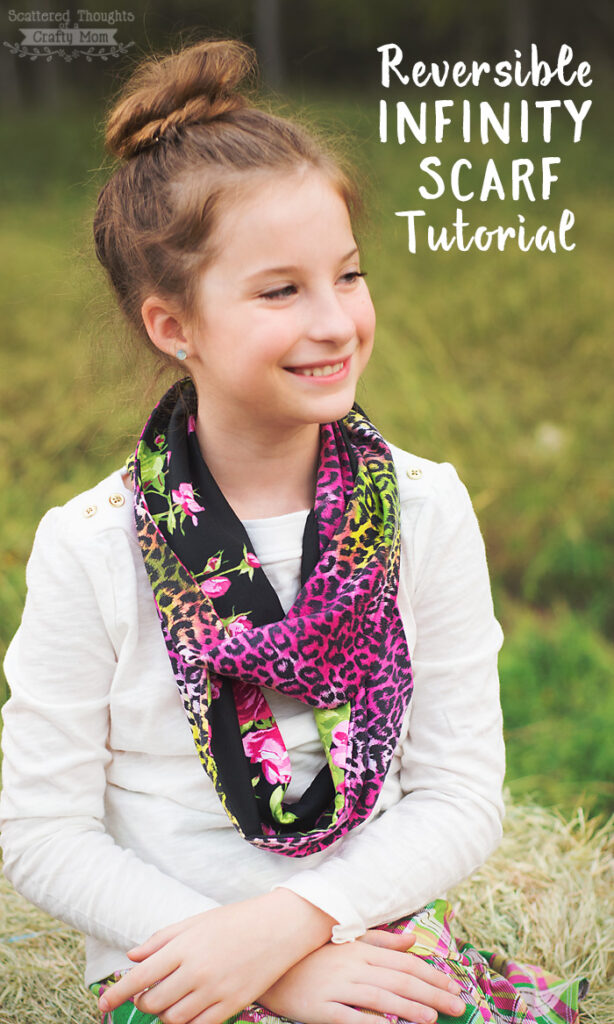 Stitching Find – Girl's Reversible Infinity Scarf (Free Sewing Pattern) from Scattered Thoughts of a Crafty Mom:
If you are looking for a quick and easy sewing pattern with step by step photos, then this is the one for you (and me)! Even as a beginner sewer, this looks like something I can accomplish, and I just know my little cousin and niece would absolutely LOVE to have their own little scarves. By simply adding some length, and maybe some width, I think I might even make myself a matching one!
Join the EyeLoveKnots Crafting Community on Facebook to share your creations, and see what others are up to!