Here's a glimpse into the beauty of Bok Tower Gardens in Polk County.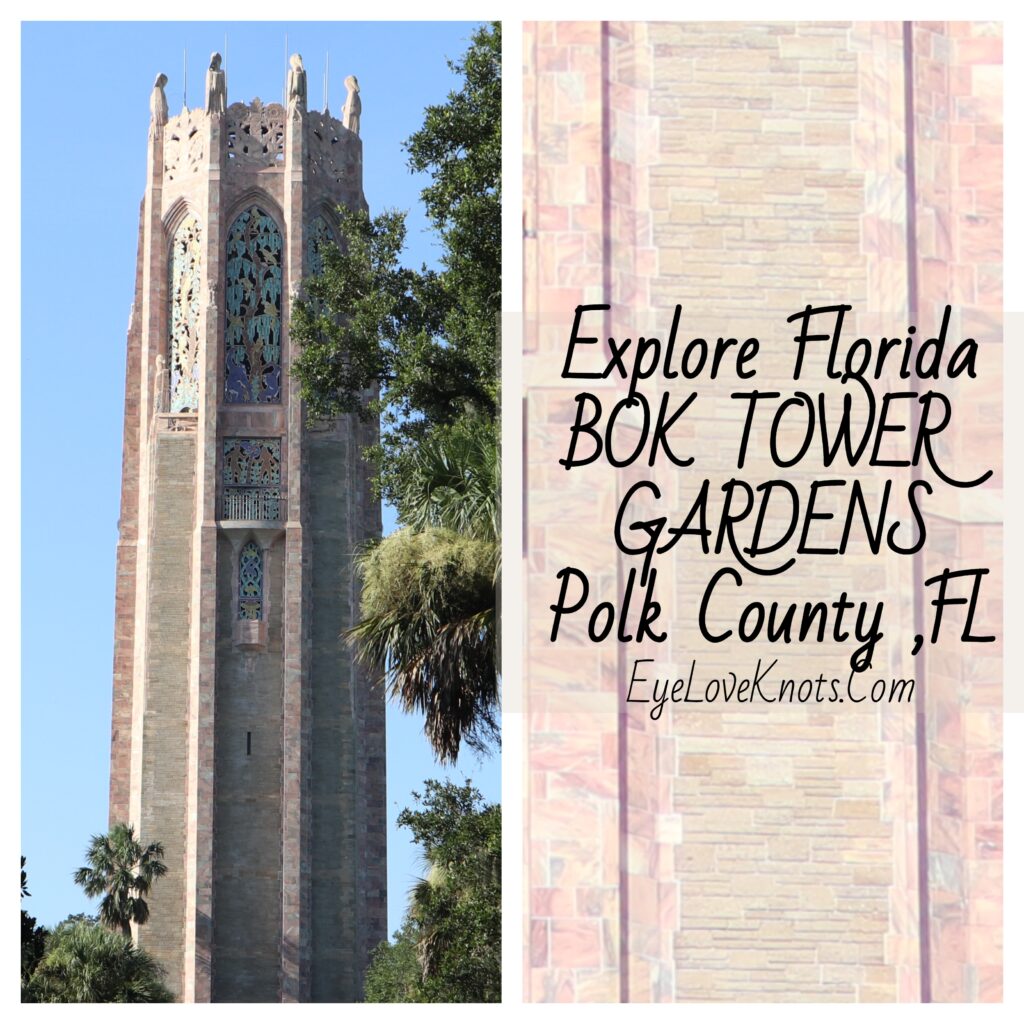 Bok Tower Gardens is a place I always wanted to visit since
there is a Carillon inside of the tower – it's called a "Singing Tower".
The gardens are unique and have different themes throughout the property & the surroundings are beautiful .
It sits on a hill, with amazing views from any part of the gardens. It's like out of a fairy tail book!
Please DO NOT claim this Blog Post as your own ,
DO NOT re-publish my photos as your own.
DO NOT copy and paste my Post anywhere, link to it instead.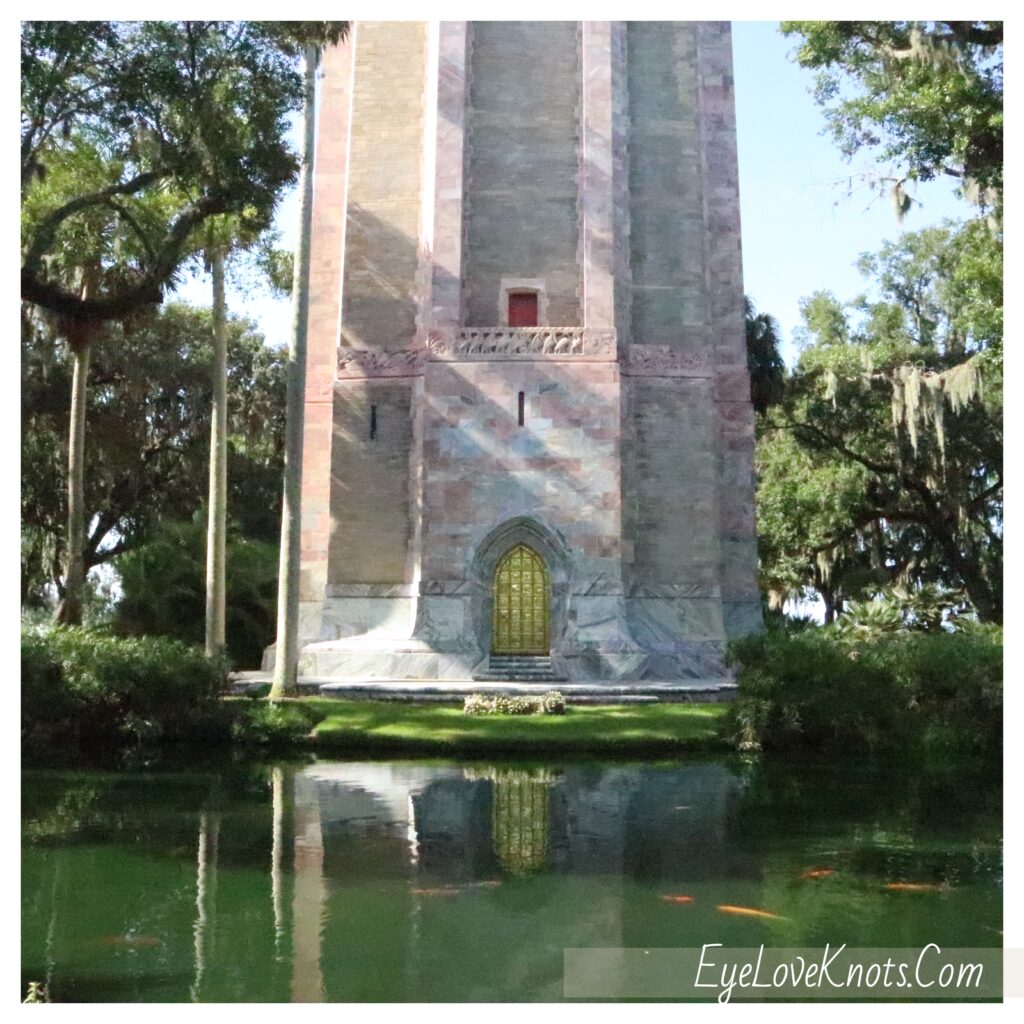 Approaching the tower there is a pond full of Koi Fish and a moat that goes most of the way around the tower full of them that you can feed.
Edward Bok is buried in site in front of the brass door adorned by flowers.
"The Great Brass Door" was created by Samuel Yellin – a metal worker.
The great door depicts the Biblical story of creation, The Book of Genesis, starting with the creation of light and ending with Adam and Eve being banished from the Garden of Eden. (Source:Bok Tower Garden Website)
There is so much to see, and explore around the gardens. There are small details in each area. You get a different view of the area in each bench you approach.
I honestly recommend packing a lunch, and having a picnic there – spending a WHOLE day in the gardens. Basking in the surroundings for hours will clear your mind.
I was in AWE of what nature, and humans have created collectively.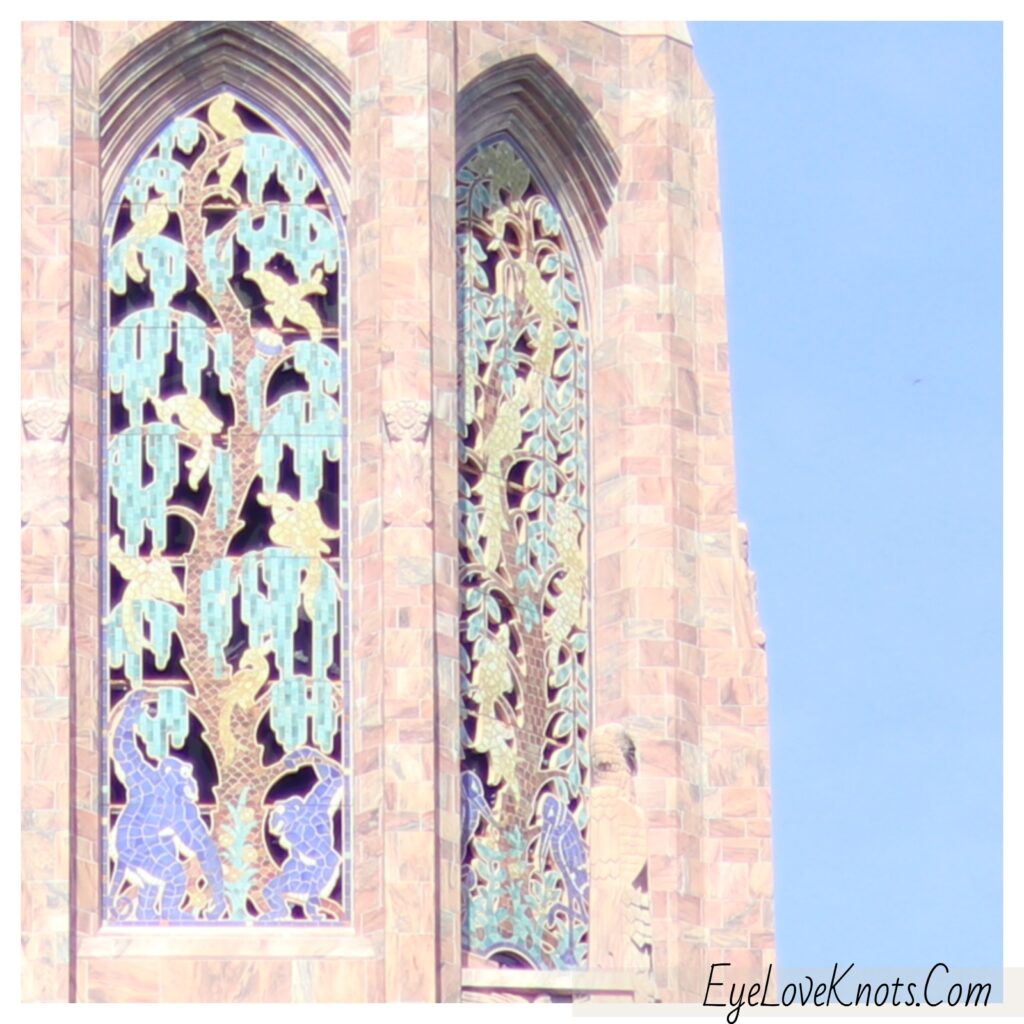 The tower is adorned with Pink Georgia Marble and Coquina stone. It is the largest and most beautiful man made creations!
Very unique and fascinating in the detail. Every side of the tower has different pictures and even a Zodiac Calendar. I stared at the tower for HOURS sitting at one of the many benches that surround the tower from many different angles.
Follow Me, Vee, on Instagram
Sunday and Wednesday Posts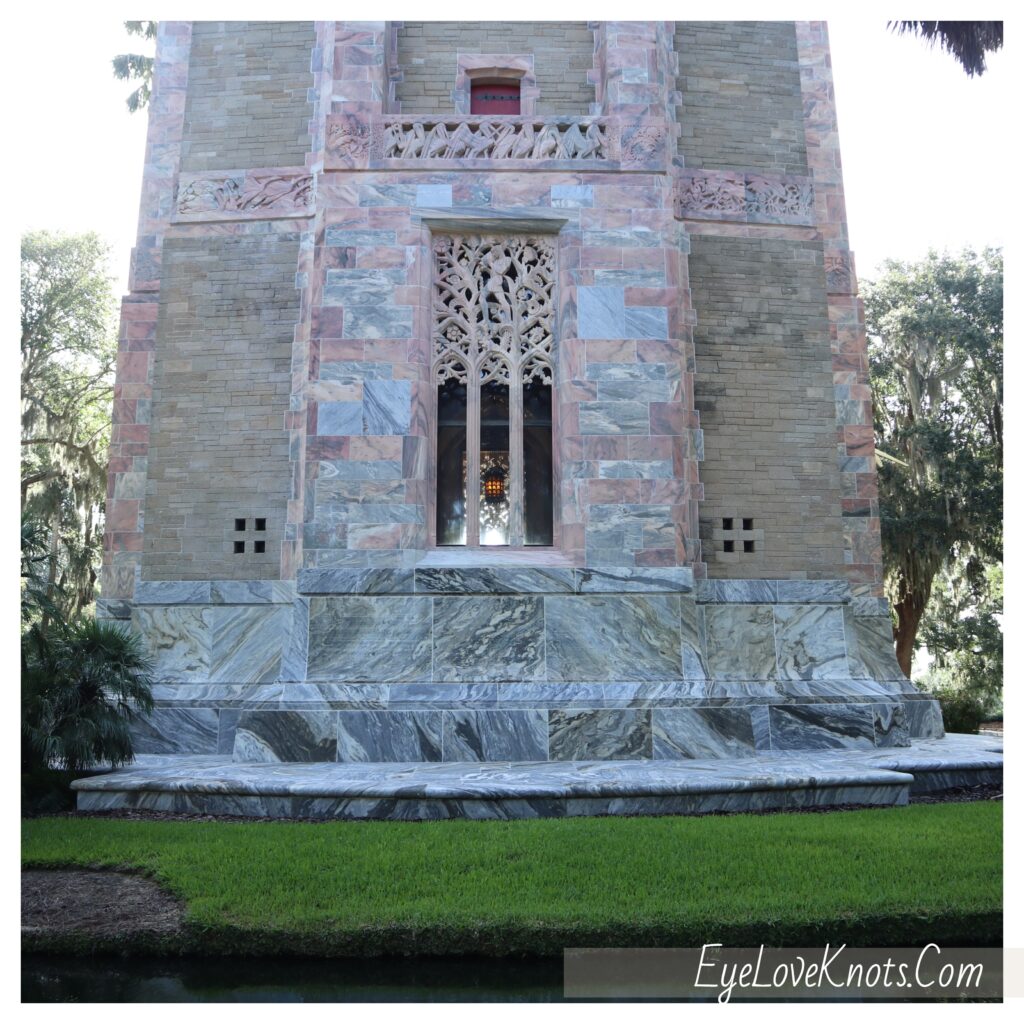 What makes it a singing tower? The Carillon is an intricate design of bells. There are many Carillonneurs that come to visit the tower to play live. The gardens even hold an event to showcase the Towers musical abilities.
I heard about a Carillon from one of my favorite bands – Wintergatan. Here's a YouTube video of one Carillion Domtoren clock tower in the city of Utrecht.
Here's also a local news video from Fox 35 Orlando of the Inside of the Bok Tower.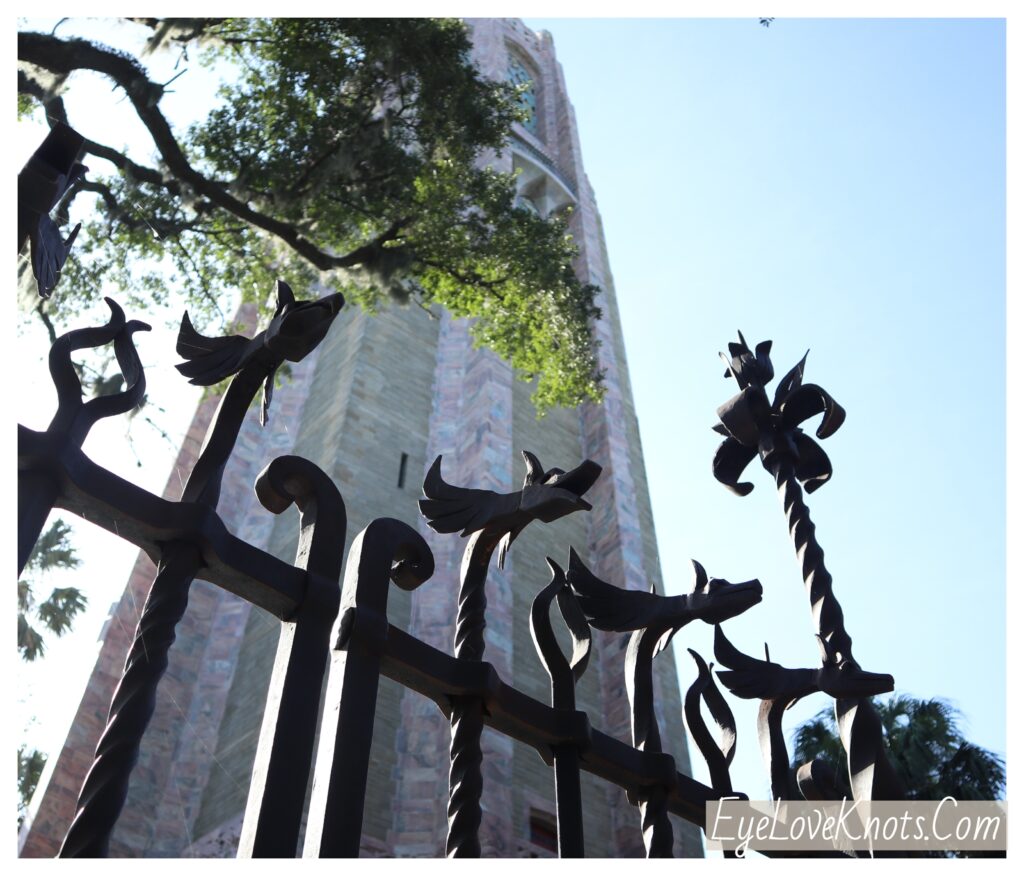 When I was sitting at the steps of the tower taking pictures by this gate, I noticed the tops of the gate – very detailed. Crazy to think its made out of steel! The creatures on top of the gate to me they look like ZERO from Nightmare Before Christmas.
The iron gates (also by Samuel Yellin) leading to the Tower were hand-wrought, and showcase zoomorphic figures with various expressions and wings for flight. (Source:Bok Tower Gardens Website)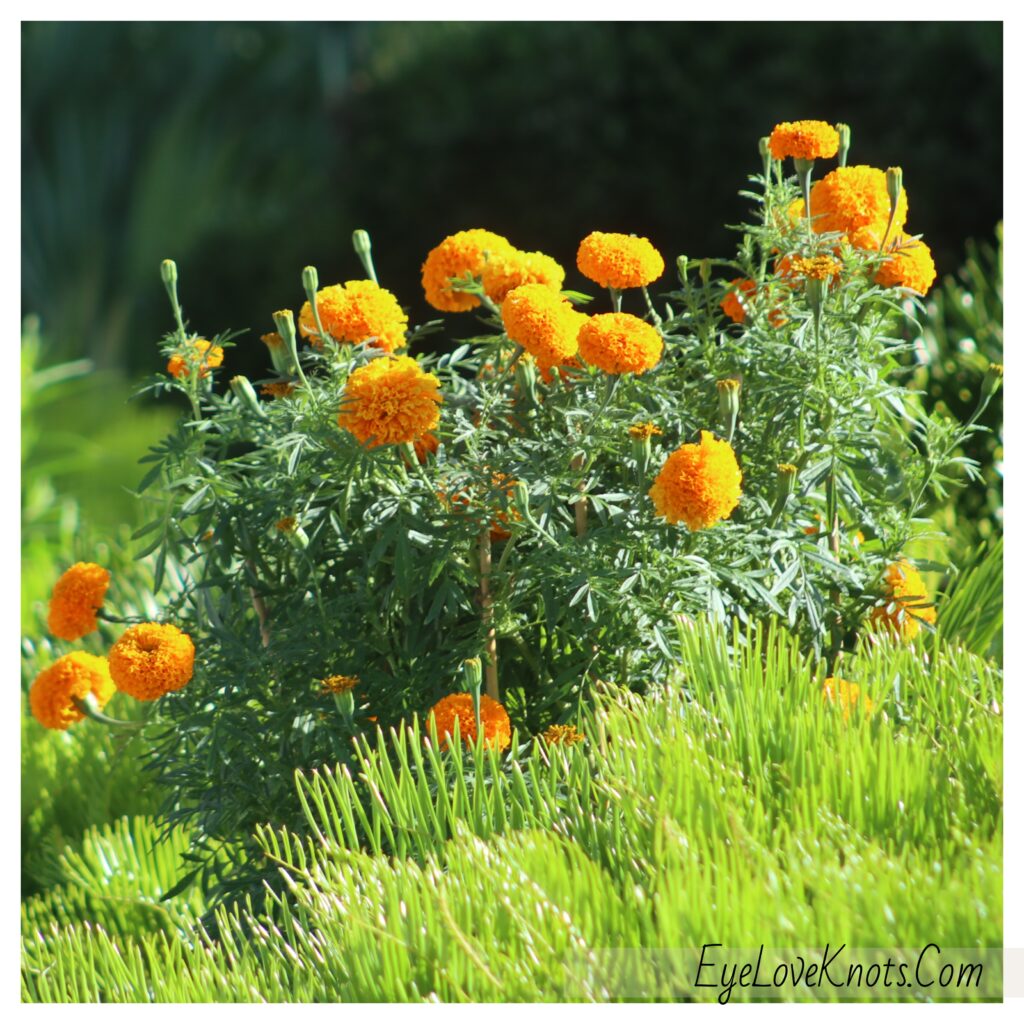 The surrounding gardens have a lot of these flowers called Marigolds. They are beautiful to look at and smell!
There's also a butterfly garden, Florida Wetland Bog, Children's Garden and a Edible garden.
The gardens are well maintained – pristine and most of all inspiring. It definitely gives me the want to have gardens like this surrounding my house.
Alexandra, for her wedding, created these beautiful flowers out of yarn and they look so much like the real thing. She has an amazing and easy to follow tutorial HERE.
You have to hear and see it for yourself!
Bok Tower Gardens Address: 1151 Tower Blvd, Lake Wales, FL 33853
I honestly recommend visiting the tower! It's definitely an experience worthwhile, and I do it no justice. I've only just scratched the surface when it comes to this amazing feat of human capabilities.
What local places have you visited in your town that's worth a trip?
Chime off below we'd love to know!