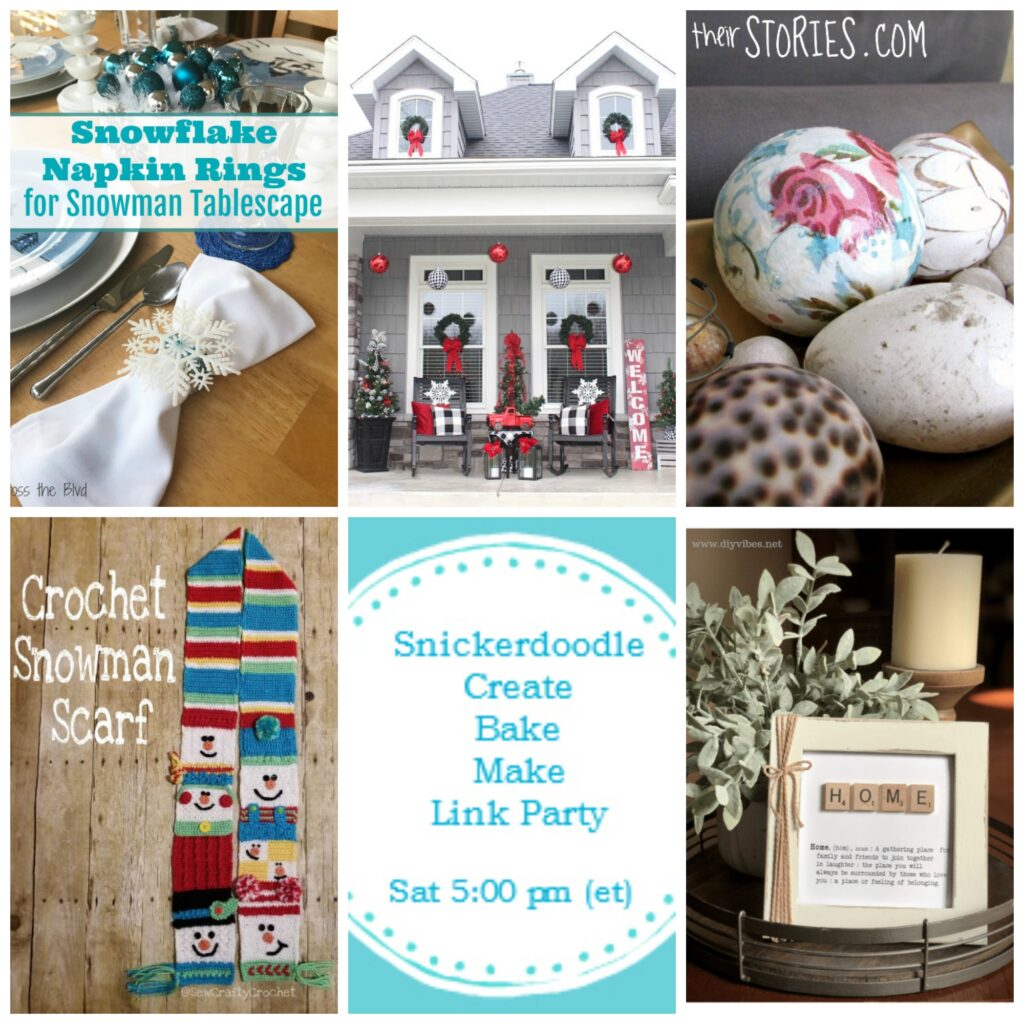 Welcome to the Snickerdoodle Create Bake Make Link Party 316!
Happy New Year, Everyone!
Things at work are finally slowing down (for now), so I've had some time to start planning out blog posts and projects I want to work on. Next week, I have four days off (wow!) so I am going to be working on tidying up my craft space as I will be sharing it in a couple weeks as part of the January Pinterest Challenge. Also need to get the Christmas tree, and decorations put away sometime next week as well. In celebrating Three Kings Day on January 6th, I always keep my decorations up until at least this day.
I have been busy crocheting. The Ashton Gansey Scarf is finally finished – this is the pretty pink cabled scarf you've been seeing on Instagram, and I have two WIPs (works in progress) about ready to assembly – see peeks at my Valentine's Pixel Art project, and C2C Cozy project. Looking forward to finishing these up this weekend, and getting them both ready to share here on the blog later this month. ALSO, big news! We have a new contributor to the blog – Shawna from Double Knotted Crochet! If you are in love with the trendy crocheted earwarmer, make sure to check in on Wednesday for her free crochet pattern 🙂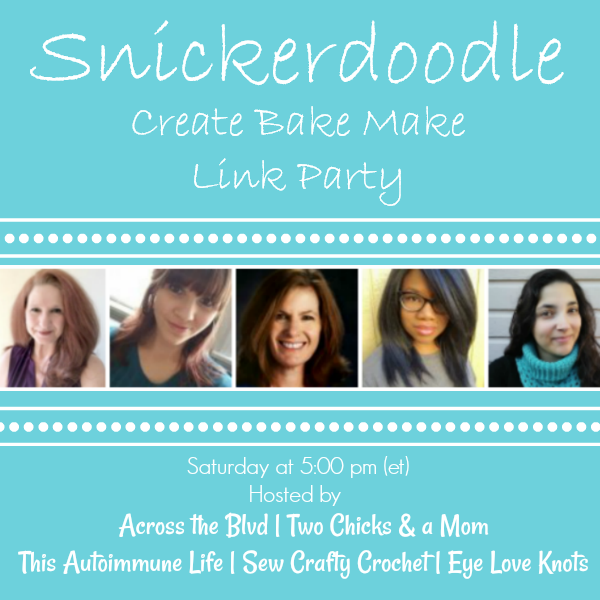 Please follow your hosts on one or more social media platforms. We'd love to connect! Let us know you're following from the party. We'd love to follow you back!
Each hostess chooses her own features, so be sure to stop by for a visit!
Beverly and Gloria – Across the Blvd
(Blog / Pin / Twitter / FB / Instagram)
Staci – Two Chicks and a Mom
(Blog / Pin / Twitter / FB / Instagram)
T'onna – Sew Crafty Crochet
(Blog / Pin / Twitter / FB / Instagram)
Roseann – This Autoimmune Life
(Blog / Pin / Twitter / FB / Instagram)
Alexandra – EyeLoveKnots (that's me!)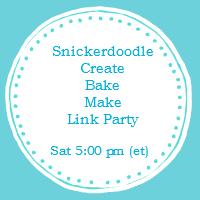 We'd love for you to add our party logo to your party page!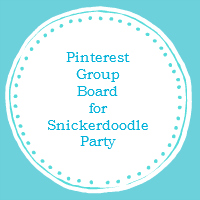 After you link up at the party, follow all of the co-hosts on Pinterest and then send an email request to join the board to [email protected] Please include a link to your Pinterest profile, as well as the name of your blog.
Snickerdoodle Create Bake Make Link Party 316 Features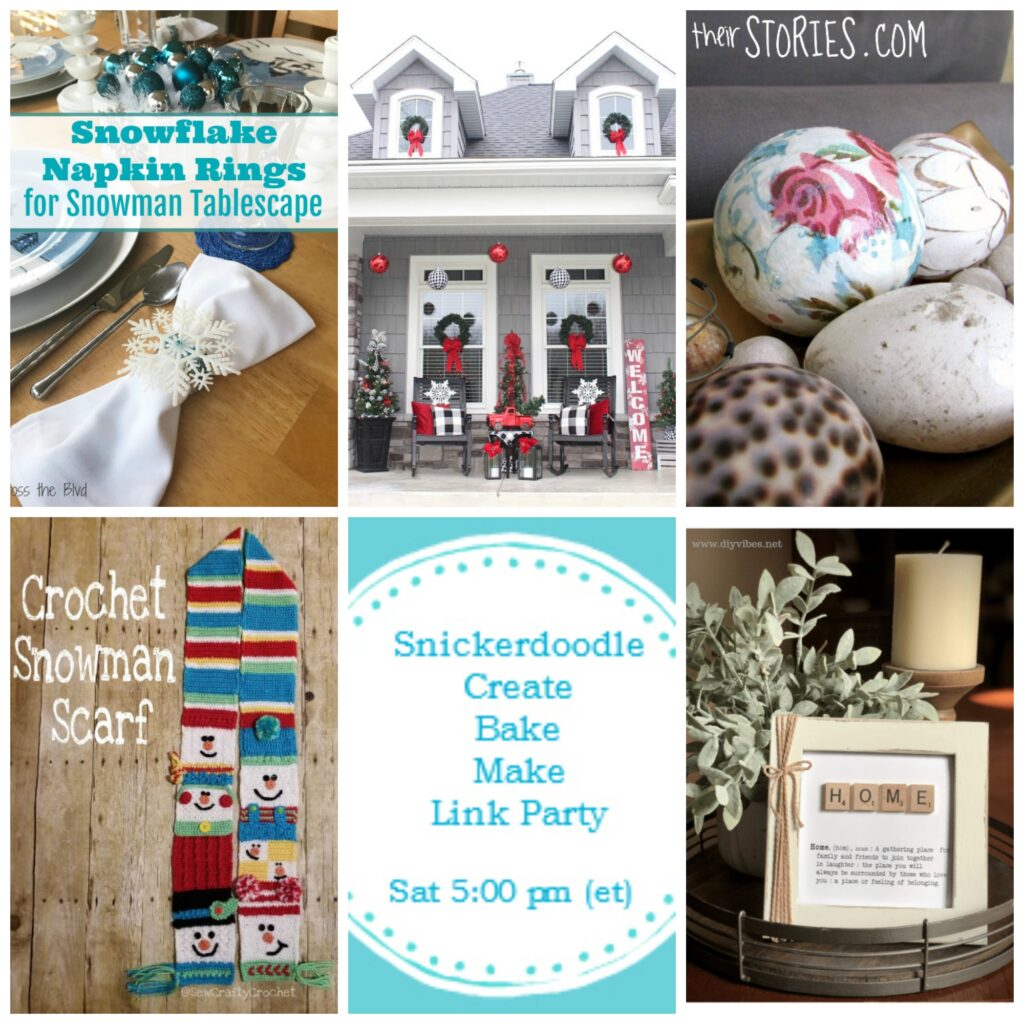 Features are pinned to our Party Board. Please pin from the original source.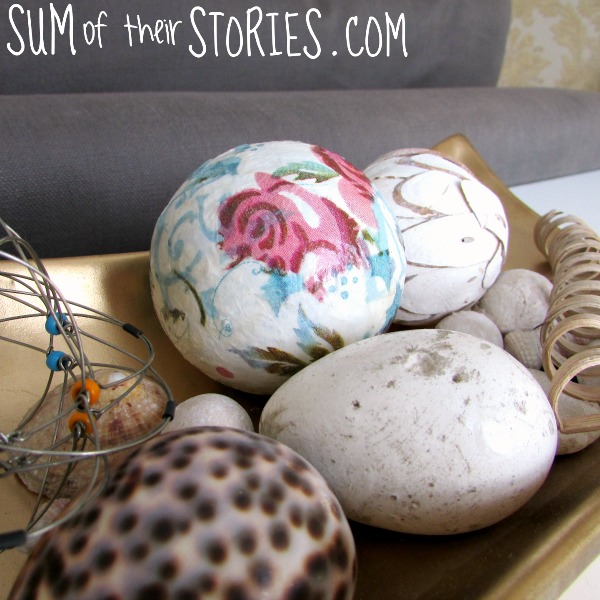 Most Clicked
Christmas Ornament Recycling – Sum of their Stories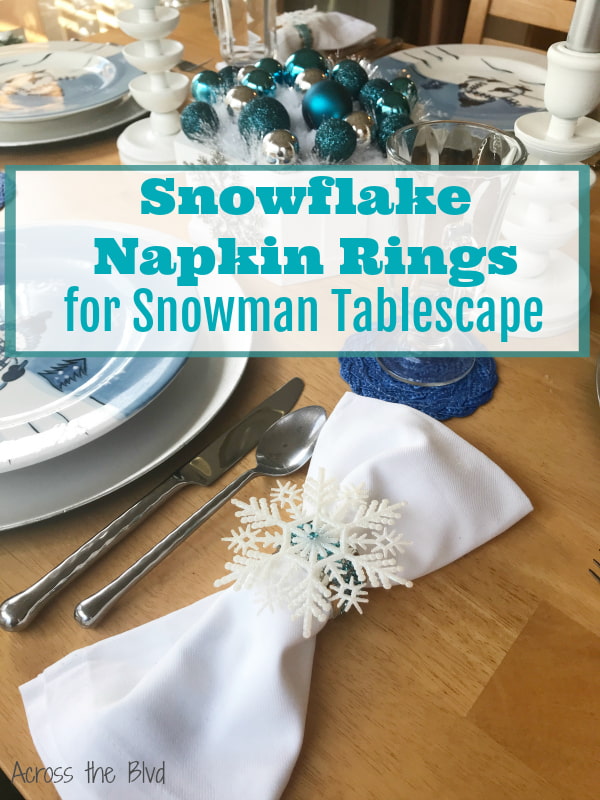 DIY Snowflake Napkin Rings – Across the Blvd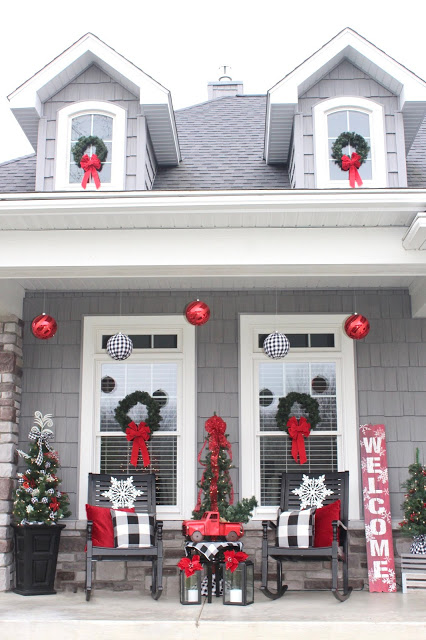 Christmas Home Tour (Inside and Out) – Living on Cloud Nine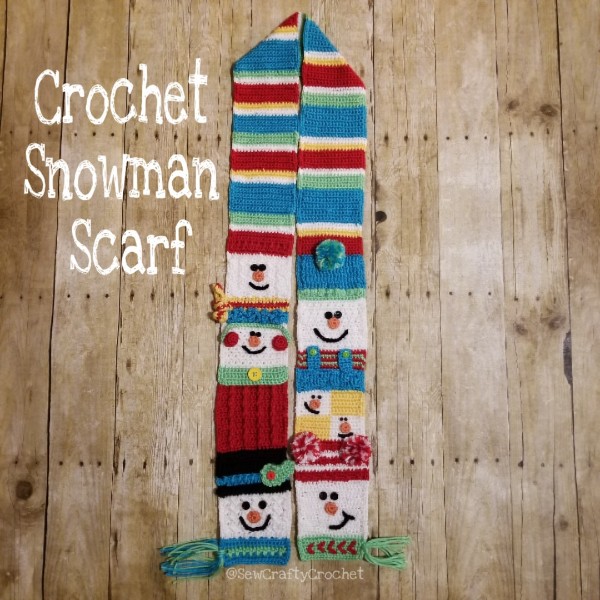 Crochet Snowman Scarf – Sew Crafty Crochet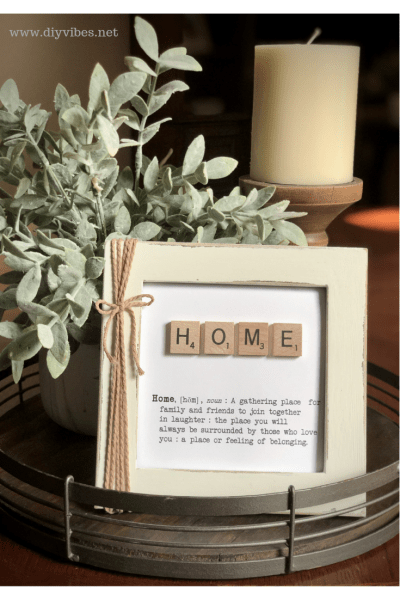 Scrabble Tile Framed Art – DIY Vibes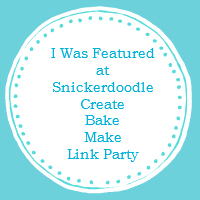 Have you been featured? Let others know by displaying our button your blog!
Party Guidelines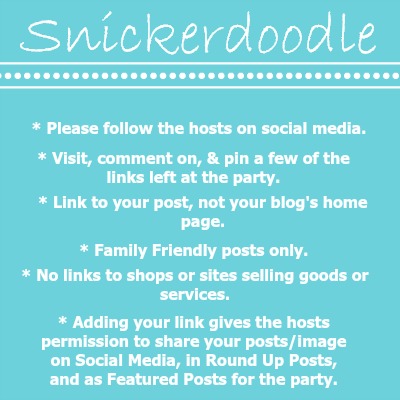 Let's Party!