How to Share Your Crochet Creations to Facebook Groups.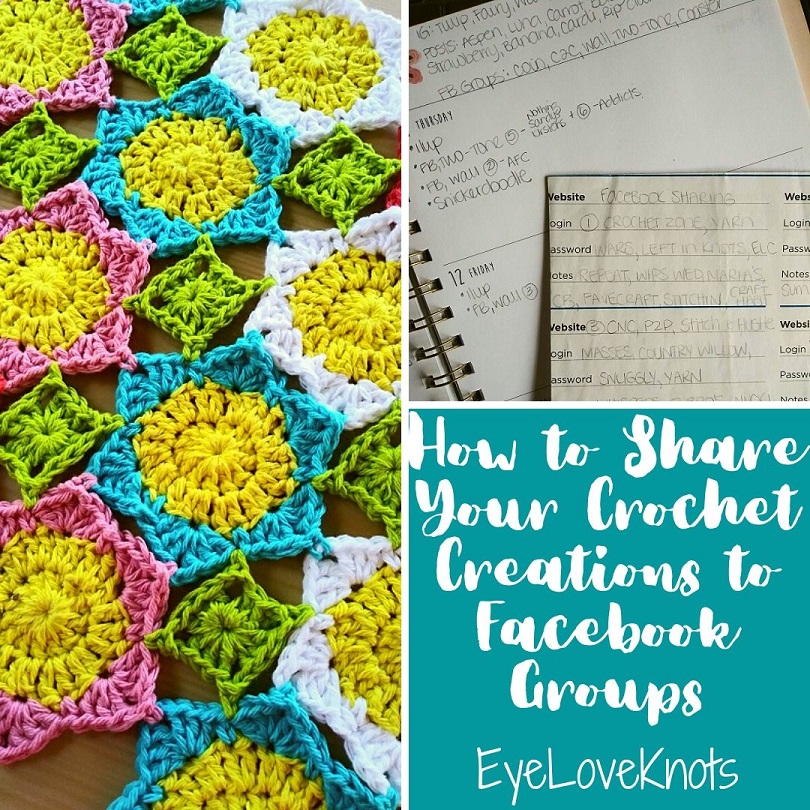 I have helped many makers in the past providing advice for how to share their creations to Facebook, and which groups to join. I am active in over 50 crochet/DIY groups on a regular basis, as well as run 2 groups myself, and I have learned a lot along the way.
As a blogger, Facebook groups are one of my biggest traffic sources, and it's important to treat them right. As a maker, Facebook groups are awesome for connecting with other makers, seeking advice and just sharing and interacting with the only other people who really understand.
If I missed anything or you have any questions, feel free to drop me a line on my Request Line.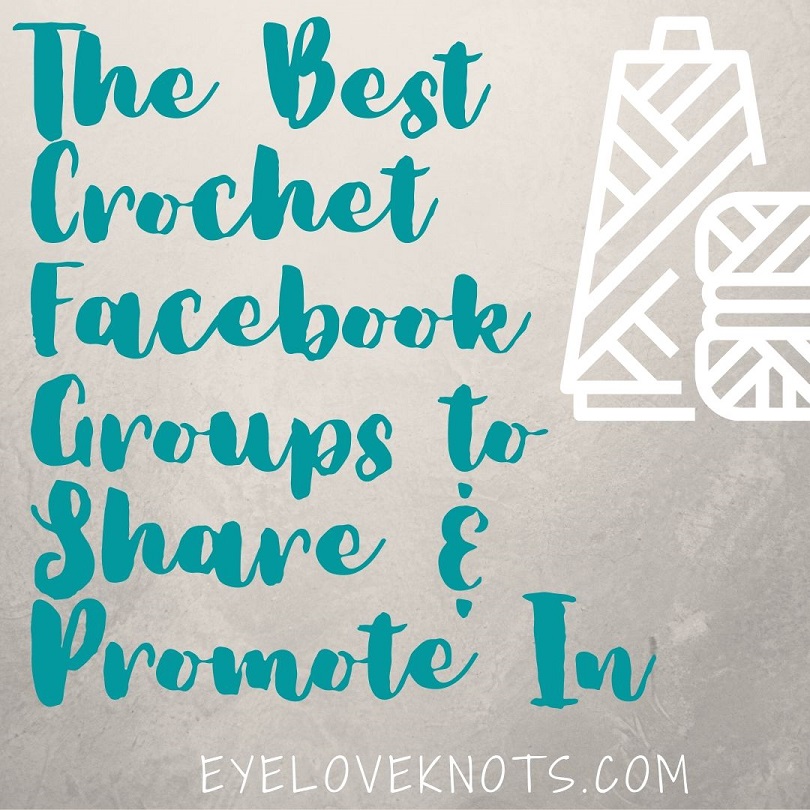 The Best Crochet Facebook Groups to Share & Promote In
How to Avoid Facebook Jail
If you haven't heard of "Facebook jail", it happens when you post to too many groups in a short period of time, especially copying and pasting, because Facebook may think you are a spammer, and will lock you out. When I've gotten locked out, it's usually a quick fix, but some folks have been locked out for a day or more. To avoid Facebook jail, I only share one post to 10 groups or less per day, and I also try to interact a little in them. You don't have to do a whole lot, but scroll down through several posts, and like and/or comment on them. By sharing, and then interacting, this shows that you aren't posting the same thing back to back to back as there is a little break in time while you are interacting.
How to Organize Your Facebook Groups
I am old fashion, and have everything written down on paper together with my planner. There are many other ways of recording the groups, but I like paper and pencil.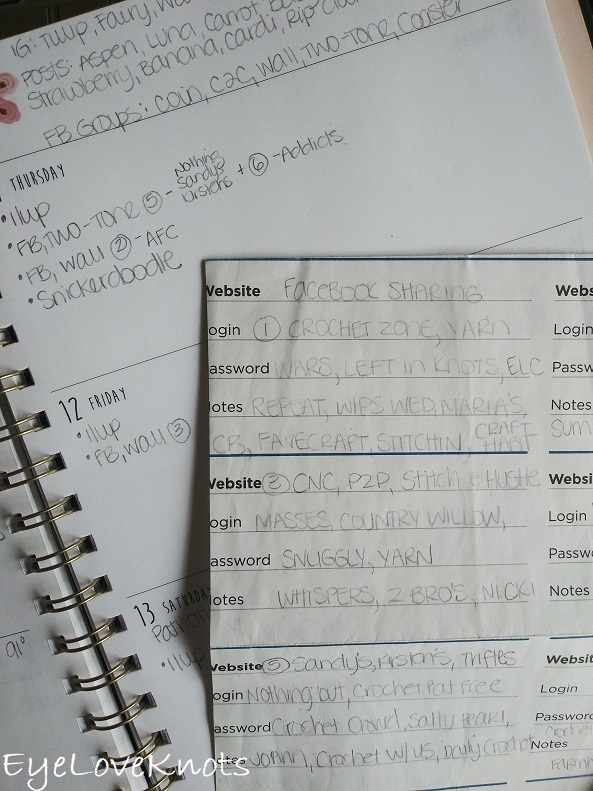 I have my groups in blocks of 10 groups. When I fill those 10 spaces, then I open a new block, and I have each block labeled. You will see these blocks on the right side – this is just a page I ripped out of an old planner, and I keep it in a pocket in the back, so when I need a new planner, I just move it with me.
When I write it down in my planner, it looks like "FB, Two Tone (5)" – you can see this on the left side which is my actual planner. This is my shorthand that tells me that I need to share my Grannies Two-Tone Headband post to group 5 of my Facebook groups.
This is the only way I can remember which groups I have shared to and not, and highly recommend someway of tracking.
Group Etiquette
Every group is a little different in their set of rules, and those are laid out for you, usually in a group announcement, but one things all these groups have in common is that they want to be drama free.
These are places to share your beautiful work, and ask for advice, not to share your religious and political opinions as this is surely to lead to drama and hateful expression.

You should refrain from sharing negative opinions – everybody does things a certain way, and if it angers you, simply ignore it and continue scrolling – there is no need for hateful expression, and attacking of other makers. The group will go on the defense, and it will snowball, and it's just all around not what you want from a crochet group. Helpful criticism is always appreciated, just in a tasteful way.

Direct selling is frowned upon. This means that if you are trying to sell (example) yarn, share only the link to your eBay or Etsy listing – do not exchange information through the group, or ask people to PM you if interested.

Do not over share – this can come off as being spammy. Over sharing means to limit how many times you write on the group wall, not how much you participate in the group, and is mostly talking to designers, but can pertain to everyone. Just bring value, and not sales pitches.

Do not ever share a photo of a pattern, upload a pattern through a group file (unless it's yours, and you've been granted permission from the group admin) or agree to send the pattern to anyone from the group in a private message. Pattern sharing like this is illegal, plus taking potential earnings away from the designer. You may not know this, but many bloggers earn an income based on the number of pageviews the blog receives. By sharing a photo of it or uploading it, it is the same as giving it away, which means that makers do not have to purchase their own copy or visit the blog to get it.

Do not share trademarked characters. There are many characters from TV and movies that we love, and would love to have items made that look like them, and you totally can make these items, just do not share them in the groups. Legally, you cannot sell these finished items, and you cannot sell the patterns to make them because all this comes back to trademark infringement even if you use the words "inspired by" or "alien" or "mouse". If it looks like the character, it's infringement, and by sharing in the groups, it encourages it.
Few other things I wanted to mention:
Do not begin (or end) a post with the words "delete if not allowed". Admins most definitely will delete your post if it's not allowed. Just make sure whatever you are posting is allowed as outlined in the groups rules. Minus the free only groups, mostly anything that is crochet related is acceptable. If you're questioning it, do not post it.

Do not make a brand new thread that only says "thank you for the add". It clutters the group up, and isn't of value. A better post is a photo of something you are working on or recently finished, and then you can say in the post something that introduces yourself, "Thanks for the add. Here's something I am working on. I love to work on home decor projects." Group admins love this, and makers will be more responsive.

Makers are more than happy to help you find a pattern, but it's even better when you can say, "I already checked Etsy, and Ravelry, and didn't have any luck."
What Are Crochet Related Posts?
Crochet related posts are anything that involves crocheting. Some ideas for posts include the following – make sure to also include a "story" to go with your post that makers can connect to, not just feel like you're trying to sell something, and a photo will get you more attention than just words.
Your current WIP or Finished Object (with or without pet on top/in it)
Etsy Shop Crochet Pattern Listing (if allowed – some groups are free crochet patterns only, or no shop listings)
Your most recent yarn haul
Photo of you at your favorite yarn shop buying your favorite yarn
Show how you organize your yarn and other supplies
Show where you sit to crochet, and how you have your yarn within arms reach
Show your favorite yarn mug, shirt or winder. Bonus points if you say where you got it from because chances are, other makers want it too
Link to one of your blog posts, or a blog post from another blog that you think would be helpful to share
Questions about designing, opening a shop/starting a blog, or other business related questions
Questions about how to work a specific stitch pattern/technique, or what type of pattern to use for a specific yarn or season/holiday.
Your craft fair set up.
The list could go on and on! Just connect, and share value.
Post Examples:
Remember that makers want to connect with you. A photo with all kinds of words on it feels less personal, so the best photos are just that with your name/watermark on it.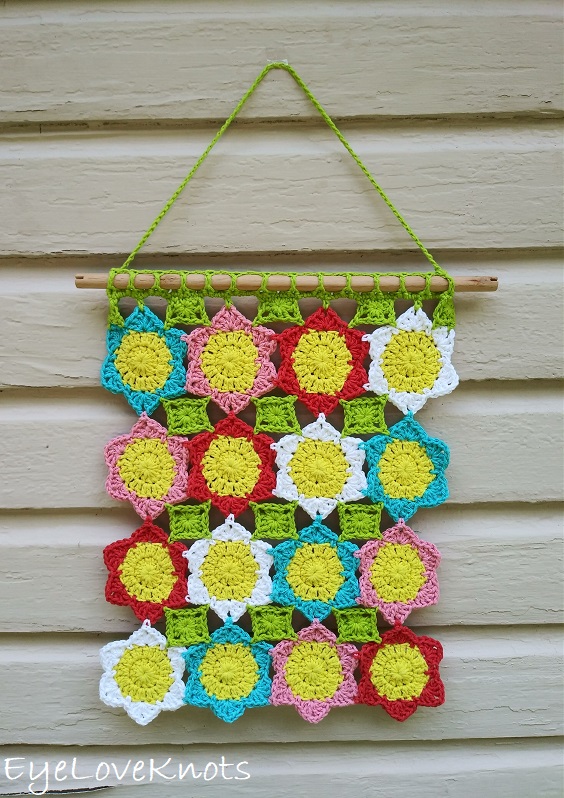 This photo is better than…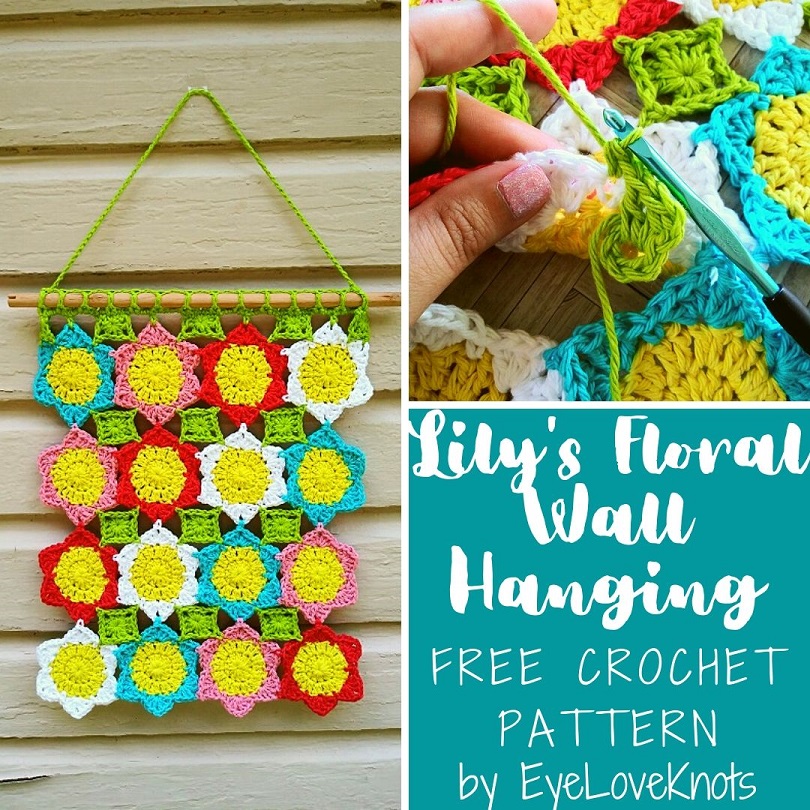 … this photo (though this one is excellent for blog posts).
As far as the caption goes, I am going to share three different examples that I have used in Facebook groups. I change it up depending on the group that I am sharing to because some of them do better when you are speaking as if speaking with a good friend – I broke this down on my post, The Best Crochet Facebook Groups to Share & Promote In.
"I've had wall hangings on my mind lately. They are so fun, and a great alternative to artwork and wreaths. All these bright colors make so sooooo happy.
Lily's Floral Wall Hanging, Free Crochet Pattern: with link here."

"For those of us that aren't blessed with a green thumb (I thank my husband for watering my plants and keeping them alive – I'd forget!) how about a pretty floral wall hanging instead? All these bright colors make so sooooo happy.
Lily's Floral Wall Hanging, Free Crochet Pattern: with link here"

"While I've got Summer and 4th of July on my mind, I am in love with these bright, cheery colors and floral pattern! I'm having trouble putting it away, and switching to red, white and blue. Hehe." with link in the comments.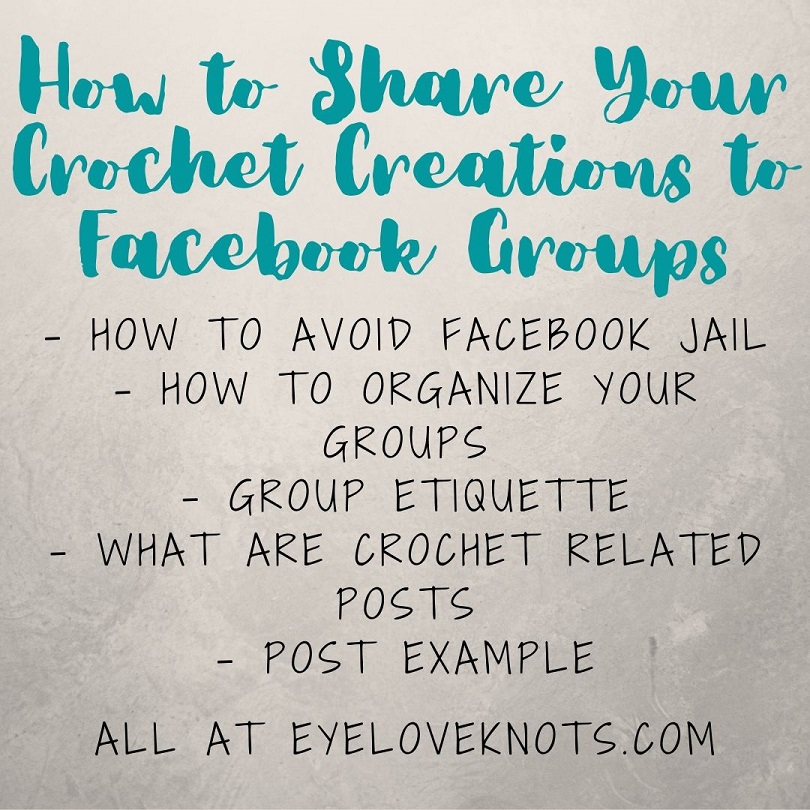 If you love to DIY: Join the EyeLoveKnots Crafting Community on Facebook to share your creations, and see what others are up to!
If you love Fashion: Join the Pretty Nails & Fun Fashion with EyeLoveKnots Facebook group to share, and see what others are up to!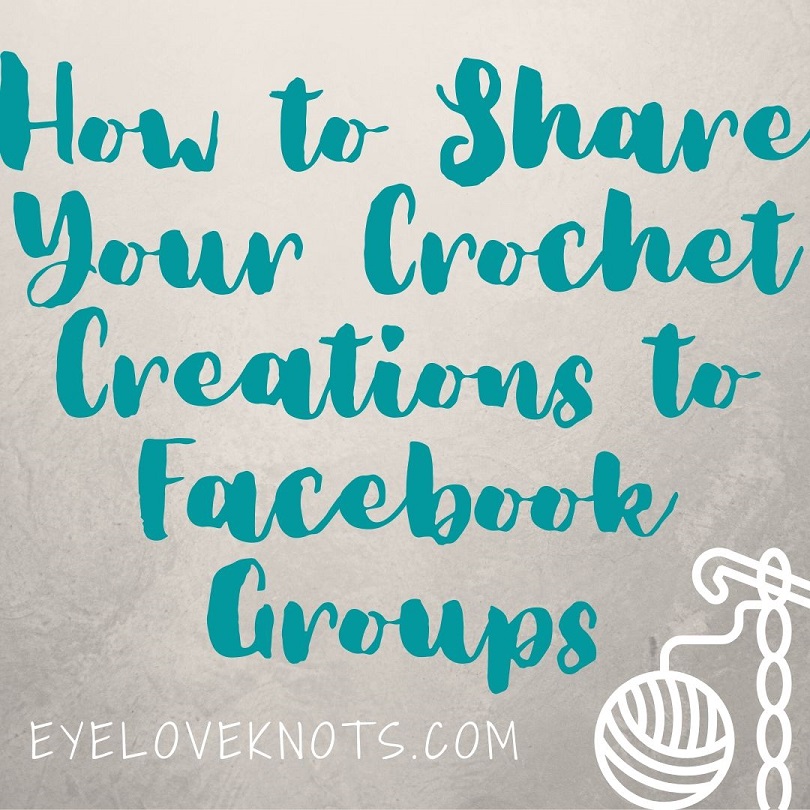 Linked Up To…
Craft Schooling Sunday – Creative Jewish Mom
Unlimited Monthly Link Party 13 – Grammy's Grid
Happiness is Homemade Link Party #327 – Create with Cynthia
The Really Crafty Link Party #222 – Keeping it Real
Handmade Monday #180 – Sum of their Stories
Craftastic Monday Link Party – Sew Can Do
Little Cottage Link Party #55 – Love my Little Cottage
Fabulous Party #324 – Lou Lou Girls
Ginx Woolly Linx Party June – Ginx Craft
551st Inspire Me Tuesday – A Stroll Thru Life
Hookin on Hump Day #217 – Moogly Blog
{Wow Me} Wednesday #459 – Ginger Snap Crafts
Your Whims Wednesday #464 – My Girlish Whims
To Grandma's House We Go Link Party 197 – Chas' Crazy Creations
The Wednesday Link Party #352 – The Stitchin Mommy
Thursday Favorite Things #444 – An Artful Mom
Creatively Crafty Link Party #228 – Life Beyond the Kitchen
Traffic Jam Linky Party #238 – My Bijou Life
Charming Homes and Gardens Wednesday Link Party 10 – Dabbling and Decorating
Pin Party #373 – The Pin Junkie
Best of the Month June 2020 – Calypso in the Country
Link Your Stuff – Annemarie's Haakblog
Snickerdoodle Create Bake Make Link Party 340 – EyeLoveKnots