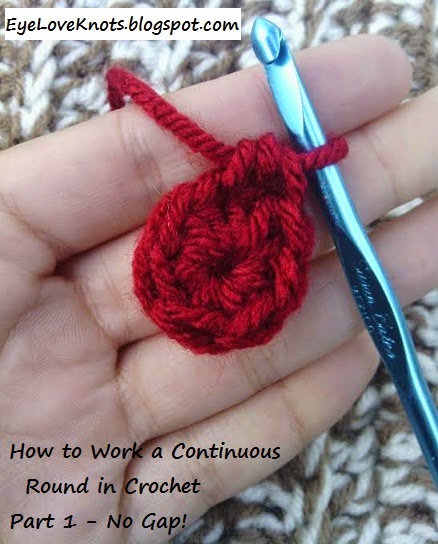 Working in a continuous round is a great way to get rid of the unsightly seam in your crocheted pieces worked in the round, seeing as the seam is caused from slip stitching your round closed and chaining one to begin your next round. With a continuous round, you just keep going around and around until your piece reaches your desired measurement.
The continuation begins right after completing the last stitch of your first round, however, working the first stitch of round two can create a gap or hole in between these two stitches since there is no join to close round one.
This gap drives me nuts, so below you'll find my secret for closing the gap without joining.
While, the easiest way to work a continuous round is with single crochets and half double crochets, it can also be done with double crochets, especially if you use my method.
Here, I am using Hobby Lobby's

I Love This Yarn

in

Cranberry

and an H8/5mm Hook, but any size yarn and hook will work the same. I am also showing this using a half double crochet stitch – but it will be a similar method for your other stitches too.
If you would like to see a photo tutorial for using other stitches to do this with, please leave me a comment below.
Let's Begin!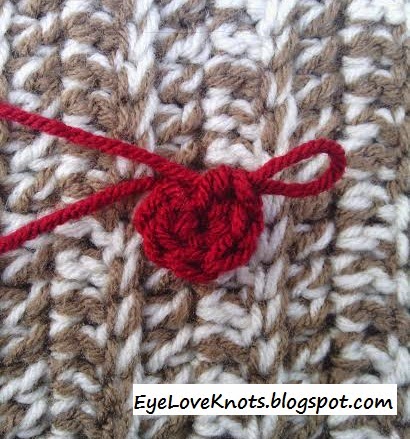 First things first, work the first round of your project. Don't join!
Here, I chained 3, joined to form a ring and then worked 6 half
double crochets into the ring.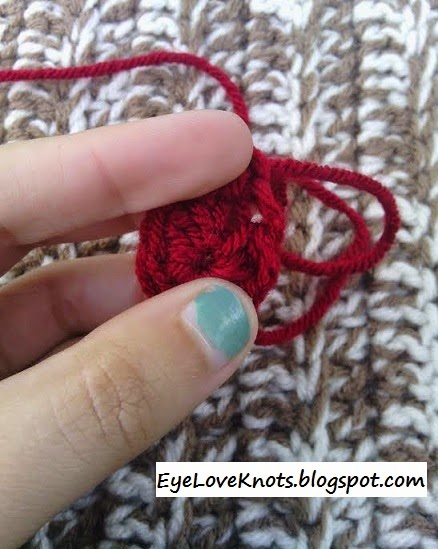 Normally, after the final stitch of your first round, you would
join to the first half double crochet to close the round and chain
one to begin the second round.
When working a continuous round, you do not join – Instead, you finish
the last stitch of your first round, and then work the first stitch of the second
round into the very next stitch. In this case, it would be the first half double crochet.
In this photo, you will notice the gap in between my two fingers.
This gap is present because the round was not closed by a join.
Continue on to find out how to get rid of it.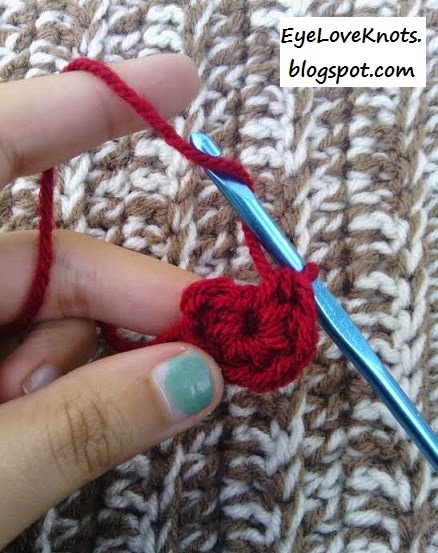 You will be working a half double crochet decrease.
First, yarn over, and insert hook back into the ring.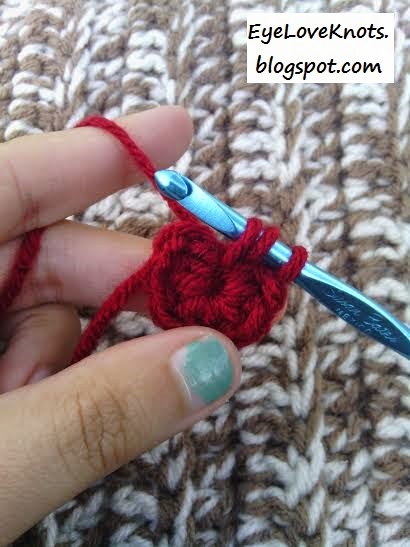 Yarn over again, and pull a loop.
You should now have three loops on your hook.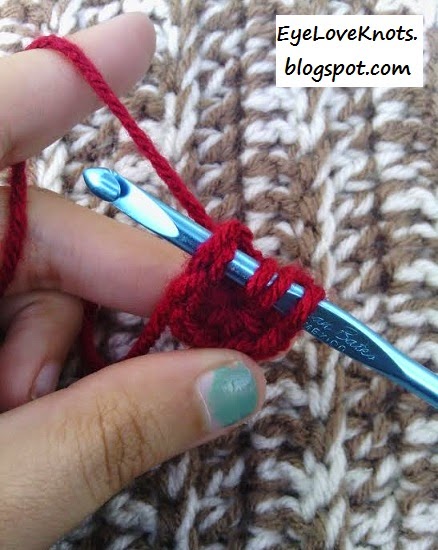 Yarn Over again, and insert hook into the first stitch.
Pull up a loop.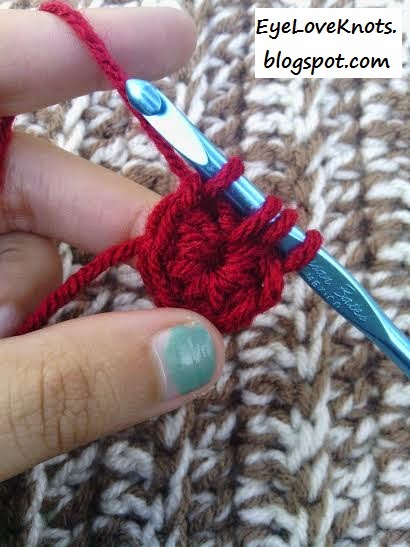 You should now have four loops on your hook.
Yarn over and pull through all four loops.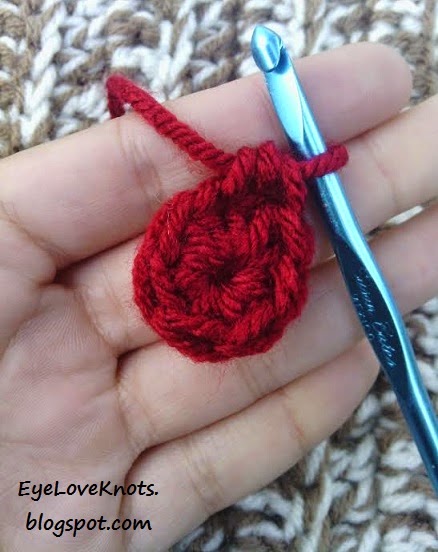 Now, your gap is gone and the beginning of round two has begun.
This decrease will count as the first stitch of the second round.
Now, you can continue on with your pattern.
This is definitely something I wish I would have figured out in the beginning of my crocheting. I hope you find this useful too!
Tune in on

Thursday

, for a free Christmas crochet pattern using this continuous round.
There will also be a How to Crochet in a Continuous Round Part 2 coming soon, where I will show you my trick for evening out the final round of your crocheted piece after having used the continuous round method.
Looking for More Crochet How To's?