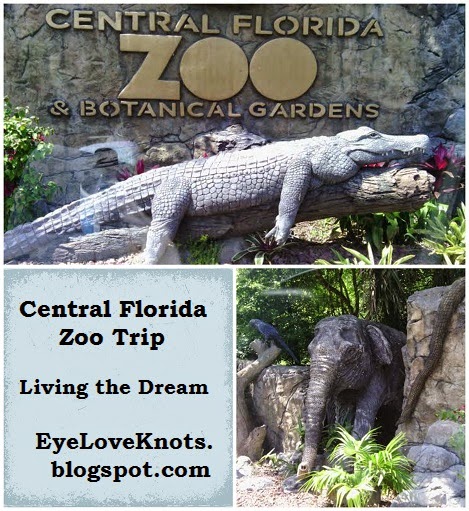 A few weeks ago, I was gifted a trip to the Central Florida Zoo and Botanical Gardens for my birthday. If you get the chance to visit, it is quite lovely!

I have been a few times to visit, each with enough time between the visits to be able to see and enjoy the new additions that the zoo has. Some features within the zoo include an Air Adventure zip line, the Wharton-Smith Tropical Splash Grounds, the Massey Services Insect Zoo, a Herpetarium, Barynard Children's Zoo, Botanical Garden and hundreds of animals throughout!

Just a side note… I went with my cousin Tiffany and her children Tyler and Madison, and a very dear friend of mine, Mel.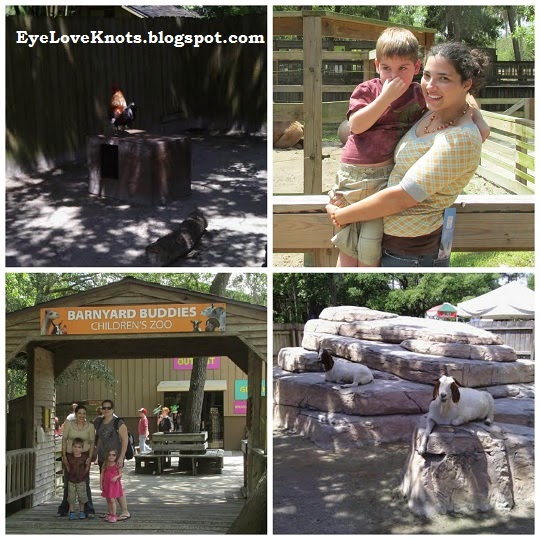 This is home to typical barnyard animals like the pygmy goats
We also saw a llama and zebu in here.
Tyler was ready to go as soon as we stepped into this area as it does smell like a barn. You can see him up there holding his nose!
He did so practically the whole time!
And down on the bottom, behind us is a barnyard gift shop.
Such cute little stuffed animals in there!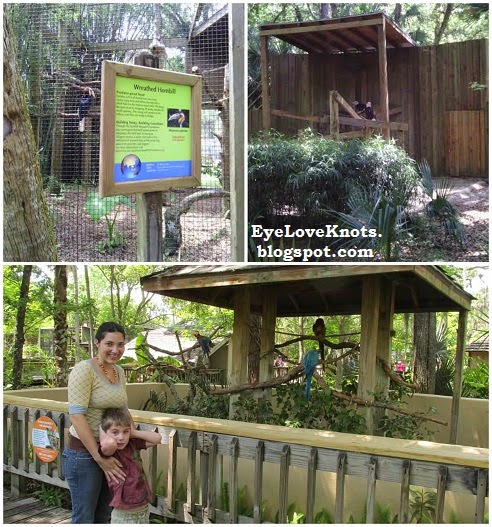 Here's a collection of some of the birds we saw.
Top Left: Wreathed Hornbill; Top Right: Bald Eagles;
Bottom: Macaws – Tyler didn't like how noisy they were!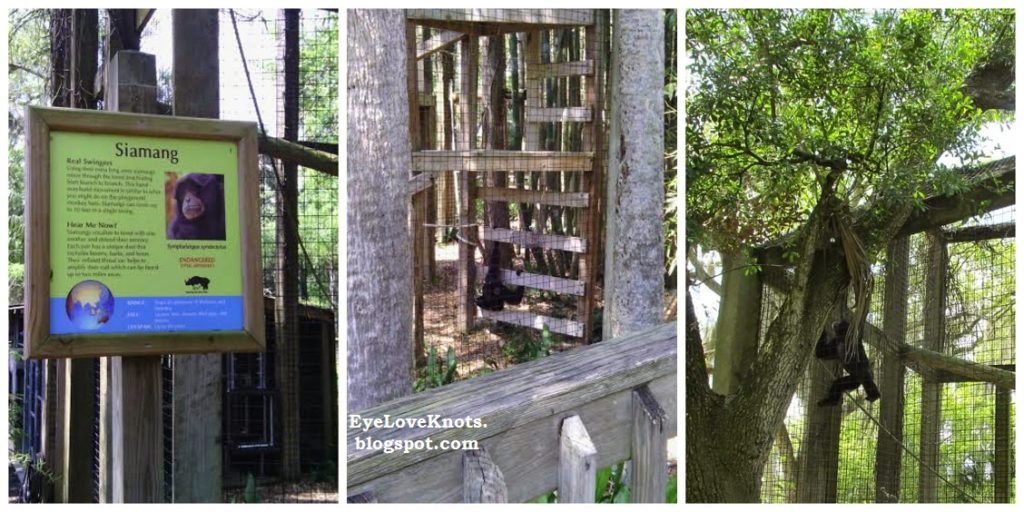 I just love monkeys! This Siamang looked so lonely in this huge enclosure.
Poor Tyler though – he was terrified of this guy!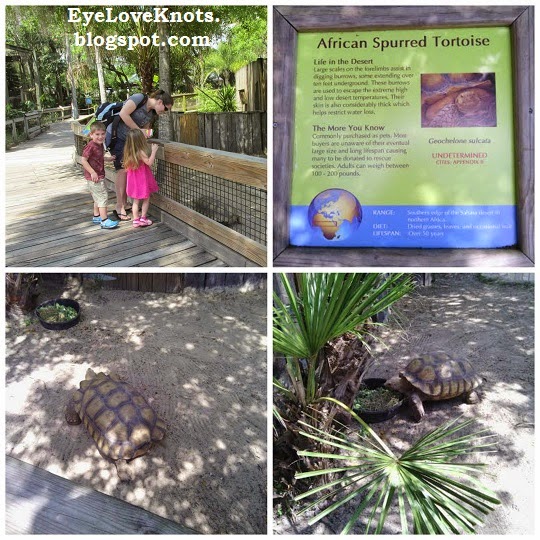 We got to see the African Spurred Tortoise make his way over to his food dish.
He is a very messy eater.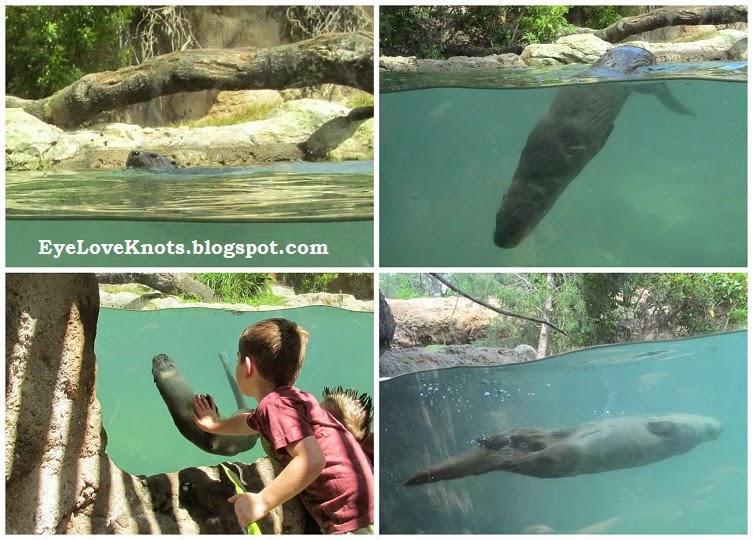 The Sea Otter exhibit is a newer exhibit. The time prior to this one, they were asking for donations to build this exhibit.
Tyler did not want to leave this guy.
He thought he was coming down to give him a high five.
The photos are in order of the sea otter's routine:
Top Left: Swim across along the top with his little face above water.
Top Right: Come down into the water.
Bottom Left: Turn around on the glass – "high five".
Bottom Right: Push off of the glass.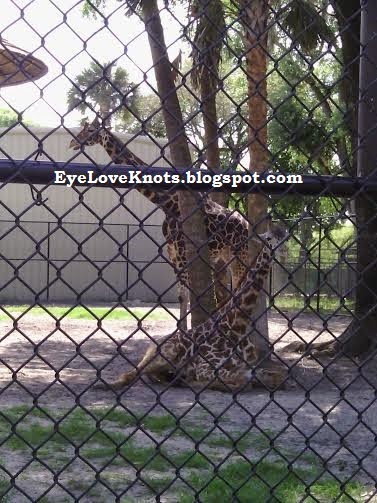 Also new to the zoo were the Giraffes. I read that all three are males and named Rafiki, Emba and Gage.
They were pretty calm while we were there, just hanging around but Madison did get to see one of their purple tongues. She was very excited.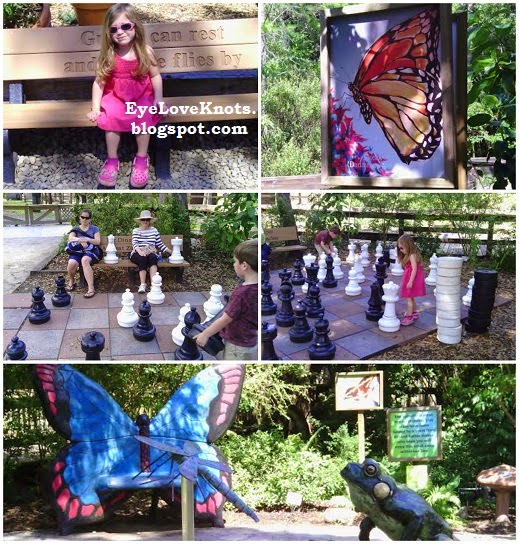 Towards the end is the Botanical Garden. It is a very peaceful place to be.
Top Left: Madison sitting on a bench watching the butterflies fly around.
Top Right: The beautiful Monarch butterflies we got to see flying around.
Middle: Madison and Tyler "playing" chess with pieces almost as big as they are!
Bottom: The frog is "jumping" out of a fountain/pond, and to the left is a bench shaped like a really big butterfly. I would love to sit on that bench and drink my morning coffee.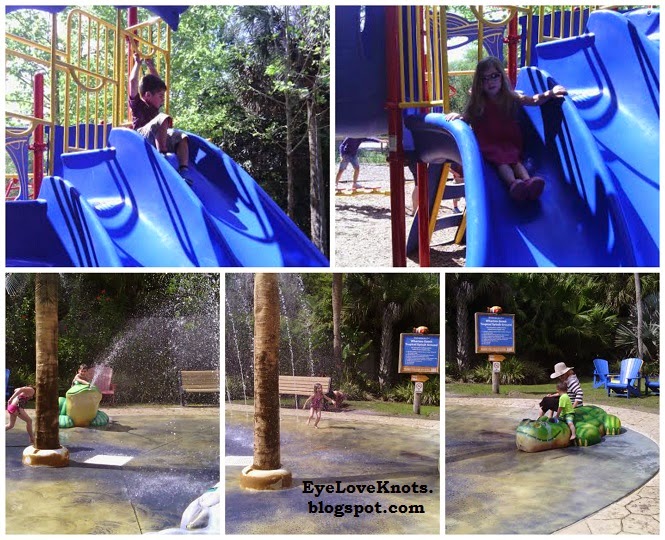 In the last photo on the bottom, Mel had befriended a little guy that was just the cutest thing! He was running around with the biggest smile on his face, and just wanted to play with everyone. Poor little guy slipped twice, and both Tiffany and Mel went over to help him up and to his mommy who was resting with a new little one.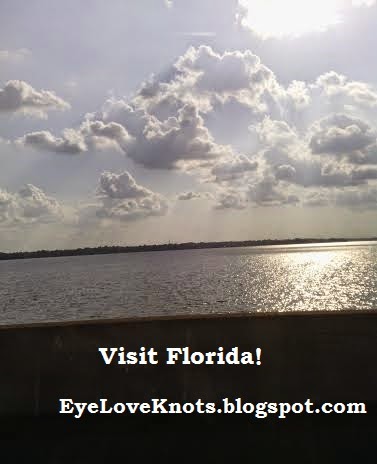 On the way home, the weather was still just as gorgeous as when we set out!
And we even stopped for some ice cream cones.
We all had a great day! 🙂
Please note, some of my images are not pinnable on purpose. Permission is not granted for sharing photos of my family.
Linked Up To…