Summer inspired DIYs including a cinnamon roll ice cream recipe, homemade sugar scrub recipe, Ikea hack to DIY a fish lamp, sailor knot free crochet pattern, and adorable summer embroidery patterns.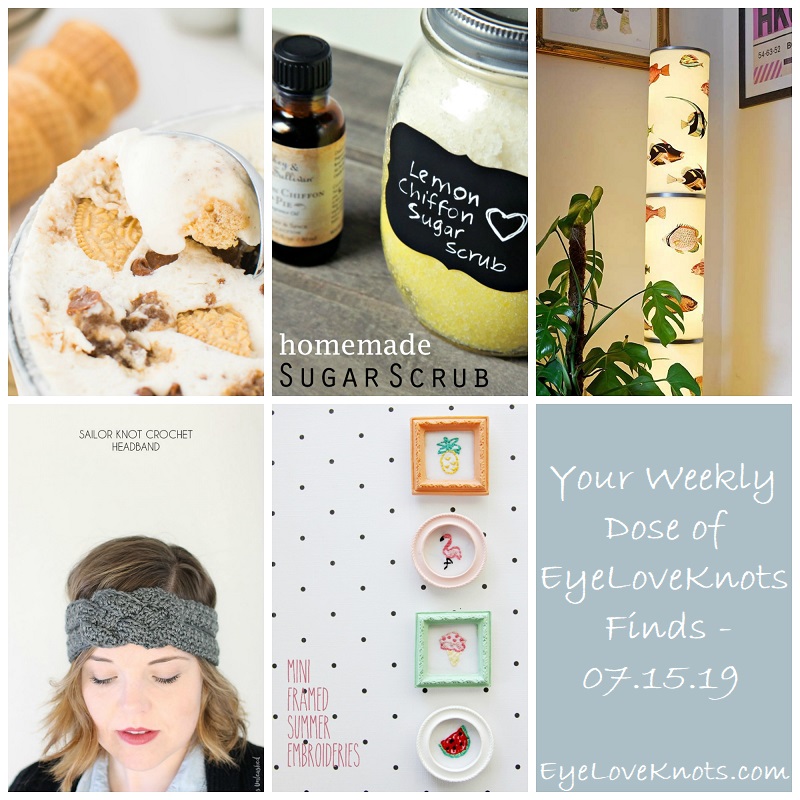 Did someone say more Summer fun?! Maybe it was me, hehe.
I always love to share awesome patterns, tutorials, and finds with ya! If you would like to see a review on any of them, feel free to drop me a line!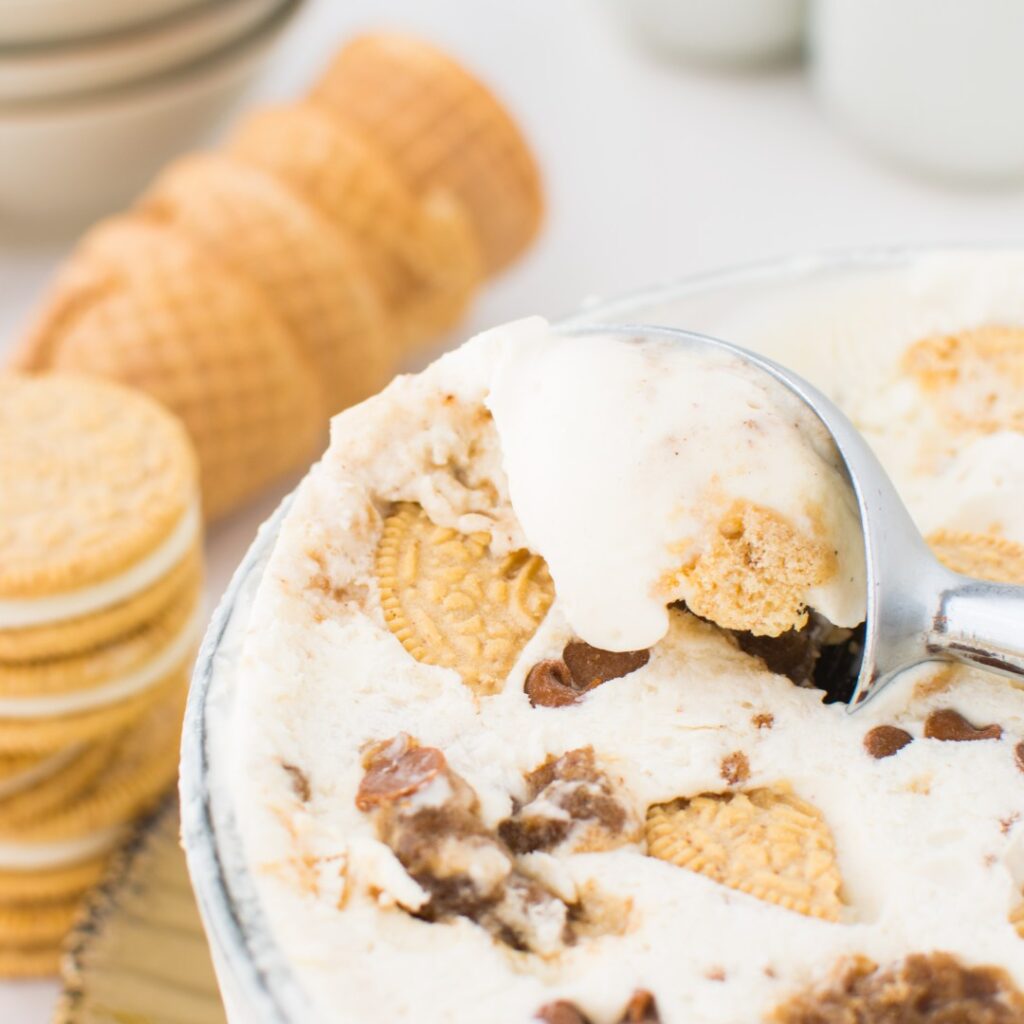 One thing that kinda sucks about wanting to make ice cream is not having an ice cream maker. Do you feel my pain? Well, for us who don't have ice cream makers, there is a great solution! It's called "No Churn", and you may have seen it on a bunch of ice cream recipes throughout Pinterest. Basically, it means instead of using said ice cream maker, you use heavy cream, sweetened condensed milk and a hand mixer and bam! Delicious ice cream 🙂
WELL… Jillian has put together a delicious recipe for us using this method for some Cinnamon Roll Ice Cream. I really like how Jillian describes it here, "Just like the classic cinnamon roll, this ice cream is brimming with that divine filling made of brown sugar, butter, and cinnamon. These heavenly bites of filling permeate the sweet vanilla custard, giving the ice cream that signature cinnamon roll richness. "
This recipe is a great base for making your own ice cream to fit any time of the year. Think of all the different add-ins, or a simple change like using Mint or Peanut Butter Oreos or even fresh Shortbread or Snickerdoodles! Experiment and enjoy!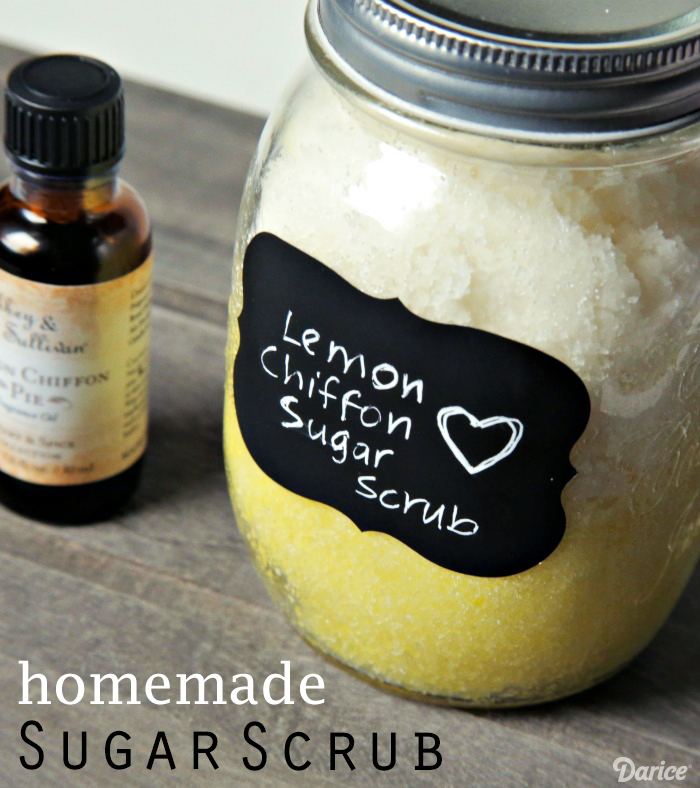 I have a weird confession – I LOVE the idea of sugar scrubs, but I hate the grity feeling in my hands. It's kind of funny. BUT, this would make a lovely gift for any occasion, or make to pamper yourself. Pair is with a crocheted set of facial scrubbies and/or washcloths for the perfect gift.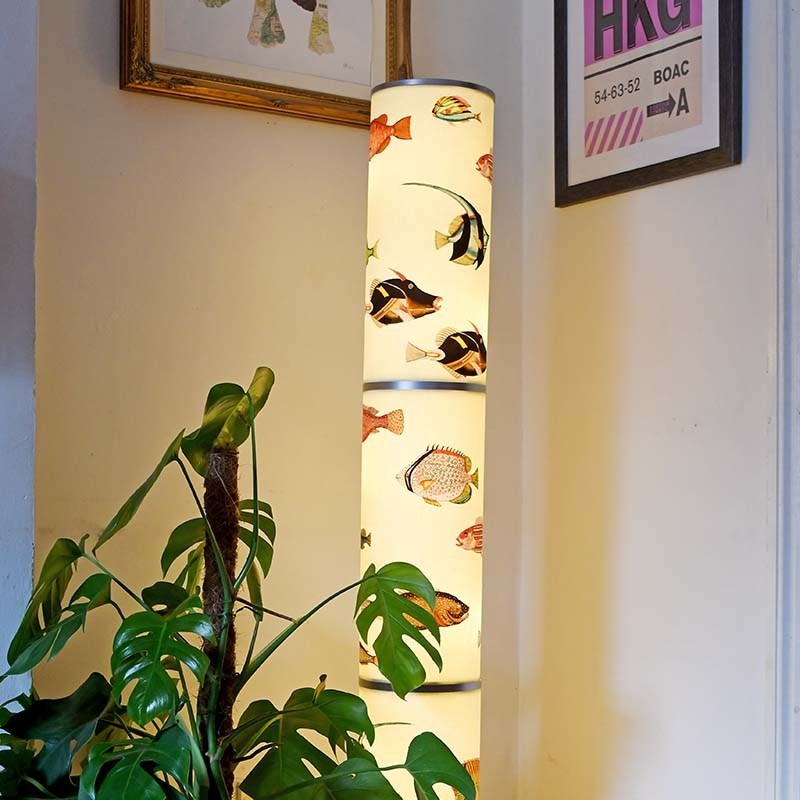 DIY Find – Fish Themed Ikea Floor Lamp Hack (Photo Tutorial) from Picture Box Blue:
How cool is this fish lamp?! Perfect for a cabin/lake themed home, or in the fisherman's mancave. Though, you could use the same idea, and change the images up to anything! Upon first glance, I thought they were Mod Podged on, but they are adhered with tape which means you could even change out the images as seasons/holidays change.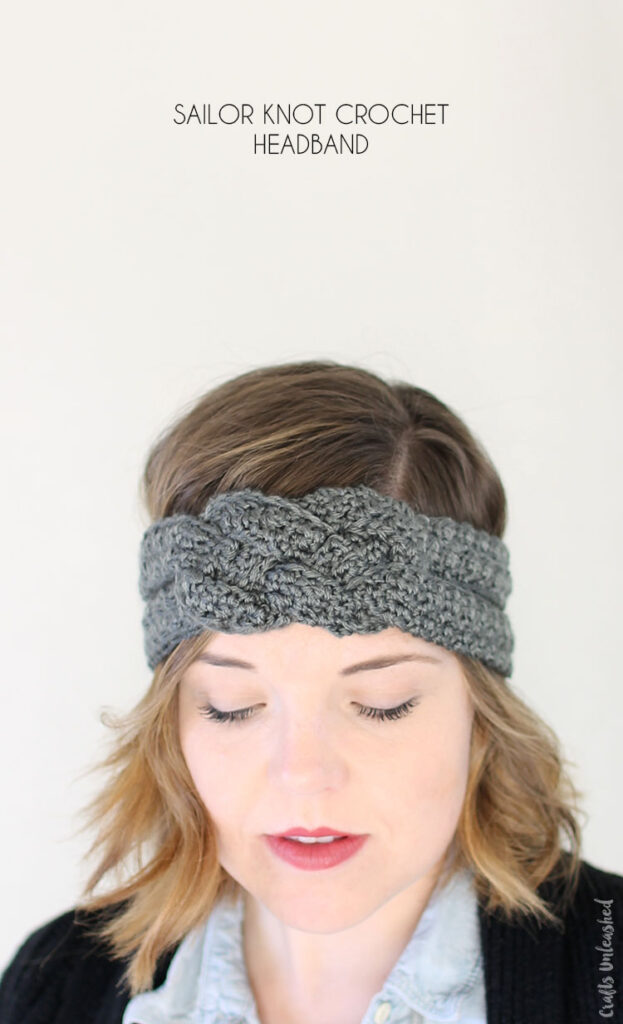 Yarny Find – Sailor Knot Crocheted Headband (Free Crochet Pattern with Photo Tutorial for Assembling) from Crafts Unleashed:
This is such a fun headband! It pairs a great stitch that creates beautiful texture – the Lemon Peel Stitch – with a fun Sailor Knot. There is a great photo tutorial showing how to create the Sailor Knot, which is awesome because I've never created one of these before!
The only thing this tutorial doesn't include is the gauge and finished stripe/headband sizing. You will need your stripes to be long enough that you can create the knot, plus fit around your head comfortably. I would start with the given number of chains in the pattern, then stop and measure after strip is completed, assemble as instructed, measure again and then try on. If you need to adjust it at all, make sure you note that down too. Basically, after creating the knot, you will want your piece from end to end to measure about two inches smaller than your head circumference (to figure in yarn stretch).
With this basic pattern, you'll be able to create sailor knot headbands using any stitch desired and in any size from newborn to adult 🙂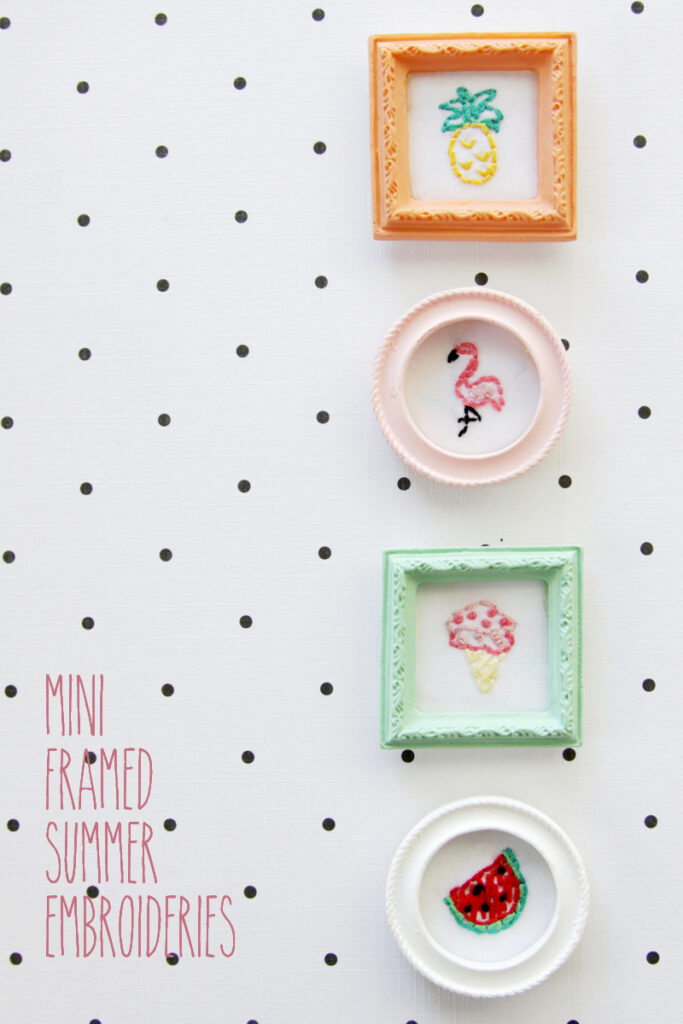 Stitching Find – Mini Summer Framed Embroideries (Free Embroidery Pattern) from Flamingo Toes:
These Mini Summer Framed Embroideries are so adorable! And the items definitely scream summer to me, how about you?! I think the pineapple is my favorite of the four, but the flamingo is a close second. Step by Step assembly instructions are included – which are great, because one of the parts of working with embroidery hoops (or in this case, a frame) that intimidates me is the covering of the backing. Why? No idea, hehe. I guess the just not knowing from never trying.
While Bev made cute little framed pieces, you could easily turn them into magnets, ornaments, pins, a necklace pendant (with help of a bail) or even stitch them right onto a pocket or points of a shirt collar. You could also challenge yourself to create different designs to fit a certain holiday, occasion or season!
If you love these, you'll also love these DIY Mini Frame Magnets from The Casual Craftlete! They use the same mini frames 🙂
Join the EyeLoveKnots Crafting Community on Facebook to share your creations, and see what others are up to!