Fall DIY, Fashion and Recipe Finds including Pumpkin Spice Carmelitas and No Bake Pumpkin Cheesecake, a new Fall staple – the Tiered Tent Dress, how to decorate a tiny house for Fall, and upcycling old sweaters into sweater pumpkins.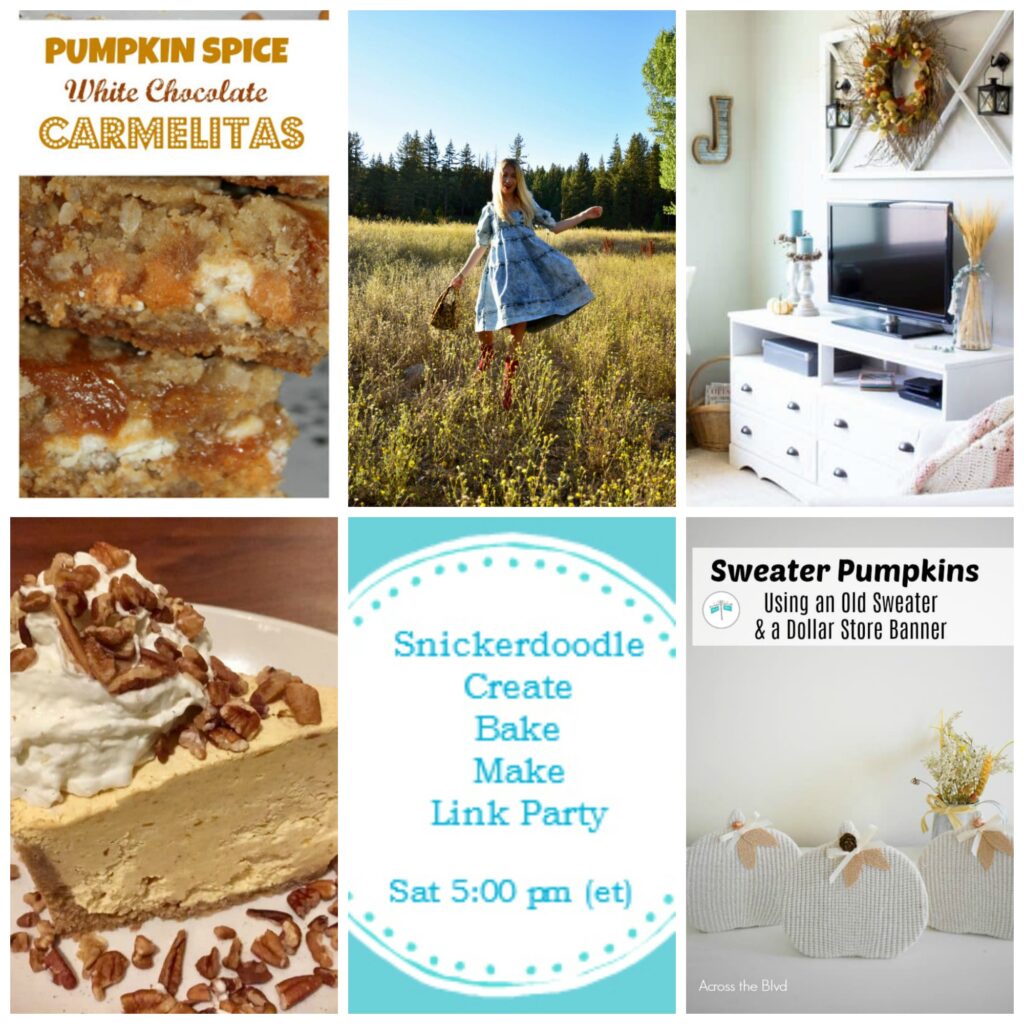 Welcome to the Snickerdoodle Create Bake Make Link Party 302!
As I am writing this, it's Friday afternoon. I just got back from running errands, have a fresh cup of Butter Pecan flavored coffee in hand, my Pandora Radio of 90's hits going, my sweet Shiloh cat at my feet and am waiting on the water to boil for my noodles. For our Wedding, we received some VERY large noodles as a gift, and I have been wondering what to make with them. Today, I decided to stuff them with the same mixture from Inside BruCrew Life's Chicken Bacon Alfredo Lasagna Rolls Recipe – see my review here! I have never stuffed noodles before so I hope it turns out. EDIT: The large noodles mostly broke while cooking, so I guess it's just going to be chicken, bacon and alfredo sauce with my broken big noodles.
Once I finish this post, I am going to unplug for the weekend. I bought some Bernat Blanket Yarn while out running errands to finish a throw blanket I am working on, and a couple newborn layering blankets, and tomorrow, I will be out enjoying the Trader Mae's Fall Festival in Apopka, Florida. I have never been, but I have been following them on Instagram for a while – looks like an indoor flea market of vintage and handmade items. There is supposed to be 150 vendors at this weekend's event, and I cannot wait to check it out! So indoor flea market and crocheting will be my weekend.
Hope yours is equally relaxing! Enjoy 🙂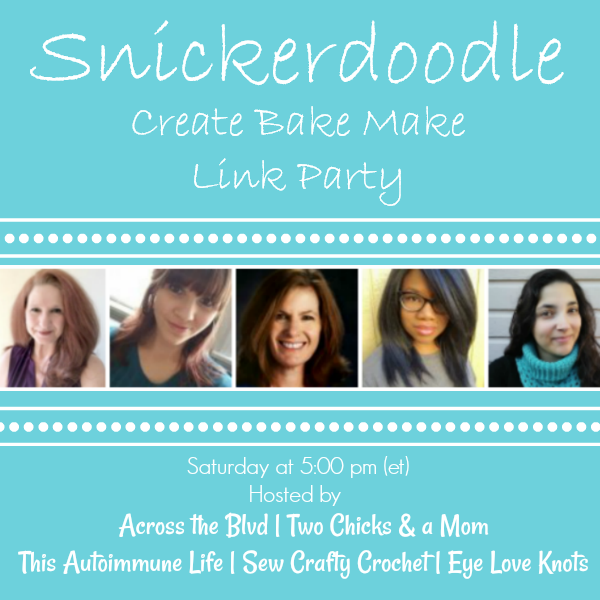 Please follow your hosts on one or more social media platforms. We'd love to connect! Let us know you're following from the party. We'd love to follow you back!
Each hostess chooses her own features, so be sure to stop by for a visit!
Beverly and Gloria – Across the Blvd
(Blog / Pin / Twitter / FB / Instagram)
Staci – Two Chicks and a Mom
(Blog / Pin / Twitter / FB / Instagram)
T'onna – Sew Crafty Crochet
(Blog / Pin / Twitter / FB / Instagram)
Roseann – This Autoimmune Life
(Blog / Pin / Twitter / FB / Instagram)
Alexandra – EyeLoveKnots (that's me!)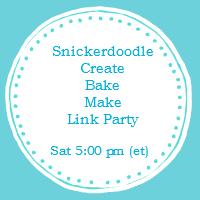 We'd love for you to add our party logo to your party page!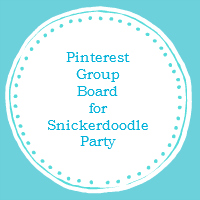 After you link up at the party, follow all of the co-hosts on Pinterest and then send an email request to join the board to [email protected] Please include a link to your Pinterest profile, as well as the name of your blog.
Snickerdoodle Create Bake Make Link Party 302 Features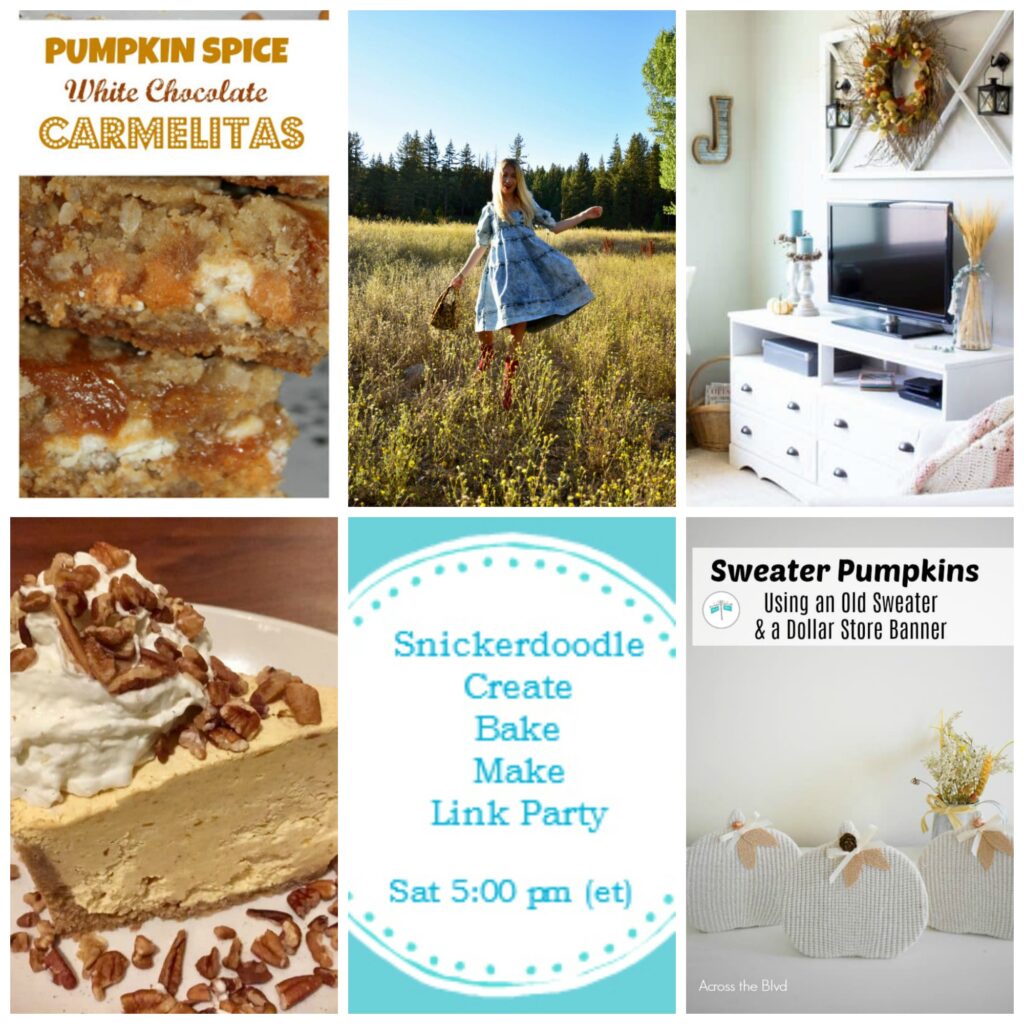 Features are pinned to our Party Board. Please pin from the original source.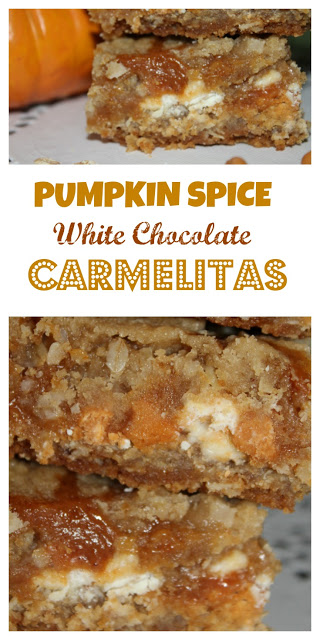 Most Clicked
Pumpkin Spice White Chocolate Carmelitas – Living on Cloud Nine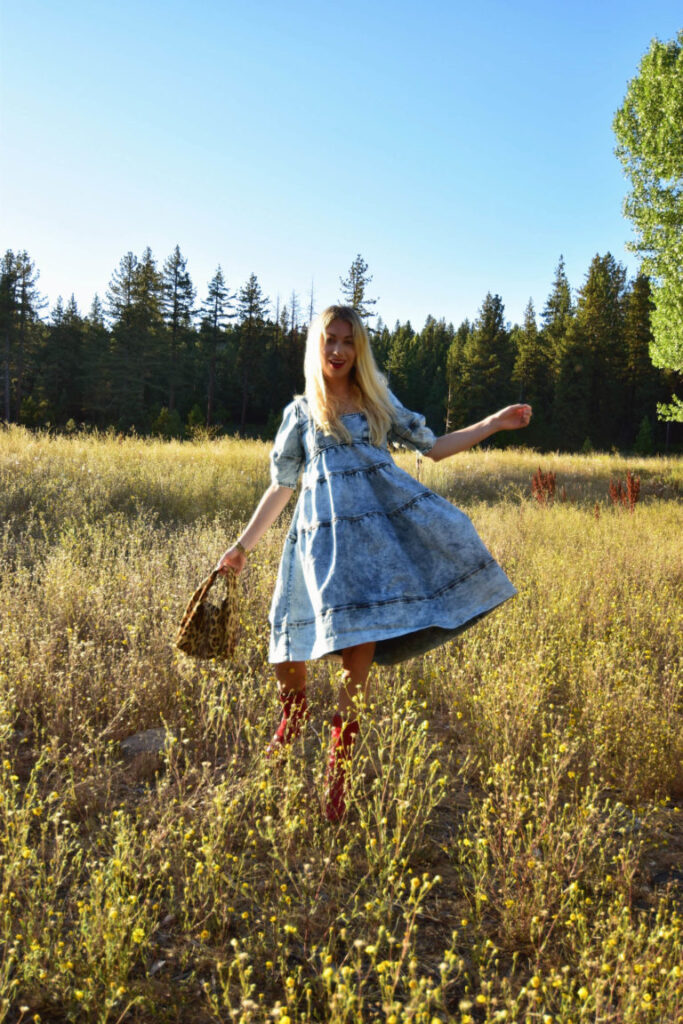 The Shape of Fall 2019: Tiered Tent Dress – The Style Safari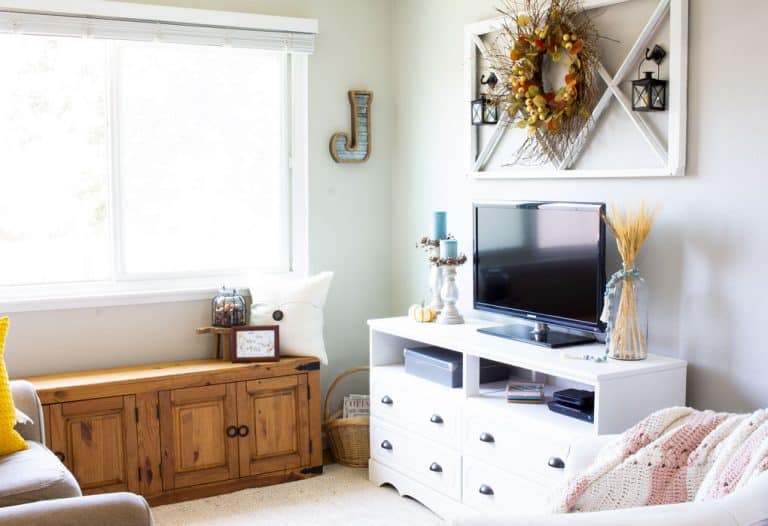 Adding Touches of Fall to your Tiny House – My Wee Abode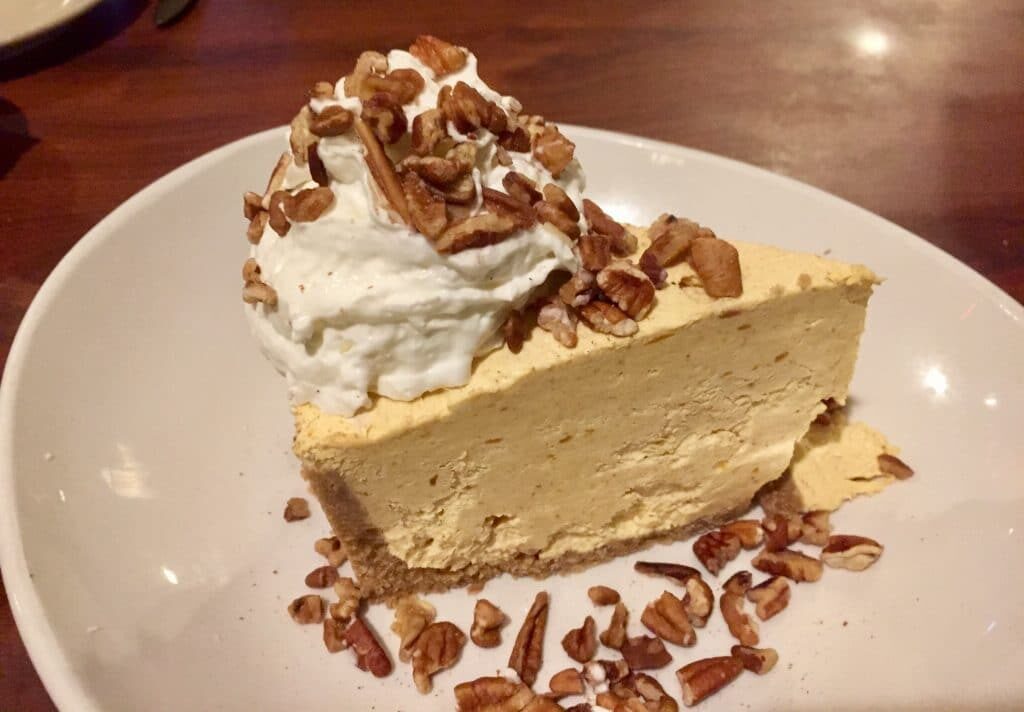 No Bake Pumpkin Cheesecake – Marilyn's Treats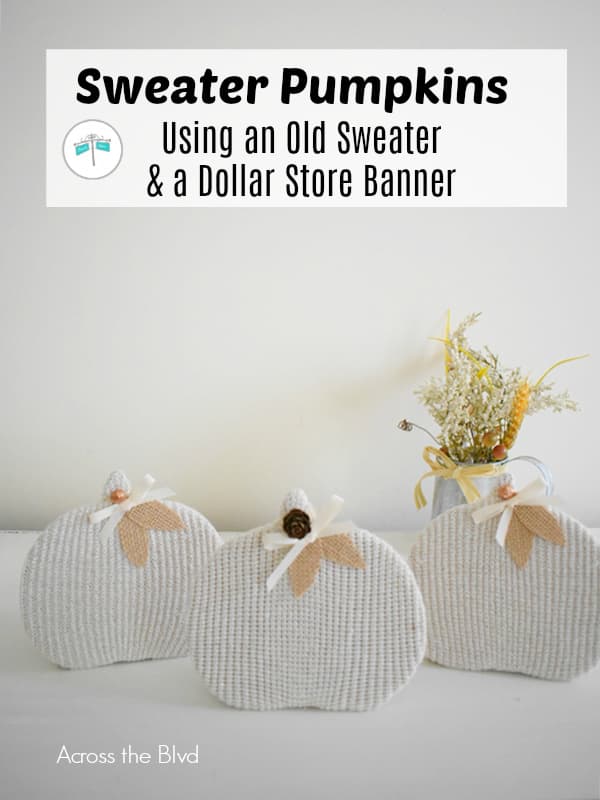 No Sew Sweater Pumpkins – Across the Blvd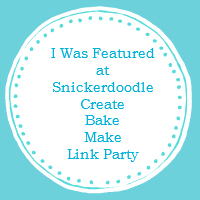 Have you been featured? Let others know by displaying our button your blog!
Party Guidelines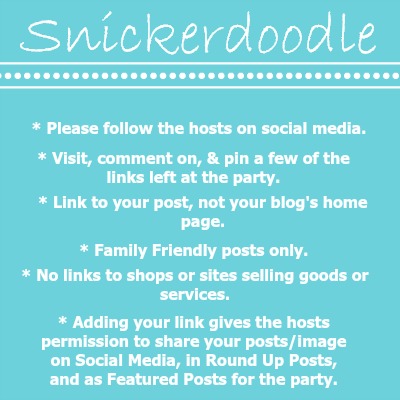 Let's Party!