This is a quick 10 minute coffee themed gift in a jar with fun DIY'd espresso gift tags.
This post contains affiliate links for Amazon. If you make a purchase by clicking on them, I make a small commission at no extra cost to you. Thanks for your support!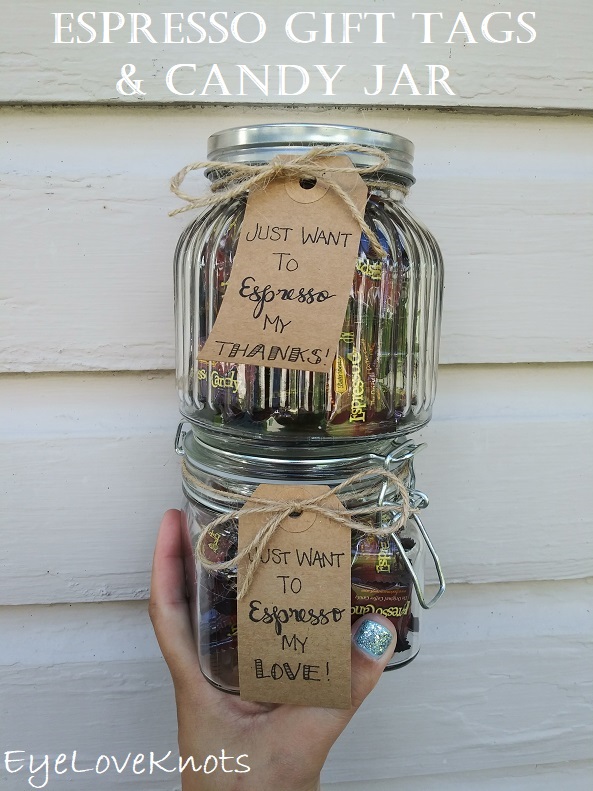 Not too long ago, I participated in a Coffee Tour Blog Hop, and…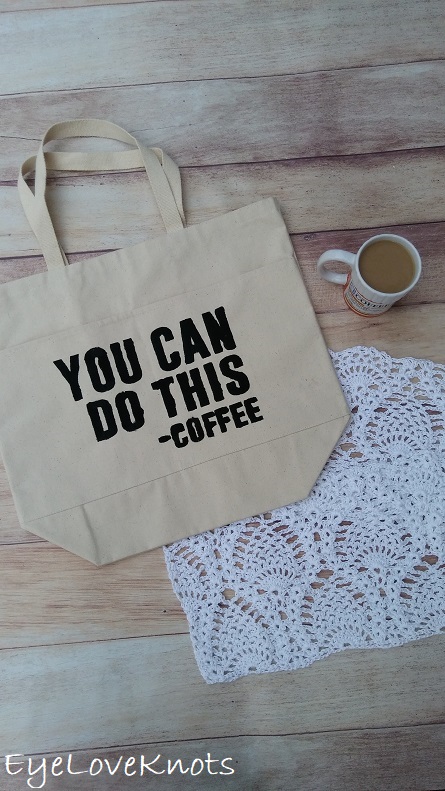 I was asked to share all my coffee themed projects, but at the time, I only had one – my DIY You Can Do This Tote. I have been wanting to put together a coffee gift in a jar for awhile, so I thought this was the perfect opportunity. I got to thinking, and thought of "Just Want to Espresso My…", and thought how fun!
Materials I Used:
Material Notes:
CANDIES: Originally, I wanted to find some chocolate covered espresso beans, which I ALWAYS see at Ross, but during the time of prepping for this post, not a single chocolate covered espresso bean to be found, figures. I did, however, find a big container of espresso candies at Ross, and was able to turn it into two and a half candy jars (I kept the half). Alternatively, Werther's has some delicious coffee/espresso flavored hard candies, or you can put actual coffee beans in the jar.
Time Spent:
10 Minutes!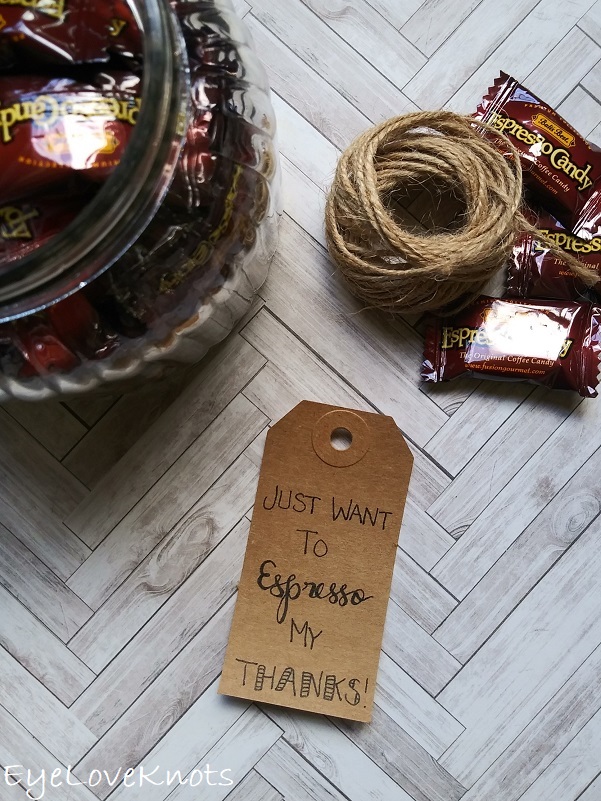 DIY:
I don't have any step-by-step photos for this one, but it's a super easy DIY! I simply wrote out my saying, "Just Want to Espresso My Thanks" and "Just Want to Espresso My Love", using fake calligraphy for the "Espresso" part, then filled the jars with candies, and tied it all together with some twine. Quick, easy and makes a great gift!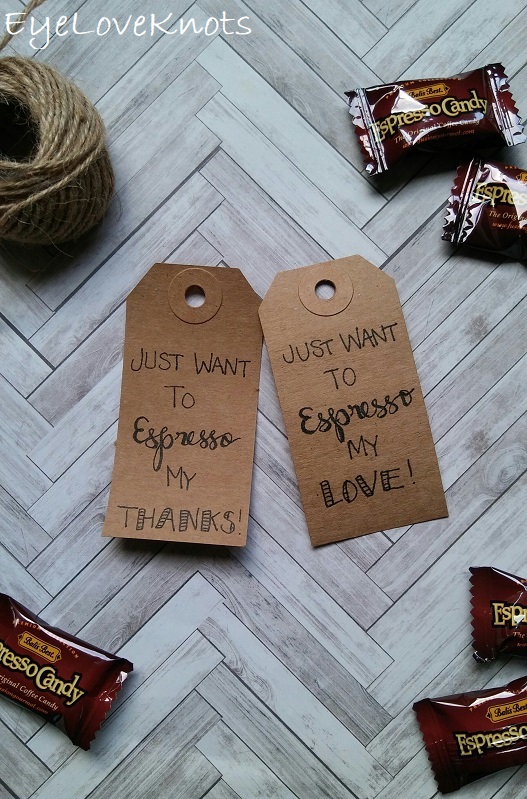 Please feel free to include the main photo from this post in a relevant blog post (like a round up), but do not share it without a proper link back giving me credit. Do not re-publish my photos as your own, do not sell any part of my writings in this blog post, and do not copy and paste my blog post anywhere, link to it instead so other's can find the source.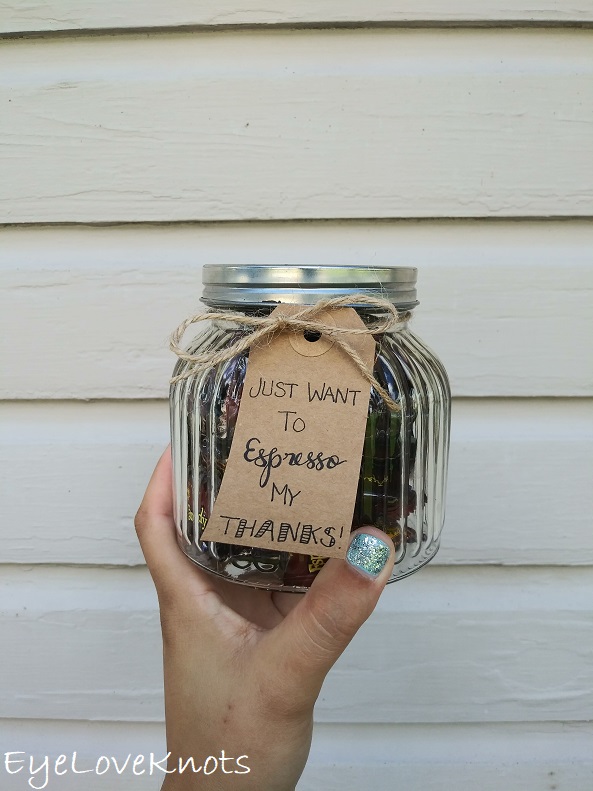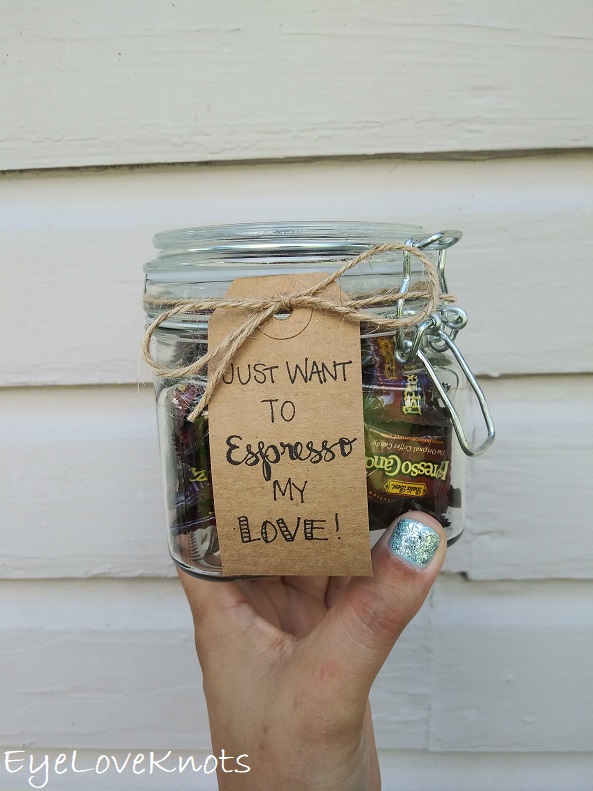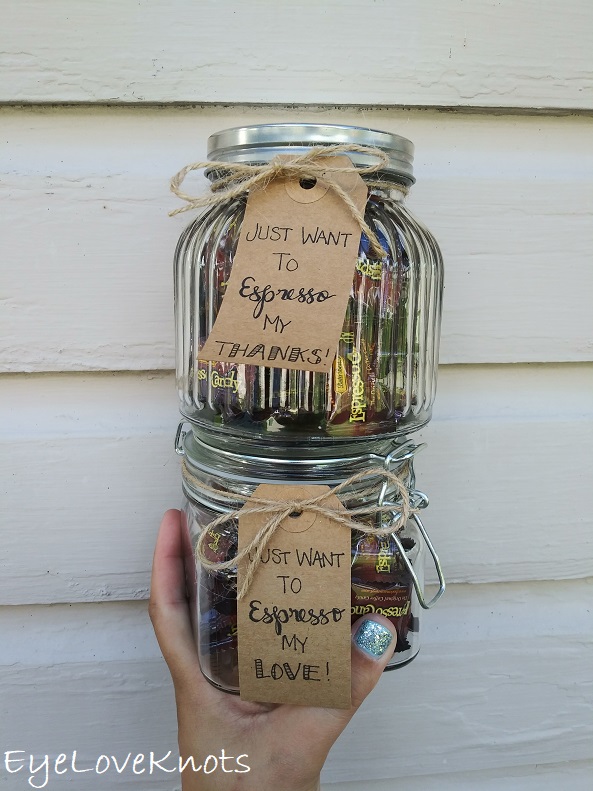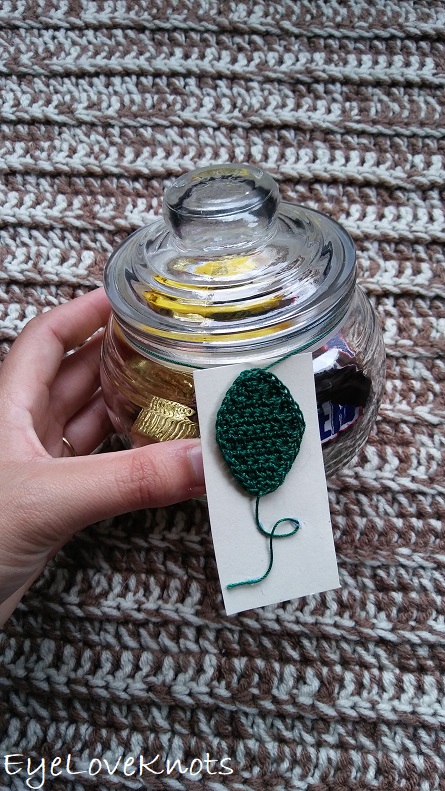 Want another Gift in a Jar Idea? Check out my Birthday Candy Gift Jar with Balloon Gift Tag!
Join the EyeLoveKnots Crafting Community on Facebook to share your creations, and see what others are up to!
Linked Up To…
Talk of the Town 192 – My Repurposed Life
{Wow Me} Wednesday #321 – Ginger Snap Crafts
Your Girlish Whims #424 – My Girlish Whims
The Wednesday Link Party #313 – The Stitchin' Mommy
To Grandma's House We Go Link Party #158 – Chas' Crazy Creations
Waste Not Wednesday 173 – Faeries and Fauna
Thursday Favorite Things #407 – An Artful Mom
Pin Party #334 – The Pin Junkie
Best of the Weekend – Calypso in the Country
Handmade and Otherwise Weekly Link Up Week 17 – Petals, Pies and Otherwise
Snickerdoodle Create Bake Make Link Party #302 – EyeLoveKnots
Creative Monday Link Up – Claire Justine
Handmade Monday #144 – Sum of their Stories
The Really Crafty Link Party #186 – Keeping it Real
Craftastic Monday Link Party – Sew Can Do
Little Cottage Link Party #20 – Love My Little Cottage
All About Home Link Party #7 – Common Ground
Fabulous Party #286 – Lou Lou Girls
Project Inspire{d} Link Party #342 – The How-to Home
Craft Schooling Sunday – Creative Jewish Mom
517th Inspire Me Tuesday – A Stroll Thru Life
Tutorials & Tips Link Party #407 – Home Stories A to Z
{Wow Me} Wednesday #322 – Ginger Snap Crafts
Your Whims Wednesday #426 – My Girlish Whims
The Wednesday Link Party #314 – The Stitchin' Mommy
To Grandma's House We Go Link Party #159 – Chas' Crazy Creations
Waste Not Wednesday 174 – Faeries and Fauna
Craft Schooling Sunday – Creative Jewish Mom
The Weekly Link Up – Claire Justine
Handmade Monday #148 – Sum of their Stories
Craftastic Monday Link Party – Sew Can Do
Little Cottage Link Party #24 – Love my Little Cottage
All About Home Link Party #11 – Common Ground
521st Inspire Me Tuesday – A Stroll Thru Life
Fabulous Party #290 – Lou Lou Girls
Talk of the Town 197 – My Repurposed Life
Tuesday Turn About #22 – My Wee Abode
Project Inspire{d} Link Party #346 – The How-to Home
{Wow Me} Wednesday #326 – Ginger Snap Crafts
Your Whims Wednesday #430 – My Girlish Whims
The Wednesday Link Party 318 – The Stitchin Mommy
To Grandma's House We Go #163 – Chas' Crazy Creations
Waste Not Wednesday 178 – Faeries and Fauna
Creatively Crafty Link Party #194 – Life Beyond the Kitchen
Home Matters #256 – Modern on Monticello
Create, Bake, Grow & Gather Party #390 – Shabby Art Boutique
Pin Party #339 – The Pin Junkie
Snickerdoodle Create Bake Make Link Party 307 – EyeLoveKnots
Link Your Stuff – Annemarie's Haakblog