Fall DIY, Craft and Recipe Finds including a maple pumpkin cookie recipe, clay jewelry dish DIY, fun pumpkin deco mesh tutorial, textured beanie free crochet pattern, and a beautiful free fall cross stitch pattern.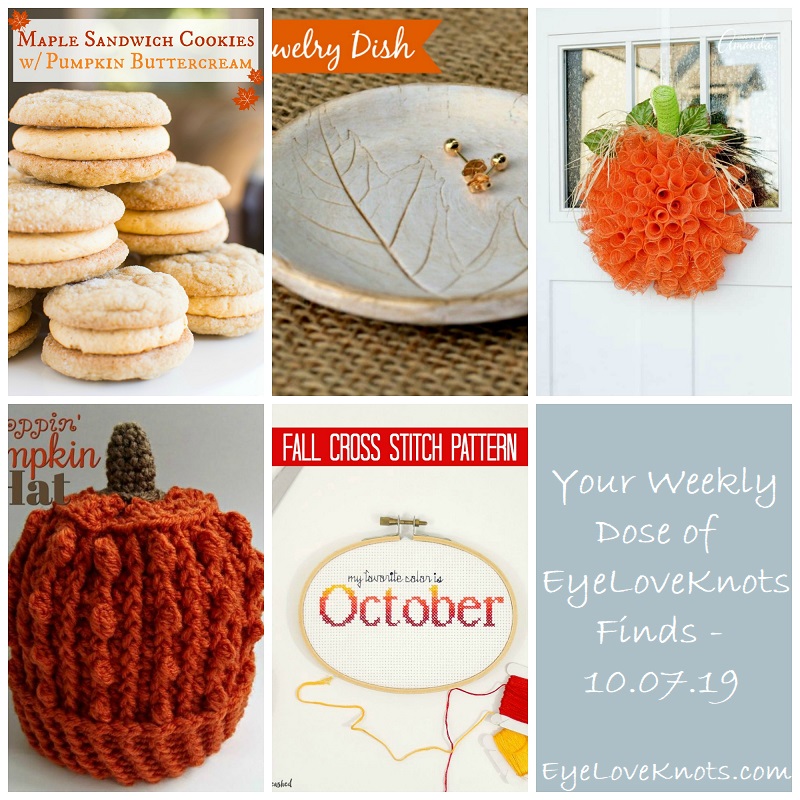 This week is all about fun Fall finds!
I always love to share awesome patterns, tutorials, and finds with ya! If you would like to see a review on any of them, feel free to drop me a line!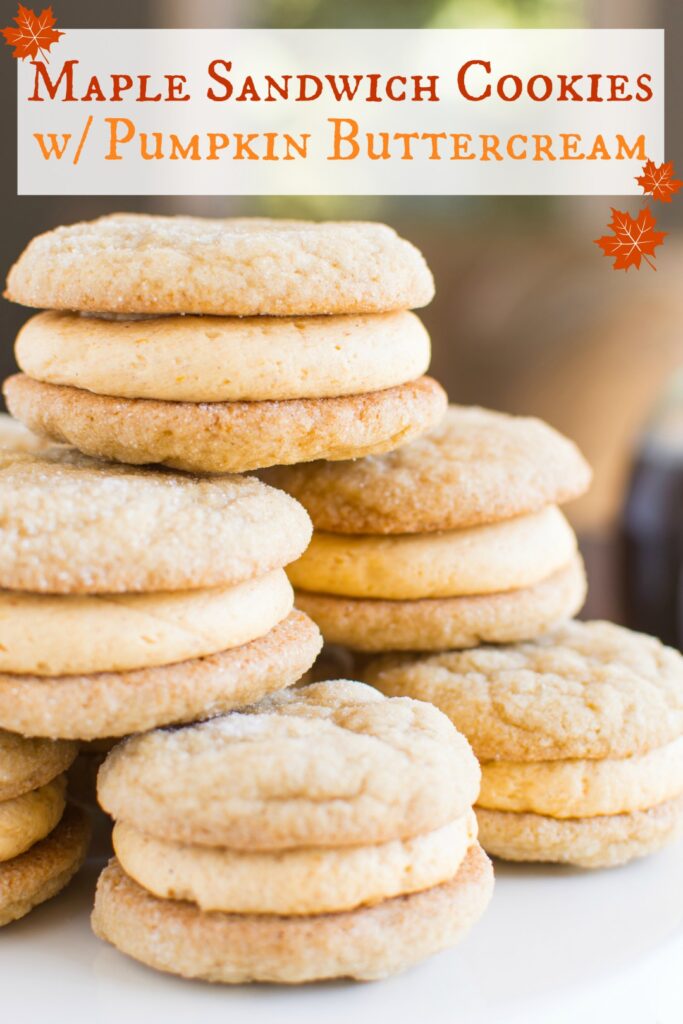 Mmmm… Reading about these Maple Sandwich Cookies and Pumpkin Buttercream makes my mouth water. They sound so soft, chewy, warm and delicious with the creamy pumpkin in between and all the flavors of fall throughout.
I am envisioning a large cookie cake with the buttercream frosting on top, or even the frosting on top of some pumpkin spice flavored cupcakes under the frosting.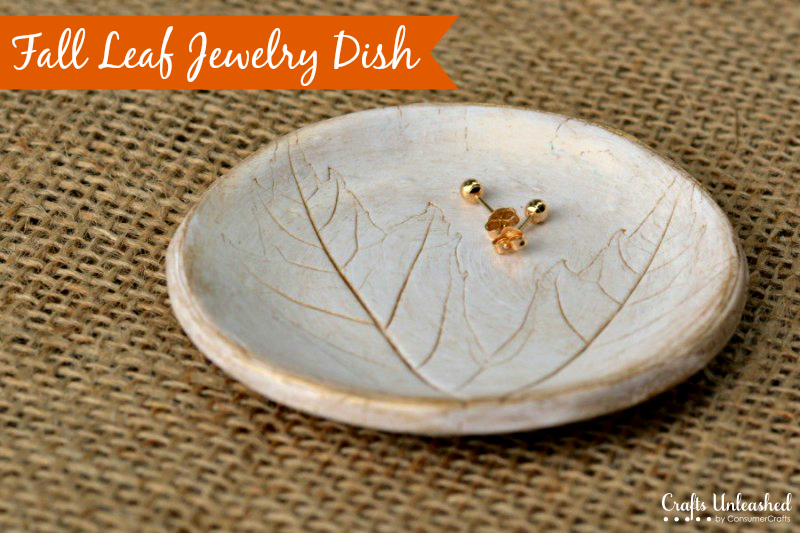 Jewelry/Beauty Find: DIY Fall Leaf Jewelry Dish from Crafts Unleashed:
I am in love with this Fall Leaf Jewelry Dish! The gold tone is perfect! While this is themed for Fall, it could be a great addition to any rustic themed bathroom, bedroom or living room. Even though it is labeled as a jewelry dish, it would make a cute little candy dish too!
I have been wanting to try my hand at clay crafts. The few that I have tried, I haven't been very successful with. I always feel like my project is quite fragile. Is this normal? Perhaps I am just not cooking it enough.
Remember that the bowl or dish you use should be one that you don't use for food. Visit your local dollar store, and pick up a cute dish there, and make sure to keep it with your crafts, and not in the kitchen to accidentally be used with food later.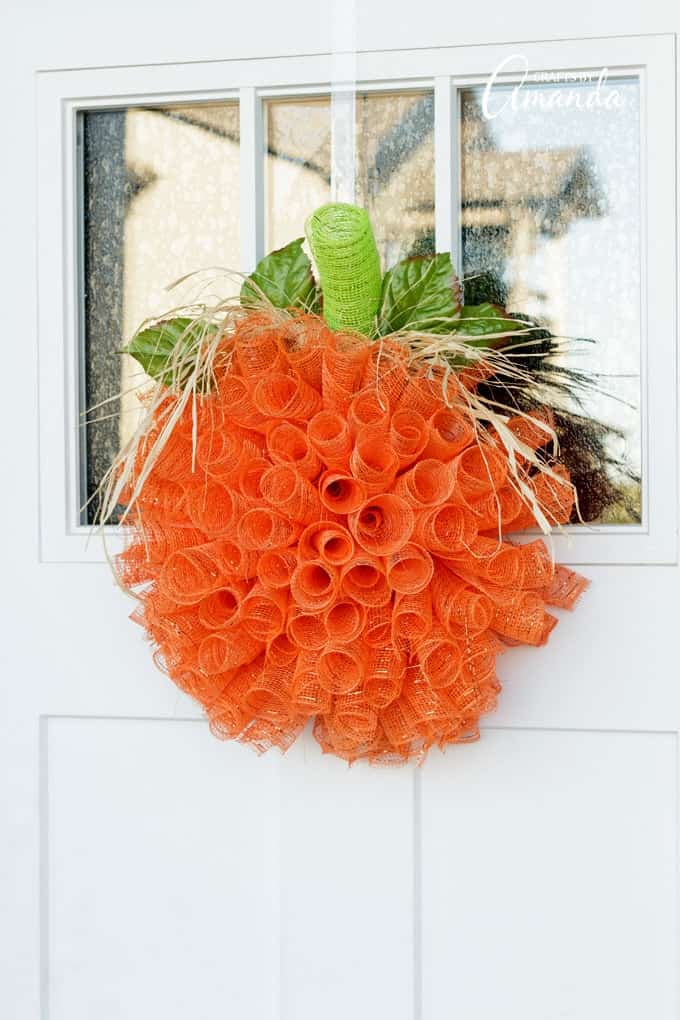 DIY Find: DIY Deco Mesh Pumpkin Wreath (Photo Tutorial) from Crafts by Amanda:
I think what I love the most about this wreath is the fact that it's a bunch of curly pieces of the deco mesh! The curls just look so cute! And if you are intimidated about working with deco mesh, like I am, you can worry less with an included video, and the photo tutorial along the way.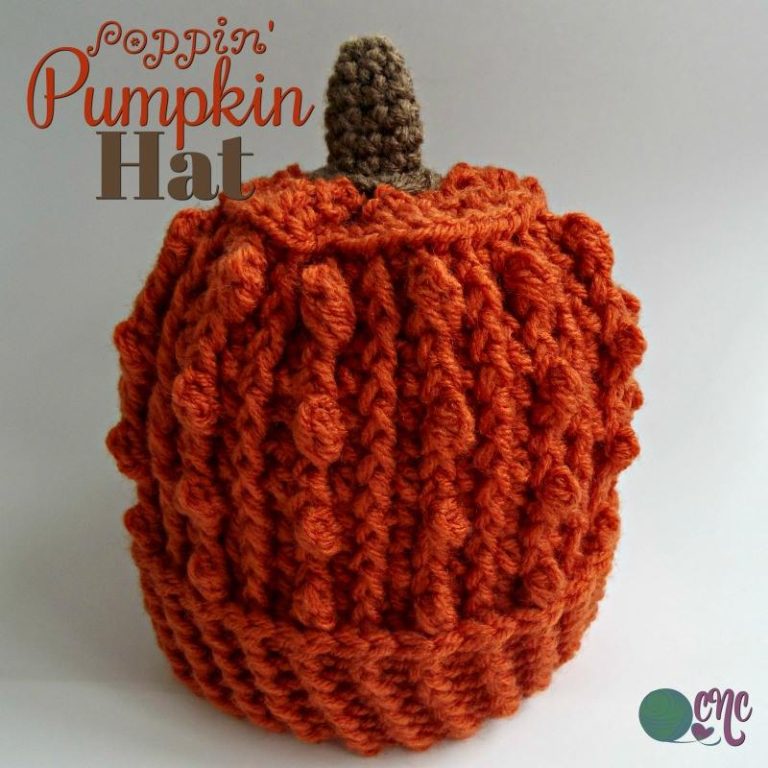 Yarny Find: Poppin' Pumpkin Hat (Free Crochet Pattern) from CrochetNCrafts:
Isn't this hat adorable?! I love the ribbed lines paired with the lines of bobbles – what a great stitch combination. This particular pattern creates a beanie with a finished circumference of 16″, which would fit a 6-12 month baby, but you can easily work a larger crown in a multiple of 4, and then continue in pattern.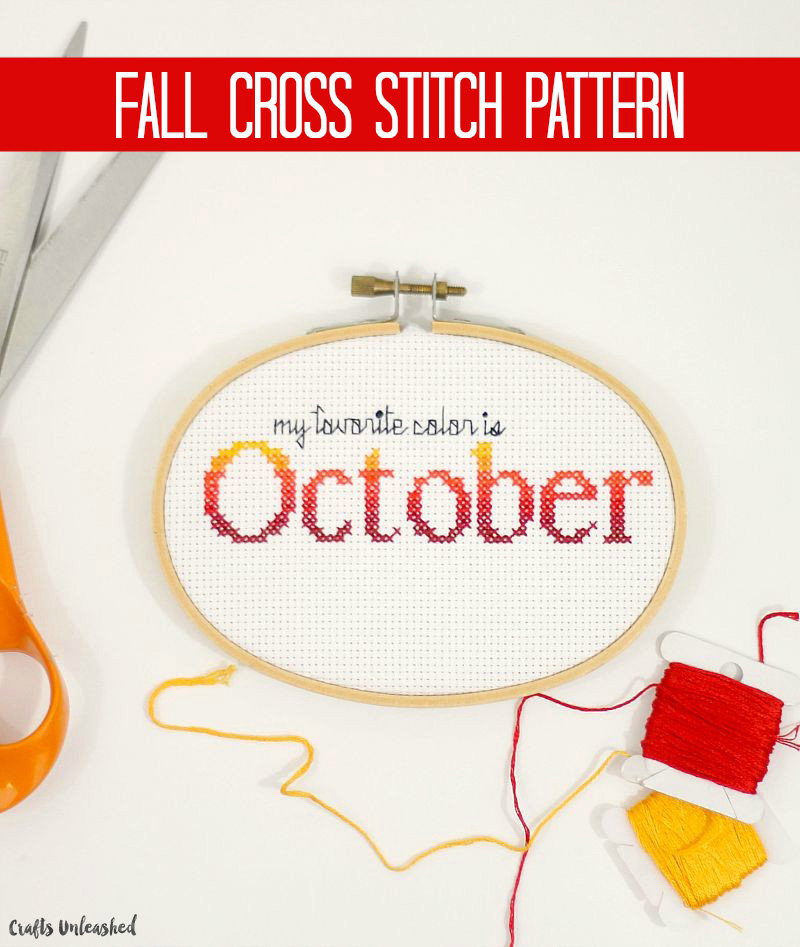 "My Favorite Color is October". Wow. I love that! And it rings true for so many!
I really like the fall coloring effect in this cross stitch, and the simplicity of the statement and design. This is a fun and easy cross stitch pattern that can be worked quickly to fit into your fall decor.
Join the EyeLoveKnots Crafting Community on Facebook to share your creations, and see what others are up to!