Christmas Recipe and Craft Finds including peppermint donut recipe, reindeer earring tutorial, reindeer christmas wreath, free christmas tree skirt crochet pattern, embroidered christmas tree necklace.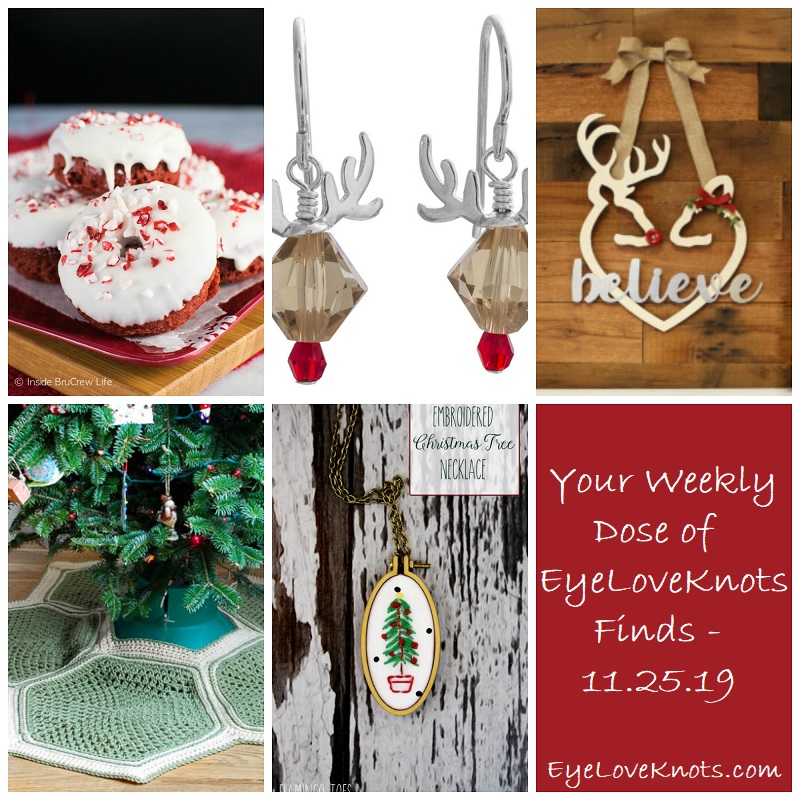 This week, I have some fun Christmas Finds for you!
I always love to share awesome patterns, tutorials, and finds with ya! If you would like to see a review on any of them, feel free to drop me a line!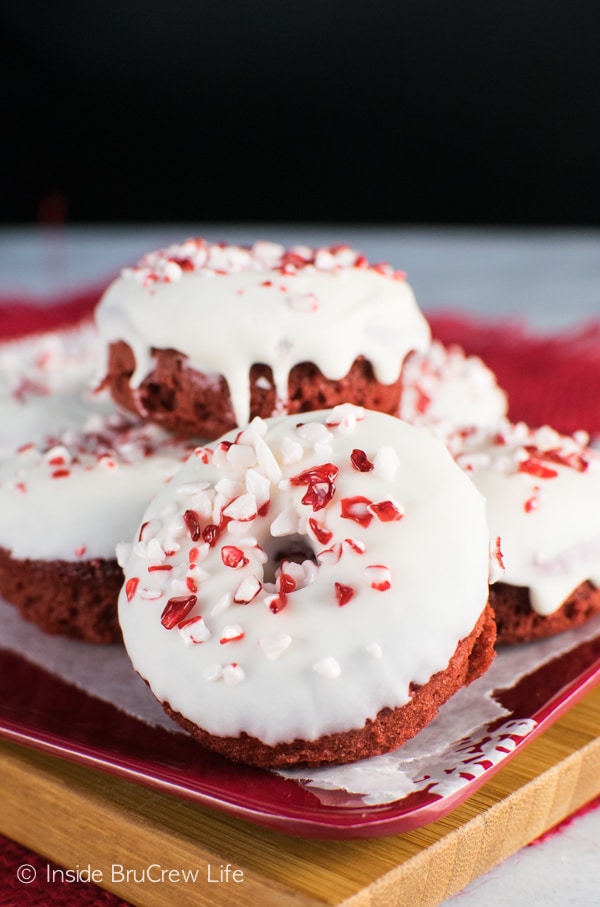 I didn't know it was so easy to make donuts at home! All that's needed is some cake mix, a few others goodies, and a donut pan! I know my boyfriend, Todd, will be over the moon with some red velvet donuts, and the delicious peppermint treats will be for me! I am thinking maybe I will make these to share with family on Christmas Eve when we go over to open gifts. Well see how I feel with all the other baking I intend on doing.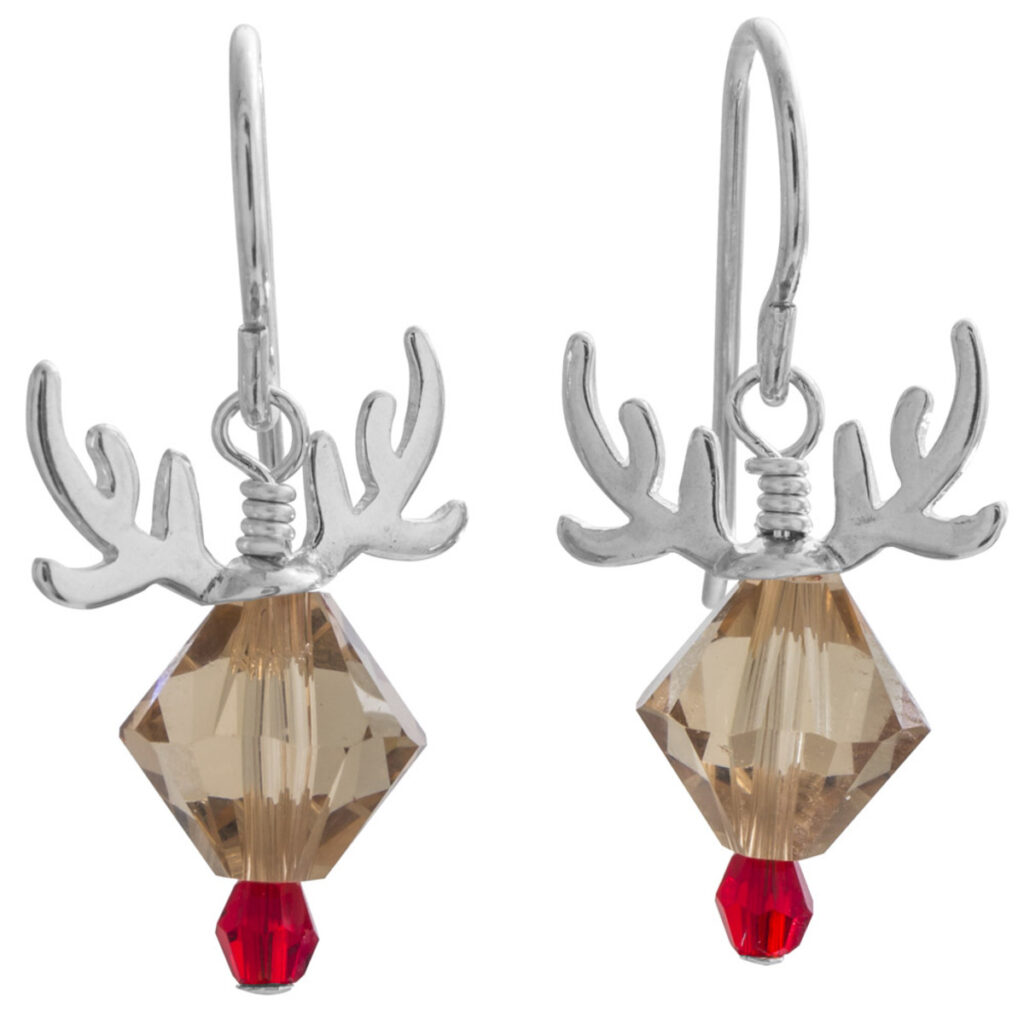 Beauty/Jewelry Find – Rudolph Earrings from Fusion Beads:
Searching around for a Christmas jewelry project, I thought to visit with Fusion Beads, and the first thing I saw was these adorable Rudolph Earrings!! Those antler bead caps, and the legendary red nose! I just had to share them with you, and add them to my list.
While they are perfect for Christmas, you could also leave off the red nose, and have yourself a pair of deer earrings perfect for anytime of the year, or for gift giving.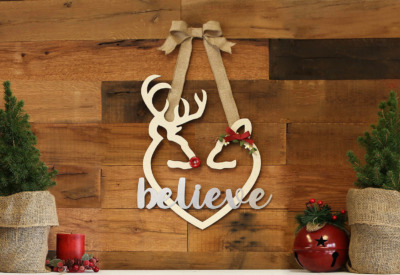 I think this wreath with the buck and doe nose to nose is just the sweetest! I am in love with the natural color of this wood, and the pops of color in the embellishments. I have added this one to my list – would LOVE to have one up in my house next year for the holidays, or maybe even on my door!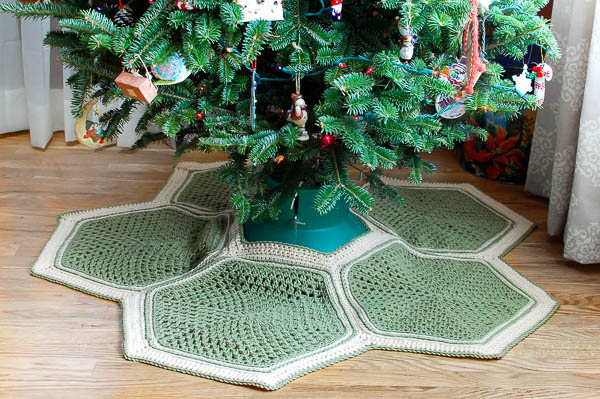 As we are building our trees, and putting up the Christmas decorations, I have been looking through several holiday crochet patterns trying to get some inspiration for my home. I have been eyeing a few tree skirts, but since my tree has a decorative planter box, I don't really need a tree skirt to cover anything. Doesn't mean you can't still make a skirt for the tree to stand on though, especially since mine sits on a table.
For a more traditional look, you could go with red hexagons joined with green, or alternating rounds of red and green within the hexagons and join with white. They would look great in any color combination though! With my tree being red, gray and white, this skirt would look fun in gray hexagons with red join. Might just have to dig through my stash.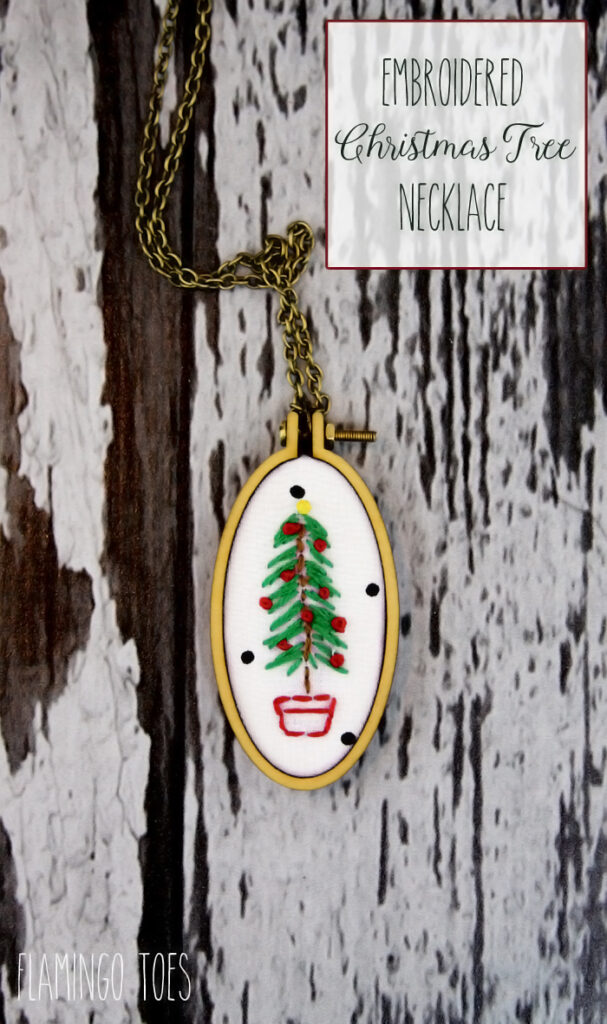 I love the look of embroidery jewelry – it's so fun, and unique! This Stitched Christmas Tree Necklace is quick to work up, and a fun piece of jewelry to add to your box for the Christmas season. It's composed of some straight stitches, and a few french knots, which I'll need to practice on, but alternatively, you could always sew on some small sequins, seed beads or pom poms.
This pendant would also make a great addition to a small tree as an ornament.
If you are looking for something a little more woodsy, you could always leave the tree unembellished, or make a bigger hoop art piece and include a few trees.
Join the EyeLoveKnots Crafting Community on Facebook to share your creations, and see what others are up to!