Bright, cheery Spring and Summer Finds including how to make foam flowers, 10 awesome upcycling projects, how to make a yellow plaid tablescape, how to decorate a Spring patio, and how to build a video game controller stand.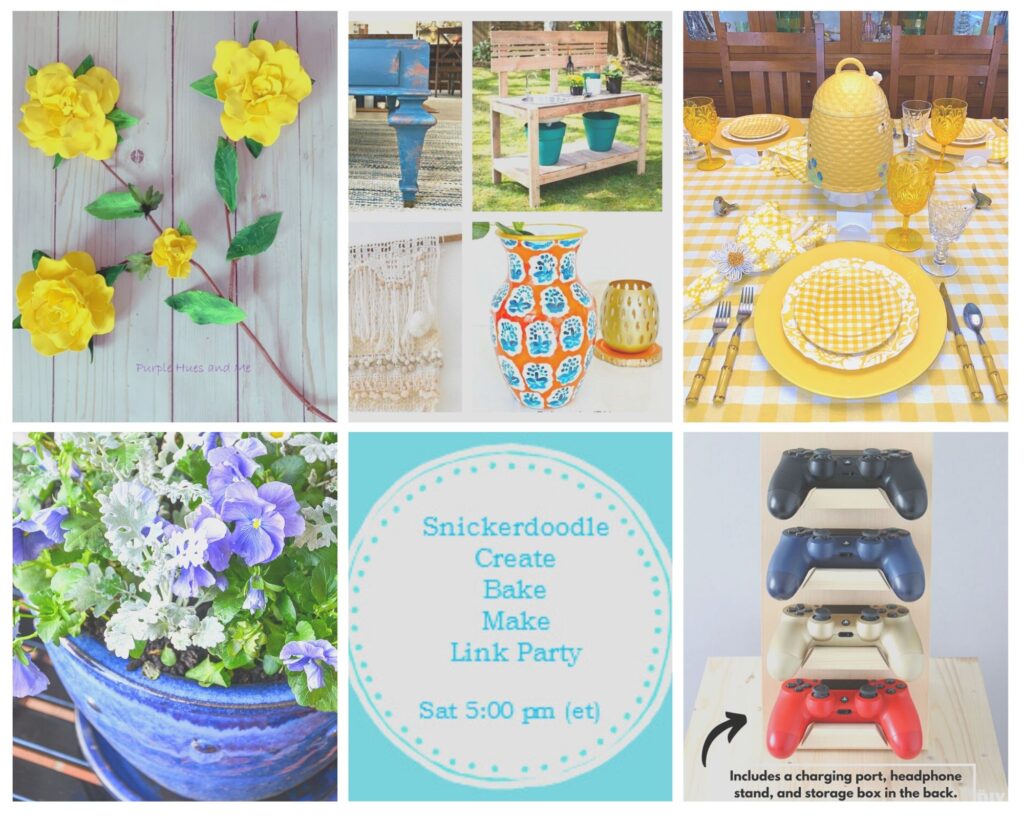 Welcome to the Snickerdoodle Create Bake Make Link Party 332!
Friends, before we get started, can we give a warm welcome to Marie from Interior Frugalista?! She has joined us as a co-host of this awesome party 🙂 Marie shares awesome DIYs (like How to Shorten Drapes the Easy Way) and upcycles (like A Whimsical Black and White Stacking Box Upcycle) – definitely stop by to check her stuff out, and welcome her to this party!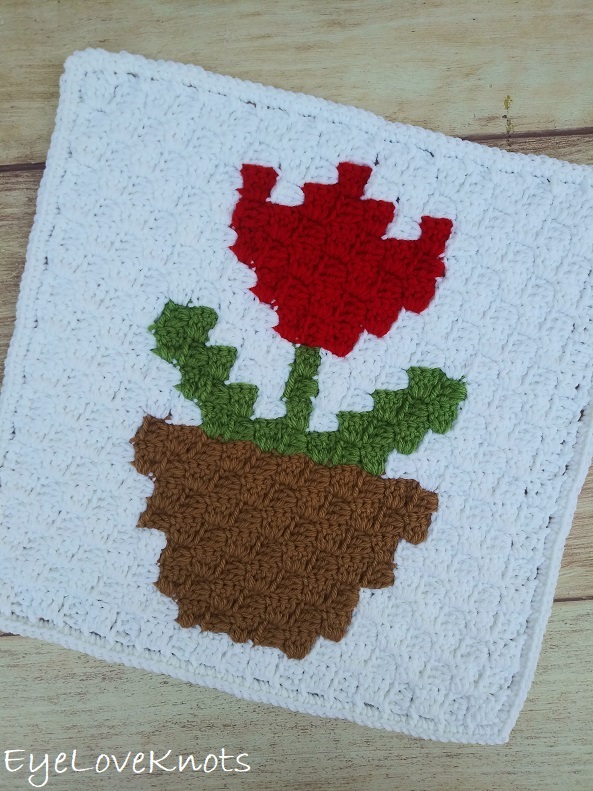 Since our last party, I have shared a sweet C2C Potted Tulip Square that I plan to turn into a throw pillow, and gift to my mama for Mother's Day, and a fun, little bag that can be used as a soap cozy, favor/candy pouch or small gift bag – Through the Window. If you crochet, I am also hosting a Crochet Pattern Giveaway featuring designs by A Stitch Shy of Normal that ends on the 30th.
Just after I hit publish on this party, I will be finishing up an Etsy Mother's Day Gift Guide for Tea and Coffee Lovers! So many AWESOME finds there! Make sure to check back 😉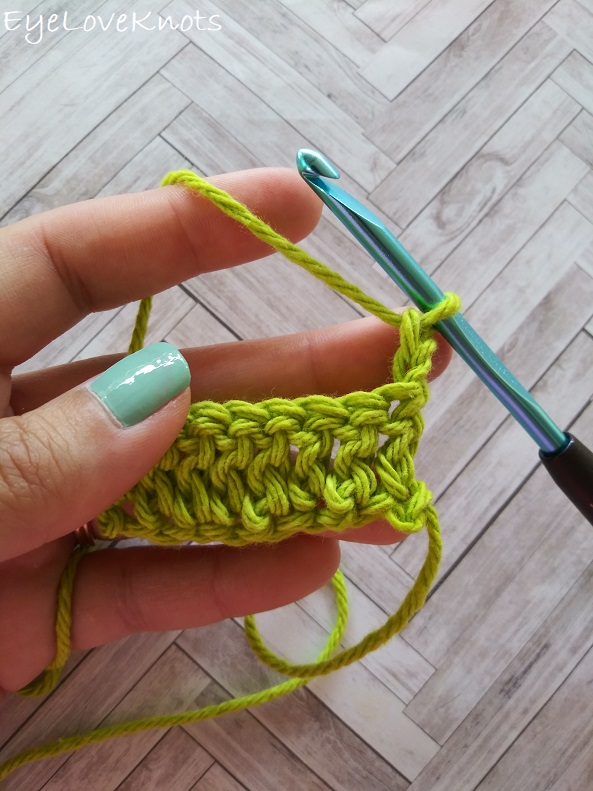 Behind the scenes, I am working on a beginner crochet series that will have photo tutorials, and answers to YOUR questions. The first tutorial in learning to crochet is Making a Slip Knot, which is already on the blog. Monday, we'll start with how to hold your yarn! If you have anything particular you'd like me to cover, share on my new Request Line.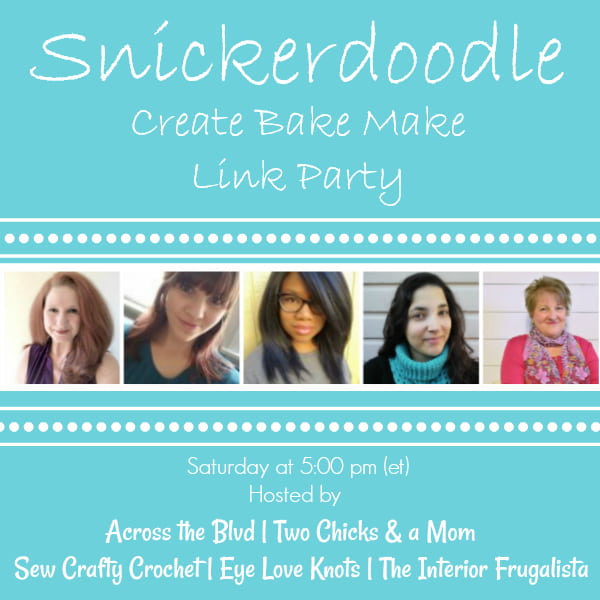 Please follow your hosts on one or more social media platforms. We'd love to connect! Let us know you're following from the party. We'd love to follow you back!
Each hostess chooses her own features, so be sure to stop by for a visit!
Beverly and Gloria – Across the Blvd
(Blog / Pin / Twitter / FB / Instagram)
Staci – Two Chicks and a Mom
(Blog / Pin / Twitter / FB / Instagram)
T'onna – Sew Crafty Crochet
(Blog / Pin / Twitter / FB / Instagram)
Alexandra – EyeLoveKnots (that's me!)
Marie – Interior Frugalista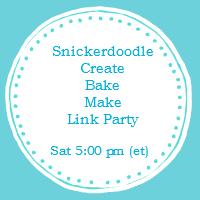 We'd love for you to add our party logo to your party page!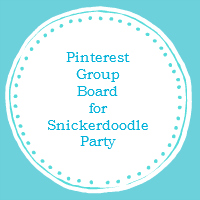 After you link up at the party, follow all of the co-hosts on Pinterest and then send an email request to join the board to [email protected] Please include a link to your Pinterest profile, as well as the name of your blog.
Snickerdoodle Create Bake Make Link Party 332 Features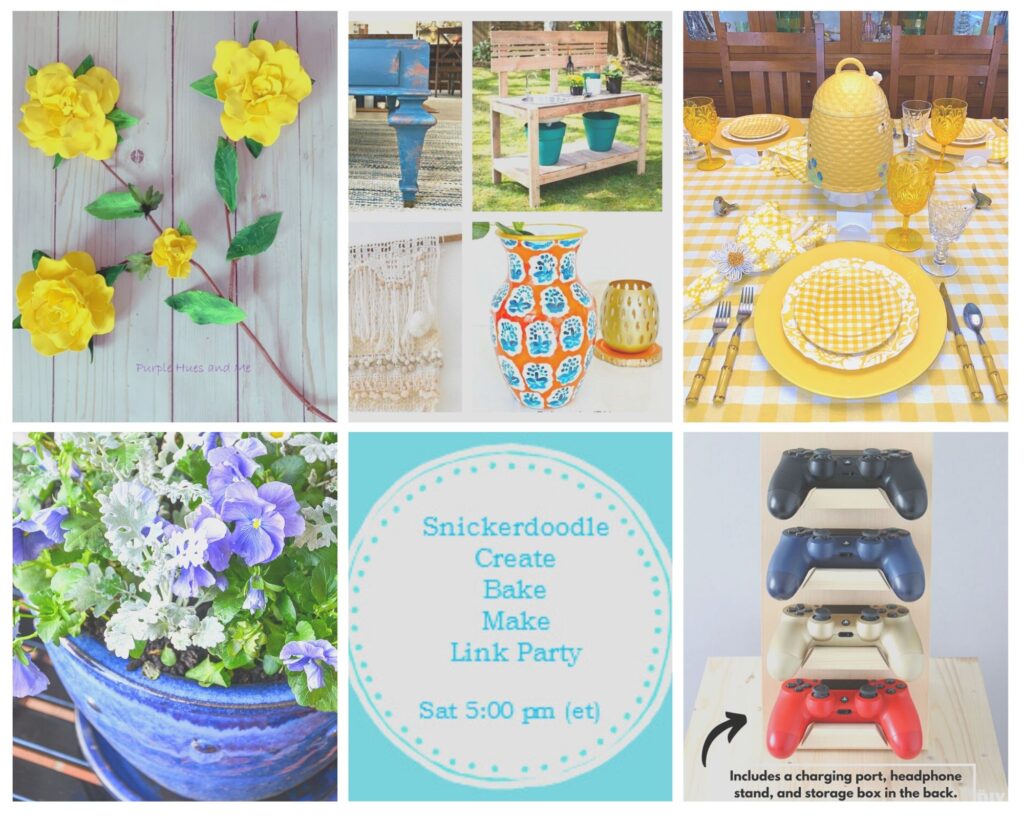 Features are pinned to our Party Board. Please pin from the original source.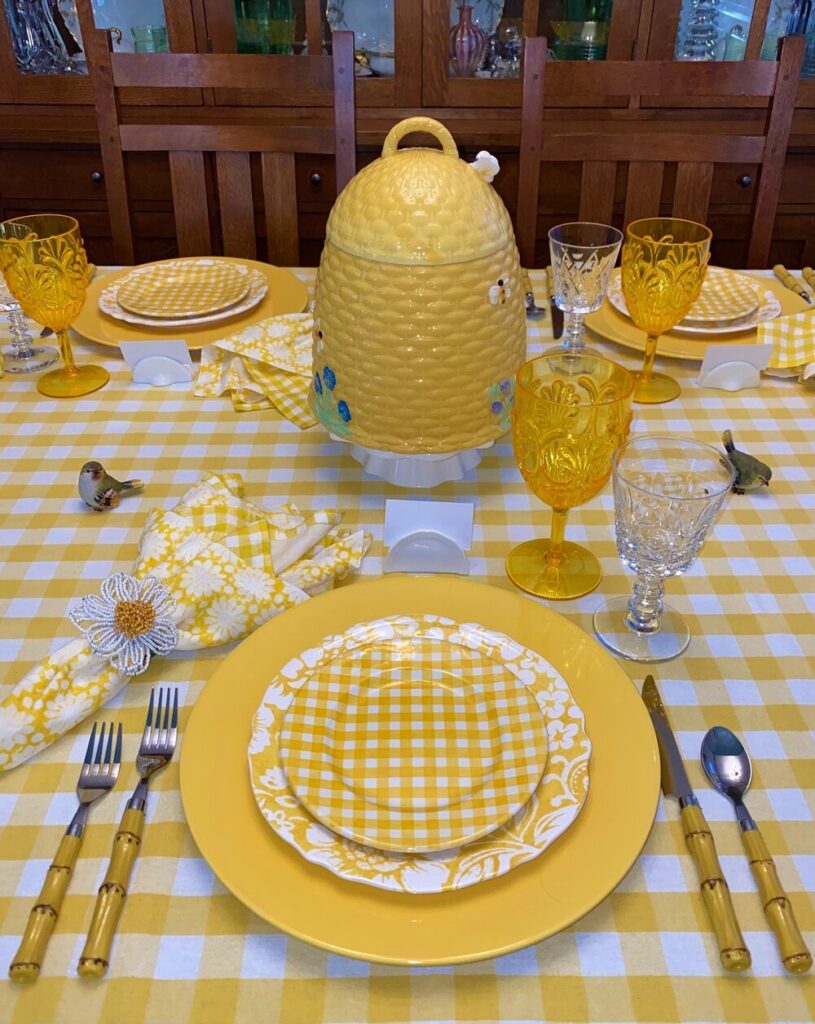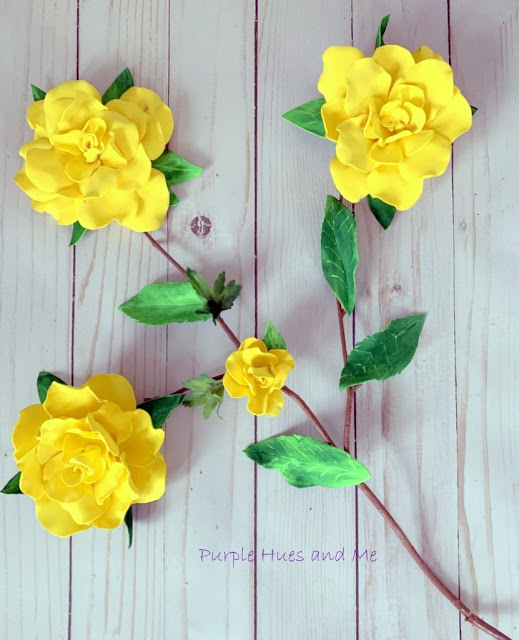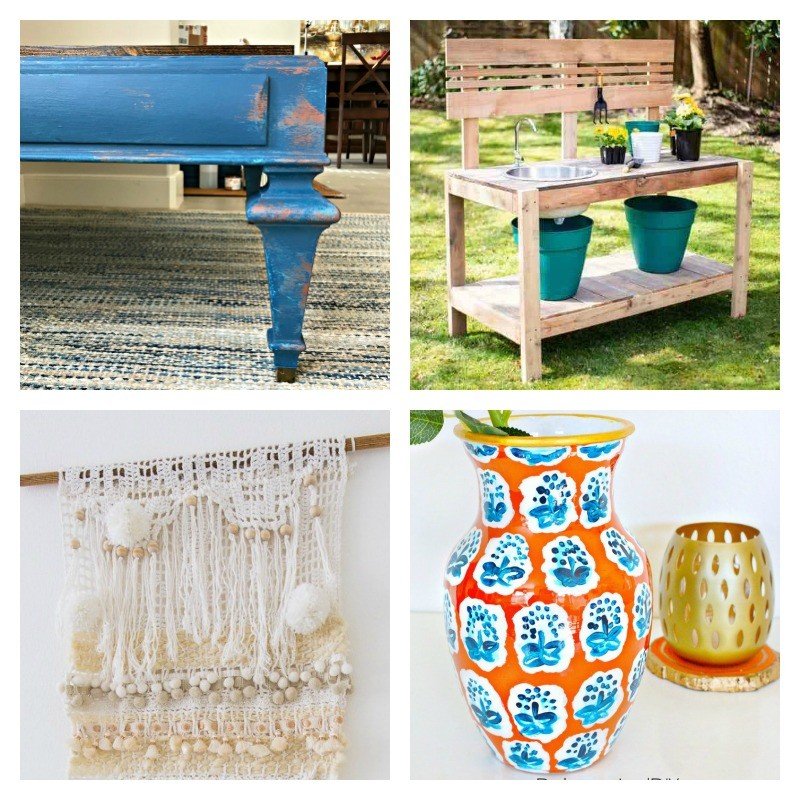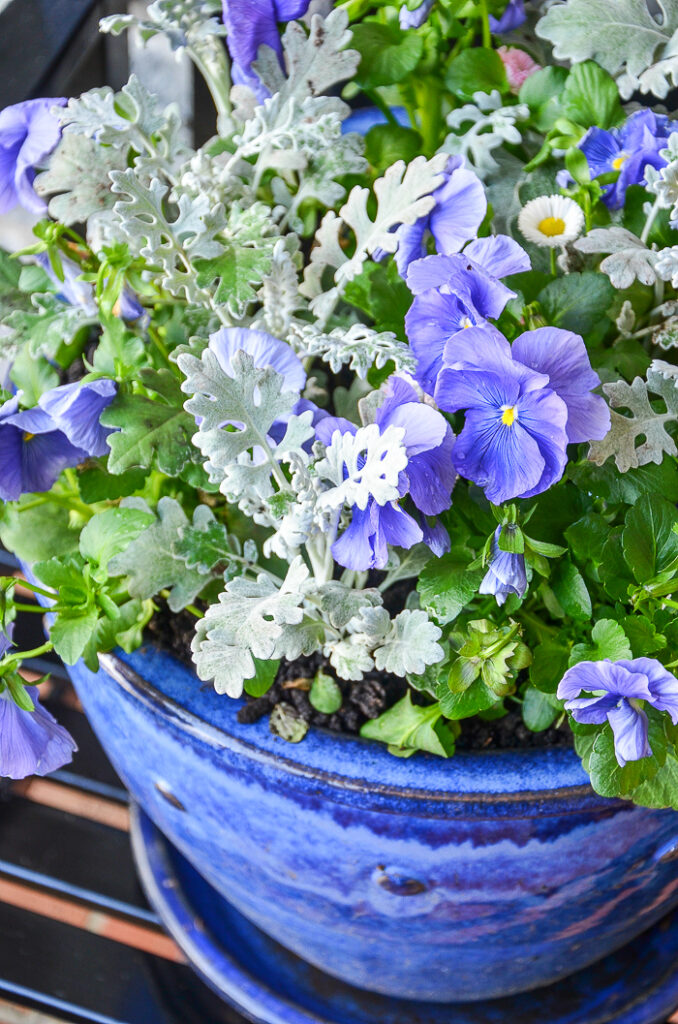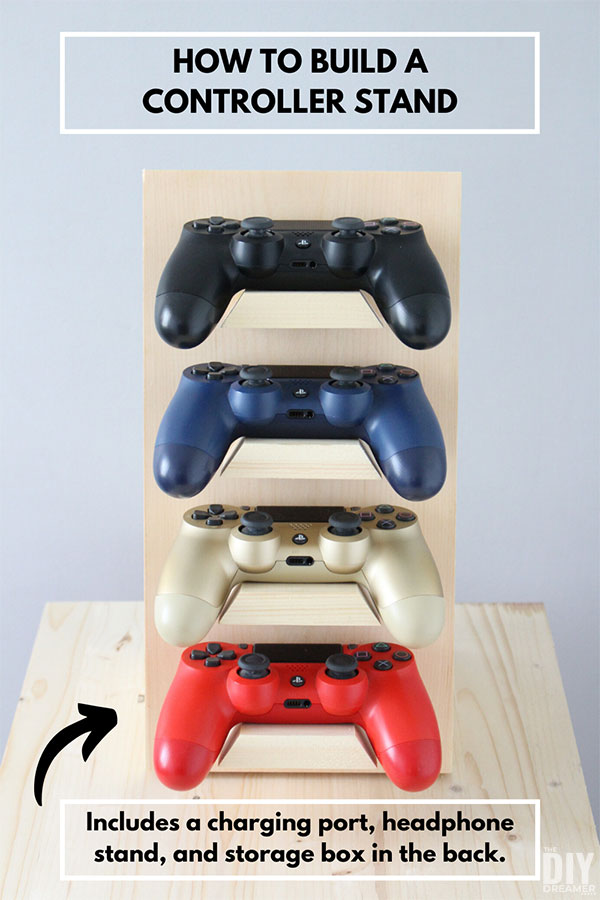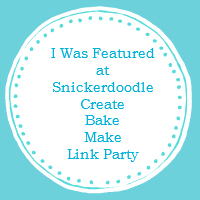 Have you been featured? Let others know by displaying our button your blog!
Party Guidelines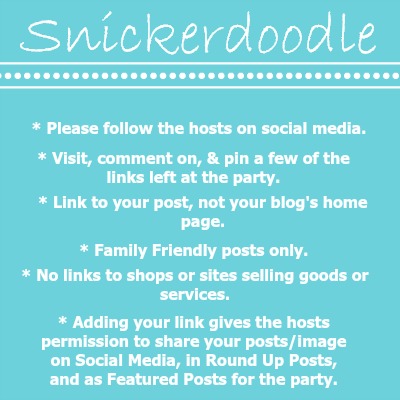 Let's Party!